Work from Home

Watch a class story by clicking the link below...
Beware of the Storybook Wolves read by Miss Hodson
The Selfish Crocodile read by Miss Hodson
Slug needs a hug read by Miss Hodson
Rosie's Hat read by Miss Hodson
A Squash and a Squeeze read by Miss Hodson ... see if you can spot my cat Joon
The Enormous Crocodile read by Miss Hodson
Tyrannosaurus Drip read by Miss Hodson ... sorry for the anti climax at the end!
Mrs Armitage and the Big Wave read by Miss Hodson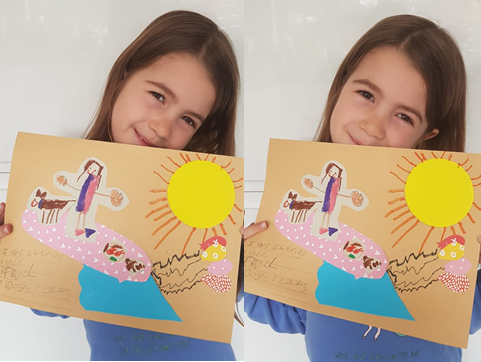 Thanks for designing your own surfboard for Mrs Armitage M! It has room for her dog Nala, food and some dog treats!
Smile Police Poem suggested by Mrs Carter
Todays Star of the Day is...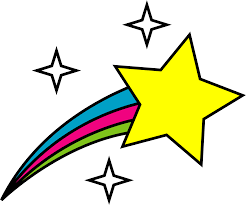 All the stars of our Rainbow Message video
Today's star was picked for their fantastic learning from home! If you are proud of any of the work you have done at home please email a picture and short comment about what you have done to the school office and you might be next!
Watch this video of L in Ireland. How many sheep do you think she saw? Answer: 100!
Spotted around Addlestone: J spotted the new Holy Family path being built whilst on a bike ride with Daddy this morning.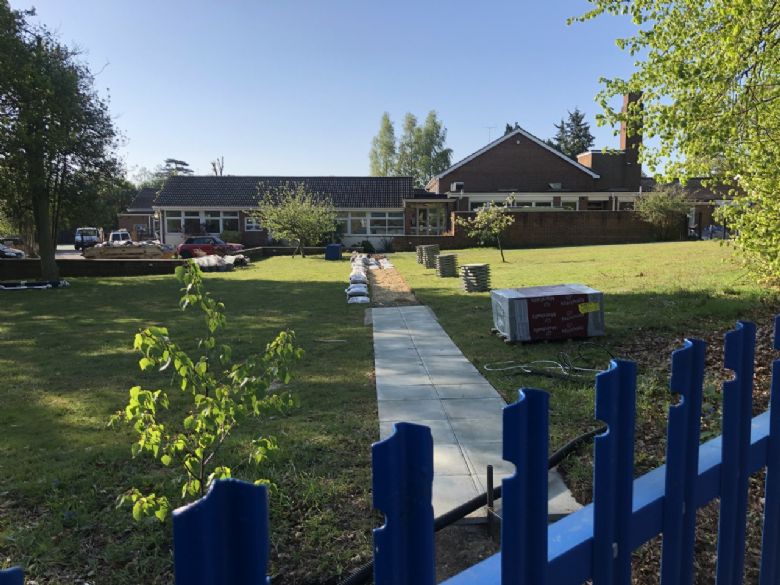 Hello Year 1 parents!
On this page you will find additional work to what is in your pack whilst you are working from home.
The packs sent home will contain worksheets to support this week and next weeks work. There is an example timetable in your pack which you may choose to follow if you wish, but you do not have to. I suggest that you do some phonics, writing and maths every day and if possible the mornings are the best time to do this as your child will be more focused. You can then choose from the other activities in the afternoon.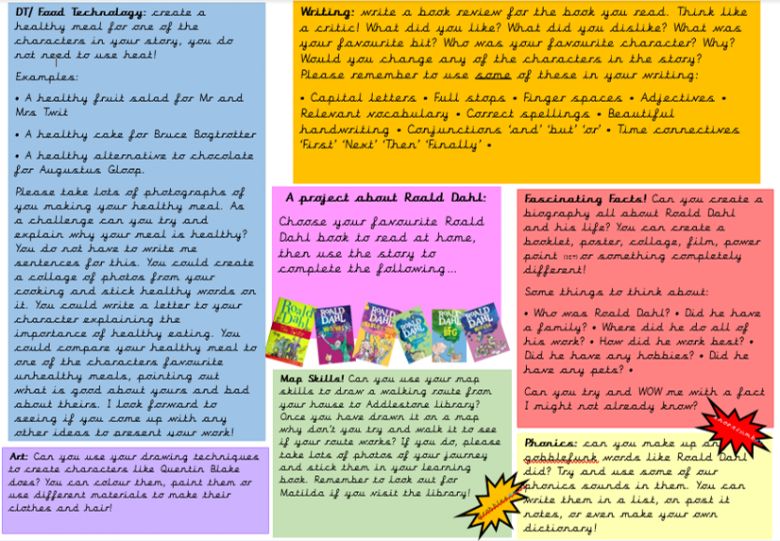 The children have their login cards for Spelling Shed, Timetables Rockstars and Purple Mash.
I am going to use Purple Mash to set some work and use as a daily blog for the children to talk to me and each other. I have shown them how to do this in school (Friday 20th March). Each day I will set a time for the following day of when the blog will be accessible the next day.
Link to purplemash below:
https://www.purplemash.com/sch/holy-kt15
When using online websites, please supervise your child and ensure their learning is safe. A great child friendly search engine is Kiddle:
I really am going to miss all their little faces, personalities and their amazing excitement for everything they learn. I'm looking forward to the time we can all see each other again. School is going to be so strange without them.
Best wishes,
Miss Hodson
Here are some more ideas of things to do with your child at home:
Miss Quinn's egg-citing Easter craft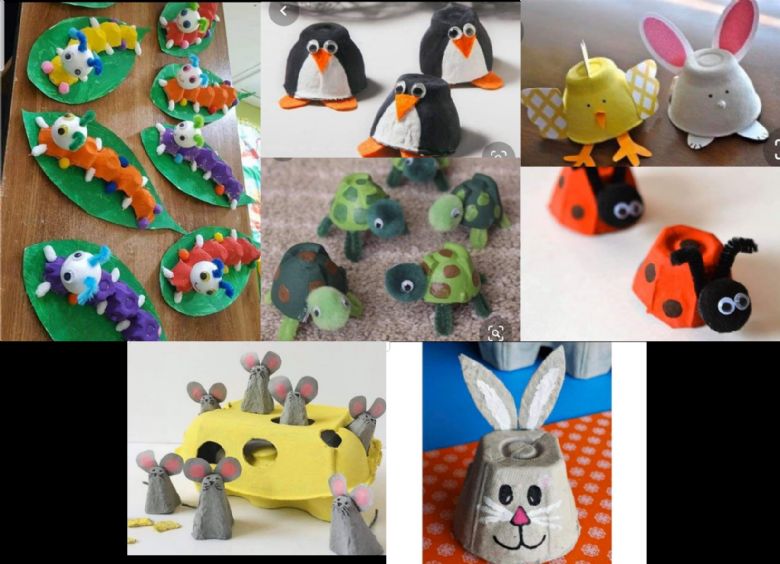 Make a Bucket List
Every time you wish you could do something, go somewhere, treat yourself, see someone you love, visit a new place, or invite people to visit you why don't you write it down on a piece of paper and put it in the jar. When this is all over this can become your bucket list!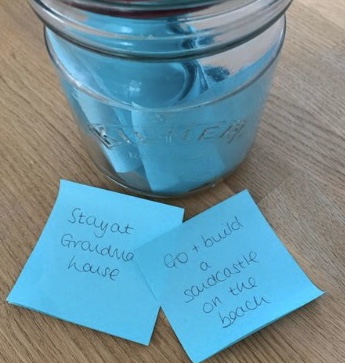 You can work your way through the jar and be more grateful than ever for the little and lovely things in your lives. Until then, you can enjoy watching the jar fill up with magical things to look forward to.
Try some shadow drawing
Why not take advantage of this beautiful weather and try some shadow drawings at home. All you need is some plain paper, a pencil, some objects and some sun!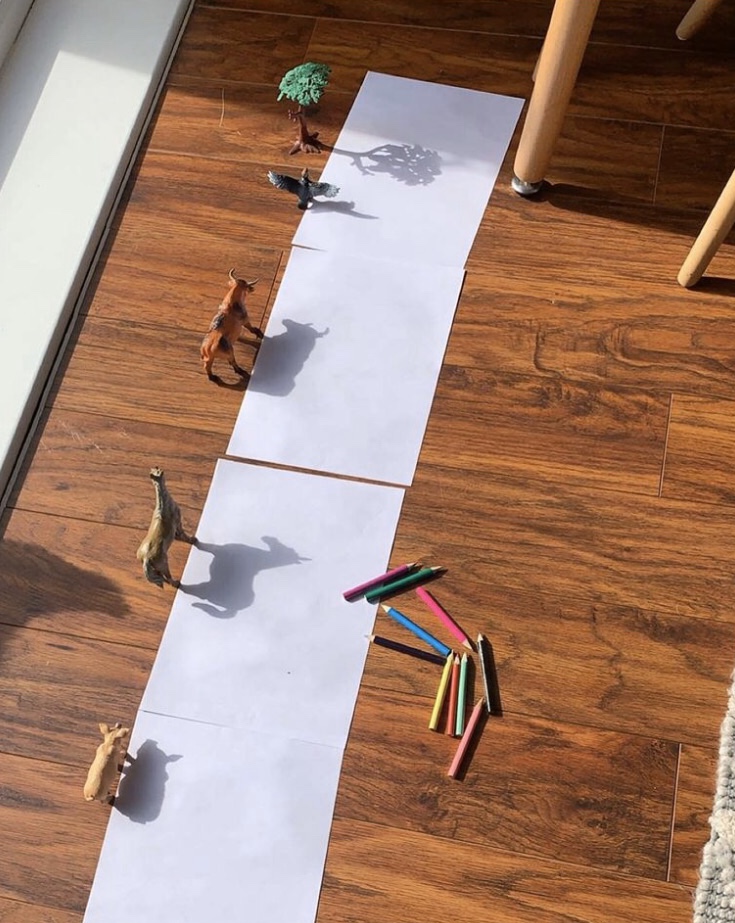 Make your own Playdough
Once you have made your own playdough you can use it to practise your kneeding and rolling skills (DT) to try and make a new tortoise shell for Esio Trot. Or you could roll the dough into long sausages before trying to make phonics sounds with it!