Words of Wisdom
Words of Wisdom from Mr Tindall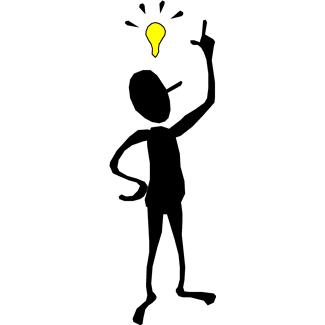 WEEK 1
KNOWLEDGE is knowing that a tomato is a fruit.
WISDOM is knowing that you should not put it in a fruit salad.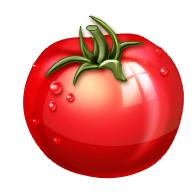 WEEK 2
You don't have to blow out someone else's candle to make your own burn brighter!
WEEK 3
Always keep your words soft and sweet, just in case you have to eat them!
WEEK 4
The early bird gets the worm but the second mouse gets the cheese!
WEEK 5
If you are not sure, never test the depth of the water with both feet!
WEEK 6
We cannot change the direction of the wind, but we can always adjust our sails!
WEEK 7
It takes far less time to do something right than it does trying to explain why you did it wrong!
WEEK 8
If you want to go fast, go alone. If you want to go far, go together!
WEEK 9
If you lend a friend £20 and never hear from them again, you should consider it £20 well spent.
WEEK 10
If God had wanted us to talk more than to listen, He would have given us 2 mouths and only 1 ear!
WEEK 11
Never run a race behind a car as you are likely to get exhausted!
WEEK 12
Never run in front of a car as you are likely to get tyred!
WEEK 13
People are like tea bags - you don't really know how strong they'll be until you put them in hot water!
WEEK 14
Success is 10% inspiration and 90% perspiration...hard work will always bring rewards!
WEEK 15
Do something well and you wil do it only once. Do something badly and you will do it twice!
WEEK 16
When you start arguing with someone behaving foolishly, make sure they are not doing the same!
WEEK 17
There is nothing more important that you can do each day than putting a smile on someone's face. Share your light today and make others happy.
WEEK 18
We are what we repeatedly do. Excellence, therefore, is not an act but a habit.
WEEK 19
If you are not using your smile every day, you are like a multi-millionaire with no cheque book or credit cards to spend the money.
WEEK 20
Your behaviour while people are watching is important however your behaviour while no-one is watching is more important for this reveals your true character!
WEEK 21
Kind words can be short and easy to say, but their echoes are truly endless!
WEEK 22
You cannot discover the wonders of the oceans unless you have the courage to actually leave the shore.
WEEK 23
Always put yourself in others' shoes. If you feel that it hurts you, it probably hurts the other person too.
WEEK 24
The happiest people don't necessarily have the best of everything; they just make the most of everything that comes their way.
WEEK 25
People are like stained glass windows; they sparkle and shine when the sun is out, but when the darkness sets in, their true beauty is revealed only if there is light within.
WEEK 26
Always live your life following the three R's: Respect for yourself, Respect for others and Responsibility for all your actions.
WEEK 27
Live your life in such a way that those who know you but don't know God will come to know God because they know you!
WEEK 28
Before you speak, ask yourself, is it kind, is it necessary, is it true, does it improve on the silence?