Weeks 1 and 2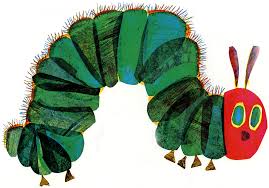 Hello children. I hope you have had lots of fun learning about The Very Hungry Caterpillar. I have made you a little end of topic video. I hope you enjoy playing with me...
Our learning over the next two weeks will be based around one of my favourite books, The Very Hungry Caterpillar by Eric Carle. This story is over 50 years old and is still one of the most popular children's books of all time.
Do you have this story at home? If not, click on the links to enjoy it...
The Hungry Caterpillar read by Eric Carle
The Hungry Caterpillar Animation
Follow our daily schedule and try to complete a Literacy, Maths and Explorer activity every day, as well as phonics and independent reading. RE activities can be completed once a week. Click on the tabs to the right to access all the support you will need.
Here is a plan our activities. If you scroll down you can print this off too.