Week 1-Our Wonderful Work
Our wonderful work this week:
LC- Has been working really hard on his writing this week, well done! He has also designed his mermaid tail, with bright colours. He has been learning about his neighbour's bees and has been watching them. His neighbour gave him a honeycomb and has honey for breakfast!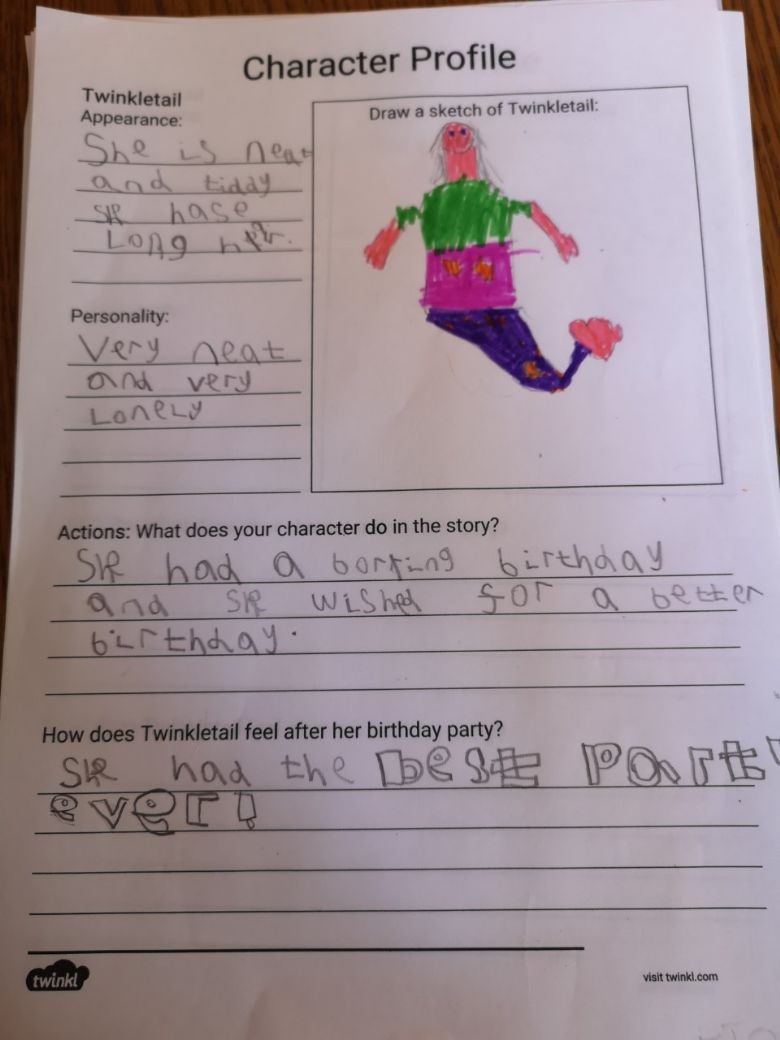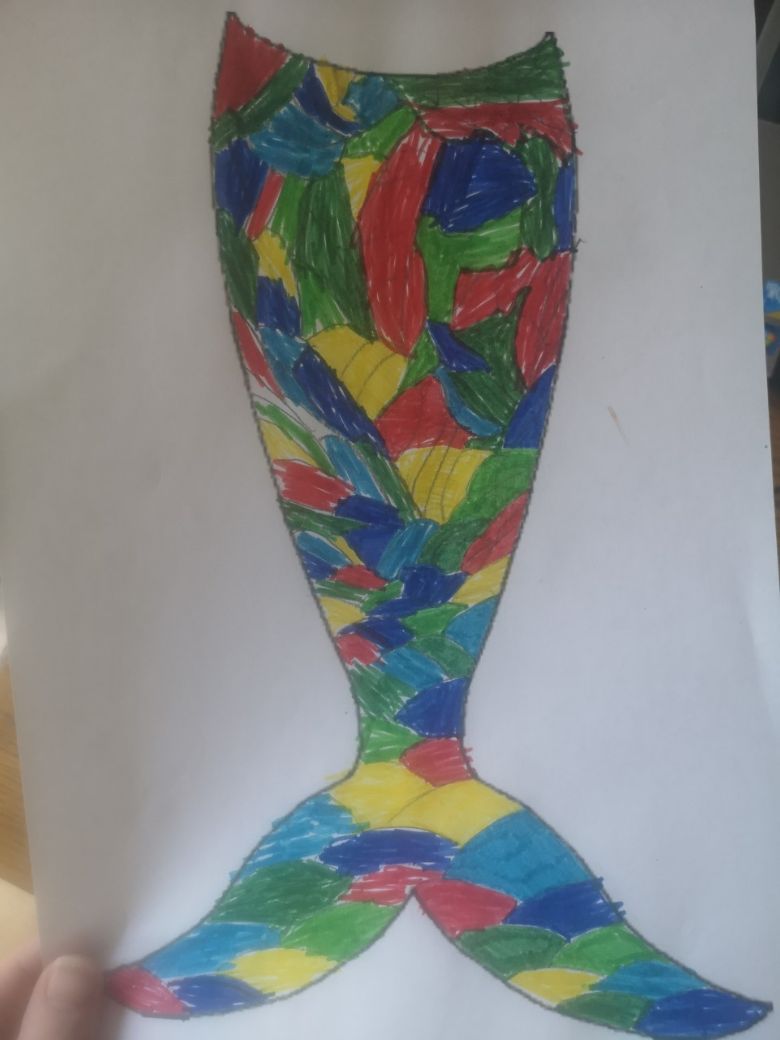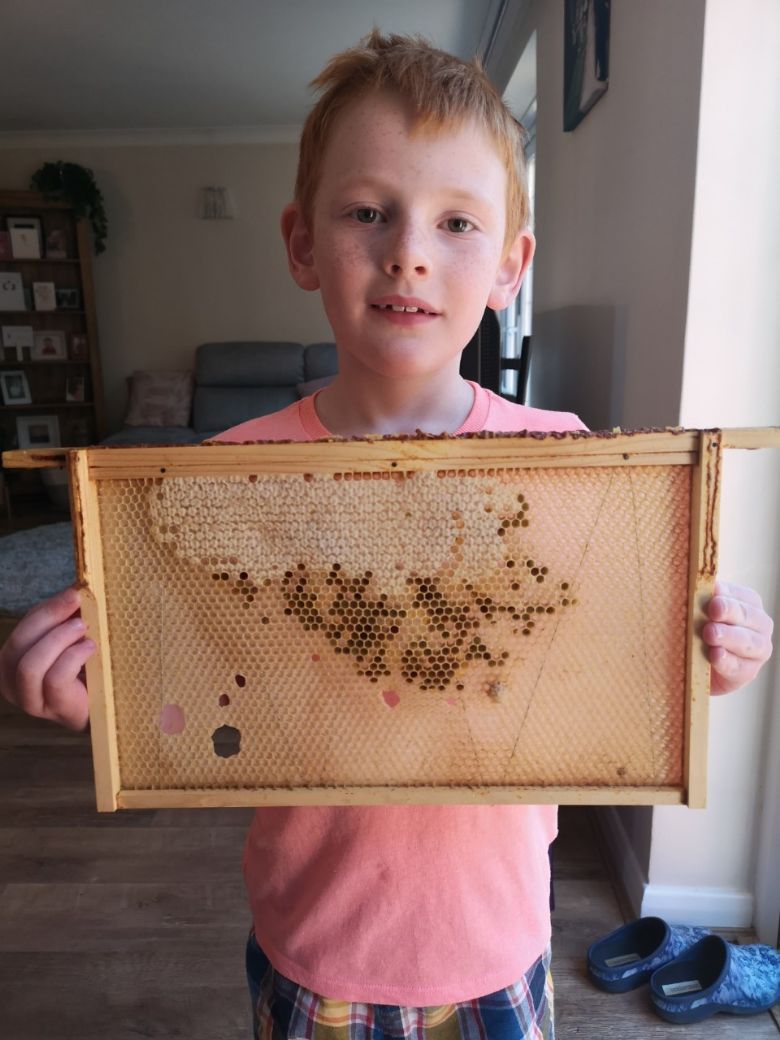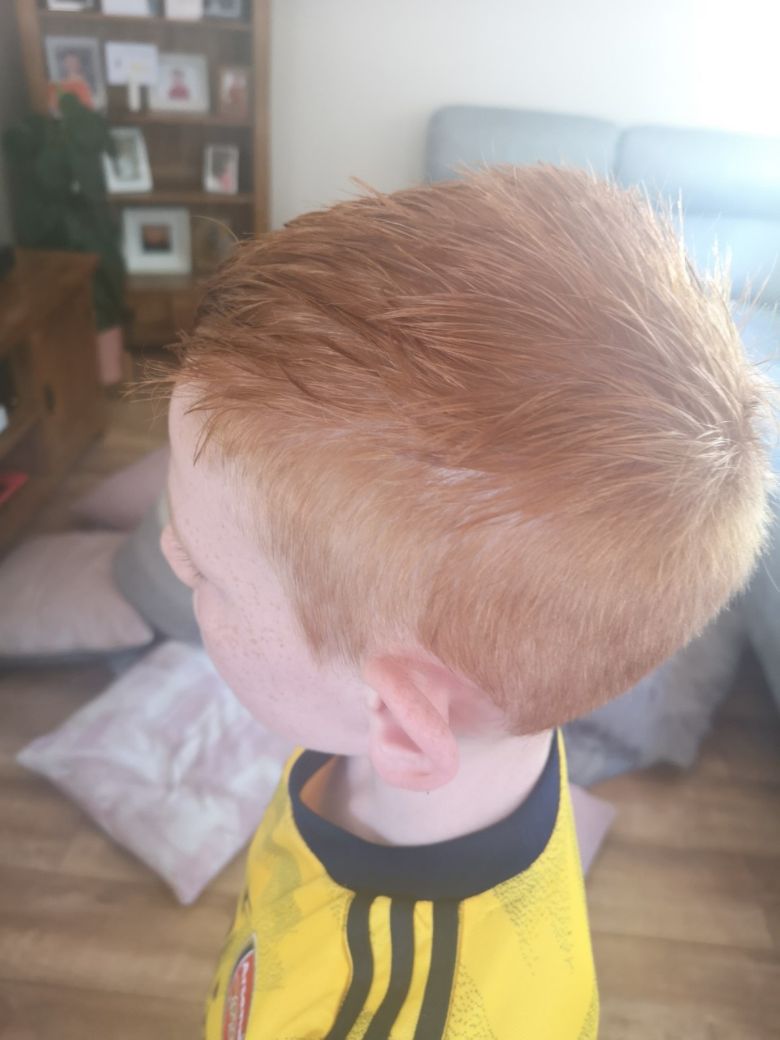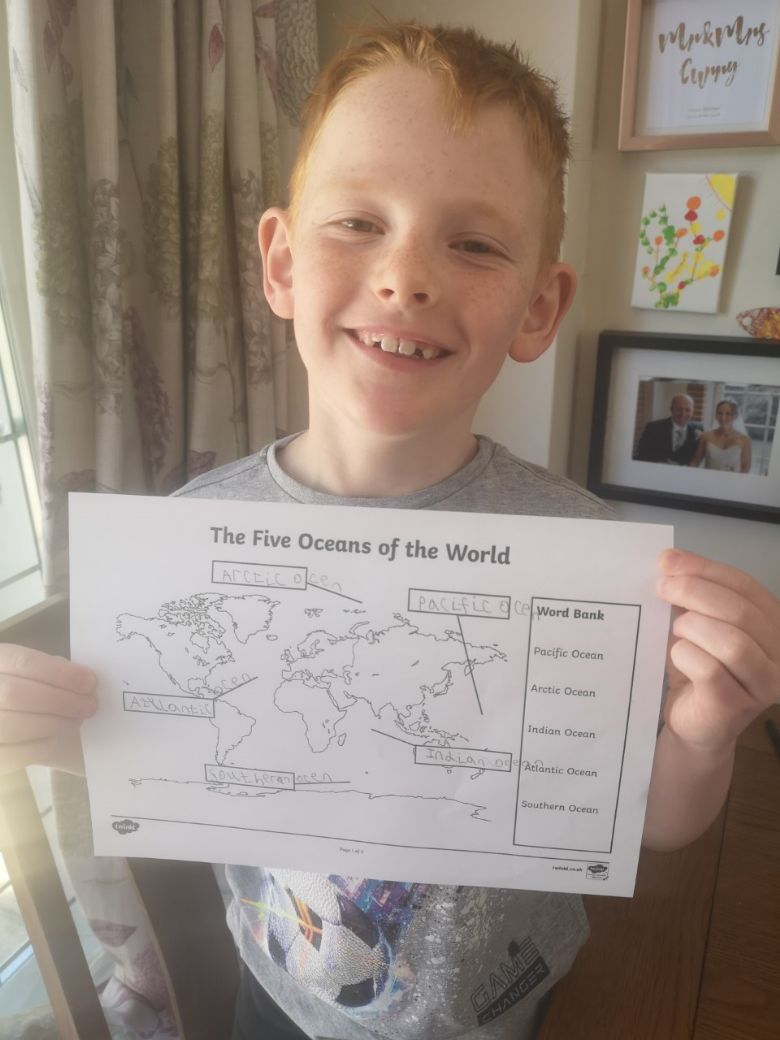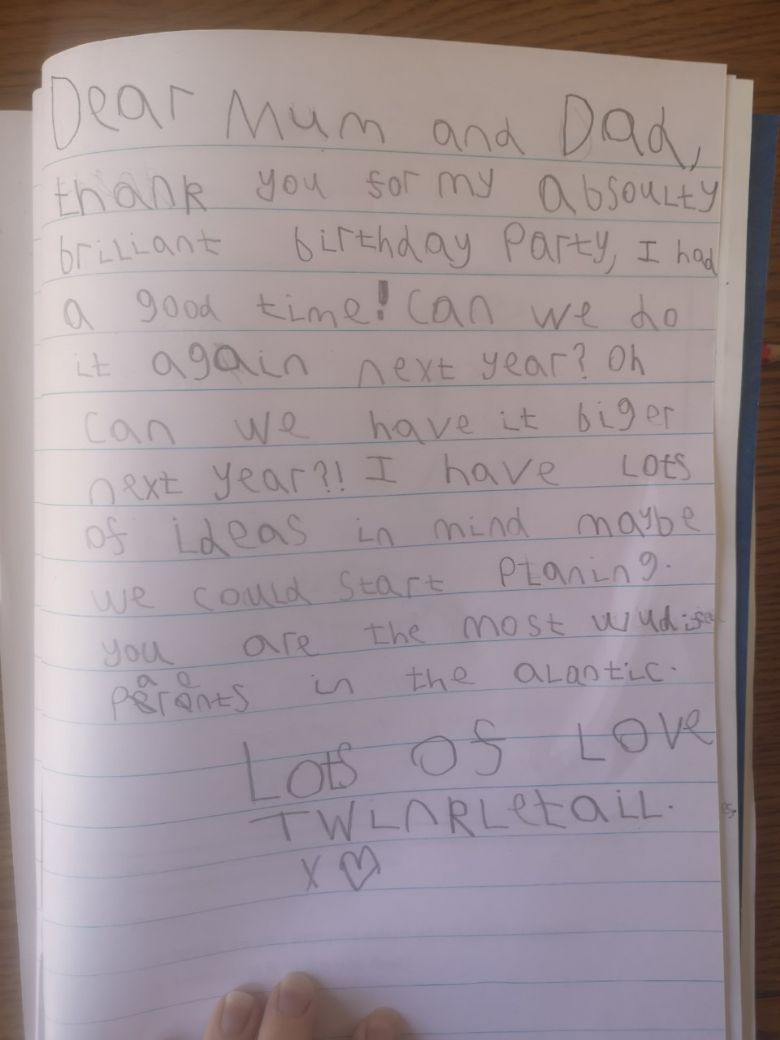 ---
CC has been emailing in lots of photos of his work, he is working very hard as well. It looks like he has lost his two front teeth:) I love your mermaid tail too Caden.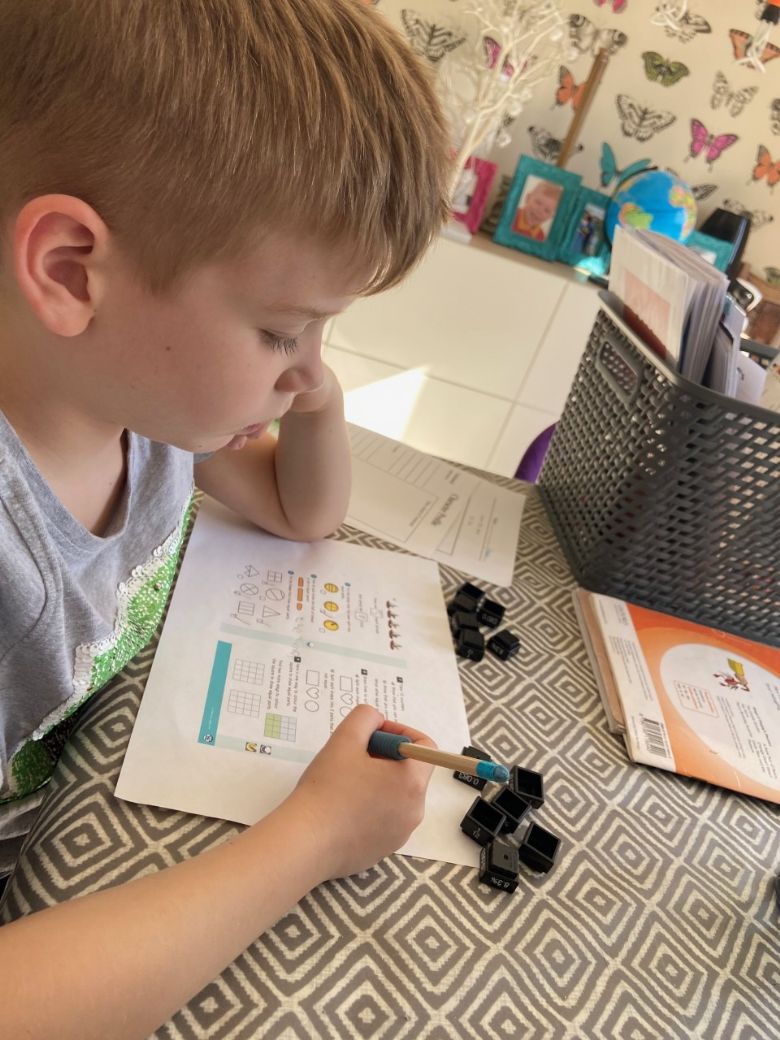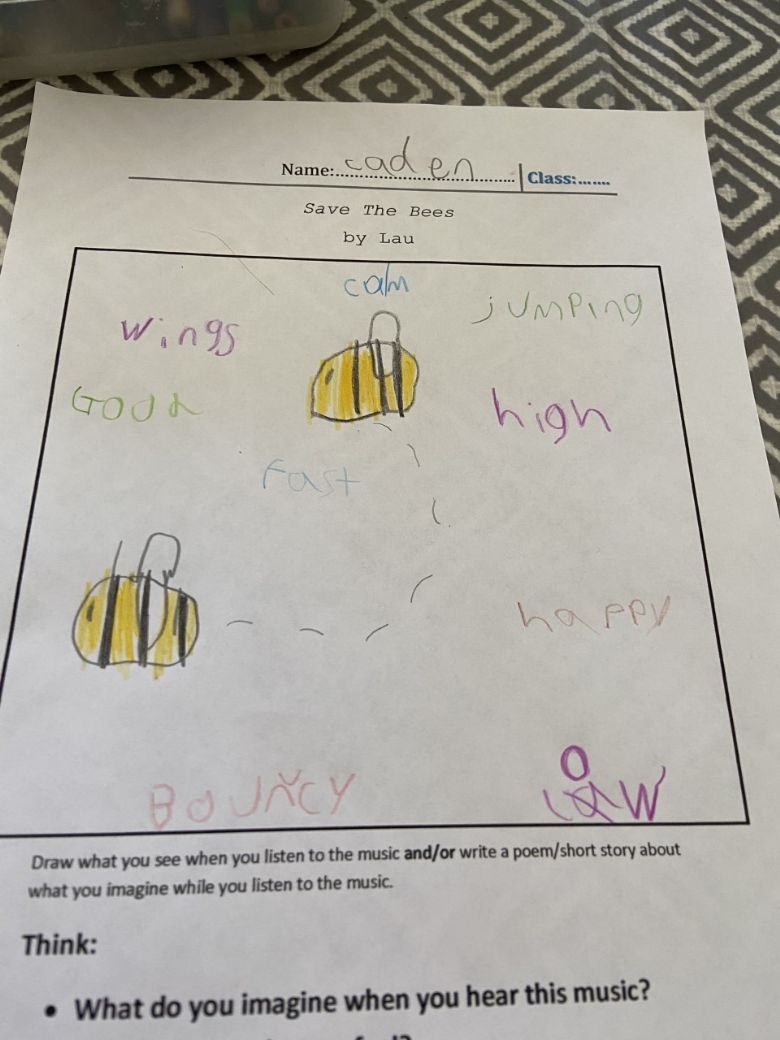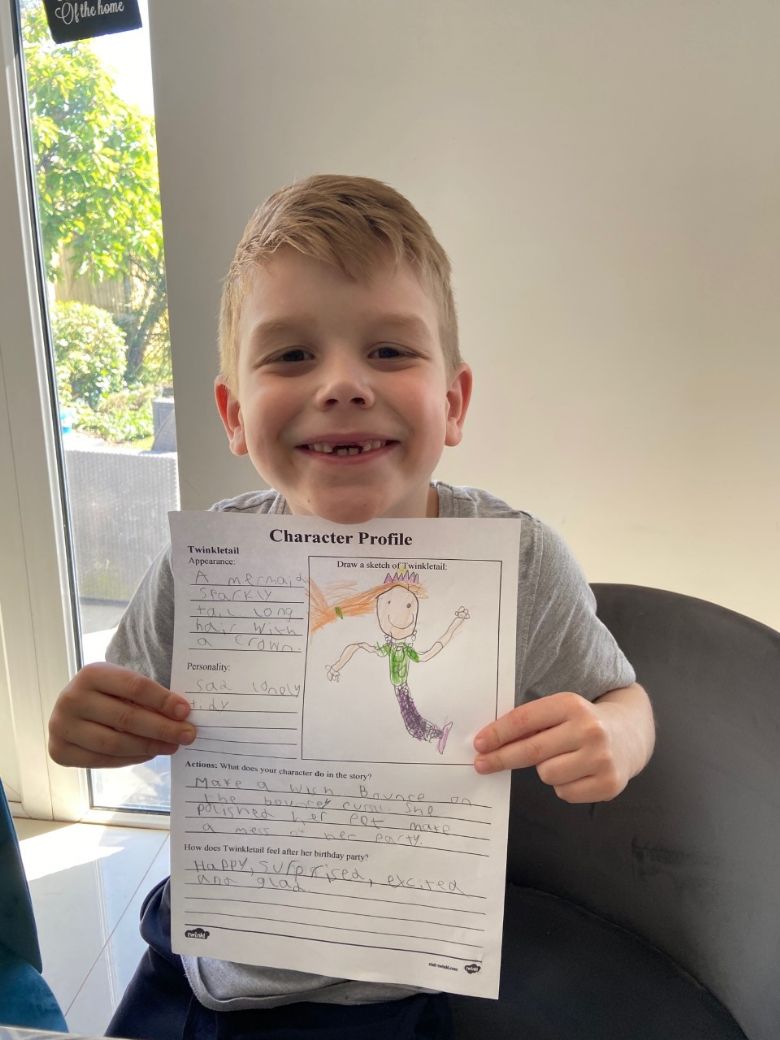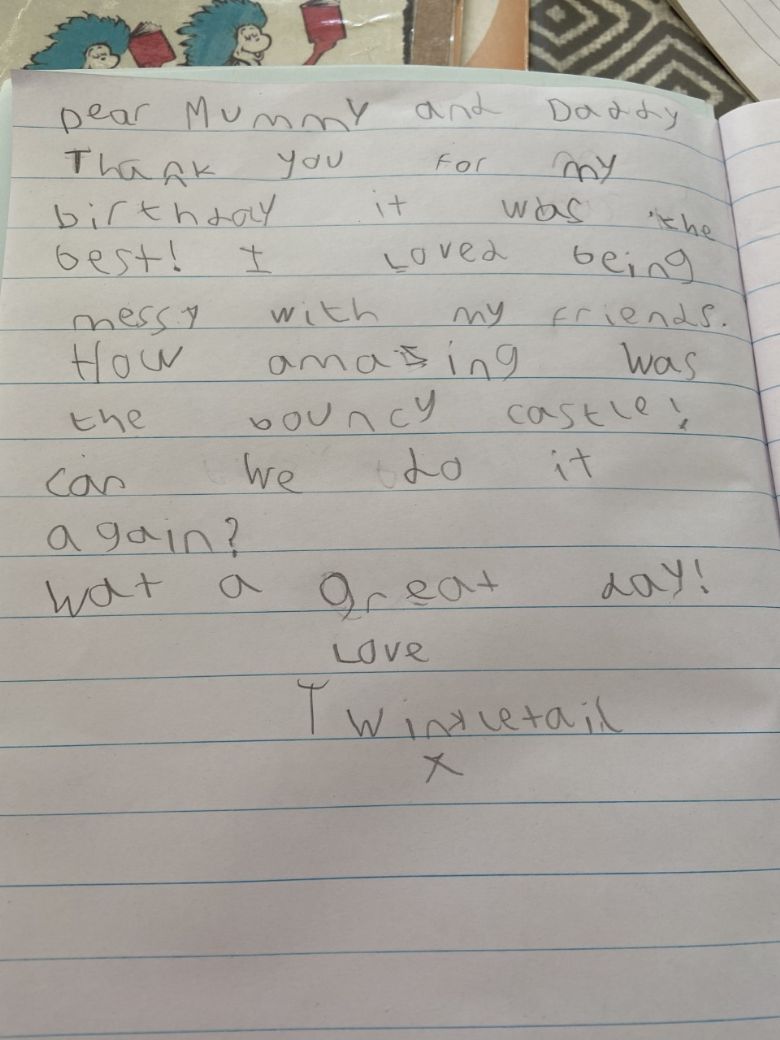 ---
---
JT- Has been doing lots of fun things at home this week. He has used mini figures to role play Jesus' resurrection and sent me the video of his tomb role play. Jamie has been learning about money by playing Monopoly and has been growing seeds too.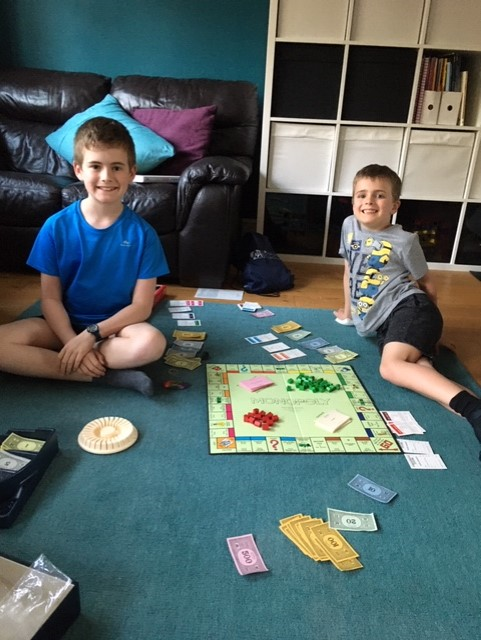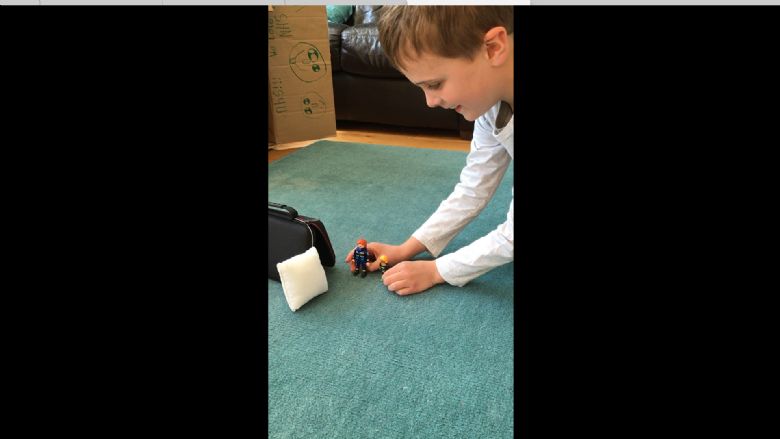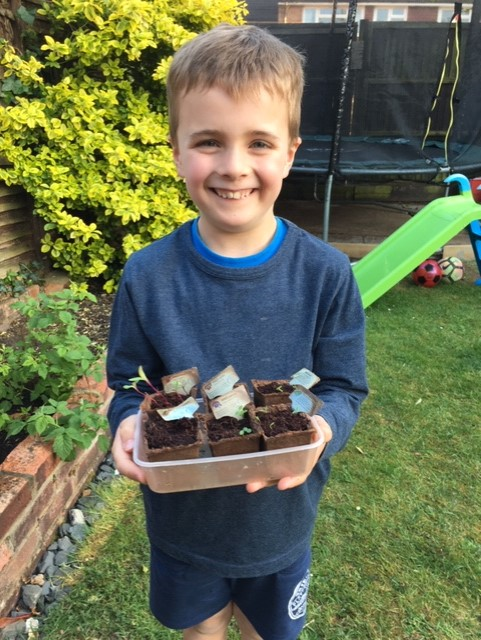 ---
IB- Sent me in some photos of her and her brother's Easter Garden. It looks amazing, well done!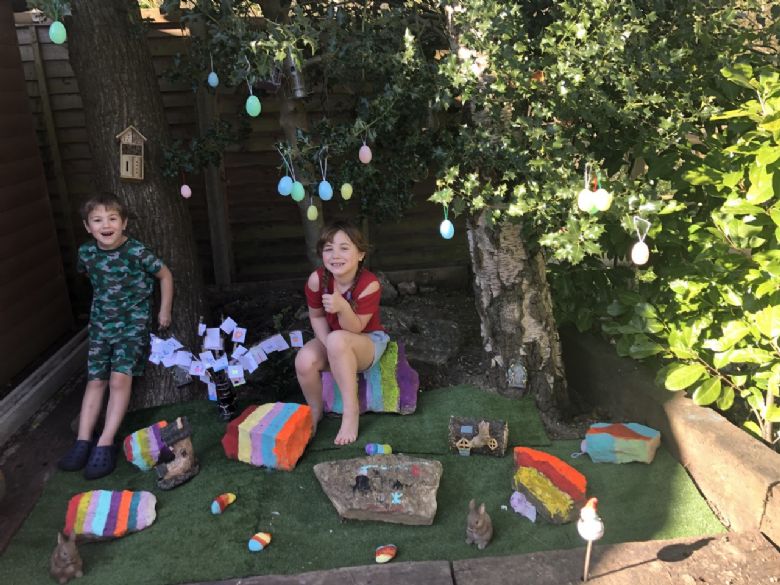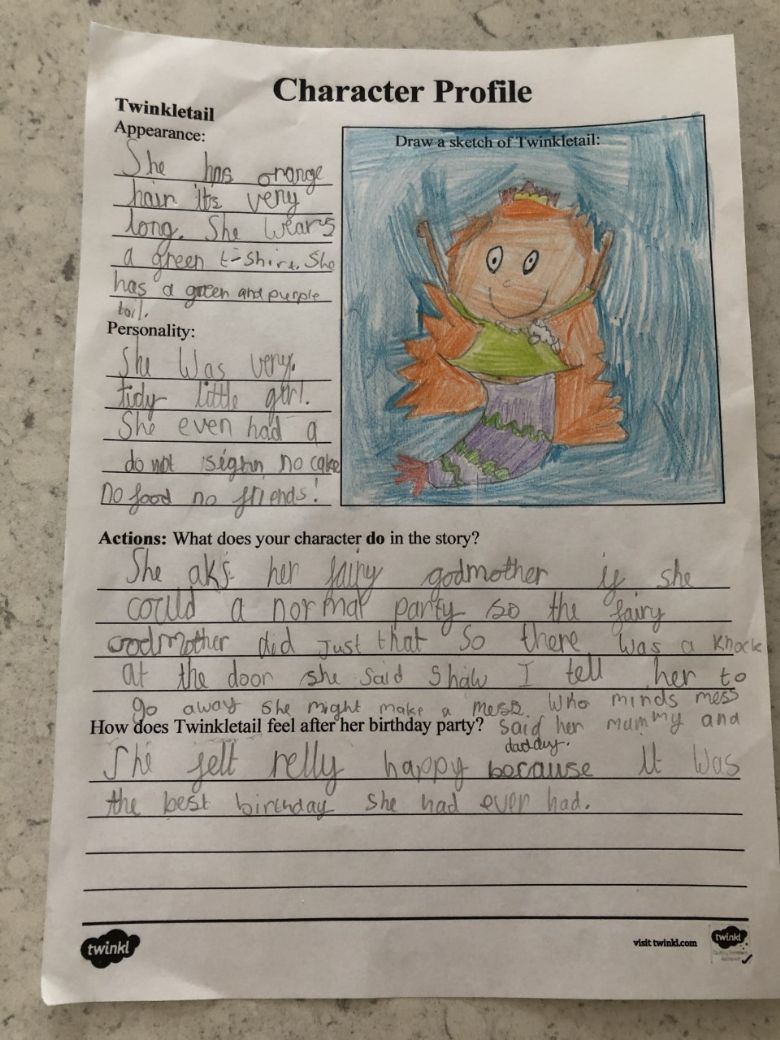 ---
ET has made a mermaid tail out of lego and a salon. I will be visiting that salon when it is open. Well done, you are very creative. I wonder if you could make a repeated pattern on your mermaid tail? She has also done her character profile about Twinkletail and has created a beautiful painting of a killer whale. Well done.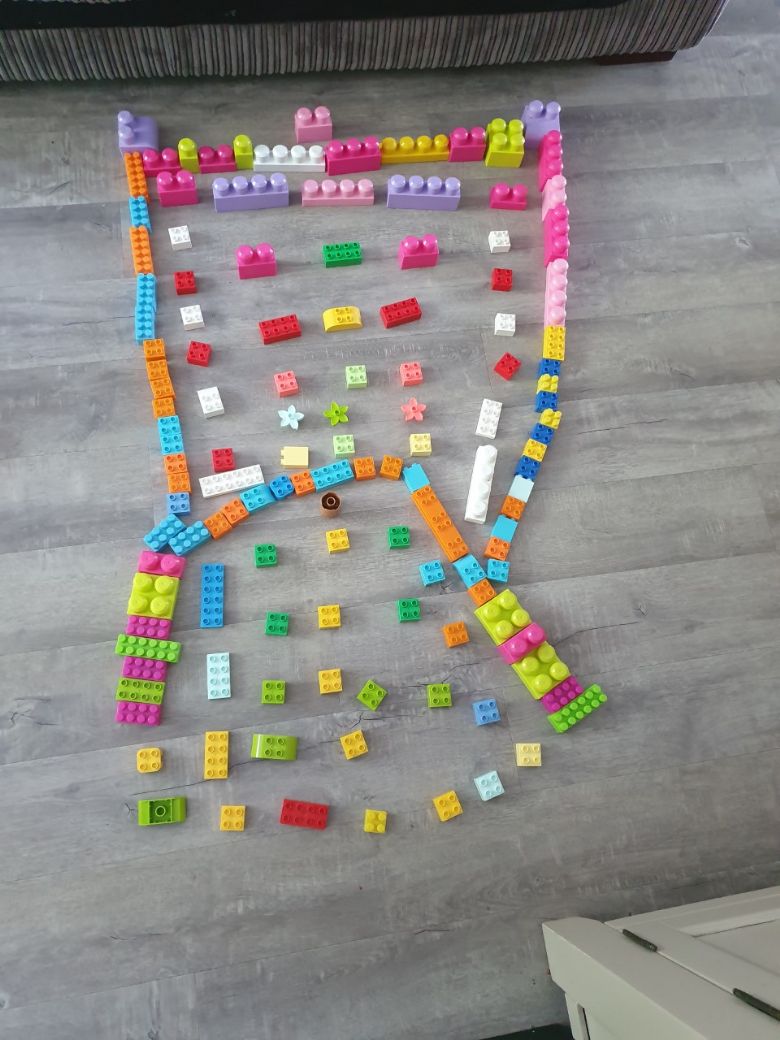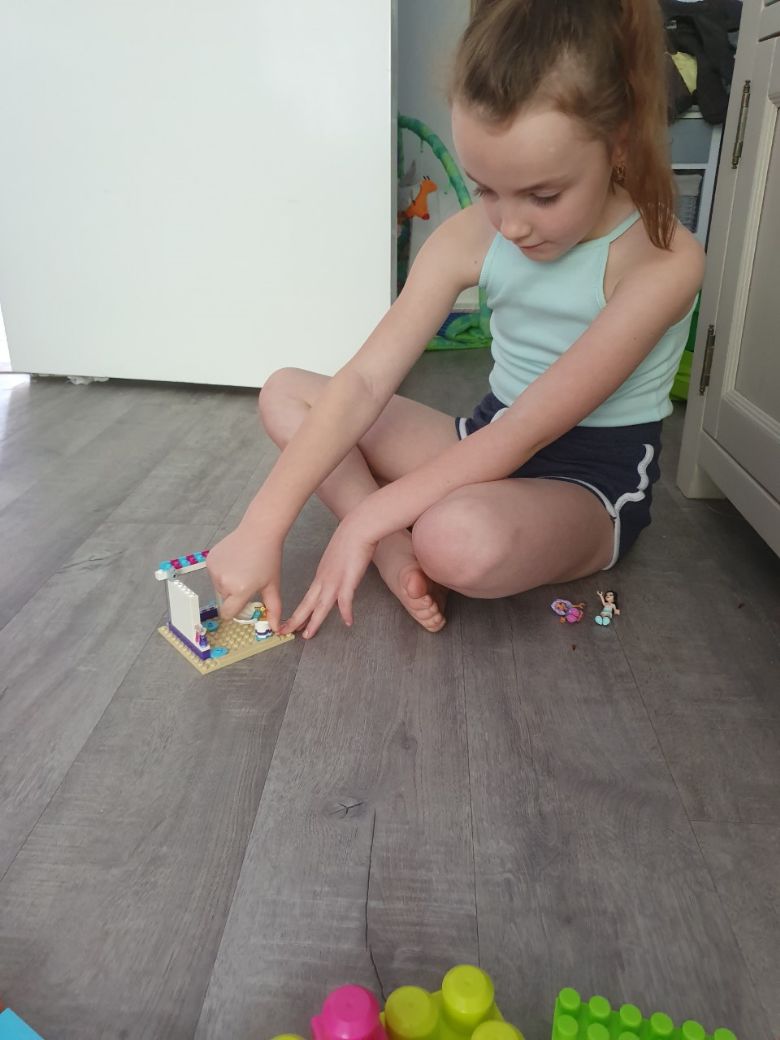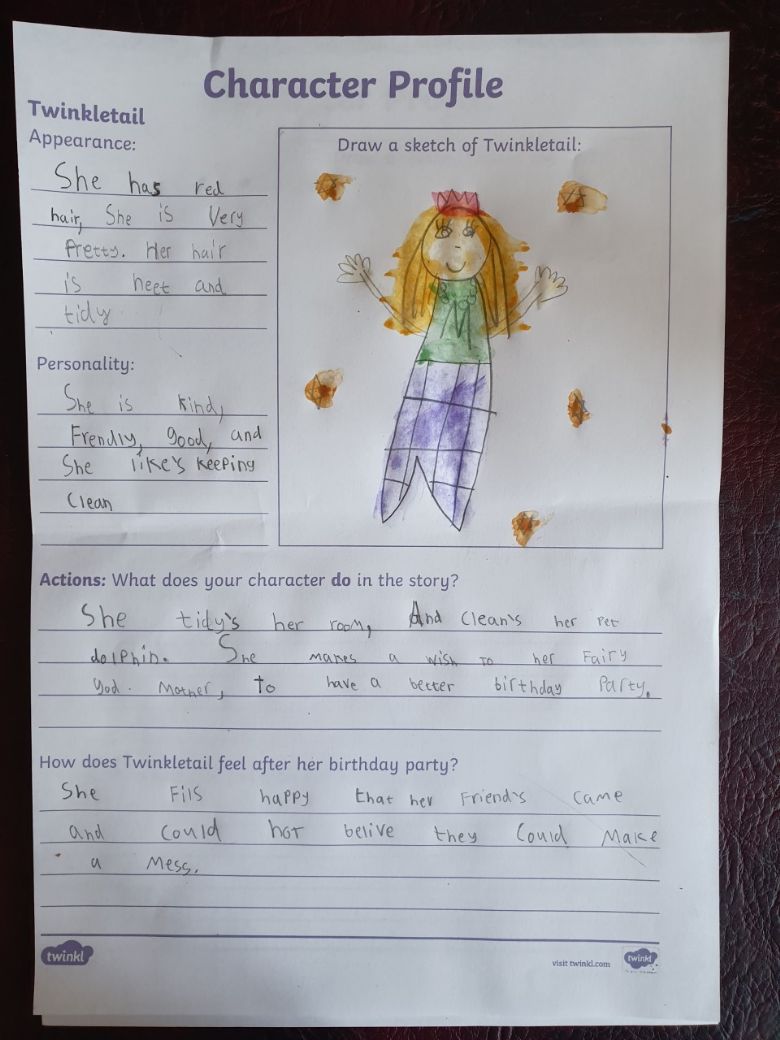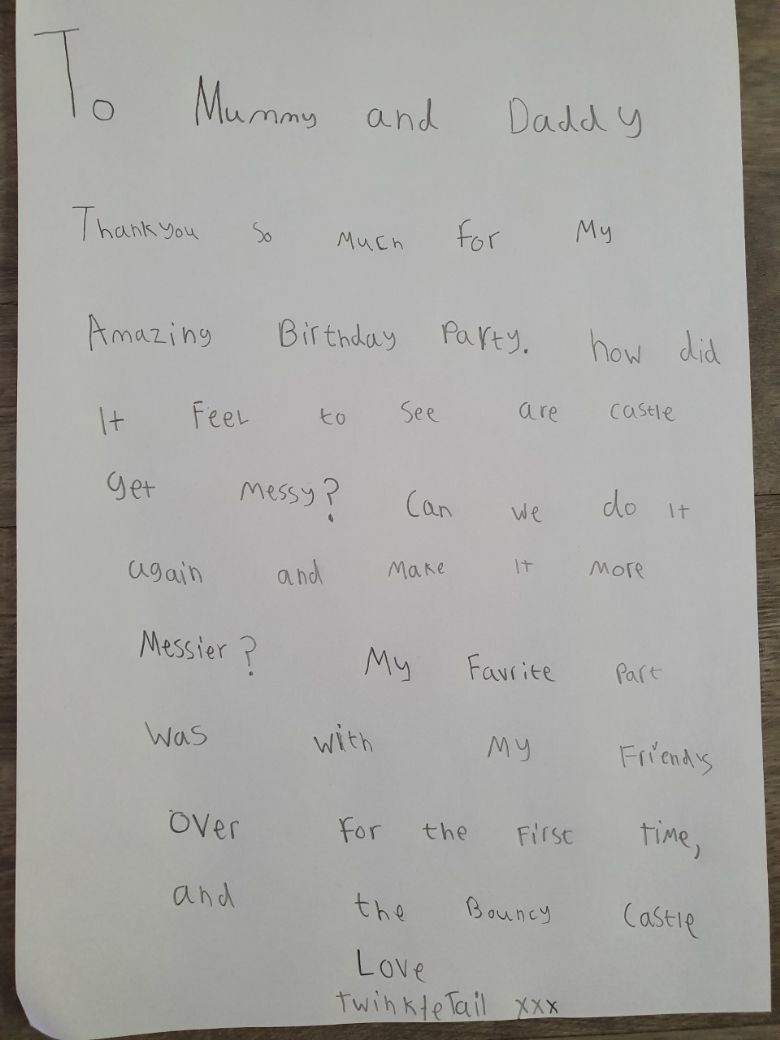 ---
AM has been working hard on his writing, he has written a super character profile and thought of lots of interesting questions to ask Twinkletail. Well done!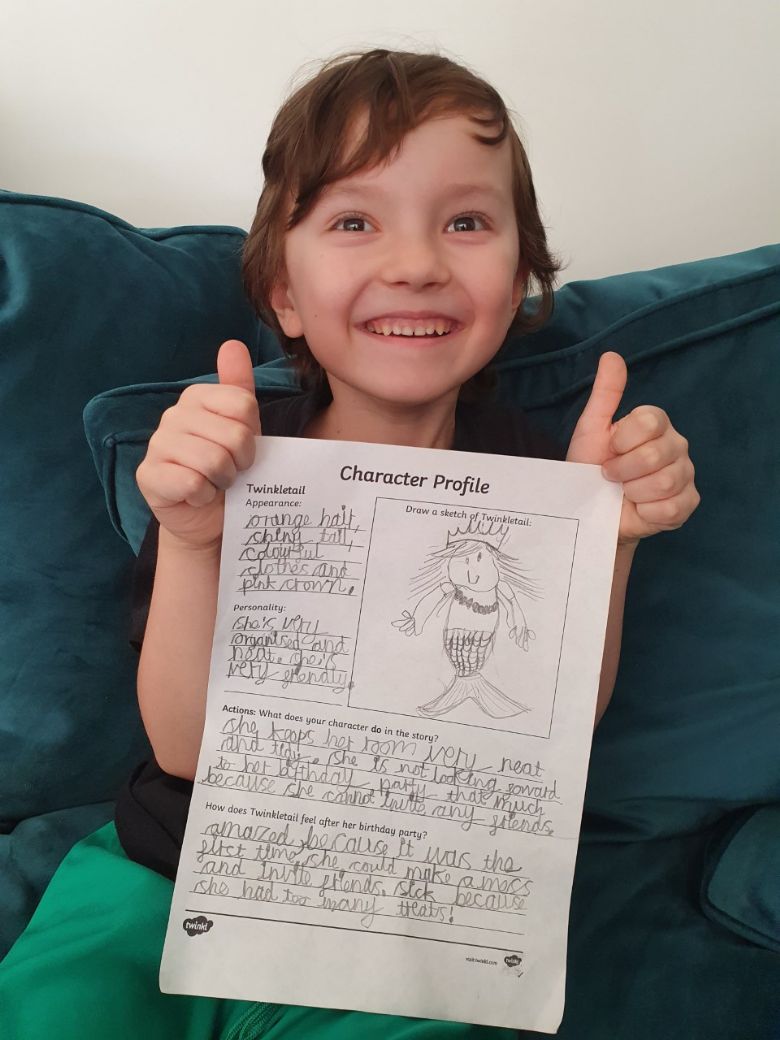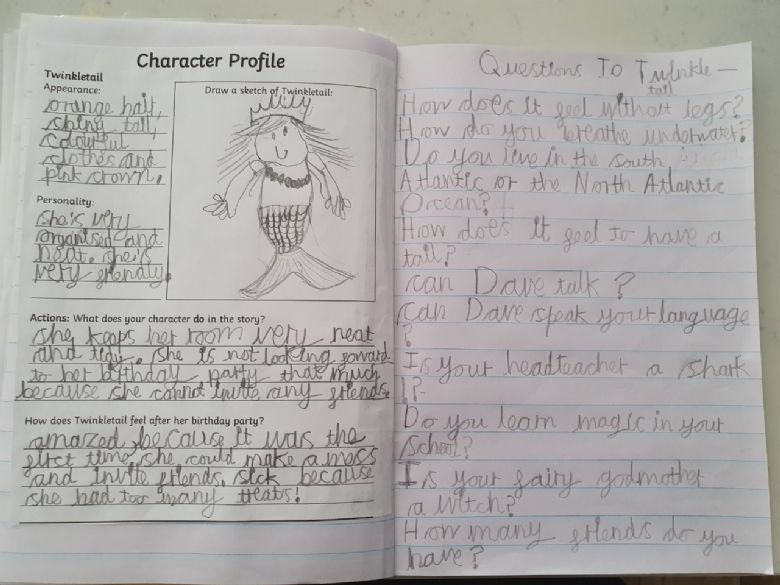 ---
AS has been designing a new mermaid tail, it is very colourful. Well done!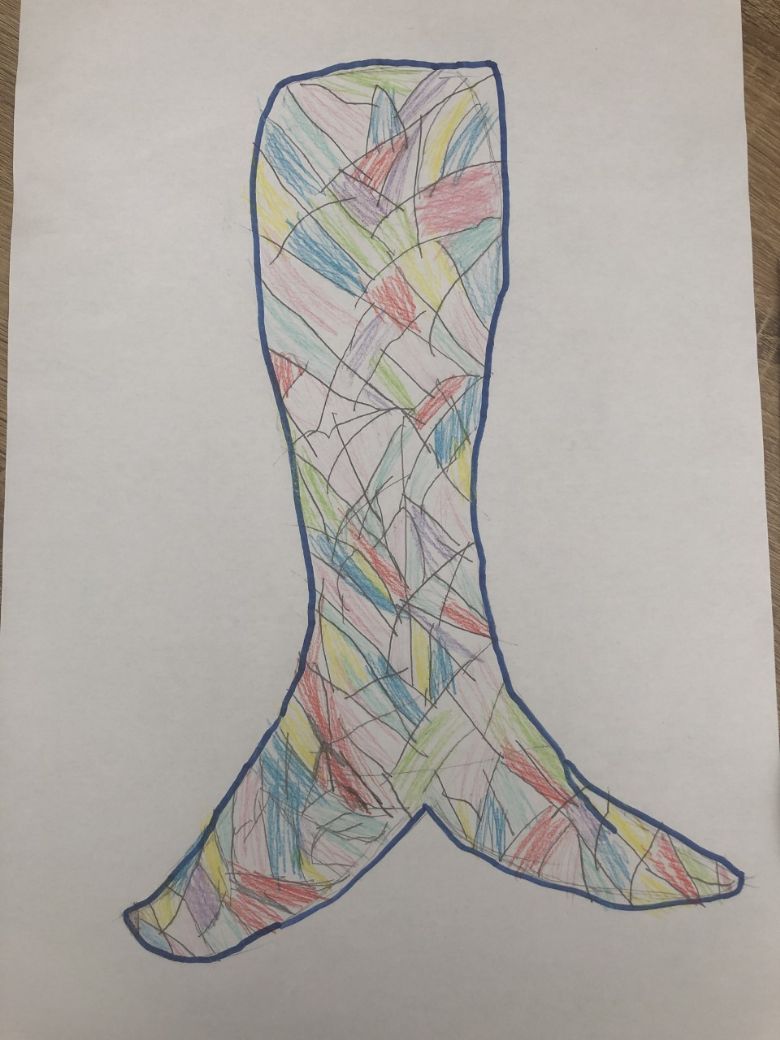 ---
JC has designed her mermaid tail too, she has done a repeated pattern using different colours, well done!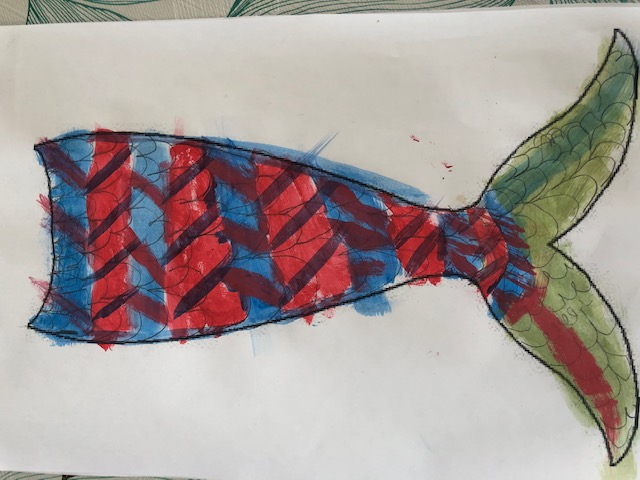 ---
MT used a printing technique on his mermaid tail, it look great. Well done! He has also been working really hard on his writing this week.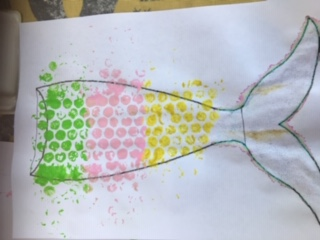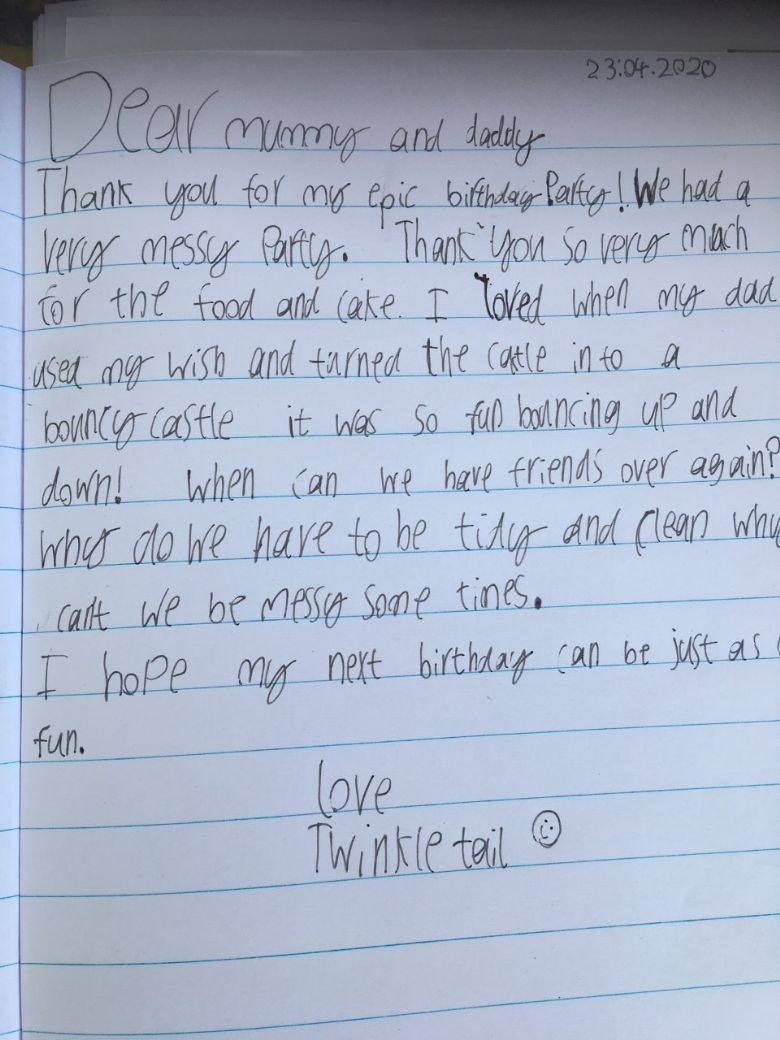 ---
RS has been working hard this week as well, she has done her character profile, mermaid tail, music and lovely role play of the resurrection of Jesus. Well done!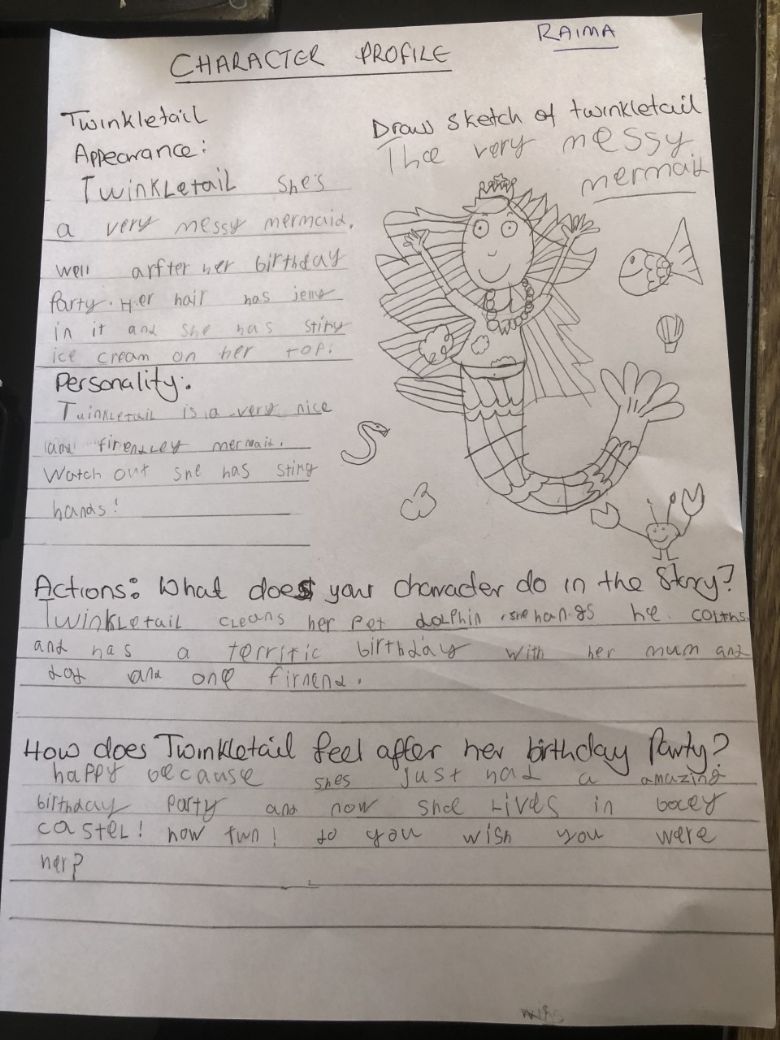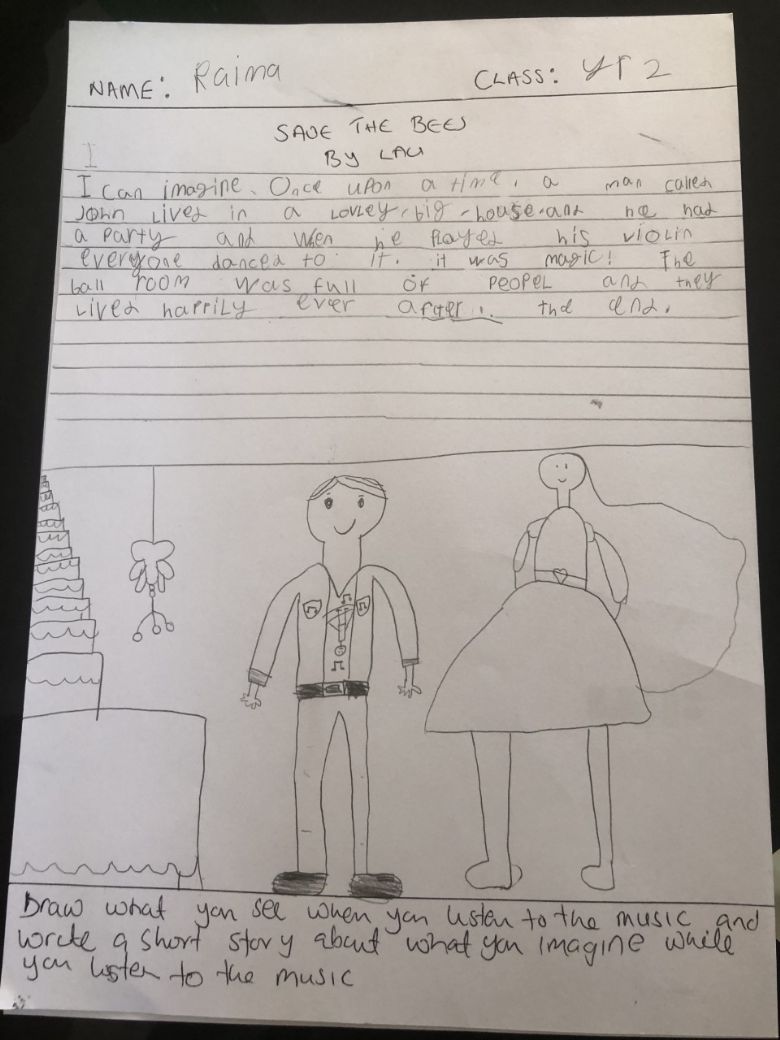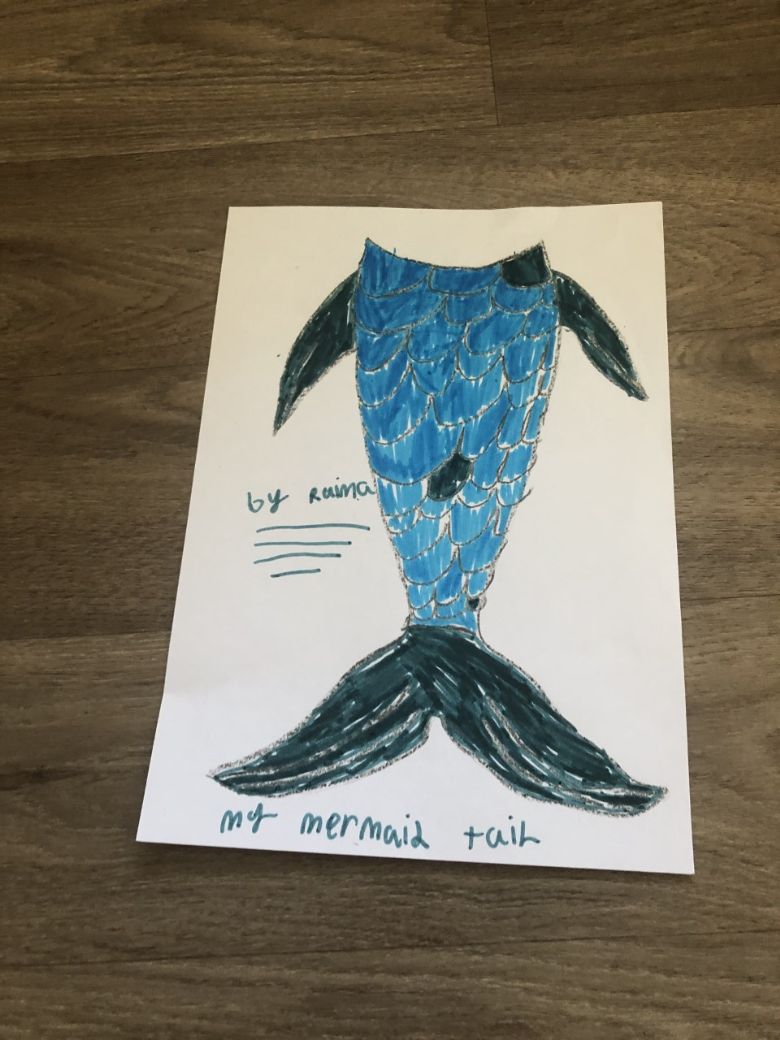 ---
OW has designed his mermaid tail too, he has used a repeated pattern using different colours. Well done!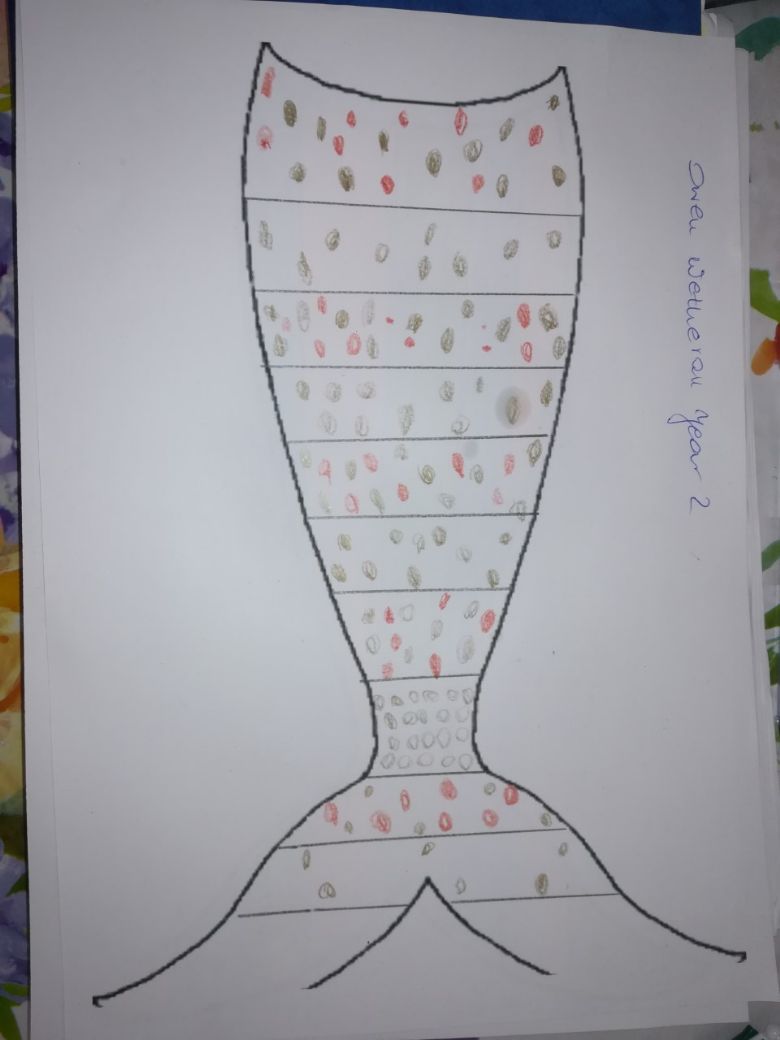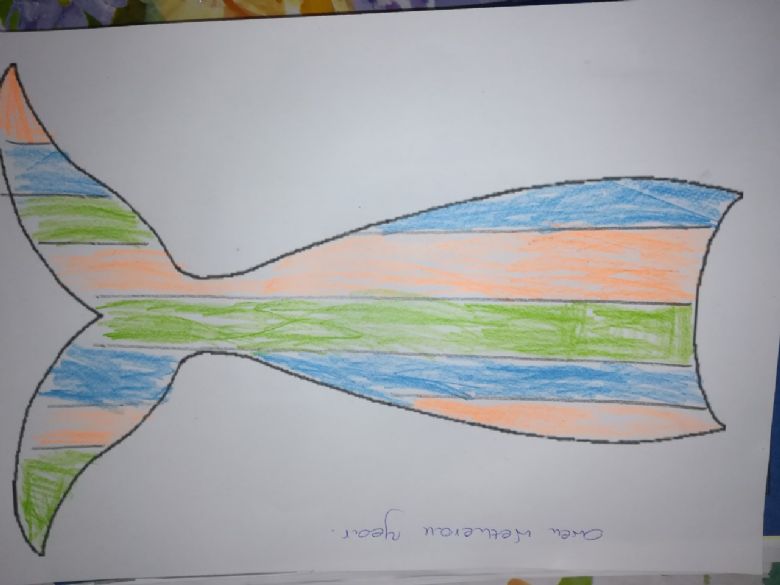 CC has created a beautiful mermaid tail with a repeated pattern and sparkles. She has also been working hard on her writing, she wrote a great letter from Twinkletail, from the book 'The Very Messy Mermaid'.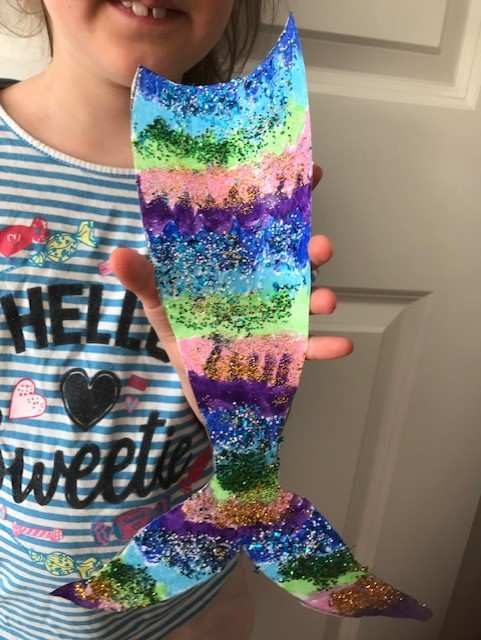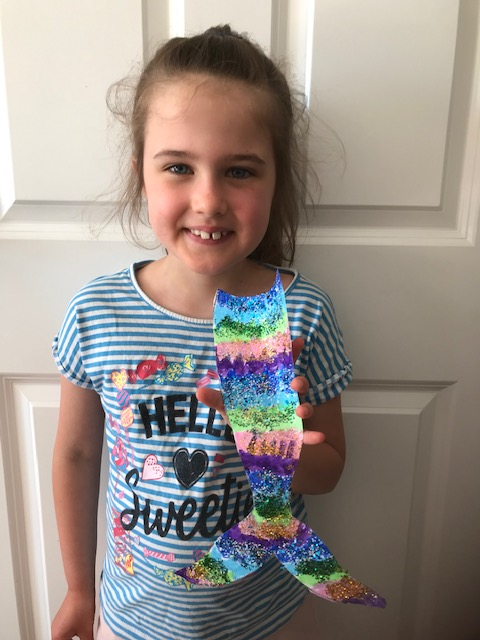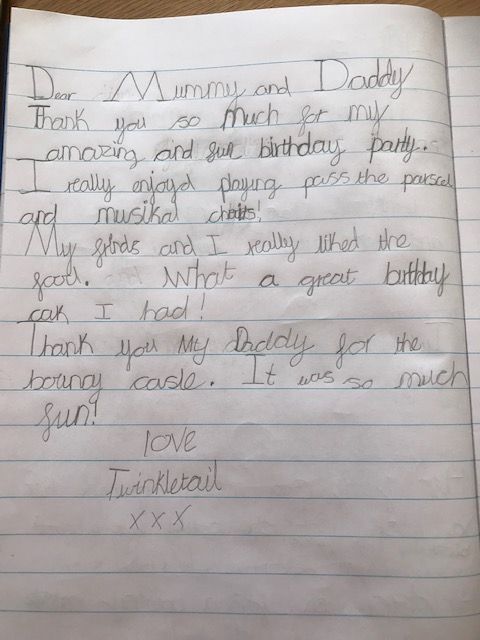 Well done to everyone a really great first week back to home learning.
(I am having trouble uploading the rest of the work that has been emailed in)