Wednesday 3rd March
Good morning everyone :-)
Teams at 8.45
Early morning work - Handwriting
9.15 Maths Teams - Statistics - Reasoning Powerpoint Slides. Please bring a whiteboard and pen. Independent work to follow: Pictogram worksheet is attached below and I've put up an extension from the text book.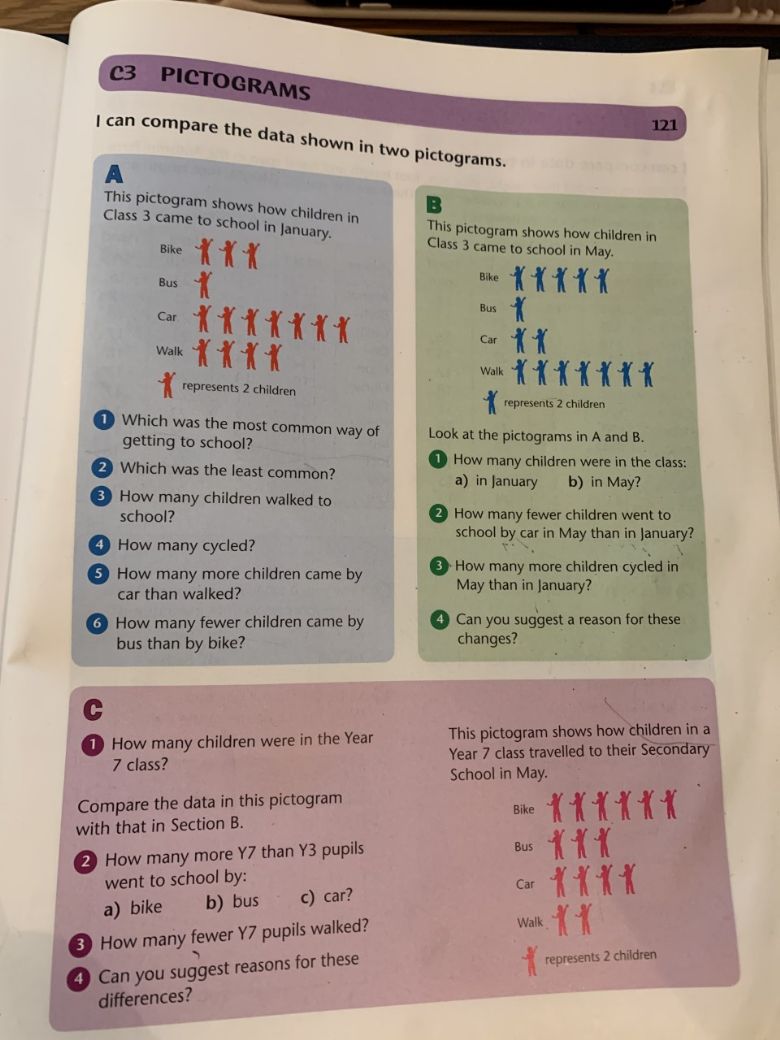 11 English Teams
Today I want us to talk books and think books, in preparation for World Book Day tomorrow. After our Teams, I would like you to go on a book scavenger hunt, linked to the activities below. Are you a member of Surrey libraries? If you haven't, you may have been meaning to, but haven't had the time. Maybe today is the day! Here is the link to their page:
https://www.surreycc.gov.uk/libraries/children/5-to-12-year-olds
There are also lots of other links on the English page of our website:
Holy Family English Curriculum Page
1.30 Teams - The Iron Age Celts
We will take a look at the Iron Age Celts, and then I have an activity for you to look at their clothing.
The Iron Age Celts - An introduction video clip BBC Bitesize
I have just copied and pasted the links below, so there might be something there that is good, but there is no need to worry about it and think that you have to look at it!
Just for fun...
Find out more about the Celts:
See for yourself