Wednesday 20th May
Wednesday 20th May
Good morning Year 6,
Today is expected to be the hottest day of the year so far. If you go outside, enjoy the sunshine! Mr Holt sent me this picture taken on his walk from school yesterday, these geese are certainly enjoying their daily exercise. He just had to walk patiently behind them! I hope the Head Goose does regular head counts!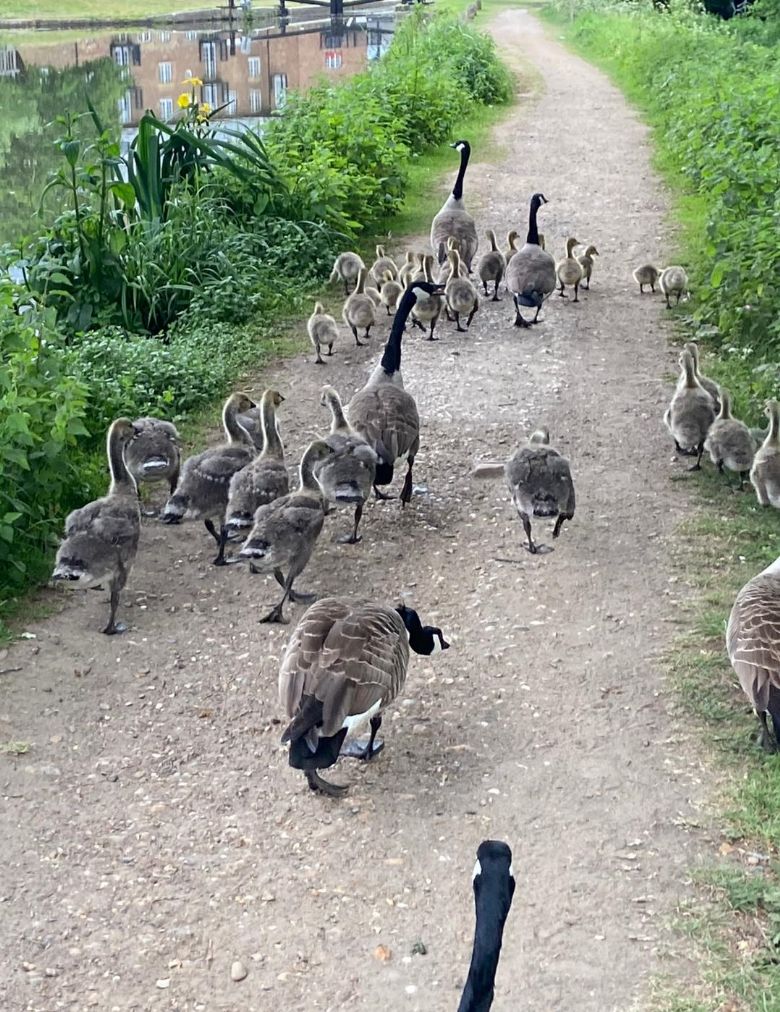 Here are today's tasks -
Wicks PE click here, Mr Seuke fitness, or a sporting/exercise activity of your choice.
Maths White Rose Maths video at click here complete lesson on dividing decimals by integers (resources emailed)
Extra challenge
Maths ninja challenge sheet with answers, this can be done without printing (emailed)
RE/PSHE - You will be using CAFOD resources to explore Laudato Si'. You might remember that we looked at this video at school. Remind yourself of the animation by clicking here. I have emailed some ideas for tasks which relate to this film. Choose one to complete this week. We will be returning to this after half term so this work is important, thinking about the global community and how we can care for our common home.
In the afternoon, please continue with the Special Mission Home Learning Sheet. Then, send me an email to tell me what subject you have chosen, you can do this via the class blog or by using the class email address. I am looking forward to hearing from you!
Have a lovely day,
Mrs Holt x