Wednesday 17th June
Good morning Year 6,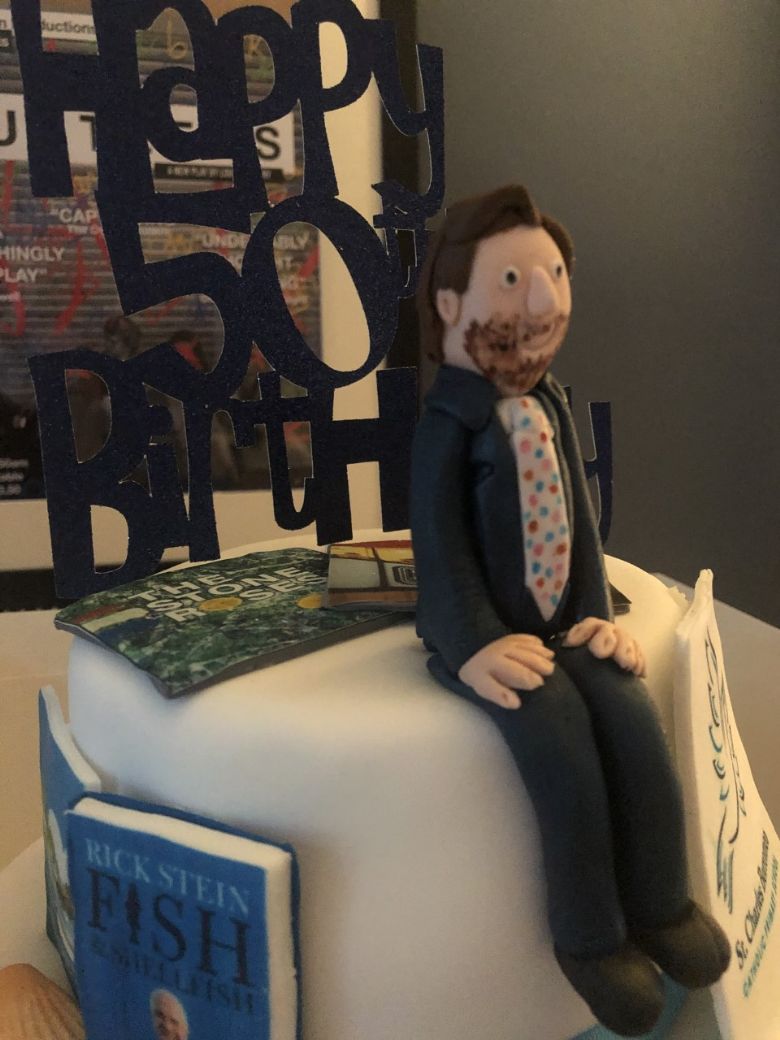 Welcome to Wednesday, I hope your week is going well. It's been a busy week in our house as it was Mr Holt's big birthday yesterday. He had a cake and lasagne (his favourite) for dinner so he was very happy. We sang 'Happy Birthday' but didn't do the 'hip hip hooray' bit as it might have taken a while! Here he is sitting on the top of his cake.
Here are your tasks for today
Joe Wicks PE click here Or a sporting/exercise activity of your choice.
Maths White Rose Maths video at click here on converting metric measures (resources emailed) I would advise watching the video before you complete the written tasks.
For an extra challenge, there is a new maths mystery to try (emailed) or a Hexagon Puzzle.
Special Mission – Start work on Page 10 – A Helping Hand – the aim of this piece is to think about how a supporting network of people can be of great help when you are in new situations or surroundings. You could look at your new school website to help you complete this piece. There is a tree template to copy, but you might want to develop your own work further into a mind map or similar. All instructions are on the Special Mission sheet.
Whole School Learning – Choose one task to complete click here for the new activities for this week.
Have a great day, I hope to see some of you at the webinar later. Bring along your Special Project book to show me if you like,
Mrs Holt x