WC 25th January 2021
We will start off this week with 'The Great Year 1 Bake Off'. See the invite below and RSVP to year1@holy-family.surrey.sch.uk
Remember to have all your ingredients and equipment ready.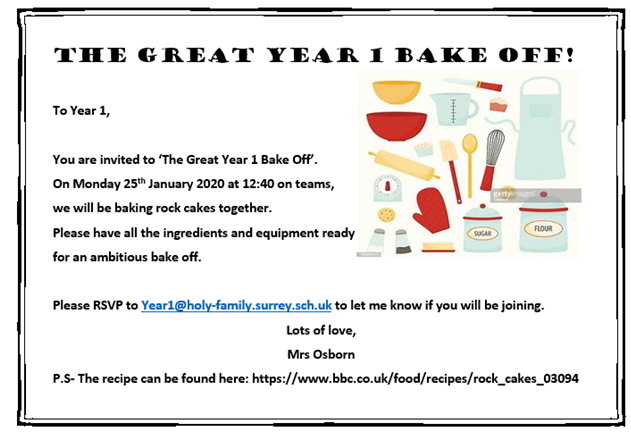 In English will will be using the book 'The Darkest Dark' to create our own poetry.
In Mathematics we will be subtracting crossing 10.
In History we will be finding out about a British astronaut called 'Tim Peake' and looking at his photos from the International Space Station.
See our topic overview below to see what else we will be learning this week.