WC 1st March
Last week of home Learning!!!!
This week in English we will be reading the book 'The Magic Paintbrush by Julia Donaldson. We will be writing a book review and a letter from the girl in the story.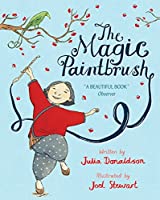 In Mathematics we will be continuing our place value topic.
In Geography we will be locating the countries in Asia that we will be studying. Using Google Earth to help us locate them on the map.
In Design Technology we will be cooking a Asian Meal chicken udon. Mrs Tang (Annabelle Holme's Mummy in Year 2) has offered to hold the Chinese cooking masterclass for us all on Thursday 4th March at 1pm. A separate teams meeting link will follow and the recipe has already been set out.