Tuesday 2nd March
For resources detailed below, please see class one drive
Good morning Year 6,
Welcome to Tuesday! What a great start to the week yesterday – sunshine, lots of learning and it was lovely to see some of you at school collecting your art packs. The packs will be available all week if you would like to come and collect yours as part of your daily exercise.
Here is our timetable for today –
Early Work - Complete a maths test or, if you prefer, complete one of the maths mini booklets from your learning pack. You can choose which one you would like to do - you have your answers in your pack too.
Maths- L.O. – I can calculate the volume of a cuboid. I hope you found yesterday's maths sheets OK – the hardest part was using the isometric grid paper in the final questions, I think that's something we can practise together! After our Teams session today, please complete the maths sheets, with video if you need it - click here You can do this work from the screen if you cannot print. Then you need to go to the maths textbook pages 102 and 103 and choose your level of learning, the answers are on the one drive. There are also some volume challenge cards for you to do in today's resources if you have time.
In our English session, we will be doing two reading comprehensions- from your learning resources pack – School Dinners or Sandwiches and A Balanced Diet. This will be followed by some time spent making sure that your non-chronological report is finished. There is a checklist which I will go over with you during the lesson today.
After lunch, make sure that your geography work from yesterday is finished. Were you able to answer the tricky direction questions?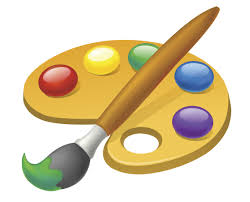 This afternoon, in our art lesson we will start working our portraits. If you have already collected your art pack from school, you will have an idea of what you will be doing, I will share some examples and make suggestions on how this piece can be completed. Don't worry if you haven't collected your pack yet because you can use your sketchbook at the planning stage. We are also going to spend some time today organising our sketchbooks by making sure everything is complete carefully. I will talk to you about this during the art session. There is a video here which you might find useful!
Have a great day!
Mrs Holt x