Thursday 4th March
Thursday 4th March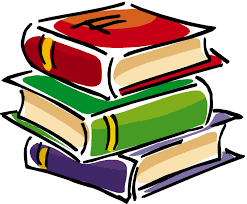 Good morning Year 6,
Welcome to Thursday and to World Book Day! Although we can't celebrate in our usual way today, we will be completing some reading related activities and do feel free to join our Teams lessons dressed as an impromptu book character if you'd like to, even if it's just a hat and an accessory or two! if you've read any great books whilst we've been at home, bring those along too. As part of your learning today, please take a look at the World Book Day website. Hopefully we will be doing lots of the activities when we can be together again, but in the meantime, there's some great content, including fabulous author and illustrator workshops. Do take a look!
Here is our timetable for today –
Early Work – Maths quick burst –There are some volume challenge questions for you to answer. These get progressively more tricky as you move through. These can be done from the screen without the need to print and the answers are provided so you can mark your work.
Maths - L.O. – I can estimate capacity. Please complete the maths questions, then there is a capacity booklet with a range of questions, some of them practising reading scales. Once again, most of these questions can be done from the screen.
We will start our English session with this week's spelling test, as tomorrow is an inset day. Then we will be completing some book related activities. I am also inviting you, in this session, to join the BBC World Book Day live lesson at 11.30 by clicking here There is an activity sheet to complete during the session and I have some other tasks to share with you during our Teams call. You will find all the resources in the one drive and I have also put them at the bottom of this page.
In RE today, you will need to bring along your Bible and a piece of bread. Any bread will do, you can add butter or jam or marmite if you like! All will be revealed later! There are some resources for this lesson in the one drive too.
Finally, a reminder that tomorrow (Friday) is an inset day so there will be no Teams calls. However, I will put an update here in the morning with some ideas of things you could do if you would like to!
Have a great day!
Mrs Holt x