The Terrible Tudors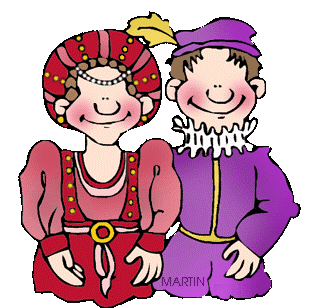 Our cross-curricular topic for the spring term is The Terrible Tudors. We aim to find out all about life in Tudor times and also some of the terrible things that they got up to. We ill also study the lives of some famous Tudors like Henry VIII and Elizabeth 1. Part of our learning will take place during our residential trip, we will be visiting Hooke Court in Dorset. Use the links on this page to help you with homework and project activities or just have some fun and extend your learning!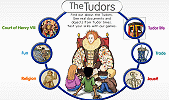 Explore the Tudors through a hands-on look
at original documents and objects.

Tudor and Elizabethan Times. Great for pictures!
http://www.snaithprimary.eril.net/tudors.htm
Tudor Joust
http://www.tudorbritain.org/joust/
The Time Tunnel- click on Tudor Street to play the Odd One Out.
http://www.bbc.co.uk/history/walk/games_index.shtml
Find out about Henry VIII and dress him in his armour.
http://www.bbc.co.uk/schools/primaryhistory/famouspeople/henry_viii/
Try some Tudor quizes.
http://www.historyonthenet.com/Tudors/quickquizzes.htm
If you need hel pwith your homework you will find lots of interesting information here: