The Happy Chicks Blog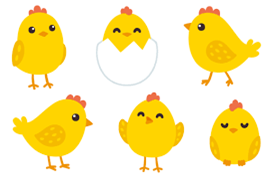 It's going to be a very exciting ten days in Reception Class. We will be caring for and hatching our very own live chicks. Click on this blog to watch their progress each day.
---
Monday 15th March
Today we received a present from Mother Hen; it was a book called Chickin Licken.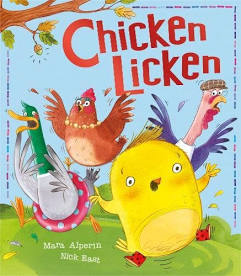 We absolutely loved this story, especially as the silly old fox was outwitted at the end. We also received a letter from Mother Hen, click on the link to read...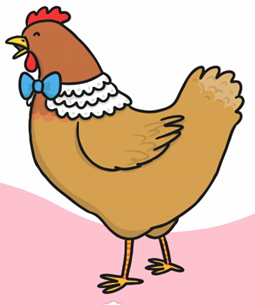 ---
Tuesday 16th March
This morning at 9.00, Farmer Andy arrived from the Happy Chicken Company. He brought a little incubator and put 10 eggs inside. We have to monitor the temperature of the incubator and top it up with warm water - this will keep the eggs moist and soft so the chicks can crack the shell easily. In 48 hours we should see our first little chick hatch out of it's shell. I wonder what we will call it?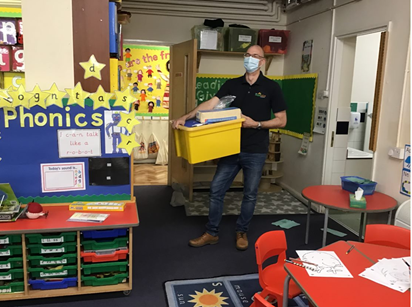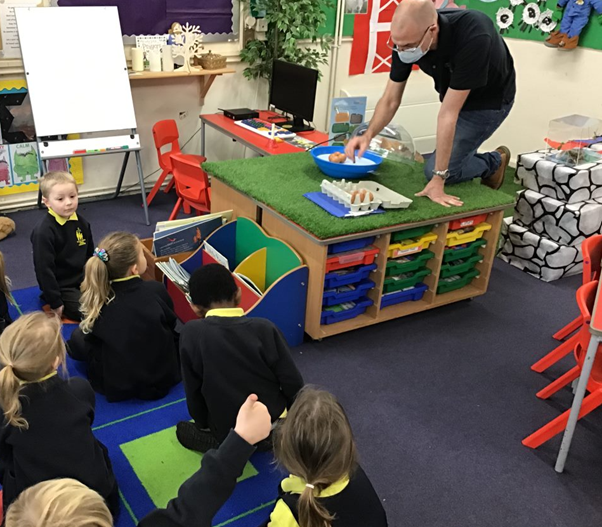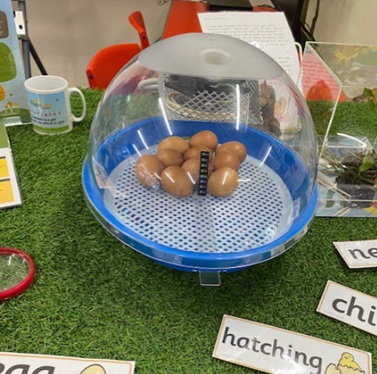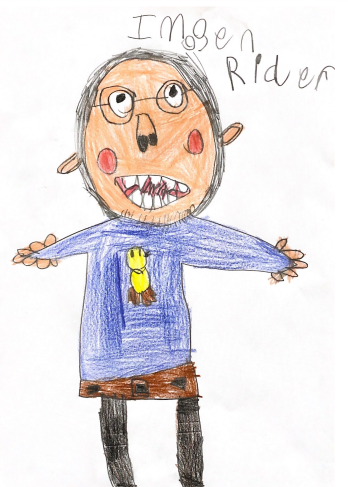 ---
Wednesday 17th March
Today we have seen some movement, a couple of eggs have twitched slightly! We have also heard very tiny cheeping noises from inside the shells so things are definitely developing quickly! Mr Hounsell (father of William and Freddie) has kindly set up a trail camera to record any potential activity overnight...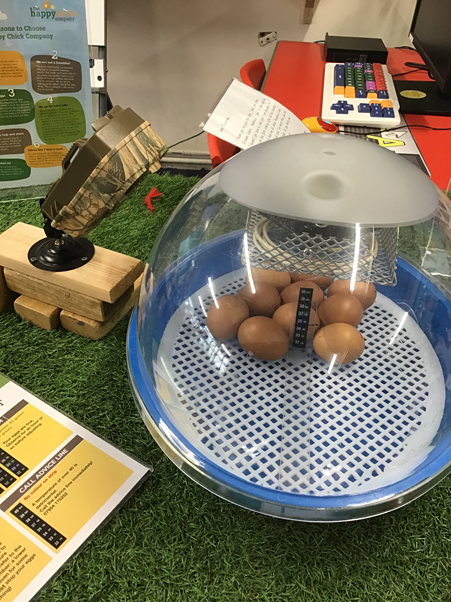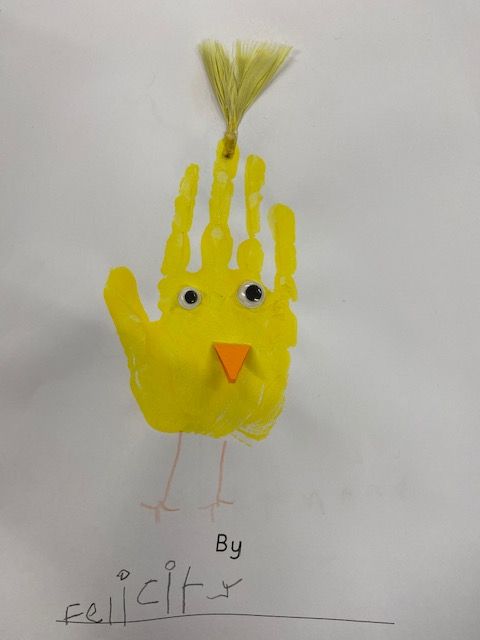 We have been learning a new song today and the children would like to practise it at home. Click on the link...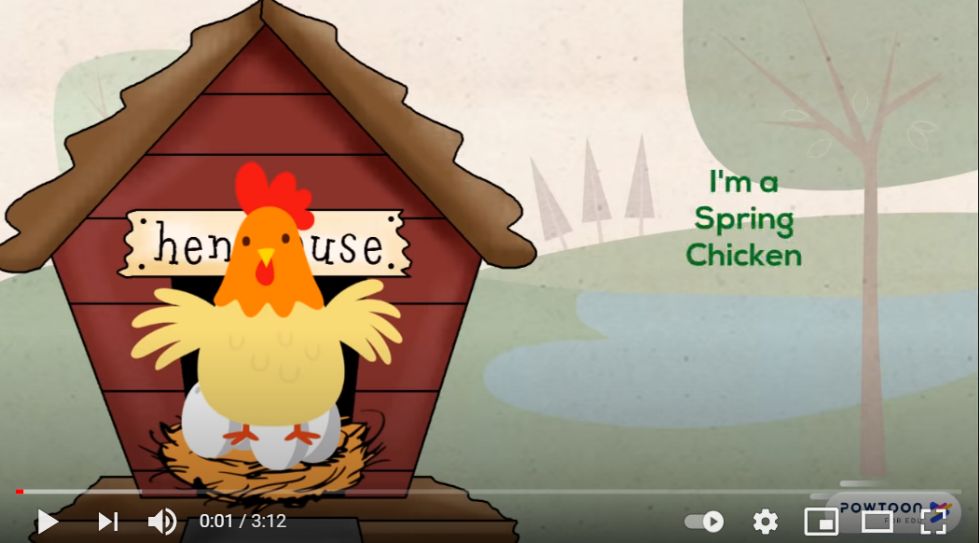 ---
Thursday 18th March
The most wonderful day today. When the children arrived this morning, they were greeted by four little feathered friends who had, according to Mr Donnachie, arrived in "the wee small hours!"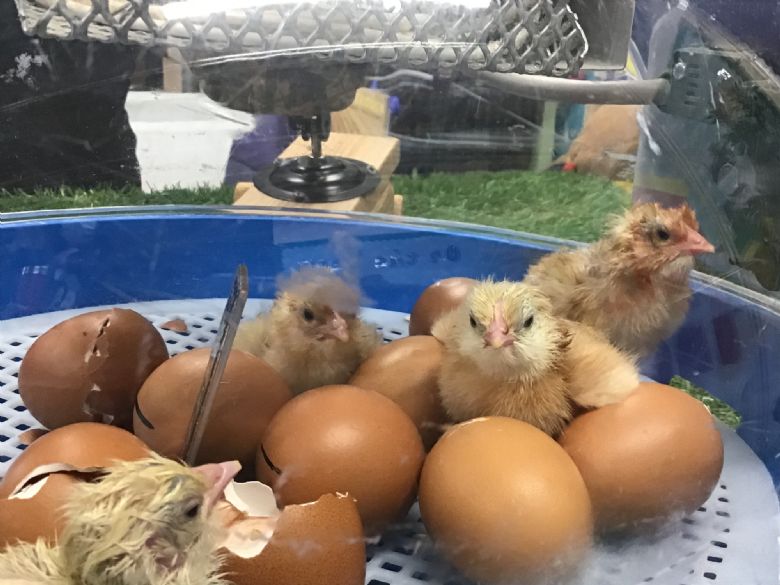 By the time the children had hung up their coats and washed their hands, number five was on the way...
Click on the picture to watch number 5 come into the world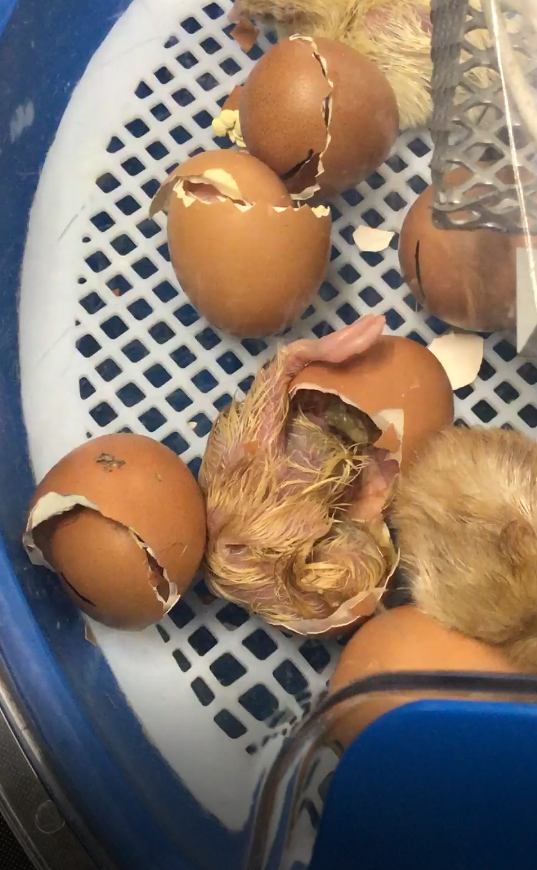 ...definitely going to be a singer!
Number six followed soon after and after lunch, a well-deserved snooze was enjoyed by all.
Click to watch...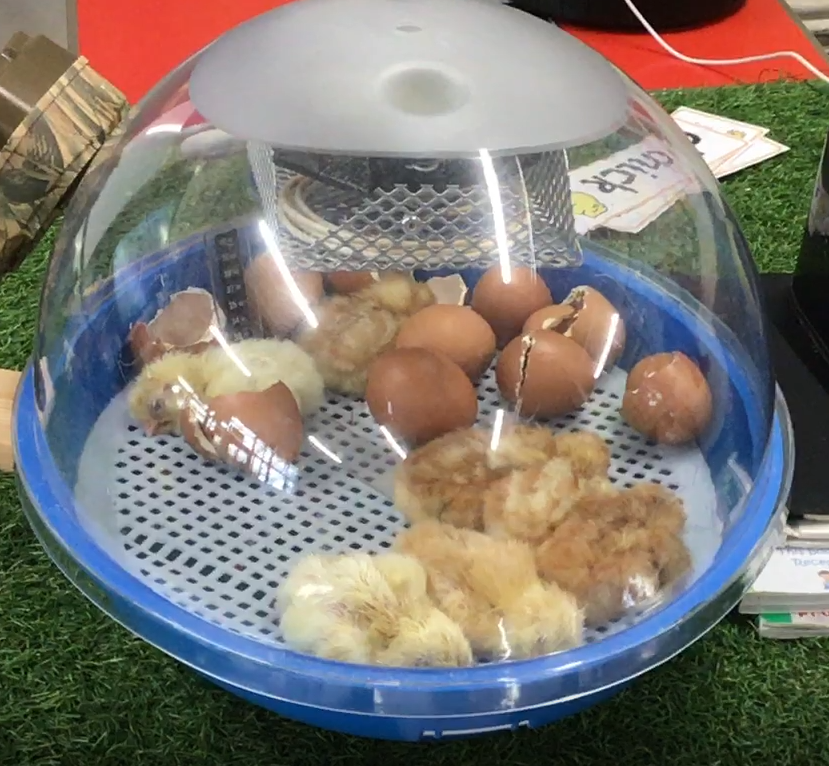 Number seven arrived shortly after lunch and by now our little friends were beginning to fully dry out to reveal their beautiful colours. So, how do we know if they are a boy or a girl??
Click on the video below to find out...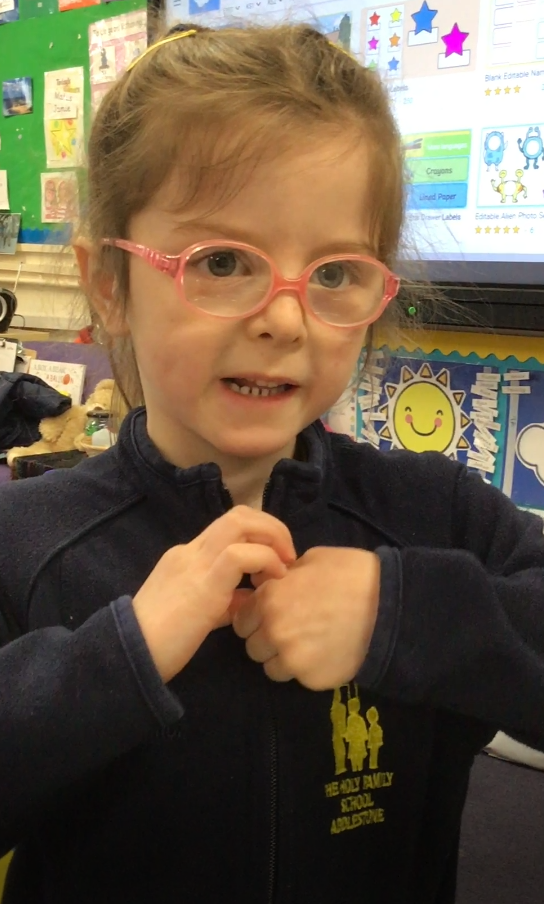 Number eight and nine arrived after school but we were lucky enough to catch this on film...
Click to watch...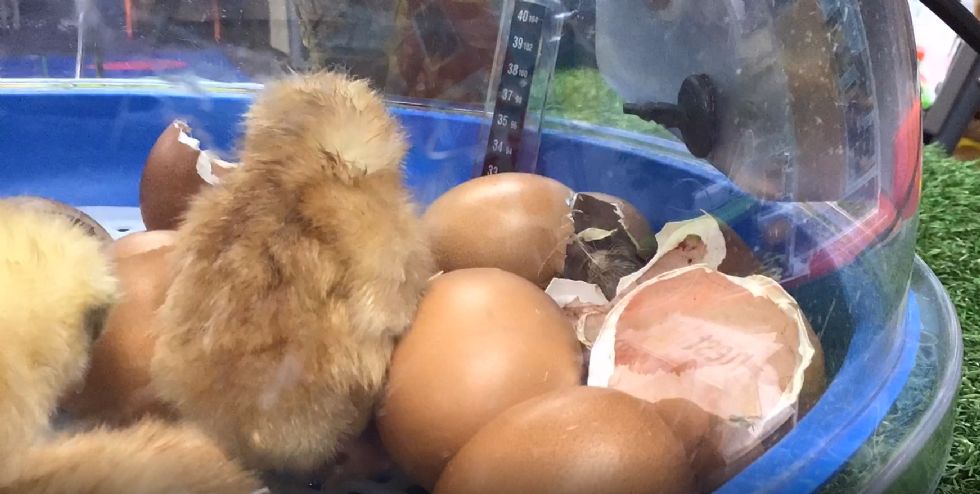 The children have each chosen a boy and a girl name and we have put these into a hat. Names will be revealed tomorrow!!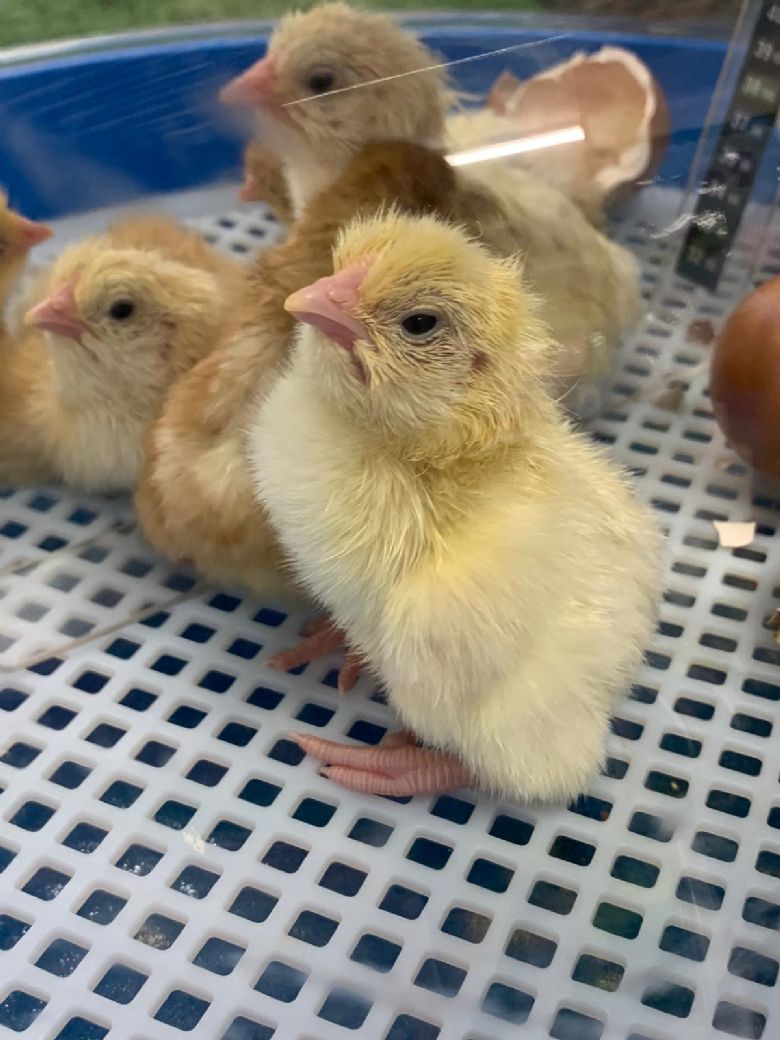 ---
Friday 19th march
Lots of activity inside the incubator today, our chicks are growing so quickly. You can really see the colour difference now they have fully dried out...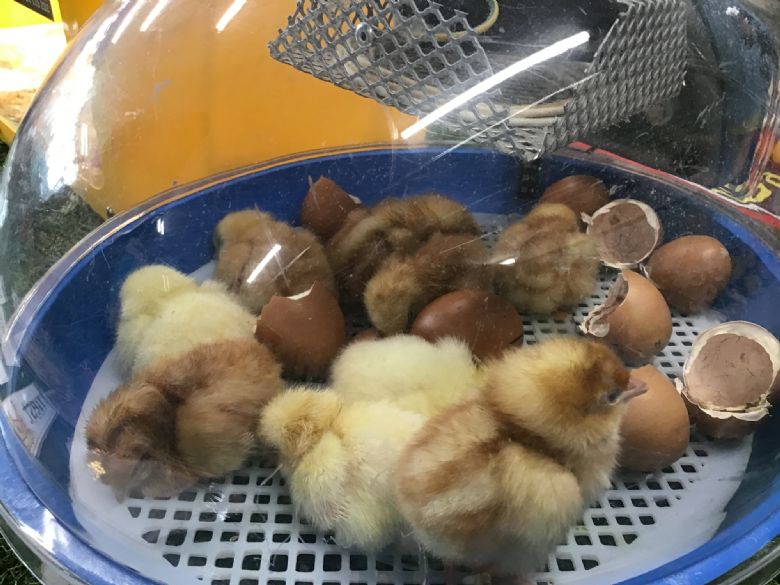 Did you know? When baby chickens hatch, they actually eat the yolk and the membrane of their eggshell, which provides them with lots of very valuable nutrients! They don't need to feed again until 1-2 days after they hatch.
By mid morning, it was time to transfer the chicks to the bigger 'brooder' box. We prepared this by lining the base with paper and wood chippings, and filling water and food containers. Thank you Bethany for taking these great photographs...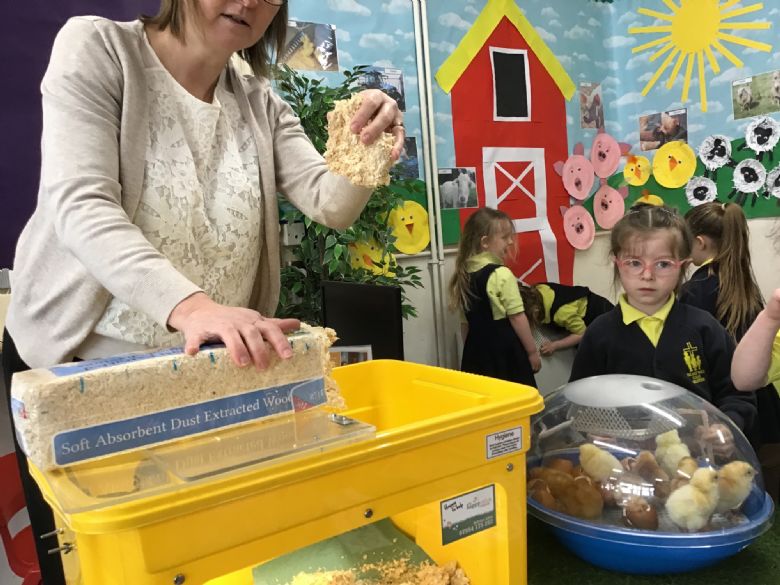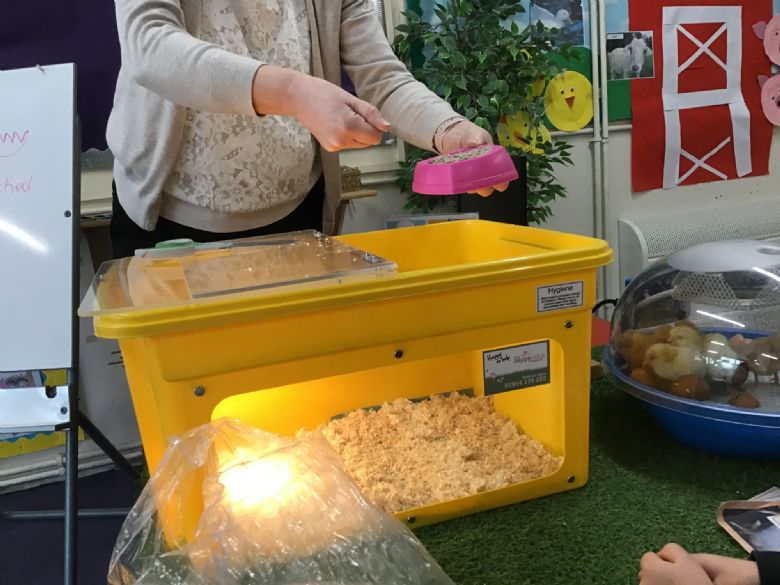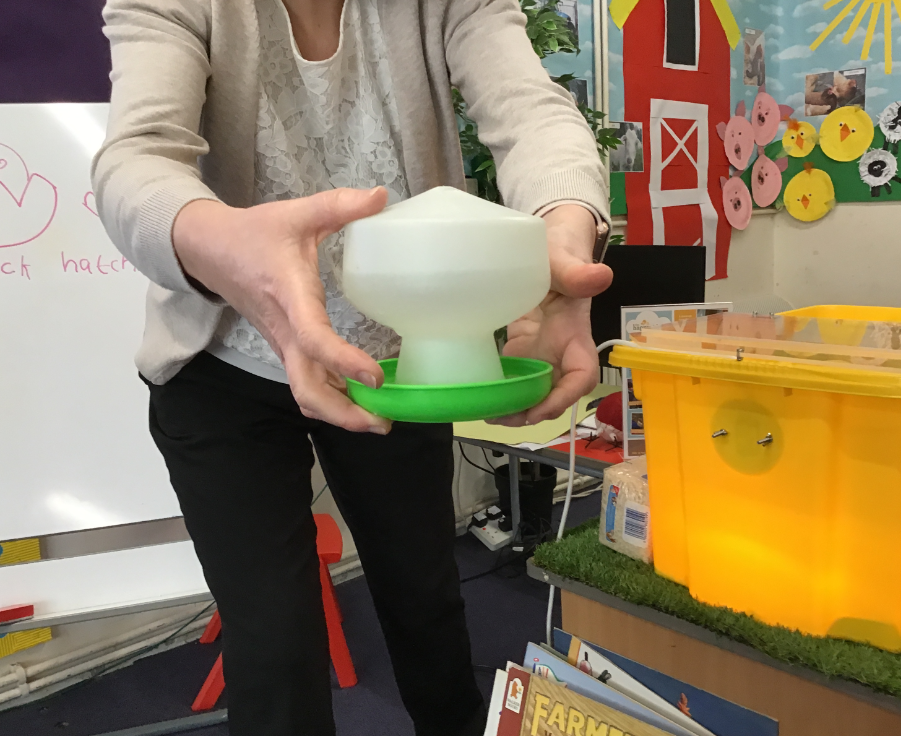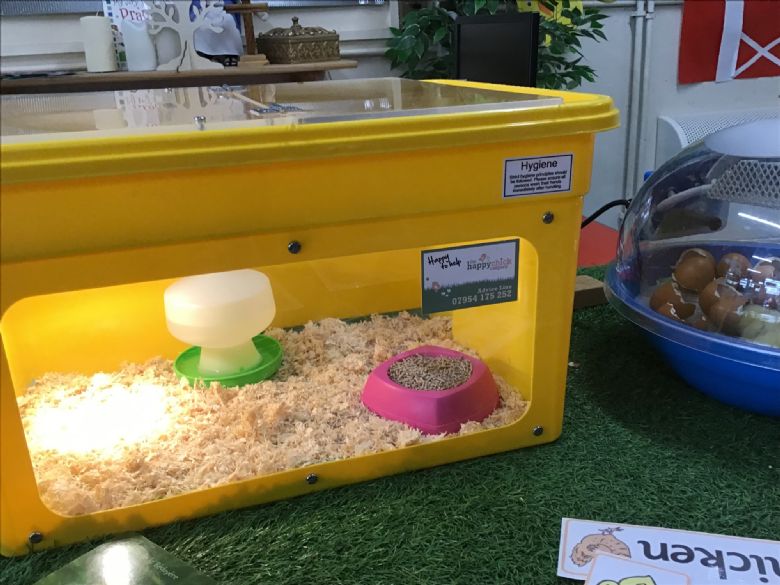 The brooder box has a special heat lamp to keep the chicks warm.
We carefully transferred the chicks one at a time...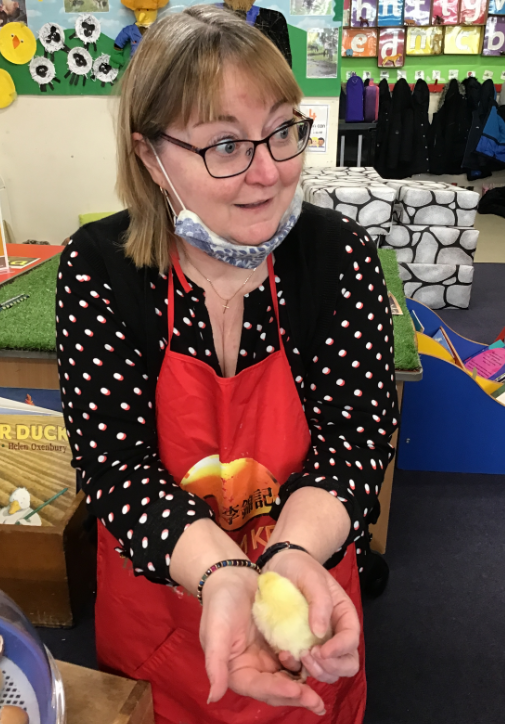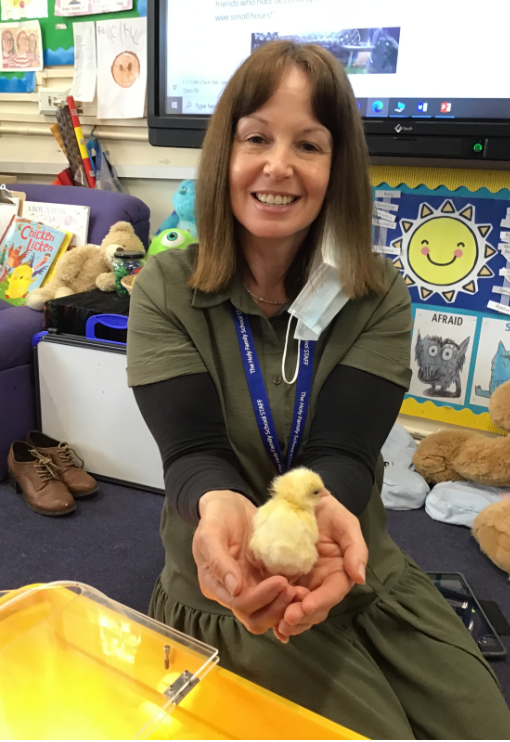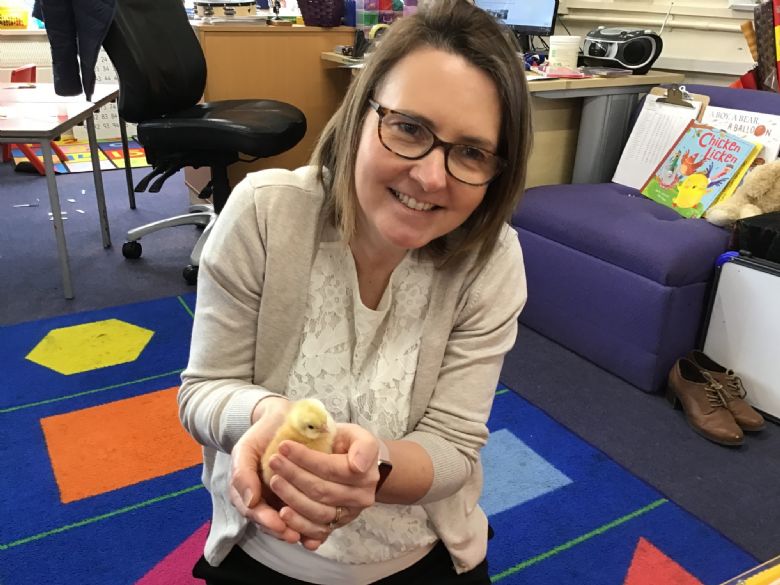 The chicks absolutely love their new home!
Click on the picture to watch...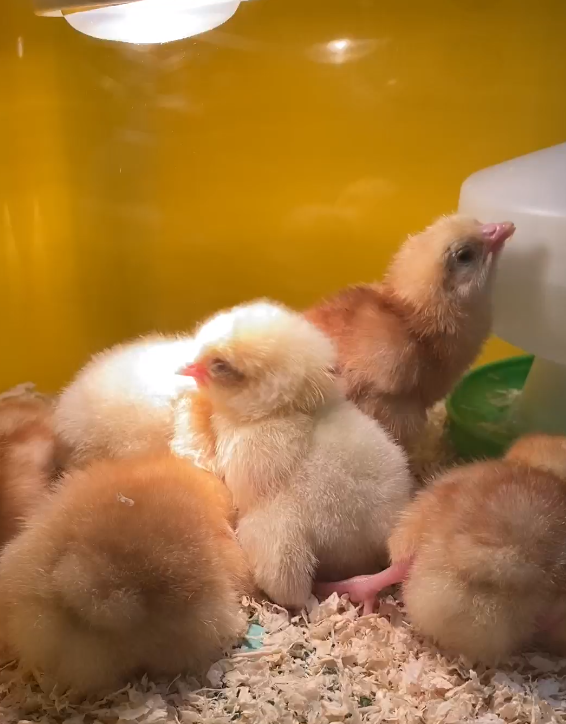 After the chicks were moved to their new home, it was time to find out what the names were going to be. We picked 6 names from the girl basket and 4 from the boys...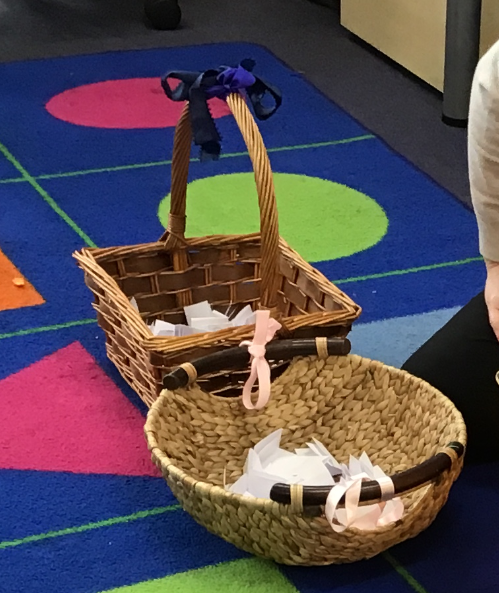 Our beautiful chicks are...
Gloria
Lily
Bunny
Molly
Layla
Anabella
Buzby
Rocky
Kevin
---
Monday 22nd March
We made a large run for the chicks and opened up the brooder box for them to run around and stretch their legs - they loved it!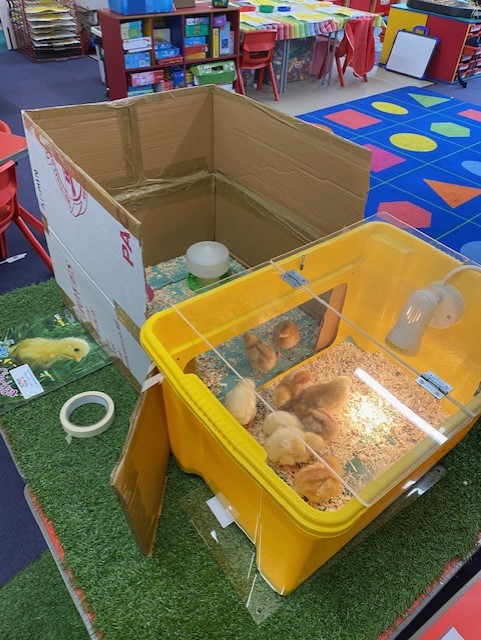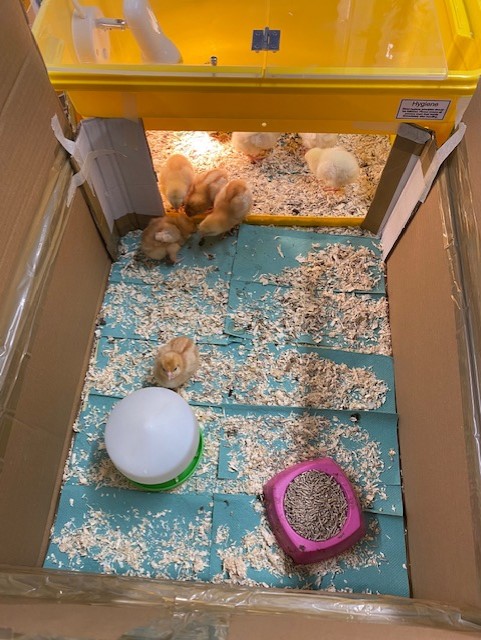 We put them into a giant tub when we needed to clean out the brooder box...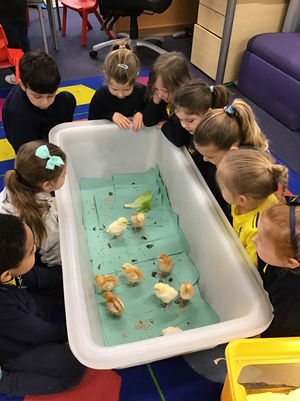 ---
Tuesday 23rd March
Lots of lovely art work today...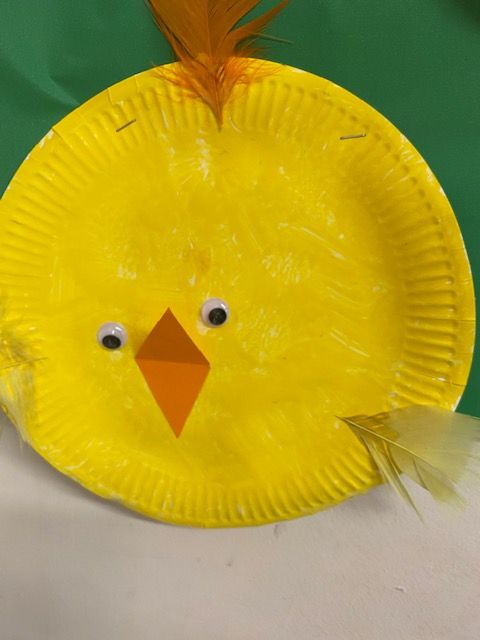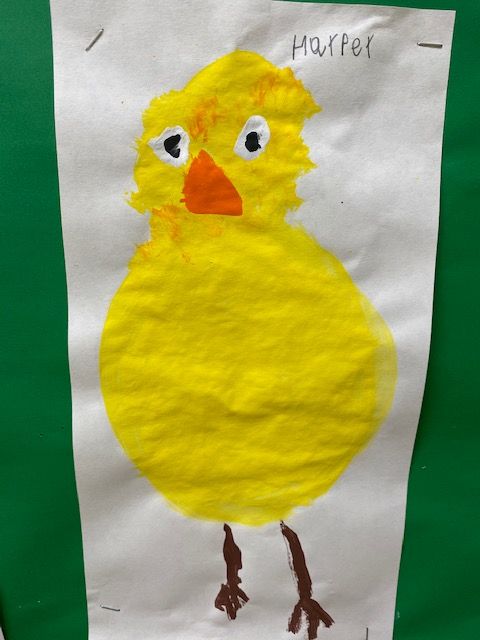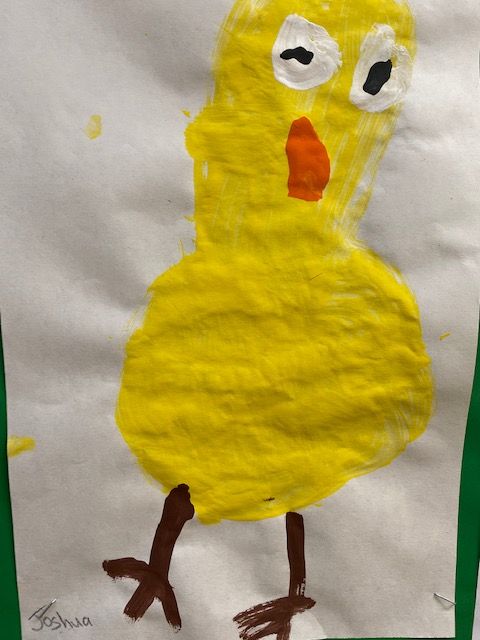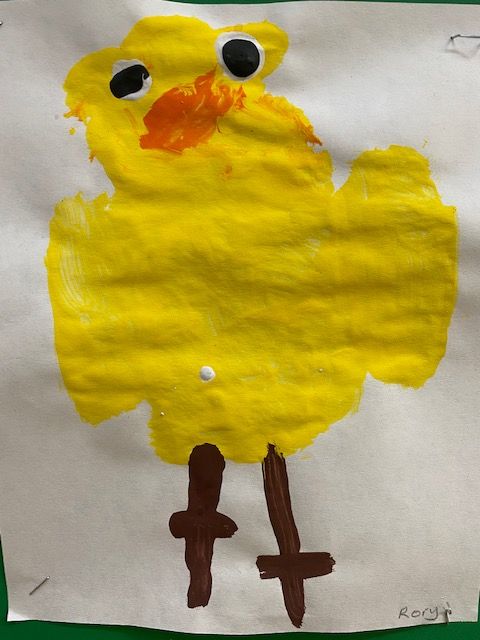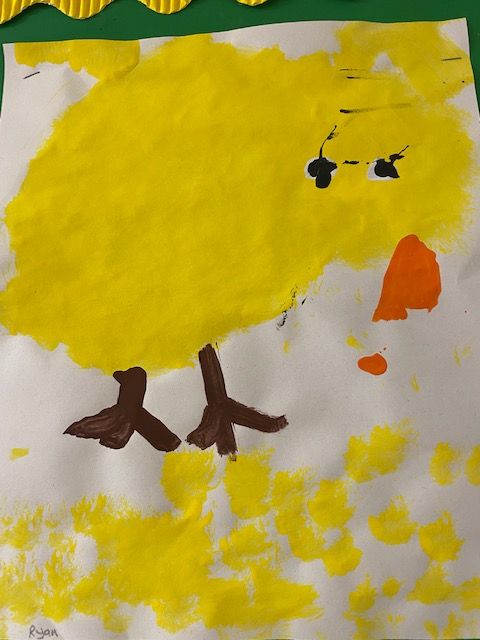 ---
Wednesday 24th March
We handled the chicks so carefully. They felt soft, warm and fluffy...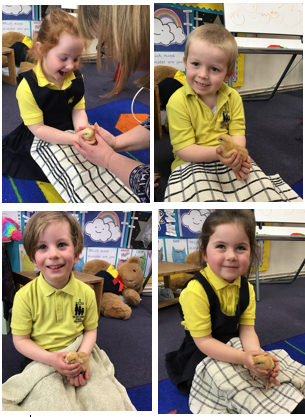 ---
Friday 26th March
We said goodbye to our chicks today. Farmer Andy arrived at 8.30am to collect them and return them to Mother Hen on the farm. This was the last picture we took of the chicks...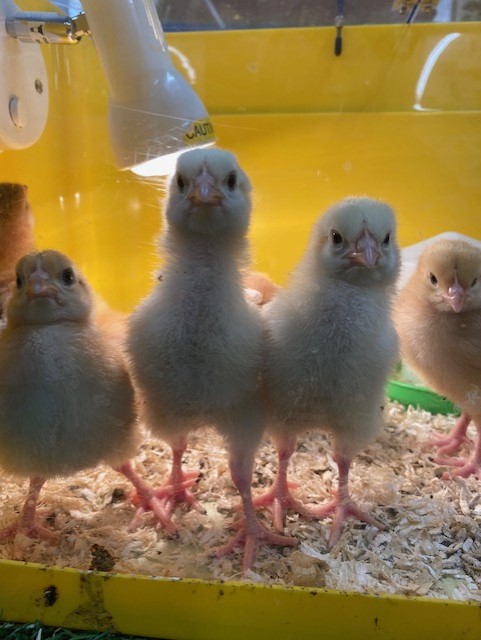 We thought it was a really funny photo and we tried to imagine what the chicks were saying. We wrote speech bubbles...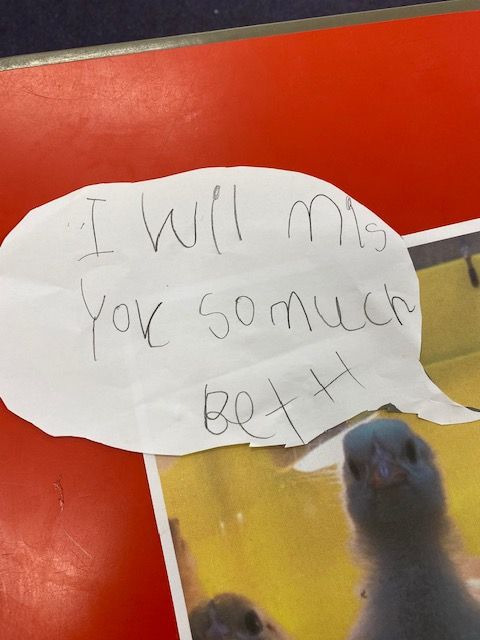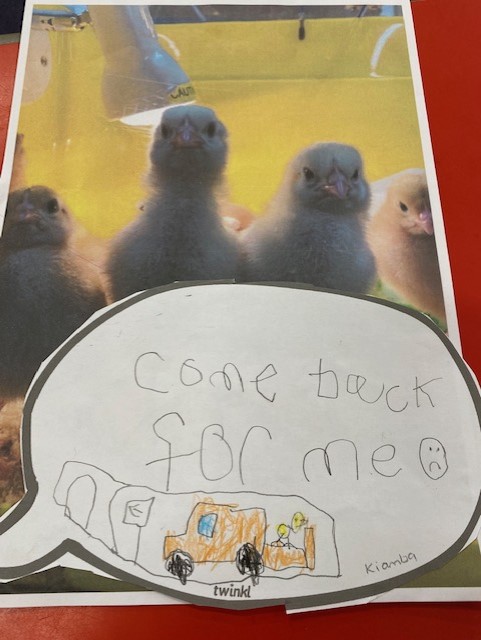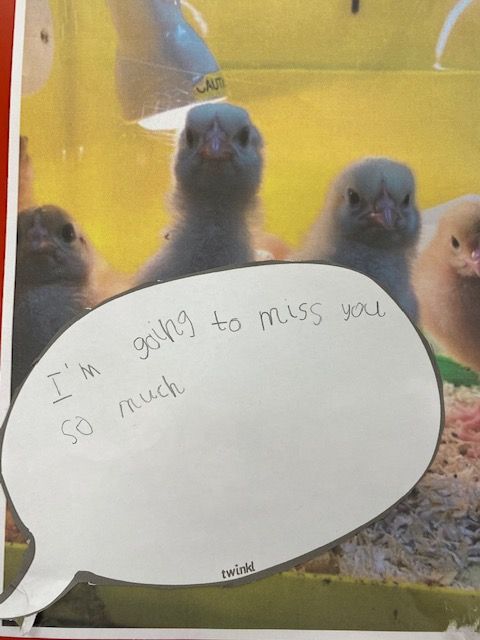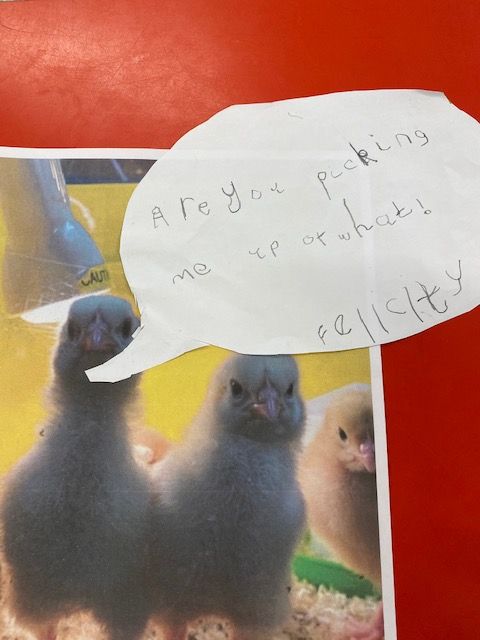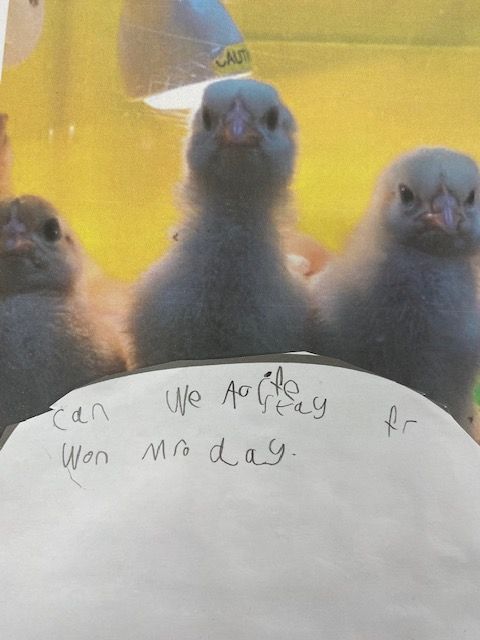 We have had the most wonderful 10 days with the chicks and will have all the happy memories for many years to come. Click to watch a last little clip...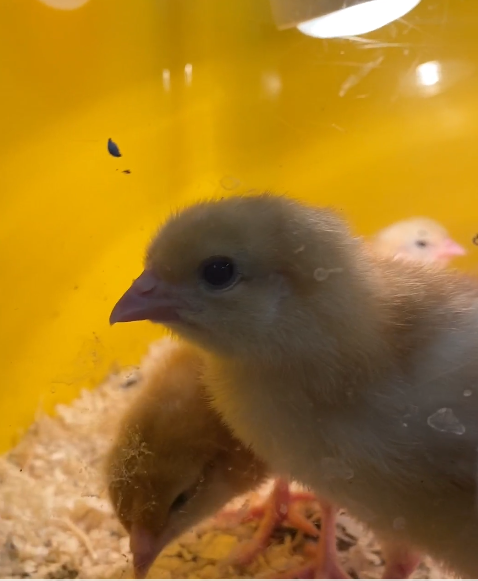 ---