Stay Safe Online with E-safety Resources
On Safer Internet Day, the message was 'Connect With Respect'. The internet is a fantastic place for learning new things, keeping in touch and having some fun, but staying safe online is really important. Have a go at some of these games and remember, Think, Then Click!
Please scroll down to the bottom of this page to look at our recent esafety presentation for parents and carers.
Holy Family is very proud to be member of the eCadets community, teaching children to be safe users of the internet now and in the future. For more information please click here: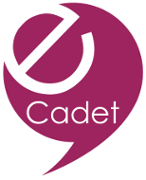 Information for parents and carers on the issues surrounding the uploading and sharing of videos and images, with support and advice if you need further help.
Smartie the Penguin
Read the interactive book here
http://www.childnet.com/resources/smartie-the-penguin
Hector's World
Watch the adventures of Hector and his friends as they stay safe online here http://www.thinkuknow.co.uk/5_7/hectorsworld/
The Cyber Cafe
Check out the Cyber Cafe and try the quizes and games here http://www.thinkuknow.co.uk/8_10/cybercafe/
http://www.bbc.co.uk/cbbc/topics/stay-safe
Check out these fantastic resources from CBBC. Horrible Histories and Esafety - even Guy Fawkes should have been more careful about what he posted online!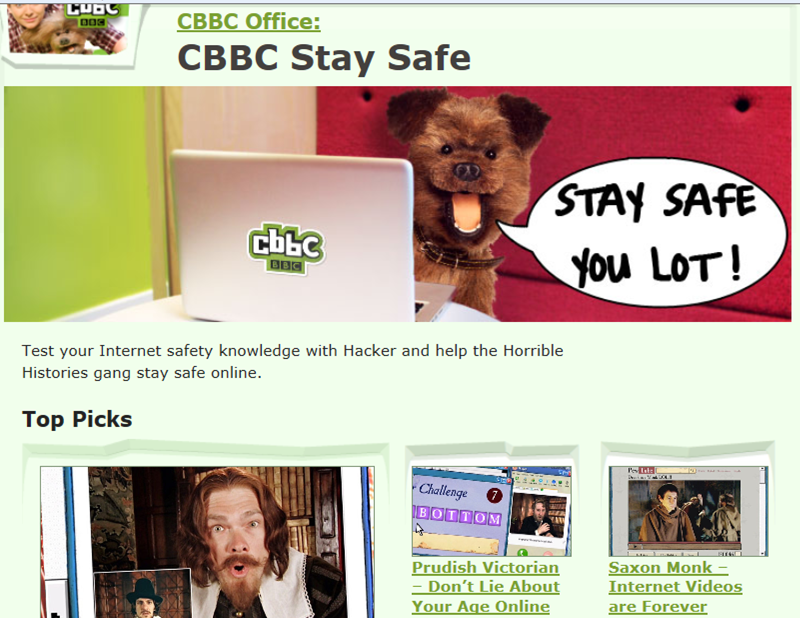 The cybercafé within Gridclub is a safe online community where you can make choices without getting hurt. You can join in the fun at the cybercafé by playing the game.
Kidsmart gives you lots of advice on how to stay safe online. There's a section for kids under 11 years old and a separate section for those over 11 years old.
4 great games will test your online safety knowledge.
McGruff is a Crime Dog - world famous for his advice on how to stop crime before it happens, and for his great sense of humour! Some of his work involves teaching children how to stay safe online. Check out the different areas of the site – there's so much to learn!
The "Thinkuknow" website is brought to you by the Child Exploitation and Online Protection (CEOP) centre. You may have seen some of their video clips on National TV recently.
There's a lot of information here for both children and adults – parents even have their own area of the site!
Teachers have the chance to train from the professionals and then deliver suitable training in schools.
Safety land is normally a very nice place to live, but a nasty character is sending yucky emails and messages. Captain Broadband needs your help to find the nasty character. You need to navigate around Safety land answering questions. When you have answered them all correctly, the nasty character will be taken to jail and you'll become a certified hero, just like Captain Broadband.