Phonics

We teach phonics lessons daily and follow the Little Wandle revised Letters and Sounds programme. This is a synthetic approach, where children learn to read and spell by breaking down words into smaller parts (phonemes). By decoding and blending children are able to read and spell using their knowledge of the 44 phonemes.
We begin with Phase 1, which supports early letter sound recognition, rhyme and developing speaking and listening skills. We move onto Phase 2, which introduces the children to the first initial letter-sounds and tricky words.
These are the sounds we will be covering this term…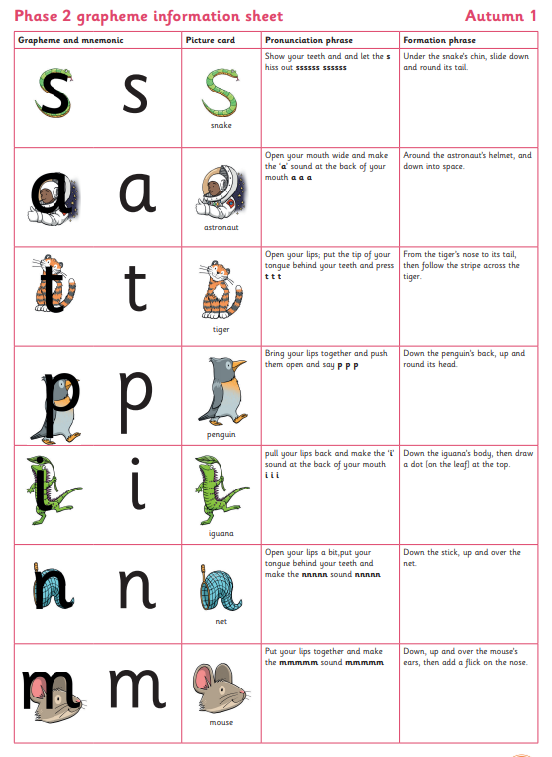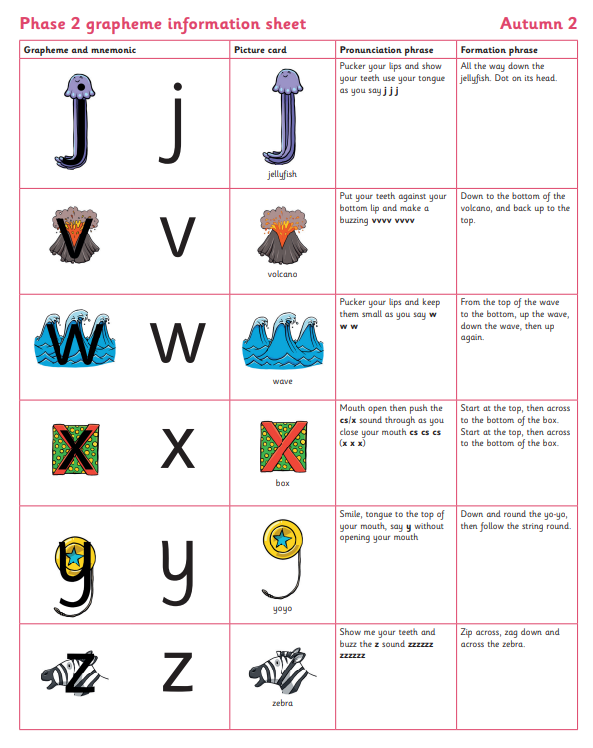 Click on the tabs to the right to view and download these information sheets as they offer vital guidance in how to support your child when learning the sounds.
The following videos show you how to pronounce the sounds. Notice how the children don't add an 'uh' sound at the end, so they say: 't' not 'tuh'.