Our Learning Environment
Our creative curriculum allows us to give the children opportunities to fully immerse themselves in their learning. As our topics change, so do our learning environments. Our Year 1 classroom has a large space which is always converted into a roleplay area relevant to each topic. The children love to get involved and help us transform the classroom through our art lessons, extra curricular activities, and bringing their own possessions in to bring the classroom to life!
Below are examples of our learning environment from the topics last year:
For our Roald Dahl topic the children have the opportunity to read in Matilda's favourite part of the library. They have lots of Roald Dahl books to read and it is a space to inspire their imagination. The other half of our Role play area is transformed into Roald Dahl's writing shed. Here the children have access to the author's favourite yellow paper to write their own stories and see if they can come up with any of their own splendiferous words!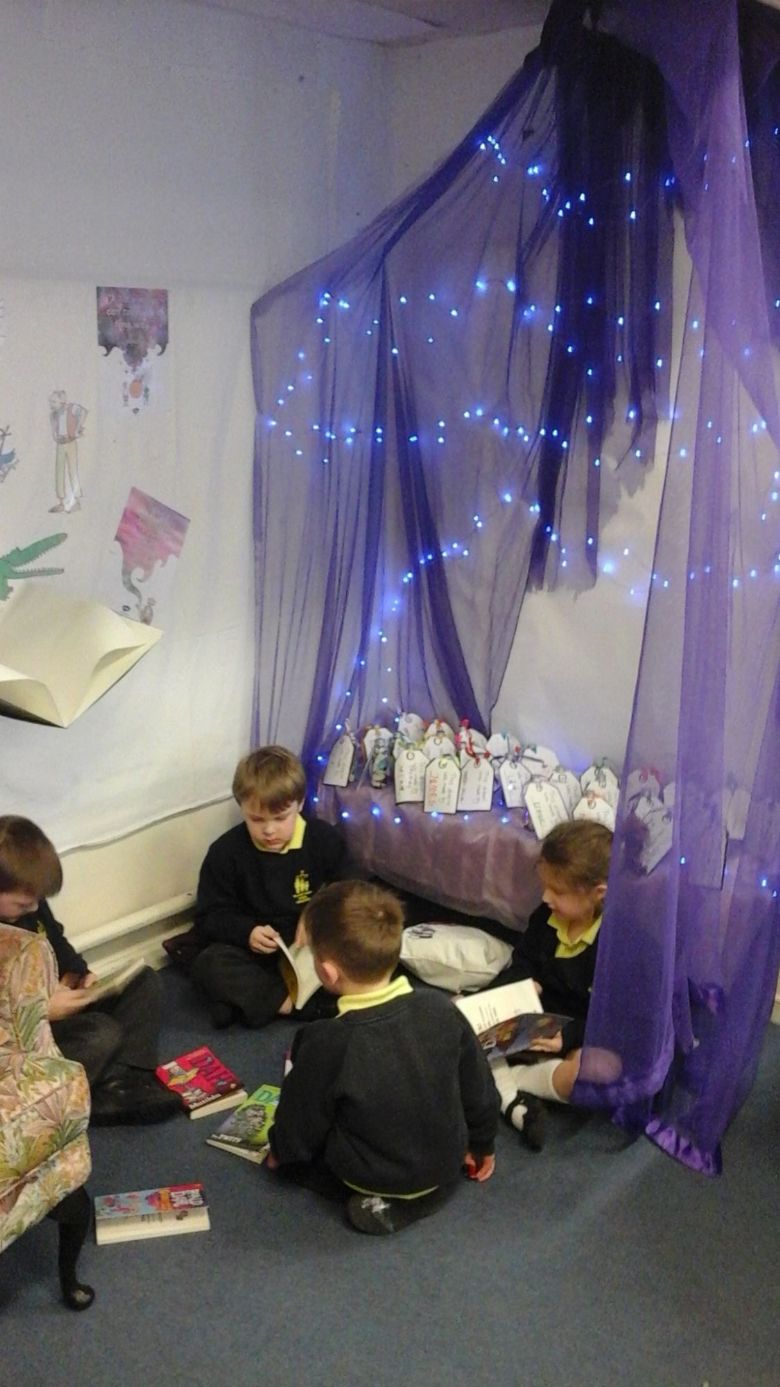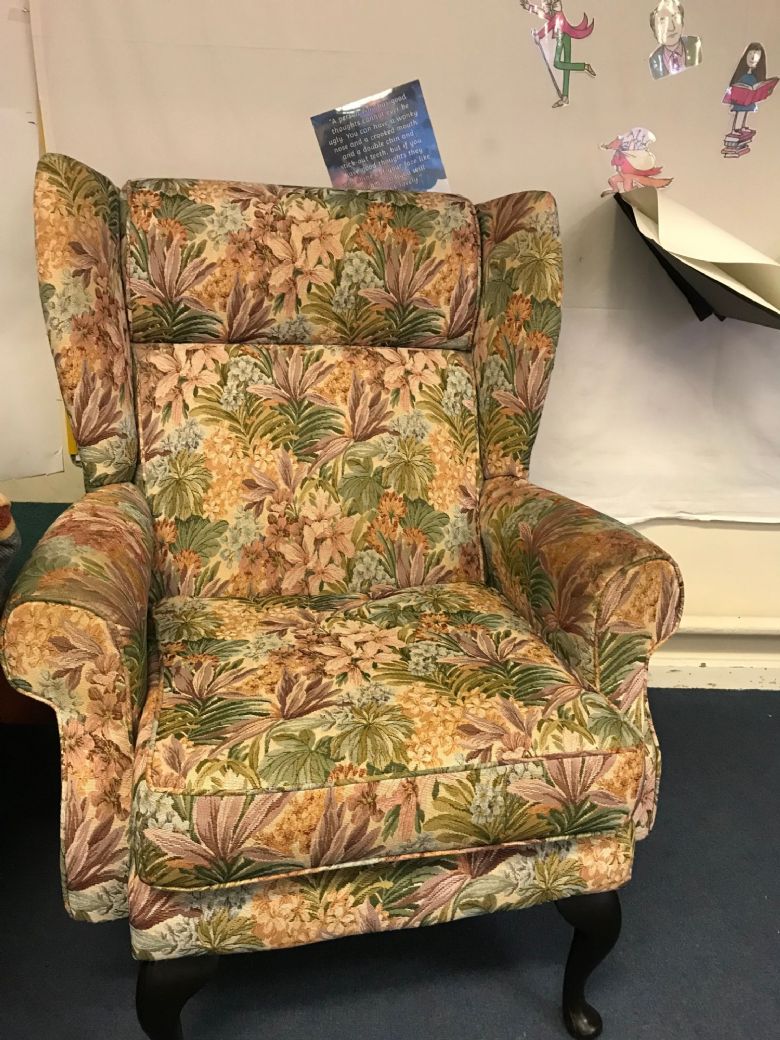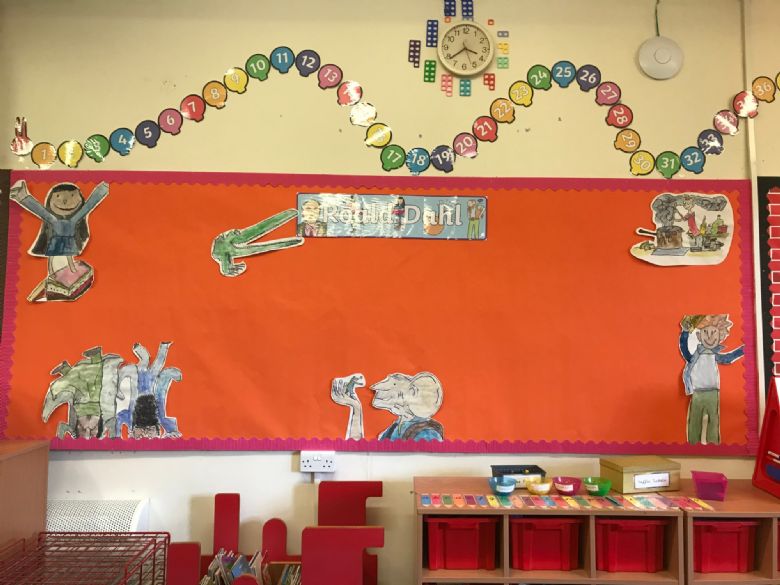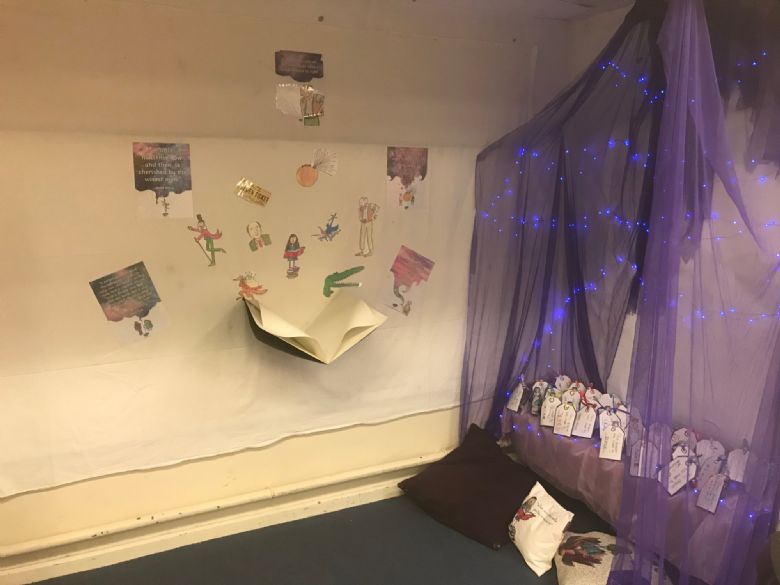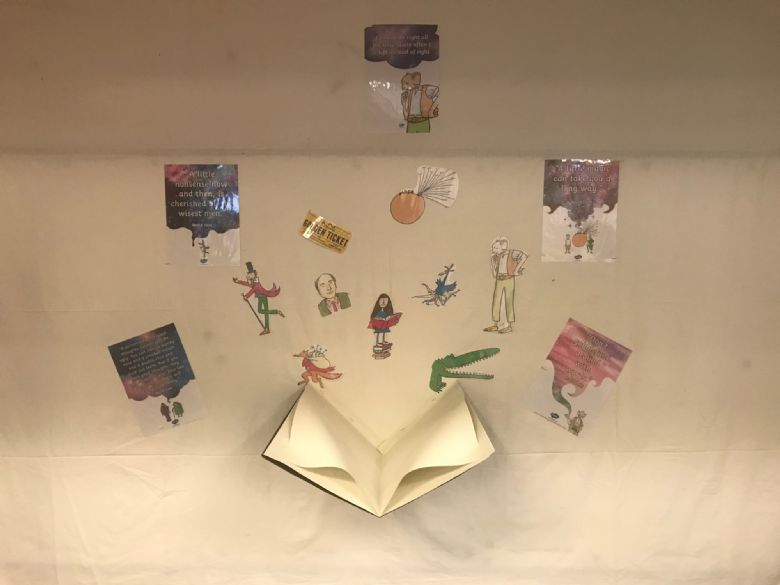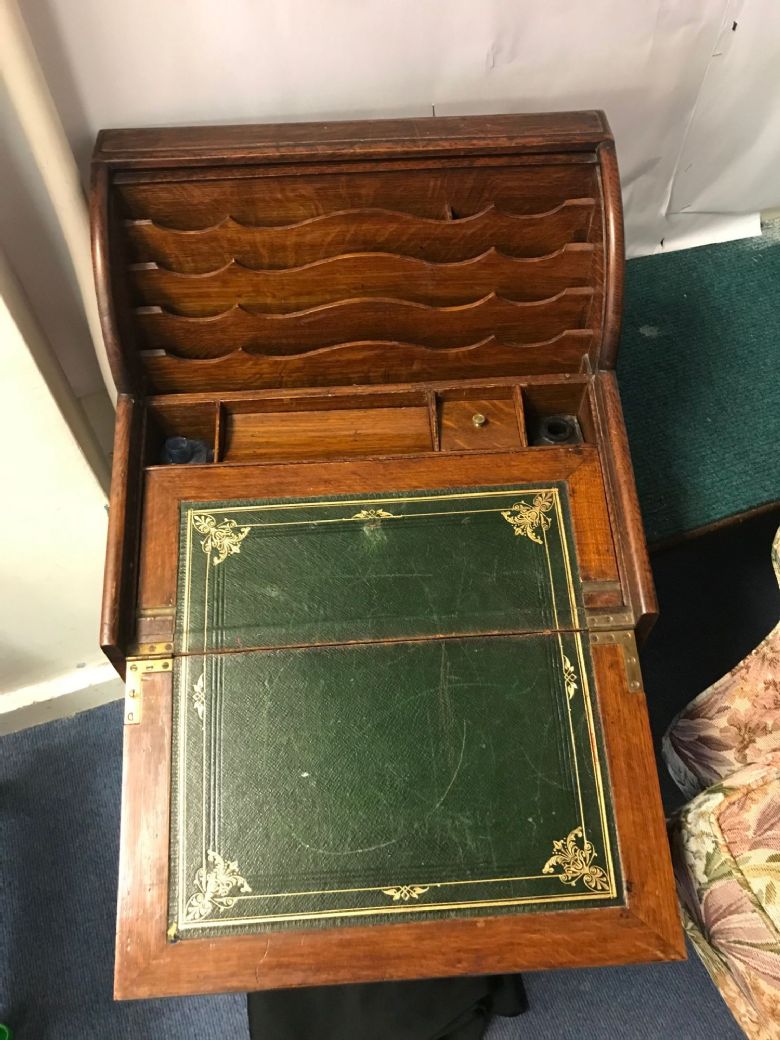 During our Rainforest topic the role play area is transformed into a tranquil rainforest for the children to go if they want a calm, quiet space. It's not just the role play area that transforms though as the whole classroom becomes a leafy canopy with some rainforest animals trying to spy on our fantastic learning!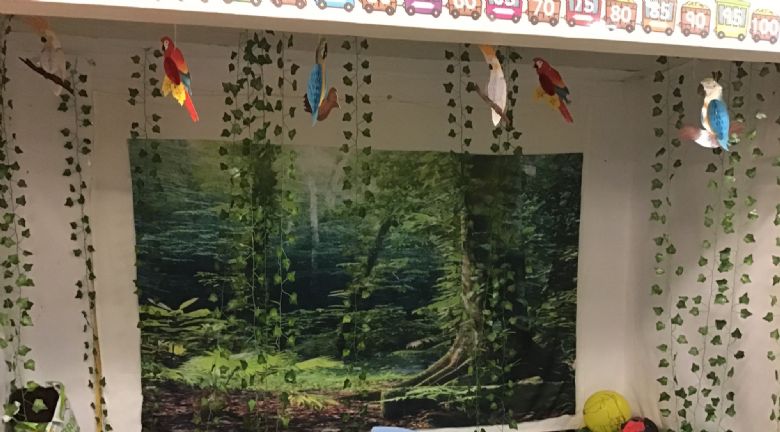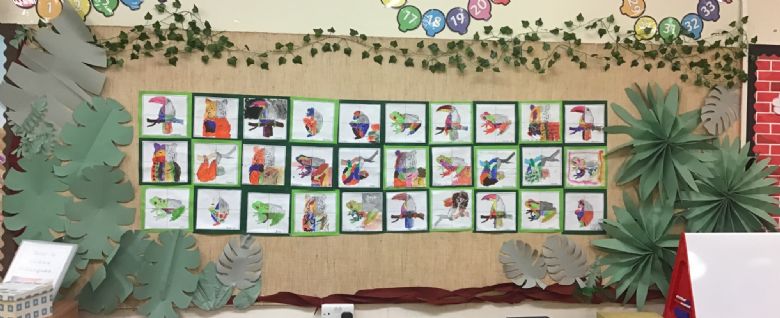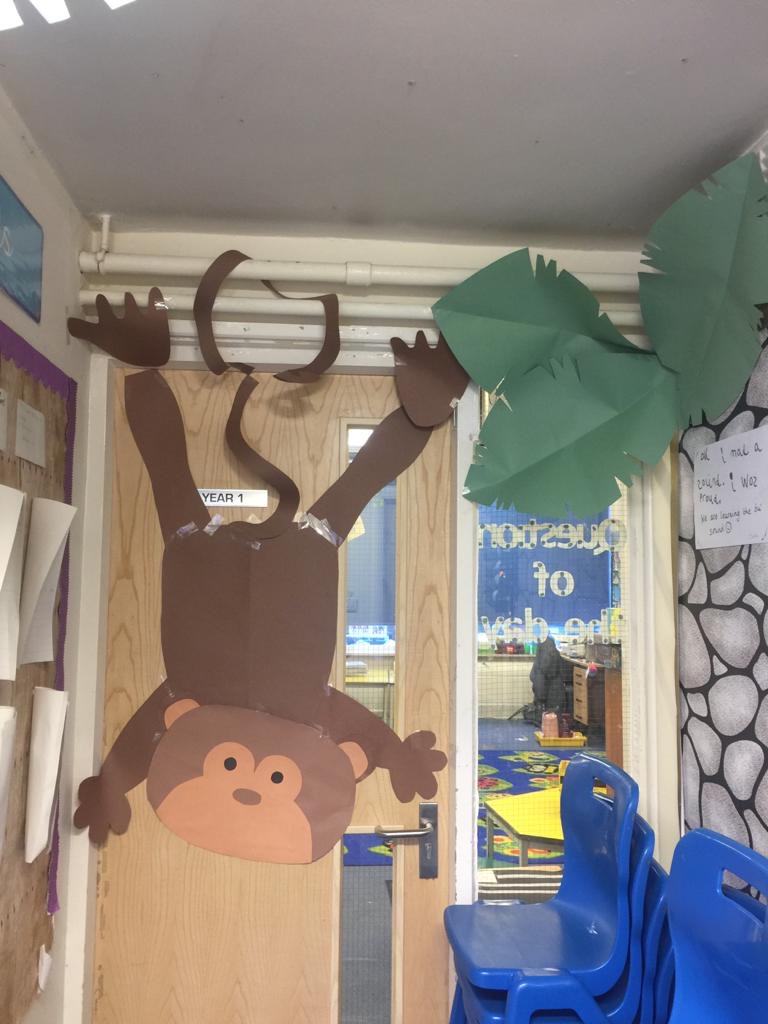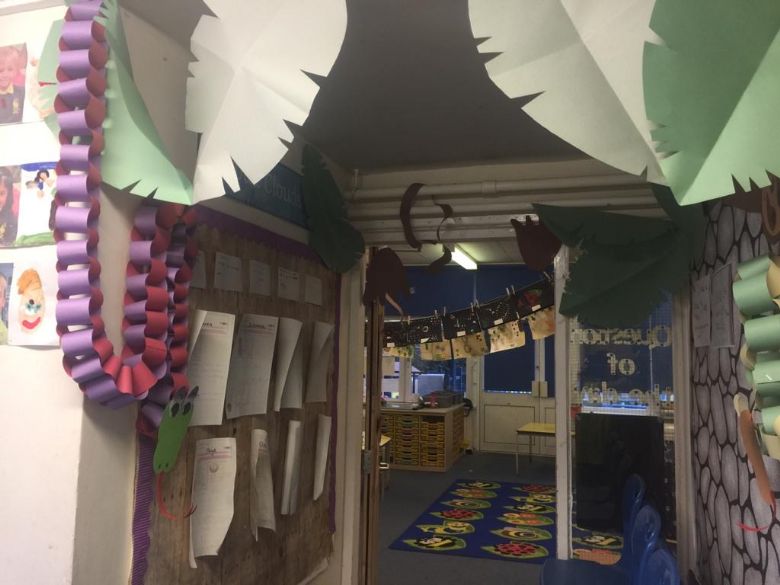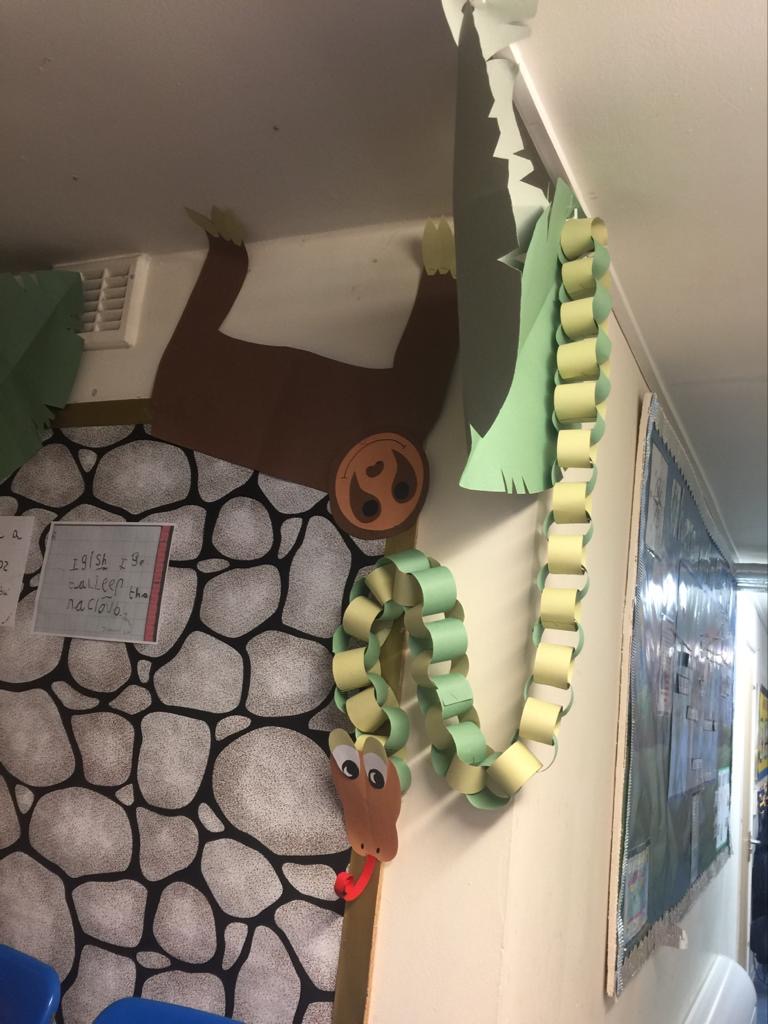 In Antarctica it is our job to use our role play area to try and investigate the best way to stop the ice from melting. We have experiments with real ice, and we make predictions before recording our findings and making a conclusion.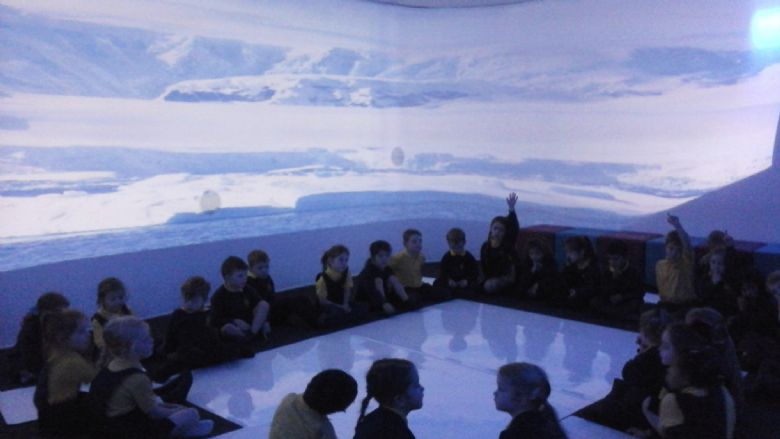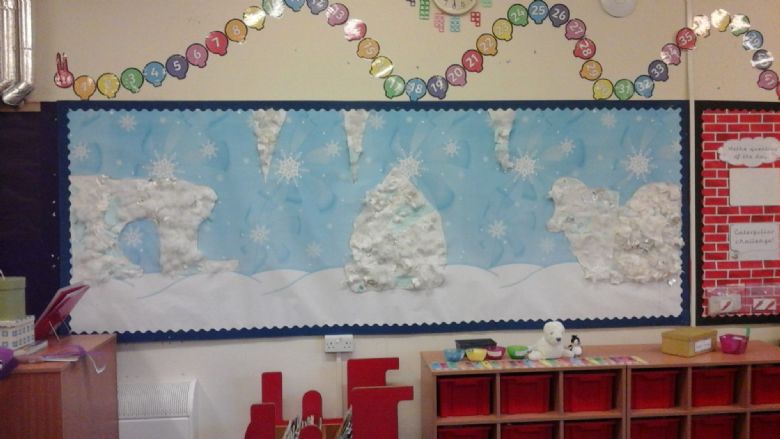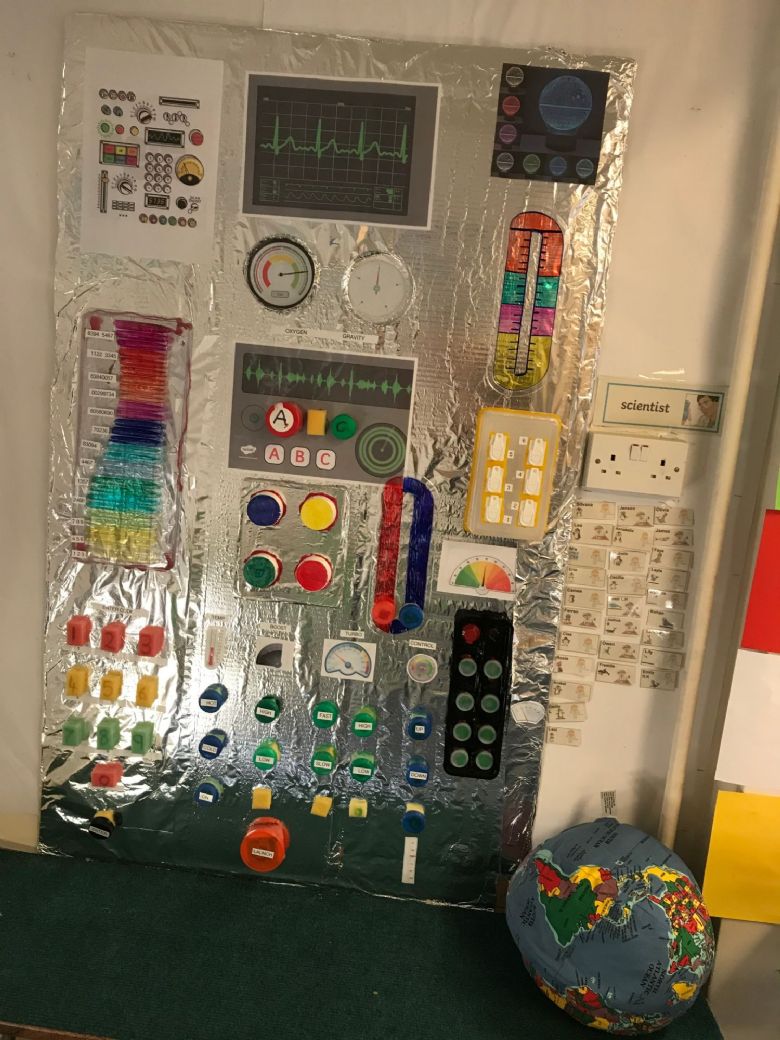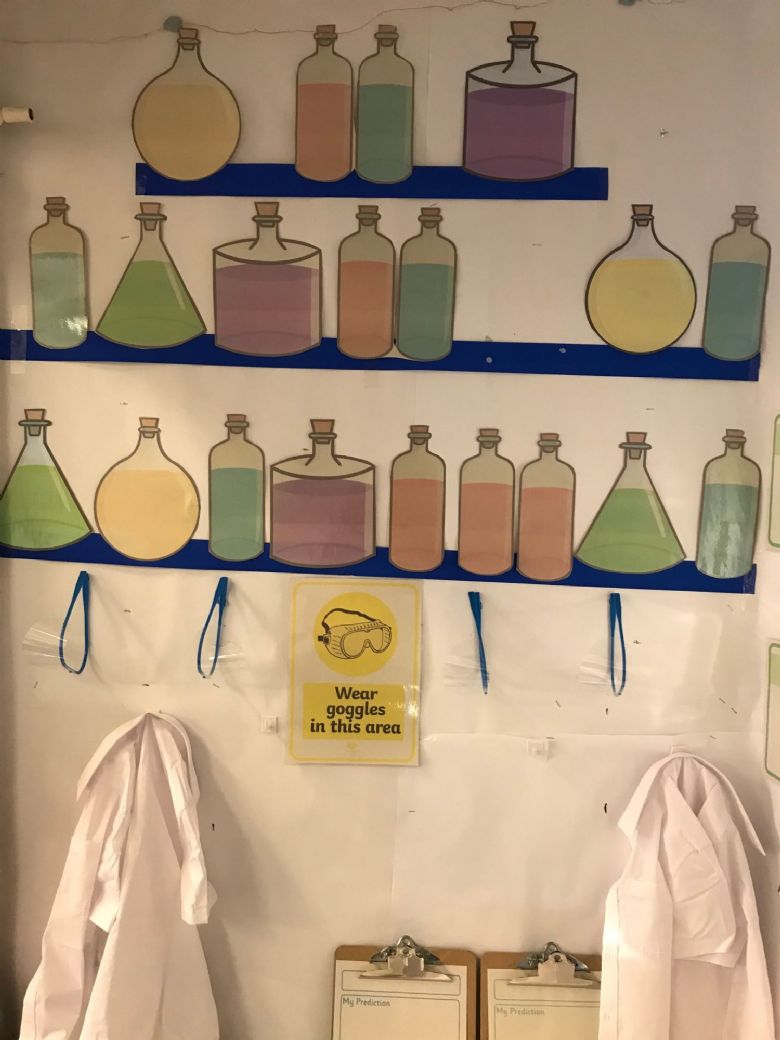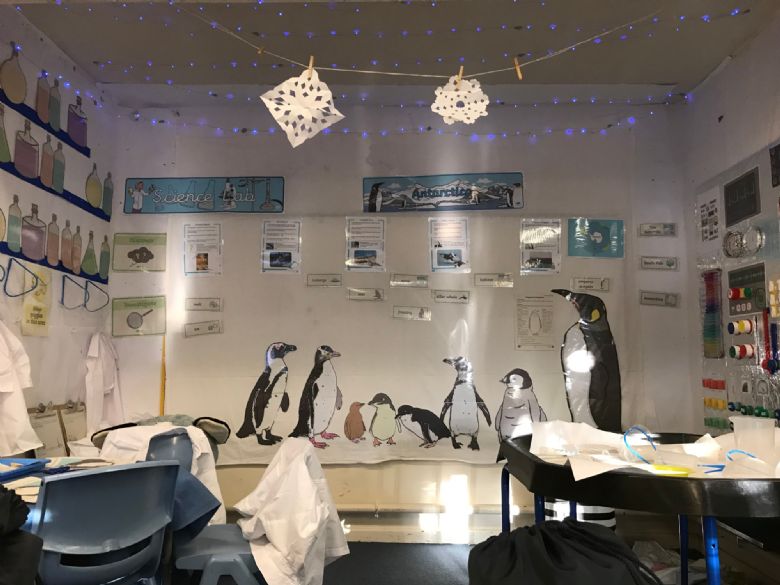 During our Castles and Dragons topic the role play area became Windsor Castle. We dressed up like royalty and had tea with the very finest of china. We had special jobs to do around the castle to help the Queen, but we always had one eye on the look out for dragons!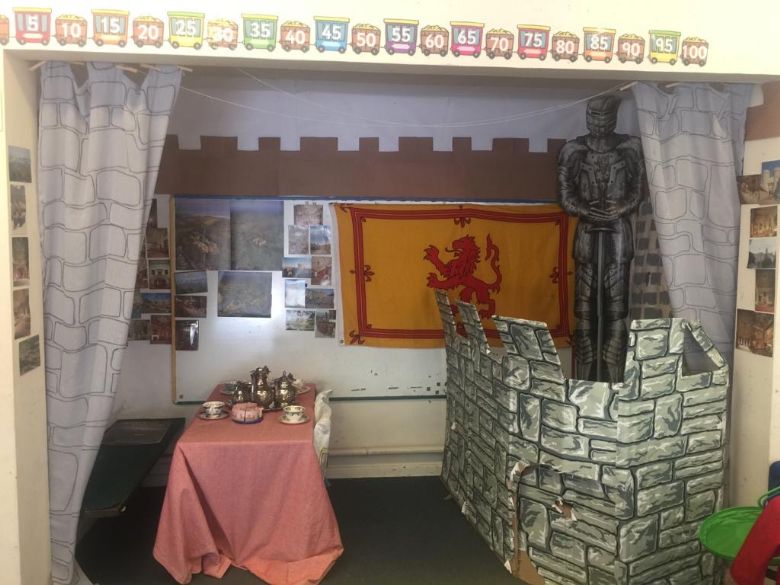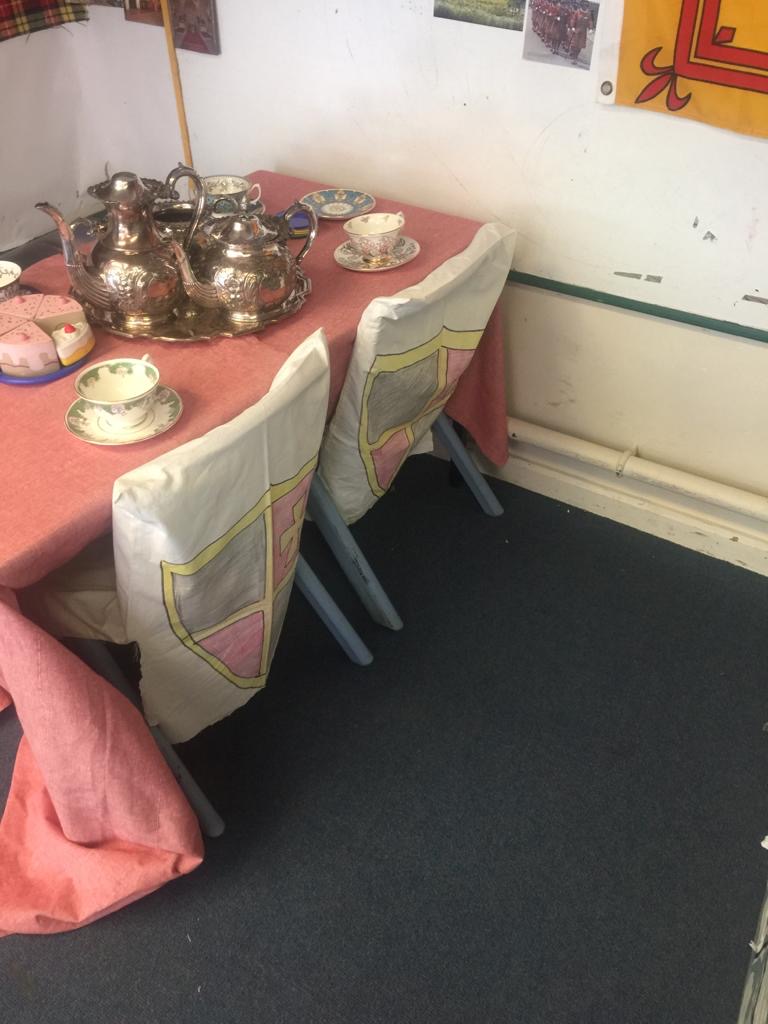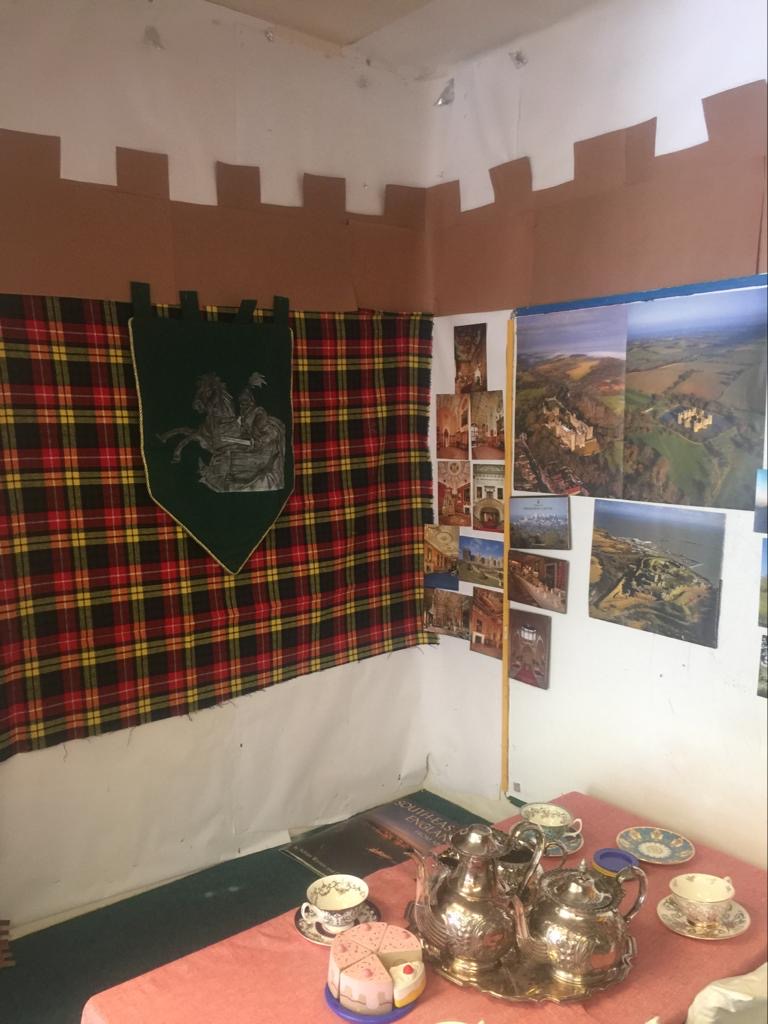 There was no better way of celebrating space than having our very own NASA Investigation Centre in the classroom!