Music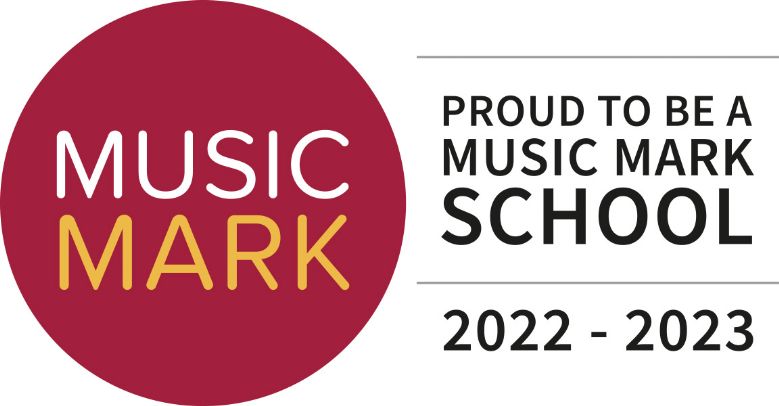 "A good school provides a rounded education for the whole person. And a good Catholic school, over and above this, should help all its students to become saints…."
Pope Benedict XVI, 2010
At Holy Family, Music is taught to all classes from Year 1 to Year 6 by a specialist teacher, Miss Hunter. We also benefit from a very talented music team of staff to support Miss Hunter's work. All of the team can play musical instruments and support music in assemblies, class worship, celebrations and whole-school events. Our music team currently comprises:
Mrs Evans
Miss Hodson
Mrs Scott
Mrs Cowgill
At Holy Family, our definition of progress in Music is the widening and deepening of essential knowledge, skills, understanding and learning behaviours. Pupils are able to develop essential motor and communication skills as well as performing and composing skills through singing and playing untuned percussion, glockenspiels, keyboards, recorders and ukuleles within our well-resourced music department. We design, organise and plan our music curriculum to link with English, maths, science, geography and history topics to ensure that children are not merely covering music content, but enriching learning across the curriculum. Listening activities help the pupils analyse music of different styles and periods of history whilst building up a comprehensive music vocabulary.
Music is an integral part of the curriculum at Holy Family and there is a commitment to ensuring the effective provision and delivery of a music curriculum that is accessible for all our learners. Music is a practical, creative subject, which enhances learning of all as it provides a unique way of communicating that can inspire and motivate learners. It gives the opportunity for personal expression and it can play an important part in the personal development and discovery for an individual. Music reflects our culture and society and so the teaching and learning of music enables learners to better understand the world they live in. As a school with a multicultural community music is an expression of this. We recognise the opportunities that music provides for children to learn together socially and we value each other's contributions. Our aim is to promote enthusiasm for and the enjoyment of, music in all its forms and also to develop musical skills and knowledge. By engaging learners in musical experiences, we can offer them the opportunities to develop skills, attitudes and attributes that can support learning in other areas of the curriculum as well as developing life skills such as listening skills, the ability to concentrate, creativity, self-confidence and a sensitivity towards others.
Throughout the year as a school community, we regularly celebrate the Catholic faith with hymns in class liturgies, assemblies and Mass services which bring us together through common values and celebrates our sense of belonging.
National Curriculum Aims:
The national curriculum for music aims to ensure that all pupils:
Perform, listen to, review and evaluate music across a range of historical periods, genres, styles and traditions, including the works of the great composers and musicians
Learn to sing and to use their voices, to create and compose music on their own and with others, have the opportunity to learn a musical instrument, use technology appropriately and have the opportunity to progress to the next level of musical excellence
Understand and explore how music is created, produced and communicated, including through the inter-related dimensions: pitch, duration, dynamics, tempo, timbre, texture, structure and appropriate musical notations.
We follow the guidelines of the National Curriculum focusing on the seven interrelated dimensions of music to create fun, engaging lessons with opportunities for learners to continually develop their knowledge and skills. Composition, improvisation and performance are woven into this framework throughout all year groups, creating a broad musical experience for all.
In Reception classes learners are encouraged to experiment with Music using their voices, instruments and through movement and dance.
Year 1 and 2 are introduced to rhythm, pulse and pitch through a variety of musical games and structured lessons based around each of these elements. They are encouraged to use their imaginations, aural stimulus, visual prompts, instrumental exploration and singing to enhance their understanding.
In Key Stage 2, learners take their knowledge of the musical elements further by learning about Structure, Texture, Timbre , Dynamics and Duration and begin to look at Composing and Notation in more depth.
We recognise that learners have a wide range of musical abilities and therefore we teach using different starting points as ways to access learning; ranging from games, the imagination, aural stimulus and visual prompts, to questioning, hands on instrumental exploration and singing.
Care is given in planning as to groupings and the support structure for the less able where tasks can be simplified. The more able are challenged with tasks of increasing difficulty where appropriate. We also use open ended tasks which can have a variety of responses encompassing whole class learning.
Opportunities are given for learners to share their music both within school, such as taking part in concerts and musical productions and in the wider community with children going to perform for the community at local events and further afield.
Every year group will also perform to the whole school and parents at least once a year.
We see music and dance as closely linked and seek to provide learners with opportunities to play for live dance performances whenever possible.
Learners are inspired by seeing and hearing other musicians and we seek to develop their musical experiences by embracing integrated Arts opportunities, inviting musicians into school from the wider community to play and perform for and with learners or taking them on visits to broaden their experiences.
Surrey Arts offers music tuition for piano & other instruments. They currently do some pupil lessons for piano within the school day.
Please contact them at - Email: surreyartsmusic@surreycc.gov.uk Tel: 01483 519303 if your child is interested in music lessons & to enquire if there is any availability.
You can also find out further information on what they offer at: www.surreycc.gov.uk/arts or ask at the school office for a leaflet.