Monday 4th May
Good morning Year 6!
I hope you had a great weekend. It's Monday morning and you have a new Home Learning sheet so take some time today to have a good look at it. There are lots of new activities for you to try in the fortnight ahead and I have emailed all the resources you will need. Don't forget to share your learning and if you learn a new skill, do let me know. There is a special Bank Holiday this week on Friday to commemorate the 75th Anniversary of VE Day. I have emailed a Power Point so that you can learn more about this special day. I have such amazing memories of our WW2 Day in the autumn term!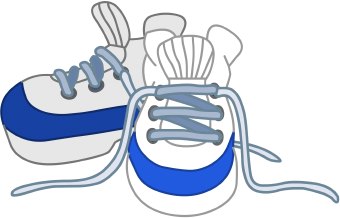 As it's Monday, I have a new challenge for you. First, click here to watch the Holy Family Staff completing their mile challenge click here. Now it's your turn! I would like you to complete a mile challenge of your own by running, skipping, scooting, hopping… however you like! You can do this as part of your daily exercise and if you cannot leave the house, you could complete the challenge indoors or in your garden. When your mile is done, take a photo and email it to the class email address, telling me what you did. You could even include this as part of your PE fitness challenge set by Mr Seuke this week!
Here are today's tasks
PE – Mr Seuke has set you a fitness challenge based on the work you were doing at school. You need to complete the fitness tests and record your progress. Remember to warm up properly first! I have emailed everything you need.
Joe Wicks click here or sporting/exercise activity of your choice. Don't forget the Mile Challenge!
Maths click here to complete lesson 1 on simplifying fractions, the activity and answered have been emailed.
Extra Challenge
Page 40 from the class textbook for you to complete. Select which section A, B or C to complete and you can mark your own work.
Spelling Shed - practise this week's spelling words AND Year 5/6 spelling lists
Write a sentence each word below, showing you know what it means. You will notice that they are synonyms and antonyms.
The spellings are below if you cannot access Spelling Shed.
| | | | | | |
| --- | --- | --- | --- | --- | --- |
| bellowed | screeched | hollered | guffawed | shrieked | yelled |
| muttered | whispered | murmured | breathed | sighed | uttered |
Geography - Look at Geography powerpoint/pdf for Lesson 1 which I have emailed. In this lesson we are looking at how and why borders change over many years. If you have access to a PC or a tablet, there is a practical task for you to complete. You might need to ask an adult to help you with this.
Or
If you cannot do this, read through the slides and make notes in your learning journal. If you have access to an atlas or any kind of Ordnance Survey map, take a look at them this week as one of your reading activities.
Monday is also music day. Have you completed the music task set by Mrs James yet? You need to write a parody song of your own, it would be great to hear them!
I hope you have productive and busy day!
Mrs Holt x