Monday 1st March
For resources detailed below, please see class one drive
Monday 1st March
Happy St David's Day, welcome to Monday and to the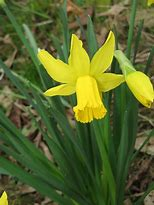 month of March! It really did seem like spring had sprung this weekend, I hope you were able to enjoy some the wonderful sunshine! When you are on your daily exercise this week, there is a little pack for you to collect from school to help you with this week's art task. I'm hoping to see you when you pop in, let me know if you are coming, it will be lovely to see you!
Here is today's timetable –
Early work – Please complete the spelling handwriting sheet as usual and stick it into your learning journal,then complete one of the 60 second reads, there are three to choose from on the one drive.
Maths – L.O. I can calculate volume by counting cubes. We will be continuing with our work on measures this week by looking at volume and capacity. Please complete the maths worksheets to complete and stick into your maths book. If you cannot print, you can work from the screen and write answers in maths books, with exception of the last question. There is a video here if you would like to watch it. There is also a volume puzzle here which you can try click here with a paper copy on the one drive.
In our English session, practise this week's spelling words. The weekly spellings this week can be both verbs and nouns and we will focus on this, recognising the difference and identifying how the word is being used in a given sentence. The spelling test will take place on Thursday this week instead of Friday. Please learn and write a sentence for each word.
| | | | | |
| --- | --- | --- | --- | --- |
| challenge | damage | broadcast | benefit | charge |
| function | influence | interest | object | protest |
In Geography this week we will be learning the points of a compass. You will be making your own compass rose so you will need some scissors and glue for this, and if possible, some thin card like a cereal box. You will be answering some direction questions, there is also a maze puzzle to complete and there are some compass games here. n the resources for today, there is also great poster for when you get outdoors, have a look!
Have a great day!
Mrs Holt x