Monday 1st February
Monday 1st February
For resources detailed here, please see class one drive
Good morning Year 6,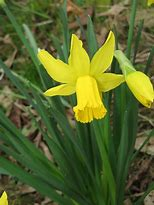 Welcome to another week of great learning and the first day of February! I hope you had a good weekend. I spotted snowdrops and daffodils on my walk yesterday; it's brilliant to see the first signs of spring!
Here's our timetable for today -
Early work – Please complete the spelling handwriting sheet as usual and stick it into your learning journal. Look up any words you do not understand in preparation for sentence writing later.
Then complete one of the quick reads.
Maths – L.O. I understand and can use percentages We will start with a quick recap of our knowledge. Then, please complete the worksheets, there is a video here if you would like to watch it. click here. If you finish these there are challenge worksheets for you to complete too.
English – Please practise this week's spelling words AND words from Year 5/6 spelling lists. I have put these spelling lists onto Spelling Shed.
Here are this week's words. Please make sure you know what every word means before you attempt to write your sentences!
| | | | | |
| --- | --- | --- | --- | --- |
| interrupt | intercept | intertwine | internal | interloper |
| interfere | interject | interim | intersperse | interest |
Then, if you have time, please complete the 'The Final Push' reading comprehension from your new learning pack. Year 6 Comprehension booklet.
Geography – This week we are going to continue look at the various elements of an Ordnance Survey map. This week we will learn how maps show height and then we will have a go at creating a contour model. For this lesson you will need the contour worksheet – we will do this together during the lesson and mark as we go. There is also an instructions sheet for your model making. You will also need some cardboard, glue, scissors and paint or pens. Finally, there is an Oak Academy lesson to watch if would like to learn more click here
It would be great if you could upload a picture of your contour model!
Have a great day!
Mrs Holt x