Inspiration from The Lord
INSPIRATION FROM THE LORD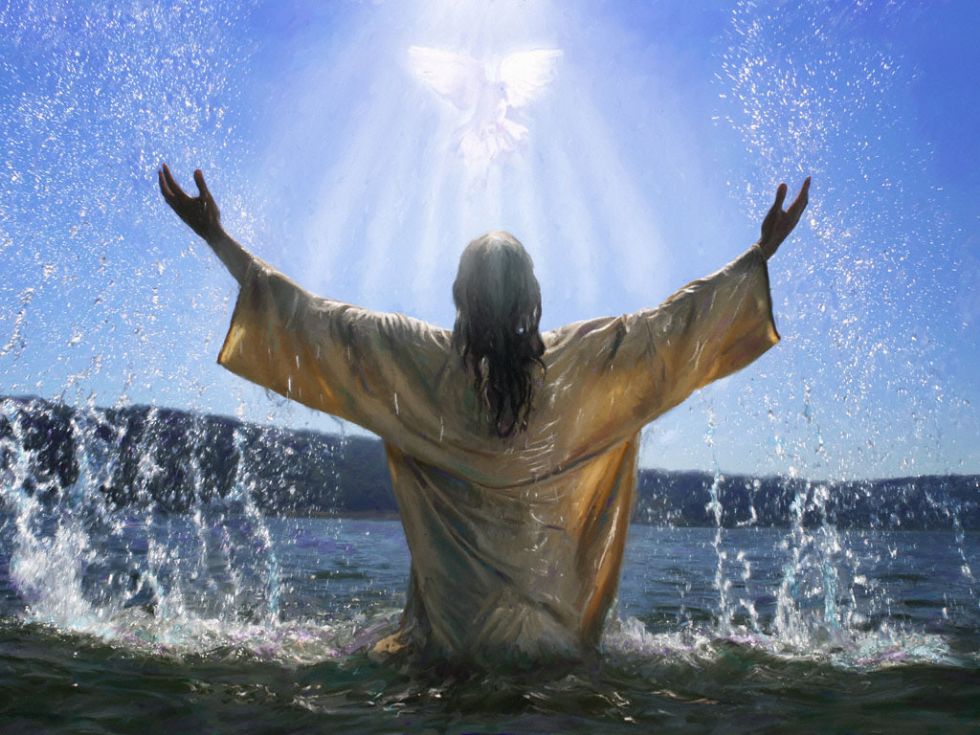 LOOK BELOW FOR SOME QUOTES FROM THE BIBLE TO HELP INSPIRE YOU DURING THIS ACADEMIC YEAR...
WEEK 1 – FIX THE JIGSAW
"Jesus is the central piece of life's jigsaw puzzle. If we fit Him into place at the centre of our lives, the rest of the puzzle, no matter how complicated, will begin to make sense"
1 John 5:12
WEEK 2 - REACH OUT
"Use what gifts you have to enrich the lives of others and you will soon find your own cup running over with joy."
Luke 6:38
WEEK 3 - ENHANCE YOUR SELF ESTEEM
"Don't say 'I'm not good enough'. If that's true, then you are God's first mistake...and God doesn't make mistakes. He doesn't love you because you are valuable - you are valuable because He loves you! Let that sink in.
John 3:16
WEEK 4 - SEIZE THE MOMENT
"Today there are opportunities all around you to make a difference to the lives of others...seize those opportunities!"
1 Thessalonians 5:11
WEEK 5 - DO UNTO OTHERS
"Once in a while we need to hear someone say 'I think you are wonderful.' Encourage someone with these words today."
Romans 12:10 Ephesians 4:32
WEEK 6 - LOOK OUT
"Whatever you are facing today. never for one minute think you can't cope. When you've run out of strength and can't fight on, God will send reinforcements...so start looking for them."
Psalm 16:8
WEEK 7 - BE STILL AND LISTEN
"The most important part of praying is being still long enough to listen to The Lord."
Psalm 17:6 2 Samuel 22:7
WEEK 8 - APPRECIATE EACH NEW DAY
"Every day is a gift from God; there are so many potential joys that lie ahead so rejoice and be glad."
Psalm 118:24
WEEK 9 - JESUS THE TRUE FRIEND
"We are never ever alone because in Jesus we will always have a true friend forever."
Proverbs 18:24 Psalm 119:90
WEEK 10 - SEE YOURSELF AS GOD SEES YOU
"It's easy to look at ourselves and feel worthless and hopeless. The good news is that your value is established by God's estimate, not yours. Get your opinion of yourself in line with God's!"
Psalm 40:5 Psalm 139:17
WEEK 11 - TRUST AND OBEY GOD
"Our task is not to work out exactly how all of life's pieces fit together and what they all mean, but to remain faithful and trust God as He knows the answers to all the mysteries."
Ephesians 1:9
WEEK 12 - ACCEPT THE CHALLENGE
"God is never at a loss to know what He's going to do in any given situation. He knows perfectly well what is best for us - our challenge is simply to trust Him"
Proverbs 3: 5-6
WEEK 13 - GOD'S RATIO 1:100
"For every one thing that goes wrong in our lives, we have more than a hundred blessings given to us by God."
Psalm 107:38 Psalm 146: 5-6
WEEK 14 - DON'T QUIT
"We're all fighting a battle of some kind but some are not winning. Winners have one thing in common: a strong faith in God and a refusal to quit."
1 Timothy 6:12 Joshua 23:10
WEEK 15 - KEEP YOUR FOCUS
"If you want to be miserable, focus on what others have and forget what God has given you. Contentment is not getting what you want; it is enjoying what you've got."
Hebrews 13:5
WEEK 16 - HAVE FAITH IN GOD
"Faith is a walk in the dark with your hand planted firmly in the hand of God whom you cannot see. You need to trust God even though He has not yet answered all your questions. Such faith will lead you to true peace of mind."
2 Corinthians 5:7
WEEK 17 - CHOOSE JESUS AS YOUR MENTOR
"Life is a schoolroom. In it we encounter tests and examinations. You can't have a course without tests, but if Jesus is your mentor, he will provide you with all the right answers in life."
Genesis 18:14 Jude 25
WEEK 18 - LET GOD HANDLE IT
"When you face something that you feel is impossible, leave it in the hands of the specialist. He won't necessarily handle it your way, but He will handle it. Anything and everything is possible for God."
Luke 1:37, 18:27
WEEK 19 - LET JESUS IN
"When Jesus comes into your life. He brings the calmness and love of Heaven."
Matthew 11:28 Psalm 29:11
WEEK 20 - WORK WITH FAITH
"Every day, begin your work in the trust and faith that God is present, at work in everything you do."
Proverbs 3:5-6
WEEK 21 - FEAR NOT
"The words 'Fear not' are used 365 times in the Bible. That means there's a 'Fear not' for every day of the year. Remember that every day."
Isaiah 41:10 2 Timothy 1:7
WEEK 22 - TRADE PLACES WITH GOD
"If you know a real difficult time is coming, talk to the Lord about it then trade with Him. Hand over your weakness and problems and receive his strength and wisdom in exchange".
James 1:5
WEEK 23- GOD, YOUR UNSEEN HELPER
"Who knows how many times each day the Lord quietly protects us, re-directs us or leads us on safer paths?"
Psalms 23:3
WEEK 24 - YOU ARE NEVER ALONE
"If you are struggling on your own to face the challenges, then you need to know you are not alone. The God of all comfort is always with you."
2 Corinthians 1:3
WEEK 25 - SEEK THE GOD OF PEACE
"True peace comes first by knowing the God of peace and then by being at peace with Him."
Romans 5:1
WEEK 26 - TAKE GOD'S STRENGTH
"Whatever the circumstances, whatever the price, whatever the sacrifice, God's strength will be your strength in your time of need."
Psalm 32:7 Jeremiah 16:19
WEEK 27 - SEE FAILURE AS SUCCESS
"It is easy to get discouraged over failure. Instead of seeing apparent failures as obstacles, see them as stepping stones to ultimate success."
Job 22:28 1 Peter 1:13
WEEK 28 - LEAVE IT TO GOD
"Are you dealing with a difficult situation today? Sit down here, ask God for guidance...then leave the outcome to Him."
Proverbs 4:11-12 John 16:13
WEEK 29 - GET READY
"If you feel that you have been under attack laterly, get ready; God is about to show you what the fight was all about."
Psalm 27:14