Girls' Football Friendly v Cardinal Newman
'Holy Ones' Light up a Grey Day!
A return visit to Cardinal Newman was always going to be a special occasion and it was clearly given very high status by the host school. One Year 5 girl approached her teacher at around 3.15pm and posed the question "Are the Holy Ones here yet?" Clearly the children at Cardinal Newman hold our school in high regard.
The weather was grisly, grey and grim so it was rather appropriate that we could bring a serene and heavenly light to the playing fields of Hersham. With elbow room at a premium on the touchline and the evening drawing swiftly in, we wasted no time in kicking off. Over on pitch 1 Mrs Rawlinson was tasked with taking on the Alex Ferguson managerial role for the first half whilst Mr Tindall refereed the game on pitch 2. This report will therefore literally be the classic 'Game of 2 halves'. Looking over to pitch 1 at kick off it was evident that she had taken to the role effortlessly; all the girls were in the correct positions and appeared primed to perform…more about that game in the second half.
On pitch 2 the (rather small) Year 4 & 5 girls, (looking resplendent in large shirts resembling dresses) were immediately under pressure from a highly talented Cardinal Newman team. The first half was like the siege of the Alamo with the red shirts camped in our half of the pitch and our girls defending like heroes to keep them out…all we needed was John Wayne with Davy Crockett hat to complete the scene. This was like a traditional training ground session of attack v defence and despite the brave efforts of Philippa (who made an amazing goal-line save after sweeping behind Alex in goal) and Alex who continually threw herself on the floor to block shots, the opening goal came and was swiftly followed by a second before half time. Despite the red shirts appearing to be everywhere, huge credit must go to our girls. They never gave in, they kept running and chasing and tackling…and they kept smiling! They even responded to my encouraging advice of 'You are allowed to go into the other half of the pitch with the ball if you want' by launching a late first half counter attack that took us over the half-way line and almost into the Cardinal Newman penalty box. Brogan was a key figure in this attack and in our team, leading by example with her non-stop energy and infectious enthusiasm. Supported by Caitlin, Isabelle, Saoirse, Ellie and Emilia, we competed strongly throughout. As the half-time whistle blew, the red faces and sharp breathing confirmed how hard the girls had worked in the first 20 minutes. After a quick team talk to galvanise the team for the second half, we swapped referees and I headed over to pitch 1 to see how Mrs Rawlinson's managerial skills were progressing.
The half-time score on pitch 1 was 1-1. With our goal having been scored by Sophie, it was clear that the manager had her tactics spot on. This game was a very evenly balanced contest between 2 good teams and it was anyone's guess as to who would win. The action pin balled from one end to the other, Cardinal Newman saw a shot rebound off the post but with only 7 minutes to go the home team broke the deadlock to move into a 2-1 lead. As the minutes ticked by and we continued to do most of the defending, things were looking as ominous as the dark clouds gathering over Hersham…then we broke clear after a quick throw in, Alicia carried the ball to the edge of the box, Zara flew in and took it off her toe and strode unchallenged to smash it into the centre of the goal. Superb…2-2!
By this time it was getting very dark and very chilly and the spectators on the touchlines were beginning to resemble silhouettes on the touchlines. It was time to call it a day and a very honourable draw had been secured. Most of the Cardinal Newman team were in my Year 5 class last year so it was a satisfying outcome overall…'the Holy Ones' had ensured everyone went home happy.
As a footnote to the games it is worth pointing out that at the end of another very strange week in the world of Premier League football, when both Mark Hughes at QPR and (amazingly) Roberto Di Matteo at Chelsea lost their jobs, Mrs Rawlinson performed better as an interim manager than Mr Abramovich's strange choice at Chelsea…Fact! Mrs Rawlinson, I think it's worth preparing a CV.
Thank you as always to our fantastic parents for driving the team through the horrific Weybridge traffic jams and for cheering us on throughout the games (especially on pitch 2 where all the action was in one half of the pitch). I'm putting that defeat down to 2 main reasons…
1. Cardinal Newman's Year 5 are an exceptionally talented bunch.
2. (the main reason) Our shirts were too big!
Look out for the new school kits coming very soon…just watch us go then!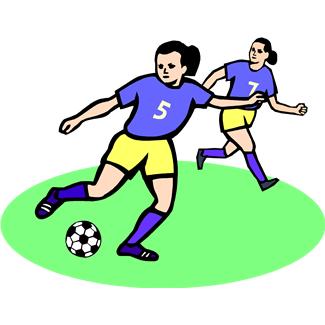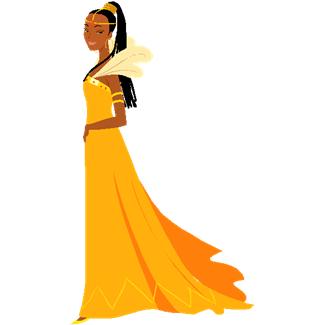 Holy Family break clear and launch a counter attack. A typical shirt length on pitch 2!