Daily Updates
Friday 5th March - INSET DAY
Good morning Year 6,
Welcome to Friday and what we are hoping is our last day of remote learning! Today is an inset day at school so there will be no Teams calls and I am not setting tasks here in the usual way. However, I have some suggestions here of activities you could do today if you would like to –
If you would like some work to do this morning, you could complete an arithmetic sheet and then choose one of the reading comprehensions from the blue booklet that we haven't completed yet.
Then you have some organising to do before next week -
Books - Please make sure that your books have any completed work marked (if you had answers) trimmed and stuck in if you can.
Art - Do you have any pieces that need finishing or mounting to go into your sketchbook? If you have collected your canvas, have you finished your portrait to bring in next week?
Written work - Is this week's non-chronological report finished? If not, you might need to spend some time doing this.
Learning Packs - There are a lot of worksheets and booklets in your Learning Pack, some of which you haven't used. For now, just collect everything together and next week you will be able to bring your paperwork back to school.
Bibles, Whiteboard, Books and Stationery- Please make sure you have these things ready to bring back next week as you will need them in class.
Other work - I know that some of you have been working on projects other than those set in our daily timetable. Of course it will also be lovely to see some of the other things you have been doing!
Super Stars! - As you sort all your books an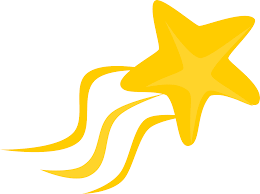 d papers, remind yourself how brilliant you have been in the last few weeks. You should all be really proud of yourselves – it's time for that great big pat on the back!
Have a great weekend!
Mrs Holt x