Archived News
Academic Year 2014 - 2015
Monday 13th April 2015
May I wish you all a very warm welcome back to school for what we hope will be a sparkling, sunny Summer term. I hope everyone enjoyed a relaxing, peaceful Easter break and the batteries have been recharged in preparation for a term of hard work. We have certainly got lots of exciting things on the agenda for the children with plenty of opportunities in the classroom, sports field and on the stage as well as some fabulous trips and experiences lined up.
We have started the term without our full complement of wonderful staff. Mrs O'Neil is now at home recuperating after her surgery and sends her love and best wishes to all. As always, she is eager to return to work but is under strict instructions from myself to follow the strict instructions laid down by her doctor. Mr Seuke is away this week following the birth of a baby daughter (Maddeline Eve) over the Easter break. He will be in school to take his clubs on Thursday and Friday and will return, as normal, on Monday 20th April for Cross Country Club at 8.20am. Mrs Austin remains on maternity leave and will not be back until the Autumn term.
With such a very busy programme of events planned for this term, may I take this opportunity to urge you all to keep a close eye on the school website, email contact, newsletters and the large playground monitor so you don't miss any key information. Wishing everyone a fabulous term ahead - let's make this one the best term ever!
Wednesday 18th February 2015
The half term holiday gives me a moment or two to catch breath and catch up with a few jobs that have been sitting on my desk for a little while. From my office I can hear the 'Energy Kidz' Club being very energetic..sounds fun in there. Anyway, I have updated most of my fun sections with some new quotes and questions to ponder in case you need to exercise the old grey matter. I have also just completed my termly report to governors in preparation for the forthcoming full governing body meeting on March 4th and, despite the many challenges we have faced since Christmas, it has been a very productive and successful Spring term so far. I have observed some wonderful lessons and brilliant work in all year groups, we have been incredibly successful in athletics again and our children have yet again distinguished themselves with impeccable behaviour on trips to Hooke Court, The Roald Dahl Museum and Notre Dame School. Amazingly, we are half way through the school year already but have so many more exciting things to look forward to before July - as always, the staff are working tirelessy to ensure Holy Family children get the best learning opportunities and experiences possible.
Just a quick note about school uniform - please keep your eyes peeled after half term for further details about our proposed new supplier. We are STILL two parents short on the Parent Steering Group which means the views of Year 2 and Year 4 parents are not definitively represented during our half termly meetings...if you are interested in joining (at worst you get a free brew and biscuit) please let the school office know.
Finally for now, my sincere thanks to the tireless members of the PA who continue to do so much to raise funds for our school and to all parents, grandparents and friends who support the social events organised by the committee. I am not exaggerating when I say the money raised by the PA is an invaluable revenue stream to help us continue to make Holy Family a better place for the children. With school budgets so incredibly tight, the PA funds have allowed us in the last year to complete The Space, install lockers for children in KS2 and purchase new equipment for the classrooms. Following the success of the Christmas Bazaar and the Sinatra Night (MASSIVE thanks to Paul Holgate and Salvatore Verardi for their generosity) I am now hoping to complete the library refurbishment and host a special Lenten theatre day for the whole school community...more details after half term.
Wednesday 7th January 2015
Last term was an exceptionally busy term but I'm still quite surprised to see my last post on here was 3 months ago...I must make sure I don't leave it as long between notes this term!
I must start by wishing you all a very Happy New Year and thank everyone for your kind words, cards and gifts at Christmas time. They are all greatly appreciated and served to cheer me up when the dreaded virus that had swept along the corridor during December eventually struck me over the holiday period. It is good to be back and see the children happily settled back into their routine in class...we are looking forward to a term of hard work, fun and lots of learning...with some special events thrown in for good measure of course.
'The Space' has proved to be a tremendous success this year. Teachers have been incredibly creative and inspirational in the way they have utilised this amazing resource and I have been privileged to watch some fantastic lessons in there. The children have responded in excatly the way we hoped and have produced some excellent work inspired by their time spent in The Space. I am certain that things will progress even further this term. Our creative cross curricular approach to teaching & learning is now really reaping benefits across the school and we are delighted in particular with the positive impact this has made on writing outcomes over the last 18 months. We are now re-focusing a little on reading this term so would appreciate any support parents can give at home in reinforcing the importance of a love of reading.
Wednesday 1st October 2014
Last week I had the enormous privilege of spending 4 days in Rome along with over 30 headteacher colleagues from the Diocese of Arundel & Brighton. The pilgrimage was incredibly enlightening, spiritually uplifting and very powerful...it is the best professional development programme I have done since becoming Head teacher at Holy Family. The highlight of the week was the Papal audience in St Peter's Square on Wednesday morning when I got close enough to Pope Francis to reach out and touch him...although I didn't as I was actually taking a photograph of him to show the children and staff. Thankfully I managed to get a beautiful snap of The Pope waving and smiling and was also within range as he blessed everyone. We also got to celebrate Mass in the Lithuanian Chapel in the crypt at St Peter's Basilica. This is alongside the tomb of St Peter and it was a beautiful experience. Other highlights of the trip included a visit to Santa Maria Maggiore Church, the Calixtus Catacombs on the Appian Way and a beautiful prayer service in the chapel at the Venerable Englsih College. Highly educational experiences included a reception with the British Ambassador to The Holy See and a visit to the Vatican Radio Station where we enjoyed a highly fascinating talk about the papacy, Vatican City, The Holy See and the role of the Catholic Church in the world. I feel very grateful to have experienced this trip and it has really helped me in my quest to make our school even more amazing for the children. I would like to thank the Governing Body, the staff, children and parents for their unfailing support and backing.
Monday 8th September 2014
Welcome back everyone. It is wonderful to see so many smiling faces around the school and fabulous to hear so many children say they are thrilled to be back at school. As always, the sun appears to have returned with blissfully ironic timing which means that all those friends and people in my family who took my advice of 'holidaying in the UK in early September because the weather will be great' will be absolutely delighted with me. It's the best travel advice currently available :-)
The teaching staff have hit the ground running as befits such a talented group and there is a very positive working atmosphere across the school...I'm sure we are all set for another very successful year. At the present time we are still tidying up a few loose ends of the vast amount of work that has been undertaken over the holiday but all the key elements are up and running, including the new wireless connectivity. It's over now to the staff and children to utilise all their ability in producing some sparkling work. Please try to join us for the 'Tea with the Teacher' sessions at 2.15pm this week and keep a close eye on the school website for key dates and information.
Finally, as you will be aware by now, we have been shortlisted in the final 4 for a funding grant from the Lloyds Bank Community Fund. This means we could be awarded up to £3000 to spend on The Space project if we get the largest number of votes. Please encourage all your family, friends, work colleagues and social networking contacts to cast a vote in our favour. Many thanks.
Monday 26th May 2014
Well, first of all, apologies for the rather long delay between posts on this page which has in large been due to the Easter break followed by Year 6 SAT's, selection of summer sports teams and a whole host of other pressing matters. So here I am on a wet and miserable Bank Holiday Monday finding some time at long last. The whole school is empty and quiet...apart from the ICT Suite where the workmen are buzzing around currently plastering the walls as the transformation to 'The Space' continues at speed. The hall is full of whizzy, cutting-edge technology and it all looks very exciting. It will all become crystal clear after the holiday!
Looking back on the half term it has been incredibly busy and action packed. The first part of the summer term has become infamous as 'SAT's time' for Year 2 and Year 6 and both classes worked very hard to complete all the tasks asked of them. Particular praise must go to the children in Year 6 who faced a tough week of tests, particularly for those who also tackled the level 6 papers in the afternoons. Those tests are now all done and the children can concentrate on a final half term of hard work in preparation for secondary school.
On Thursday, 20 children from Year 5&6 had the privilege of joining myself, Mrs Holt, Mr Stanley and Mr Palser at the BMW PGA Golf at Wentworth. Despite the changeable weather, we had a fabulous day and the children were able to get up close to the stars of European golf, including autographs and a chat with Sergio Garcia, Luke Donald, Martin Kaymer and world number 2 Henrik Stenson. We were also able to watch eventual champion Rory McIlroy begin his tournament with a perfect drive off the first tee around 1.30pm. The children behaved impeccably as always and it was a pleasure to spend such a special day with them. My thanks go to Sarah, my contact at the Golf Foundation for providing the children with this amazing opportunity free of charge, and to the adults for their fantastic work throughout the day, keeping the children together amongst the crowds. I've already got our name down for next year so hopefully Sarah will once again get tickets organised for us!
Immediately after half term I will be joining Year 6 on their residential trip to the Isle of Wight. Last year we had a fabulous time and were blessed with beautiful sunny weather...looking out of the window I'm glad we weren't going today! Whatever the weather next week, I'm sure the children will enjoy a trip that will provide them with lifelong memories. As with last year I will be on hand to record the action in words in my blog which will appear and be updated each day on the Year 6 page.
Finally (for now), please make sure you have our Feast Day celebrations pencilled into your diary for the end of June. We have plenty of fun things going on and would love to see as many parents, grandparents and friends as possible join us as we celebrate all that makes our school community special.
Tuesday 1st April 2014 (2.15pm)
Today we have been joined in school by two Diocesan Inspectors, Mrs Ann Oddy and Mrs Angela Ireland. It has been a pleasure to welcome them to our school and share some of our work with them. We hope they are having a lovely, enjoyable day here at Holy Family.
Sitting here in the staffroom with the door to the prayer garden open and the sun beaming down suggests that summer has arrived...and no, this is not an 'April Fools' comment! It really is beautiful weather today and it seems that once again the Lord is smiling on our school. With our Section 48 Inspection currently in process, the sunny day has served to further highlight our beautiful learning environment. Year 2&5 children have enjoyed doing their reading partner work in the prayer graden this afternoon and it looks simply stunning out there. The prayer canvases, Easter gardens and the trees in blossom are sensational and they really help to make our prayer garden a truly special place. Let's hope the sun stays with us for a while and definitely makes a permanent appearance during the forthcoming Easter holiday.
May I thank all parents for your support this week, particularly with the completion of the questionnaires- these were handed over to the two inspectors this morning to analyse. May I also specifically thank Mrs McKay, Mrs Quinnell, Mr Reardon, Ms Norris and Mrs Lightfoot for giving up their precious time to attend an interview giving parental views with the inspectors this morning. All parents will be notified of the inspection outcome once we know ourselves and the official report is ready for viewing.
May I also thank all those parents and grandparents who took part in creating the amazing Easter gardens that currently decorate our school environment so spectacularly. They really are fabulous and I will know now where to go if I need any landscape gardening done...some of you should be exhibiting at the Hampton Court Flower Show! School will be open on Wednesday and Thursday from 2.45pm onwards for all family members to come in and view this masterpieces of horticultural brilliance...and also to cast your votes for your favourite 1, 2, 3. Prizes will be given to our winners once all the votes are counted.
More news coming soon..time to see if our special visitors need any further assistance :-)
Monday 10th February 2014
Today we all enjoyed an extremely exciting, energetic morning as we took part in a 'Sport for Schools' event in the school hall. We were very lucky to be joined by GB Triple Jumper Kola Adedoyin who led the fitness circuit and also gave us a demonstration of his amazing jumping talent. Kola's current PB is 16.50m which is longer than our hall so he showed us how far he can travel in the standing triple jump. He also bounded across the 15 metre hall in 5 steps...incredible! Kola spoke to the children about his career, his aspirations for the future, his training routines and diet as well as answering some very though-provoking and interesting questions. Some children were even lucky enough to get to jump with Kola...and impress him hugely! Kola said we have some of the most talented jumpers he has seen in primary schools for a long time...high praise indeed! A special mention here must go to Declan (who came close to Kola's own Under 11 PB in the standing long jump), Ella (for a tremendous standing long jump) and to Natasha for a standing triple jump that had Kola raising his eyebrows.
I felt very proud to hear both Kola and Paul (the organiser) say that this is a lovely school and that we have very sporty children. We have now 'adopted' Kola as our favourite athlete and will be watching his progress very closely as he aims to make the England team for the Commonwealth Games in Glasgow this summer and of course the GB team for the Rio Olympics in 2016.
A massive thank you to the tremendous 'Parent Force' team who spent all day yesterday clearing out, cleaning and decorating the corridors, toilets, front entrance and prayer garden. Indoors it was an amazing team effort with people dusting, hoovering, filling cracks in walls, sanding down, cutting in and rollering to transform the walls - the school now looks brighter and more welcoming - thank you. Outdoors, we had two parents jet-washing all day and they have transformed the prayer garden and front steps/walls of the school - thank you very much. I will be 'naming & faming' these parents very soon as it was a titanic effort on a Sunday! If anyone else wishes to pitch in and support 'The big decorate', please come along on Monday 17th February for the next installment!
Please remember that this Friday is a Mufti day as we will be enjoying a day of celebration following our recent Ofsted. There are lots of fun events planned throughout the day as well as a special sit down lunch for the whole school with the staff helping to serve the lunch. It should be a fantastic way to end the half term and celebrate achievements after putting in so much hard work.
Can I take this opportunity to remind you all that Monday 24th February is an Inservice Day and school will therefore be closed. The teaching staff will be joining with St Charles Borromeo to work together on our RE Curriculum delivery. This day has been planned since September but now takes on slightly more added importance as both schools are receiving Section 48 Inspections before Easter. Children return to school on Tuesday 25th February...
...On Tuesday 25th February, the cross country team will be taking part in the Salesian Cross Country Competition at Highfield Road, Chertsey. Following the torrential rain of recent months and the subsequent flooding, there is a possibility this event may be postponed. We will ensure we contact parents as soon as possible if this postponement occurs. If the event does go ahead, all parents are welcome to come along and cheer the team on...travelling by canoe, wearing wetsuit and wellies strongly advised :-)
Monday 20th January 2014
Last Friday we met with a group of parent volunteers to set out some dates for the forthcoming 'parent force' re-decoration project. Mr Gorman will be opening the school at 7.30am on Sunday 9th February and Monday 17th February to begin the painting. We will start in the corridor outside Year 6 and work all the way along, rollering and brushing as we go. The building will certainly benefit from a little TLC and I'm sure this will give a great boost initially. If you are able to hep at any time on either date, please contact Mrs Austin or sign on the sheets that will appear on the playground board. Also during the half term break, Mr Mattina will begin transforming the prayer garden with a general clean and tidying up - if you have 'green fingers' or would simply like to lend a hand, again please let us know. Once the weather brightens up and becomes a little more reliable (and a little warmer), we will turn our attention to the outside priojects including the fences and the bike shed - hopefully by the summer holidays, the school environment will be looking bright, cheerful and more appealing to the eye.
Monday 6th January 2014
Welcome back to school everyone and a Happy New Year to all of you. I hope everyone enjoyed a relaxing, peaceful Christmas holiday and you all managed to stay dry despite the dreadful flooding in the surrounding area. I would also like to take this opportunity to thank you all for your very generous and thoughtful cards and gifts - it is very kind, always very humbling and greatly appreciated. The staff room table is currently weighed down with tasty treats and there are lots of sparkling eyes every break time. Thank you!After a very challenging term the staff enjoyed a wonderful end of term night out in December with the true Holy Family spirit in evidence throughout...together with another spirit or two along the way :) It was a very well earned and well deserved celebration.
The Spring term promises to be very exciting with lots of wonderful things planned in school. Hopefully the weather will cheer up very soon and we won't br forced into huddling inside to keep out of the rain. Please keep an eye on the school website for details of upcoming events, starting with the E-Safety workshop for parents this Thursday at 6.30pm. Please do try to join us for this very important session on how to keep children safe on the internet - I look forward to seeing you all then.
Monday 16th December 2013
Any KS1 parents reading this prior to the KS1 Nativity on Tuesday 17th, please be informed that you are in for a treat. Make sure you pack your dancing shoes and give yourself plenty of room to boogie...it's a rousing show that will have you dancing in the aisles. If you happen to be reading it for the first time after the 17th...you know what I mean :)
As we begin the last week of the Autumn term, I am left to reflect on what has been yet another action-packed few months in school. The last half term has been particularly challenging and whilst I end December with a few more grey hairs, I am extremely proud of all that we have achieved as a school this term. Holy Family remains a place of laughter, unity and commitment to excellence - it is a joy to come to work here each day. This morning Mrs Evans and I accompanied the choir to St Augustine's Care Home where the children brought bundles of festive cheer and joy to the grateful residents. It is a privilege to visit the care home to support the Sisters and other wonderful people there and the work they do in caring for the elderly and infirm. It is always humbling to feel the genuine warmth and love afforded to us and as always, our children behaved beautifully, sang serenely and were a real credit to you all. You will be pleased to hear that I was a silent observer during the carols however my impromptu boogying in the corridor did inspire one or two of them to get up for a dance during the closing rendition of 'Winter Wonderland'...marvellous...and yes, they were probably better movers than I! Interestingly, on the way home, feeling full of Christmas cheer, I didn't think I could be any more amused...and then I heard a cracking comment from one of the girls in the line behind me. In the middle of a buzzy football conversation she uttered 'I support Chelsea...and Arsenal' That's the spirit I thought...keep the old eggs out of the one basket. It should make for an interesting conundrum next Monday night at the Emirates :)
A reminder to all parents that we will celebrate Advent Mass in the church at 9.30am on Wednesday 18th December. Please join us for our final Mass of the year if you are free. Finally, please continue to visit the Head teacher page as I continue to do my utmost to keep it regularly updated. Next post will be on the last day of term. Merry Christmas to all.
Thursday 12th December 2013
Wow, a lot has happened since my last post on this page! December started with a 'bang' as we received a call from Ofsted on the first Monday. On behalf of all the staff, I would like to say thank you for all your kind words of support and encouragement throughout the inspection. I would also like to thank all those parents who completed 'Parent View' online questionnaires - your views were considered carefully by the inspection team. The final Ofsted report should be available for parents to read before the end of term.
On Thursday 19th December, we would like to extend an open invitation to all parents to join us in the hall for mulled wine & mince pies as a thank you for all your support with our school activities and events this term. This event will run between 2.30 - 4.00pm. If you fancy partaking in a little bit of festive cheer, please come along.
The Christmas edition of the monthly newsletter will be published on Friday 20th December. Please check this letter, and any supplementary information, for key dates and events happening next term.
Monday 18th November 2013
I would like to start by saying a very warm, heartfelt thank you to all parents who have sent in messages of condolence and words of support for Mrs Willgoose after the devastating news about baby Hannah that broke last week. I know Mrs Willgoose feels strengthened by all your prayers and thoughts and these will be a source of great comfort for both her and her husband Jamie in the difficult weeks and months ahead. May I also thank those parents who were able to join us at very short notice for the prayer service in the church last Wednesday - this was a beautiful service and the candles presented by the children, offering all their love and prayers, continue to burn on the altar. We will be holding another prayer service for the whole school community in the near future and will keep you fully informed of the date and time once arranged. Mr & Mrs Willgoose have set up a 'Just Giving' page for the SANDS Charity in Hannah's memory - if you wish to visit this poge to offer support, please go to JustGiving/hannahwillgoose. Plans continue within school for an appropriate memorial for baby Hannah and as always, we will keep you fully informed via letters and emails. In the meantime, may I please ask you all to keep Mr & Mrs Willgoose in your prayers.
Monday 28th October 2013
Happy Half term holiday to everyone. It has certainly been a busy start to the year with lots of exciting activities and hard work going on all around school - I'm sure all the staff and children were ready for a well-earned rest. Fortunately this morning's storm has left the school untouched and the football goals are still in one piece...well, actually, one of them is in 3 pieces but it's been like that for a while now - we will be ordering some new goals very soon...and they may even come with nets! Thank you to all parents who attended parent evenings last week and kindly completed a questionnaire. I have now analysed your comments / feedback and we will be addressing some of the issues raised in the near future. I will be writing to all parents with an update after the holiday.
The October newsletter features some key dates for upcoming events and I would like to take this opportunity to draw your attention to a couple in particular. Firstly, Year 3 (not Year 2 as published in the newsletter) will lead the whole school assembly on Friday 8th November and all Year 3 parents are very welcome to join us in celebration. Aplogies for the error. Secondly, we are holding an exciting 'Read to be a Writer' workshop for Kids & Dads on Monday 11th November at 6.30pm. This follows on from our very successful 'Lads & Dads' writing workshops held last year. Please join us for an evening of fun, designed to inspire and enthuse our children in reading & writing stories.
We will be celebrating a whole school Harvest Mass on Wednesday 20th November at 9.30am in the church. All parents are most welcome to join us as we offer support to those less fortunate in our parish community.
One final piece of information/request...as noted by some parents in the questionnaire responses, the school building is looking a little worse for wear in certain areas. It is something we are acutely aware of and indeed I often start my prospective parent tours with the line "We are not the most beautiful building but we have the most beautiful people within it". Over the next few months we would like to do a little redecoration/renovation to the fabric of the school and are looking to put together a 'Holy Family Workforce Team' to bring about a transformation to our tired areas. Mr Gorman will co-ordinate the project and we hope to do painting, general tidying, straightening fences, clearing areas (including the scooter shed) etc. On Thursday's parent evening I managed to recruit 8 very willing volunteers to join the team but we would like more if possible. At present there are no dates set for when the work will begin but it is likely to be on a Saturday or during the early part of a holiday. In true Holy Family tradition, we would like the days to be a social gathering as well as 'work' so there will be food/drink on offer throughout & at the end of the day. If you are happy to pick up a brush, rake, broom or anything else to lend a hand, please let Mrs Skinner or Mrs Austin know. THANK YOU!!!
On behalf of all the staff, may I thank all parents and family members for your continued support of all we do at Holy Family. It is truly appreciated and this strong bond between home and school is the bedrock of everything we do to provide the best learning experiences and opportunities for the children. God Bless you all.
Friday 27th September 2013
The September newsletter is out today containing all the latest news, dates and key information for the coming month!
Thank you to all parents who have completed the Parent View questions (link on school information) as this will allow external inspectors a 'feel' for your opinions of the school. When the time comes for them to visit the school, it will give them a good starting point as they gather evidence to make a judgement on our school. If you would like to offer your support, please click on the Parent View link on the school information page of the website. :) :)
Next week we are celebrating 'Grandparents Week' with our special reading events and Thursday morning celebration Assembly. Judging by the number of forms in the school office, it appears that once again we are going to enjoy a fantastic turn out of grandparents. This is fabulous news and once again highlights the incredible strength of our school community. Keep your eyes open for the 'Grandparents Week' tab that will appear under the 'News & Events' page on the website next week.
It is amazing to think that the month of September has almost passed. The recent spell of warm weather has lifted the spirits after the cold, grey start to the term and long may this last. I would like to thank all the staff at the school for their hard work, dedication and constant good humour this month. They are a truly special group of people to work alongside. My praise also goes to the children for settling down quickly in their new classroom environments and beginning their quest to reach their personal targets and goals this year. The new creative topic-led teaching has been enthusiastically welcomed by the children and the classrooms are looking bright, exciting and interactive.
A couple of quick reminders...Girls House Football takes place next Friday 4th October at 2.15pm - all supporters are very welcome to cheer on the teams! Also, if anyone would like to join the 'Parent Steering Group' please contact me next week.
Thursday 19th September - WELCOME BACK EVERYONE!
Well, here we are again at the beginning of another exciting academic year. After two weeks back in school that started in blazing sunshine and now sees my wearing a jumper and rubbing my hands to keep warm, my overwhelming thought to ponder is...'What happened to Autumn?' Apparently the forecasters are predicting warmer weather this weekend so maybe the winter is not quite here yet. It is wonderful to see everyone looking so well after the summer break and I hope we are all eager to once again reach for the stars this year. Speaking of stars, we have a brand new 'Stars Suite' in school which is a very special room for children to work in. A big thank you to Mrs Cunnane and Mrs King for all their hard work in transforming this space over the holidays :)
More exciting news came our way this week when we received notification that Holy Family have been awarded 'Gold Kitemark Status' for school sport. This recognises our school as providing the highest quality PE & Sports opportunities for our children and recognises the high levels of participation in sport by children of all year groups. Gold awards are not given out easily and everyone should feel exceptionally proud of this wonderful achievement - a fabulous start to our sporting year!
Thank you to all parents who attended the 'Tea with the Teacher' meetings last week. We hope these proved to be informative and helpful events (I am still awaiting some 'volunteers' to join the Parent Steering Group' who will meet with myself half-termly for a cup of tea and chat about school matters...please contact me if you are interested)
Finally for today just a reminder that we will be celebrating Mass for the whole school on Wednesday 25th September at 9.30am in the church. Please join us as we ask for God's blessing on our school this year.
Thank you for your continued support in all that we do here at the school.
Thursday 25th July - THANK YOU!!!!!!!!
I would like to say a very heartfelt thank you to all parents for your cards, gifts and kind comments yesterday. They are truly appreciated and your words mean a huge amount to me - it is very humbling and once again reinforces why I love Holy Family so much. It is a pivilege to lead this school. I will be prowling the playground in September to thank you all personally! Have a wonderful summer break.
Mr Tindall
Wednesday 24th July 2013 - End of the school year!
Wow...this half term has been incredibly busy, incredibly exciting and ultimately incredibly rewarding. My thanks go to the superb staff team here at Holy Family, to our wonderful, hard working and very talented children, and also to all parents for your constant support, encouragement and good wishes. We hope you have enjoyed the many fantastic events and occasions we have celebrate together this half term.
I would like to wish all our Year 6 leavers and their families the very best of luck for the future. You are wonderful ambassadors for our school and the perfect embodiment of Holy Family children - it has been a privilege to work with you all this year and watch you blossom in your academic work, your sport, your creative arts and of course, most importantly, your relationships. You are wonderful young people and I am certain you will go on to be very successful in your lives.
We also have 4 other wonderful children who are sadly leaving us at the end of term to embark on new challenges in new schools. Ethan & Samuel Clark (Yr 5 & Yr 2) are moving to a school in Ascot and we wish them every success and happiness - we will miss them both next year! Elena Hogan (Reception) and her family are re-locating to Sussex whilst Daniel Orta (Reception) and his family are moving to Switzerland to begin a new challenge. Both children have enjoyed a great first year at the school and we will miss them both.
To all who will return to Holy Family in September, I wish you all a very happy, relaxing summer break. Thank you so much for making my first year as headteacher so enjoyable and for your constant support...we are definitely the best supported school in the area...probably in the UK...actually, the best supported school anywhere! Thank you! :) Please check the newsletters and other parts of the website for updates for September.
Friday 23rd May - Latest Newsletter published today!
Summer Half Term is here!
It is hard to believe that we have the reached half term already - this term has flown by...which means we must all be enjoying ourselves! My thanks as always go to the fabulous team of staff at Holy Family for their continued hard work, commitment, dedication and constant good humour which makes the school 'One happy Holy Family'. I also want to say a very 'BIG WELL DONE' to all the children for their brilliant work, lovely behaviour and constant smiles this term - you make everything worthwhile. My thanks also to all parents for your continued support and encouragement - the unity in our family is what makes our school so special.
Design opportunity for all children!
We are planning to re-design our school headed paper and want the children to provide the ideas. In assembly today we spoke about what they could include and now we hand it over to their imagination, creativity & artistic talents. The school badge needs to be a prominent feature of the new design and we also want to see ideas that show everyone what life at Holy Family is all about. Children may submit a whole header design or an individual drawing/picture/idea that could be used as part of a mosaic of ideas. Artistic Ex-Holy Family students from Salesian School will be coming in during the first week of July to work with us on creating the final designs. Over to you children...
Finally - May I take this opportunity to wish everyone a very happy, safe and hopefully sunny half term break.
May 2013
May is the month of Mary, Our Blessed Lady. As Catholics, we enjoy a special devotion to Our Lady and throughout this month we are holding special prayer reflections every Tuesday and Friday at 8.30am. The reflections offer a short period of calm and quiet where we can think about all the blessings we enjoy as well as strengthening our special bond with the mother of Jesus. All children, parents and grandparents are most welcome to join us.
Lads & Dads Writing Workshop Part Two coming soon! - Following the success of the evening held in March, we will be gathering once again in the hall at 6.30pm on Monday 20th May for the next installment in our quest for brilliant writing. We are hoping for yet another bumper turn out so come on Dads...get those creative brains ready!
Next week children in Year 6 will join every other Year 6 child in the country as they sit national tests in reading, spelling, punctuation & grammar and maths. The children, inspired by Mrs Holt, have worked exceptionally hard all year and deserve real success next week. We all wish them well...go for it Year 6! :)
Following our announcement that Mr Mulryan is to retire in the summer, we have already received several expressions of interest with regards to the caretaker's post. This is very pleasing for the school and we thank those who have made contact. We will begin the process of formally appointing a new caretaker very soon.
We continue to explore the possibility of installing a 4-D Immersive learning suite in the school. Last week a site survey was taken by the 4-D company and we are currently awaiting the plans and price projections for the project. We are working hard in the background to secure a potential partner or sponsor for this project and will keep you updated on any progress. The pop-up version of the suite will hopefully be on show in the school hall before the end of June so all parents can view the potential learning opportunities and benefits. Watch this space!
School Development Plan (2013 - 2014) Meetings - We are currently beginning the process of prioritising our main focus areas for development for the forthcoming academic year. A vitally important part of this process is to gather parental views, ideas and suggestions for how the school can be improved for all. We are holding 2 informal meetings (with tea & cake provided!) on Thursday 23rd May at 2.15pm & Friday 24th May at 9.00am in the hall. All are welcome to join us for a chat and a brew :)
March 2013
Headteacher's page updated!
Look on the gallery page for some fantastic photos of our Book Character' Day - the children (and staff) looked amazing! It's not everyday you get to lead an assembly featuring such diverse characters as Darth Vader, Little Red Riding Hood, Where's Wally and an Oompah Lumpah!
Thank you to all the boys and fathers who attended the 'Lads & Dads' fun writing workshop on Monday evening. It was fabulous to see the hall (and dark corridors) packed with over 100 of you - superb! Our follow up tasks of writing the 'story inspired by 18 random dice-generated words' and 'What's behind that door next to the Head's office?' are underway! We will post our masterpieces of joint writing as soon as they are finished.
Thank you also to all parents and children who attended the art exhibition last night. It was yet another fantastic turn out...I hope you all enjoyed it.
Finally, I had a lovely afternoon at the theatre yesterday with Year 6 where we saw a production of 'Goodnight Mr Tom'. Year 6 looked fabulous dressed up as evacuees and Mrs Holt's hairdo was sensational :) ...the play was pretty good too!
February 2013
Please look on the sports page for the latest updated list of sports fixtures for this term.
Parent evening booking sheets will be available on the playground on Wednesday 6th Feb at 3pm. Please sign up for an appointment with your child's class teacher
Our new school football kits have arrived - please look on the sports pictures page for an exclusive picture of how smart we look!
Children in Year 2, 4 & 5 enjoyed a free 'Zumbatomic' workshop with Emily O'Sullivan this week. Emily is a registered Zumba teacher and is now available to book for running children's Zumbatomic parties. She also runs adult Zumba classes if any parents out there are ultra energetic! Please ask at the school office if you require any further details.
January 2013
Happy New Year to all our staff, children, parents and grandparents. I hope you all had a fantastic Christmas break.
Please note the following important dates for your diary:
Parent Evenings this term will be held on Wednesday 13th & Thursday 14th February from 3.30pm - 6.00pm
The maths workshop evening for parents has been re-scheduled and will now take place on Monday 28th January at 7pm. Let's hope the snow stays away this week!

LATEST NEWS
Thank you to all parents, grandparents and friends who joined us in celebrating our Christmas nativities and Advent Carol service – they were all truly wonderful occasions of celebration for our whole school community.
'My Maths' now live!
All children have now been given individual log-in details for the 'My Maths' website. Teachers will be setting some activities to check mathematical skills. Log in and have some fun on the many great games that are available!
Charity Fundraising by Year 6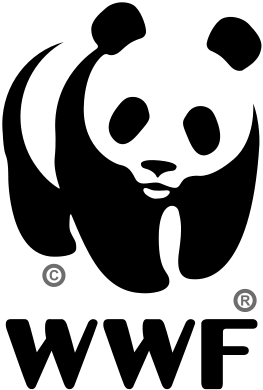 Congratulations to Lily McDaid, Harriet, Stevie, Olivia, Alix and Sophie who raised a fantastic sum of £50 through their cake sale to support the WWF's mission to save endangered animals around the world. Well done girls!
21st December - Santa visits Holy Family!
Merry Christmas everyone! Today the children had a VERY special visitor in school as Santa Claus himself travelled all the way from the North Pole to spend some time in our school. Santa spoke to the children and gave each one a little gift before promising he would be back to deliver their special presents on Christmas Eve. Take a look on the year group pages to see if you can spot him!