A Question to Ponder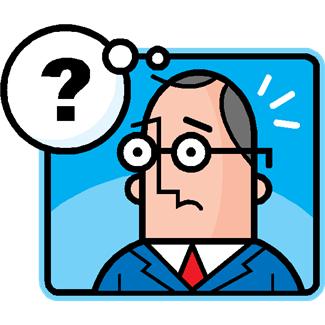 A QUESTION TO PONDER THIS WEEK…
WEEK 1
How much deeper would the ocean be without sea sponges?
WEEK 2
If abbreviations shorten words, why is the word abbreviation so long?
WEEK 3
When there is heavy snow, a snow plough is used to clear the roads but how does the snow plough driver get to work?
WEEK 4
What do you do when you see an endangered animal eating an endangered plant?
WEEK 5
When a goose gets cold, does it get person bumps?
WEEK 6
As milk comes from cows, does condensed mllk come from very small cows?
WEEK 7
If quitters never win and winners never quit, who came up with the phrase 'Quit while you're ahead?'
WEEK 8
After his first design failed, what did the man who invented the drawing board go back to?
WEEK 9
If you're in a rocket travelling at the speed of light, what happens when you turn on the headlights?
WEEK 10
If you put a chameleon in a mirrored box, what colour would it turn?
WEEK 11
Just before you get very nervous, do you have cocoons in your tummy?
WEEK 12
If there is an exception to every rule, is there an exception to that rule too?
WEEK 13
Why do you get on a bus, get on a train, get on a plane but get into a taxi?
WEEK 14
Why can a bicycle not stand up on its own? ............
...because it is two tyred!
WEEK 15
Doesn't 'expecting the unexpected' make the unexpected expected?
WEEK 16
What exactly is a square meal and how do we know when we've eaten one?
WEEK 17
If a ring is circular, why is a boxing ring square?
WEEK 18
Why is it so hard to remember how to spell mnemonic?
WEEK 19
Who was the first person to look at a cow and say "I think I'll pull those dangly things here and drink whatever comes out?"
WEEK 20
If money doesn't grow on trees, why do banks have branches?
WEEK 21
How do 'Do not walk on the grass' signs actually get on the grass?
WEEK 22
Why does a round pizza come in a square box?
WEEK 23
When a piece of cheese gets its photo taken, what does it say?
WEEK 24
Why is the word for 'a fear of long words' - hippopotomonstrosesquippedaliophobia, such a long word?
WEEK 25
Do cows have calf muscles?
WEEK 26
What do sheep count when they can't sleep?
WEEK 27
What is the speed of dark?
WEEK 28
What was the best thing before sliced bread?
WEEK 29
How do you know when you've run out of invisible ink?
WEEK 30
If a word is misspelled in the dictionary, how would we ever know?