2.Tuesday 2nd June
Good morning Year 2,
Today's Mathematics is Add 2 digit numbers click here for the video.
English I would like you to share the poem book Seaside Poems, see the PowerPoint below.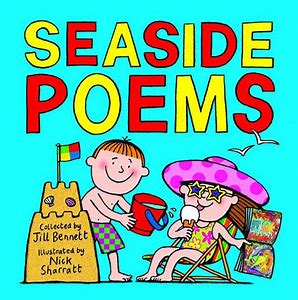 Read through the poems together, which one is your favourite? Did you notice any of the poems that rhymed? Did any of the poems have any repeated phrases? For today's English I would like the children to choose their favourite poem and recite it. You can film them doing this. Also add any new seaside common nouns to their word bank from yesterday.
Choose a subject from the 'Whole School Learning' page for this afternoon click here.
Enjoy your day,
Mrs Osborn
P.S. There will be no Purple Mash today as we have our webinar at 15:45.
The first webinar is a chance for the children to chat myself, Mr Tindall and Mrs Ferryman. A parent will need to be present with the children (but you don't need to be on screen).
The second webinar is at 6:30 for you (parents) to talk with the governors and Mr Tindall.