Welcome Back!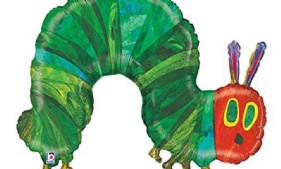 This week our learning has been based around the story of The Very Hungry Caterpillar. This story is over 50 years old and is still one of the most popular children's books of all time. Click on the link to watch the author, Eric Carle, reading his own story…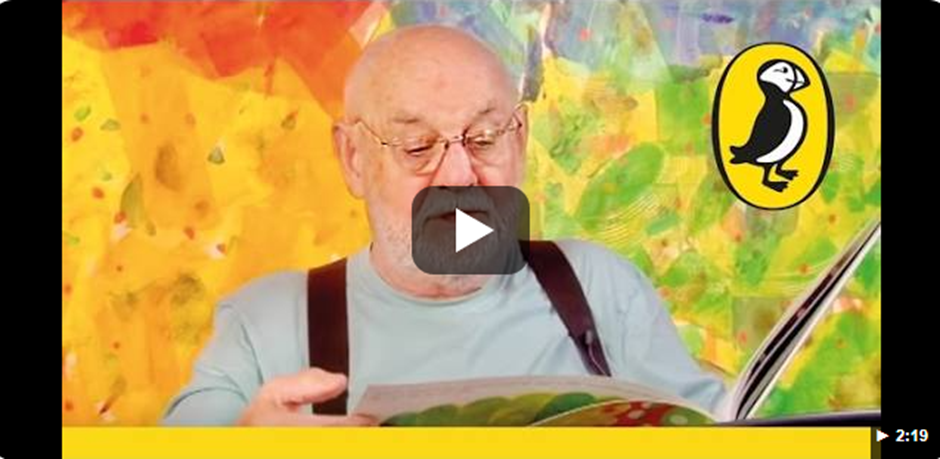 We painted and printed beautiful symmetrical butterflies...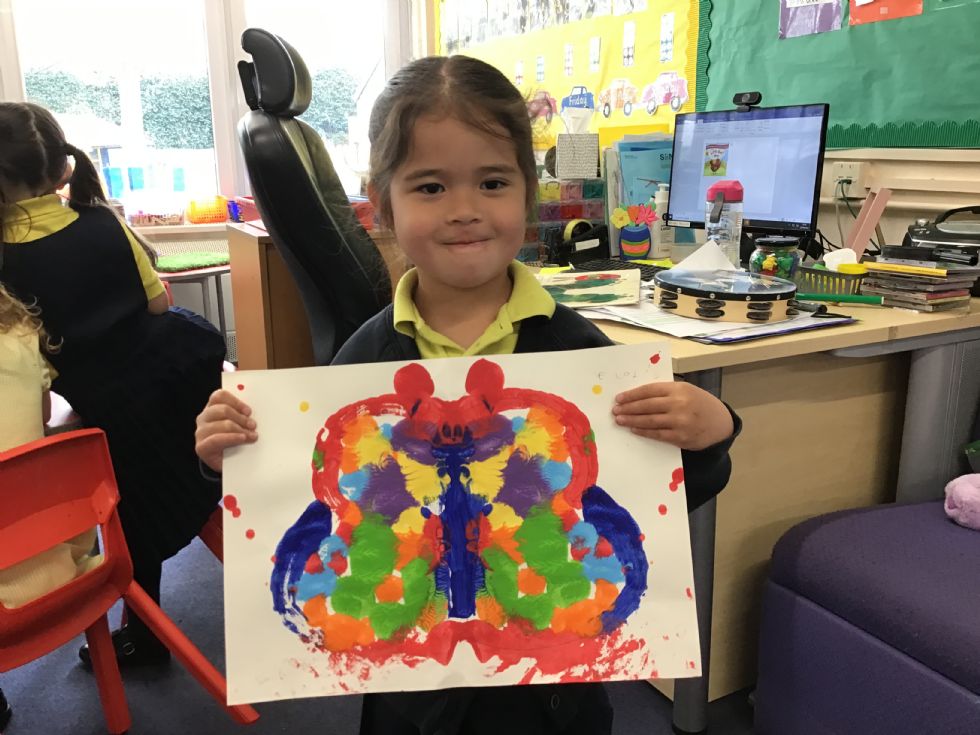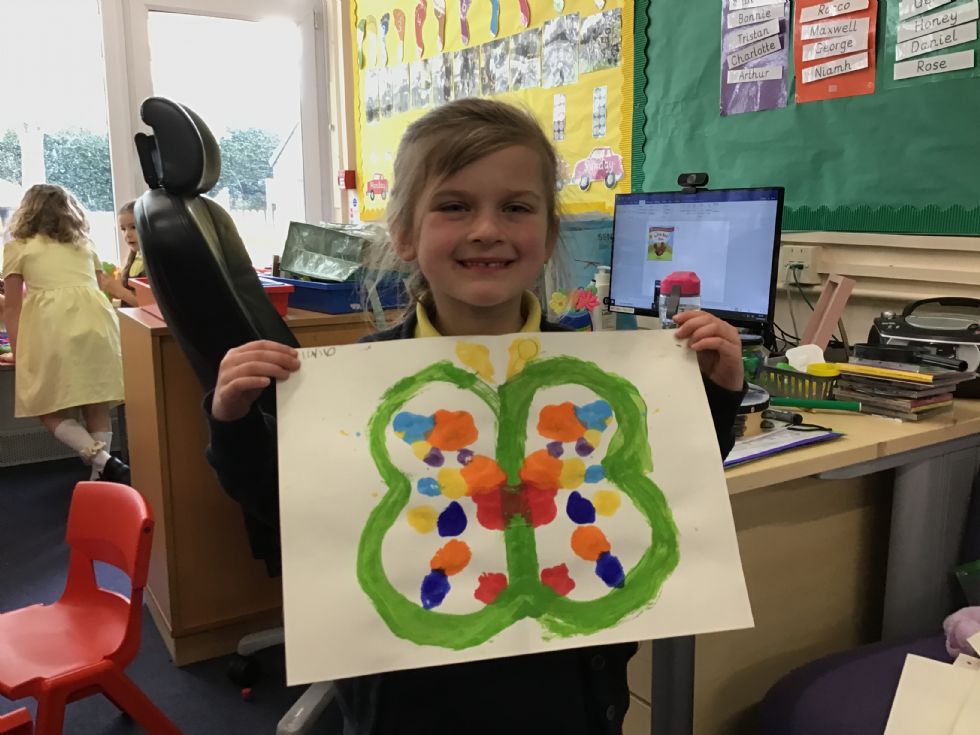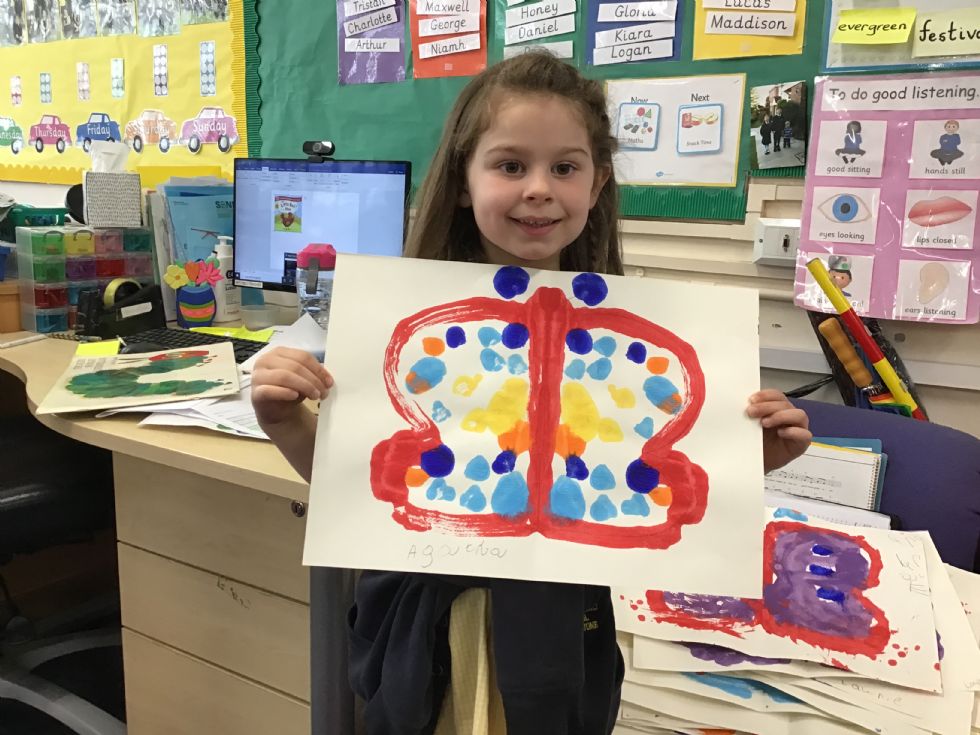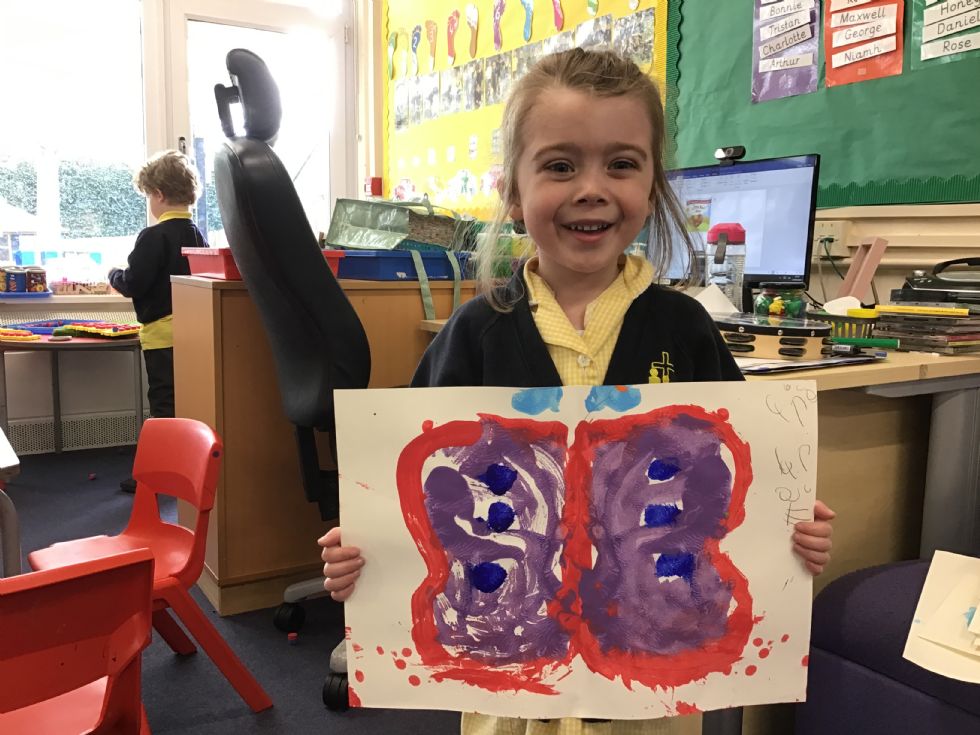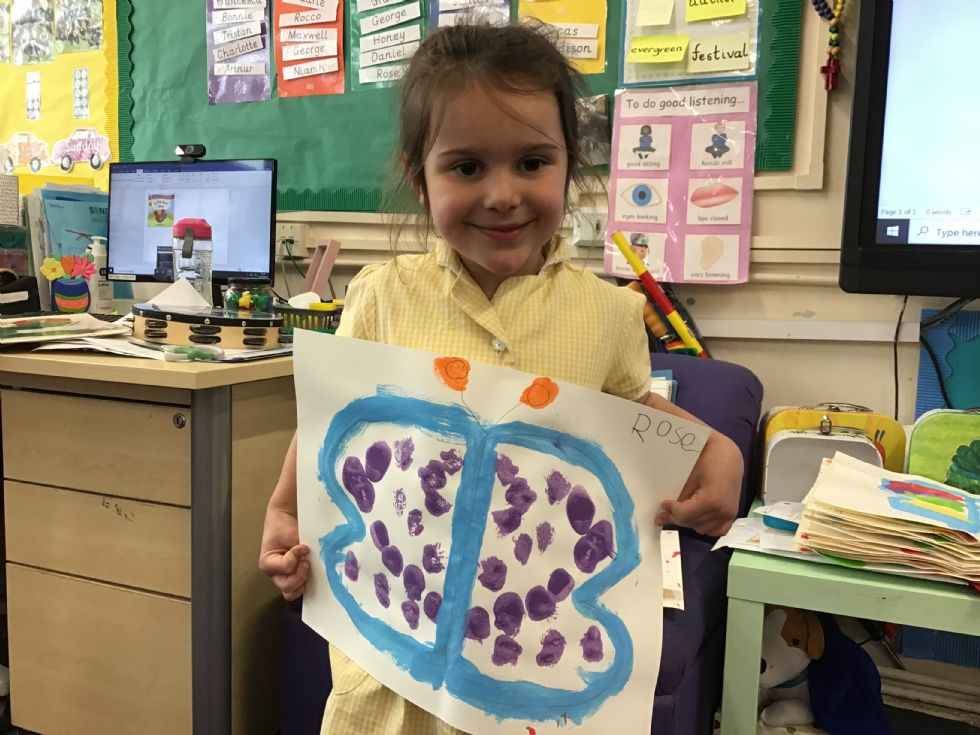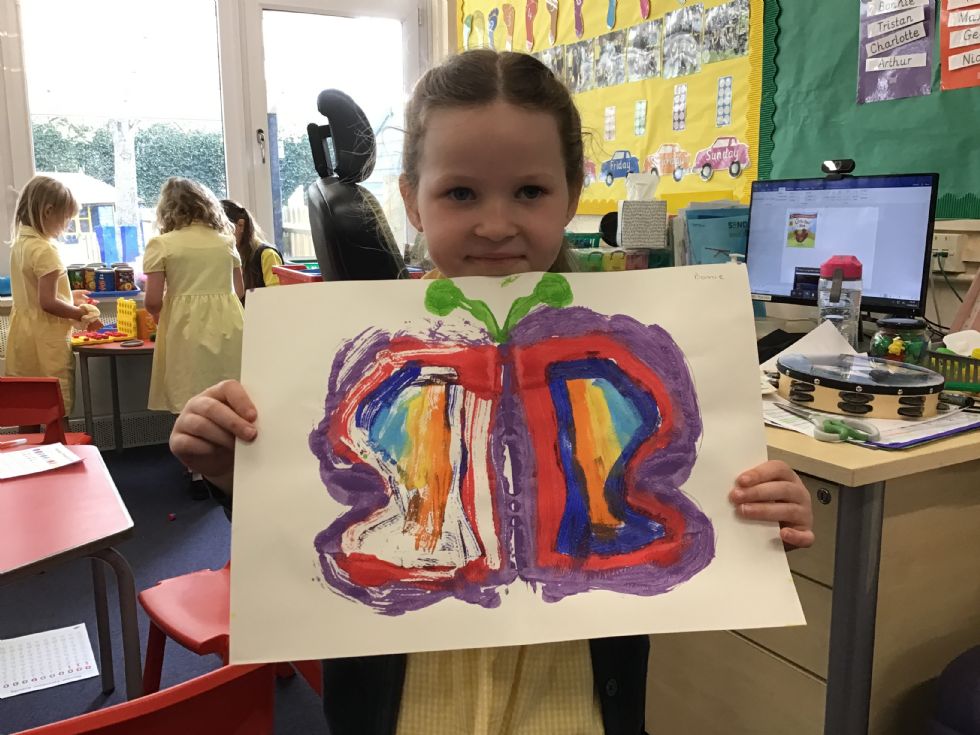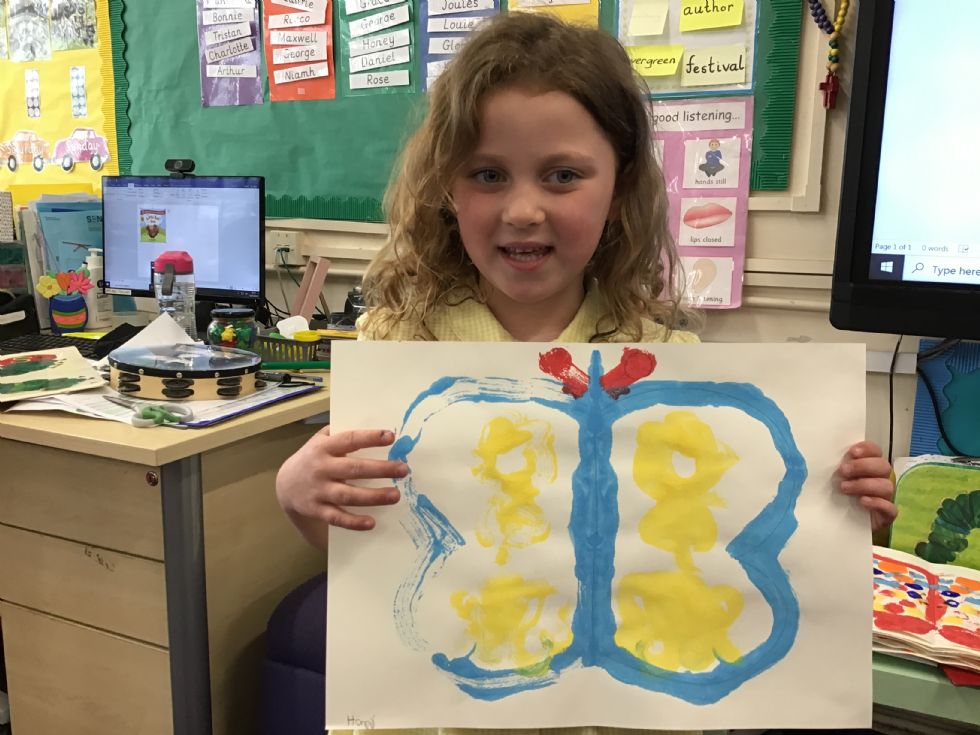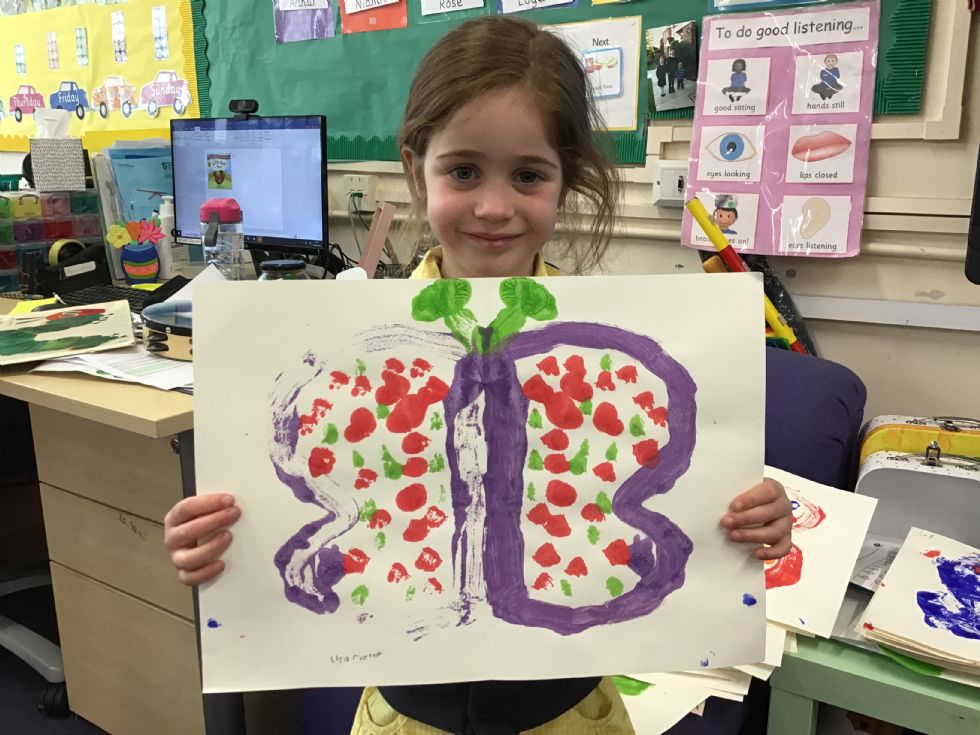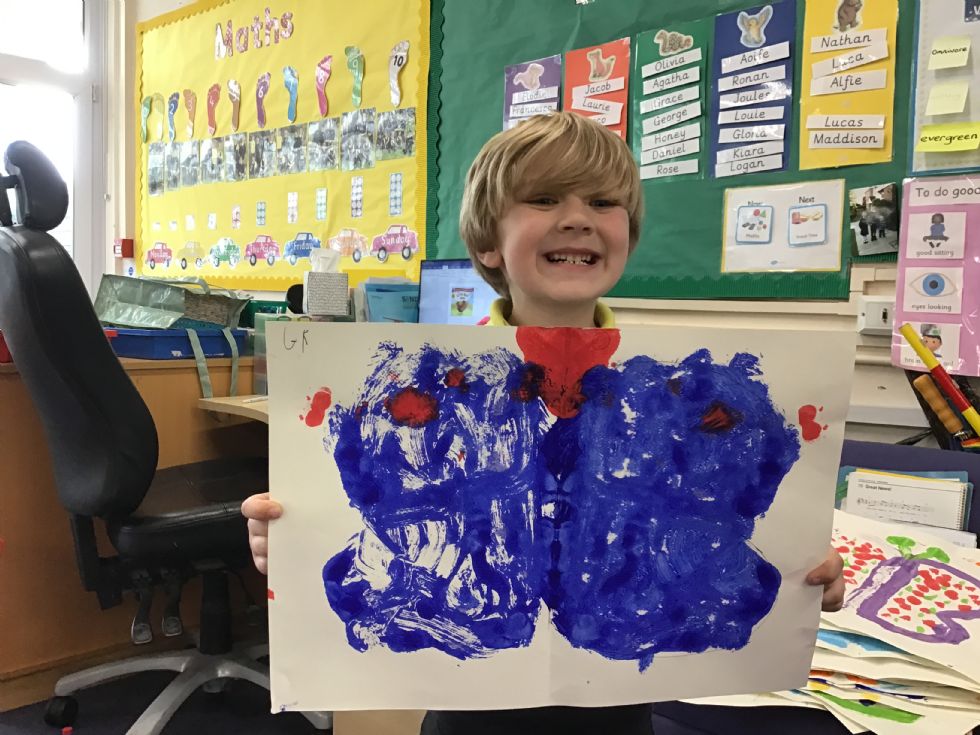 We used our fantastic phonics skills to write about the story...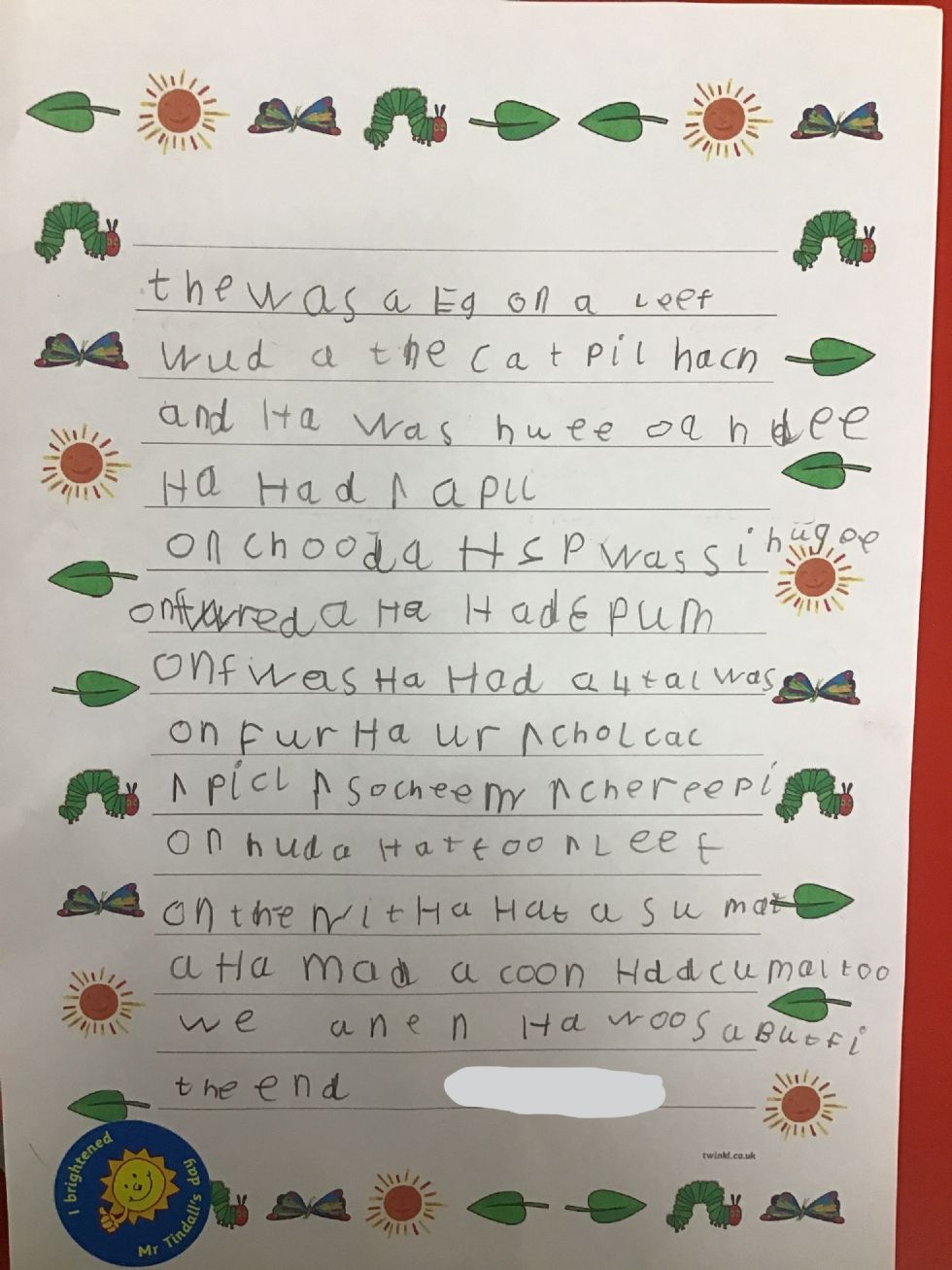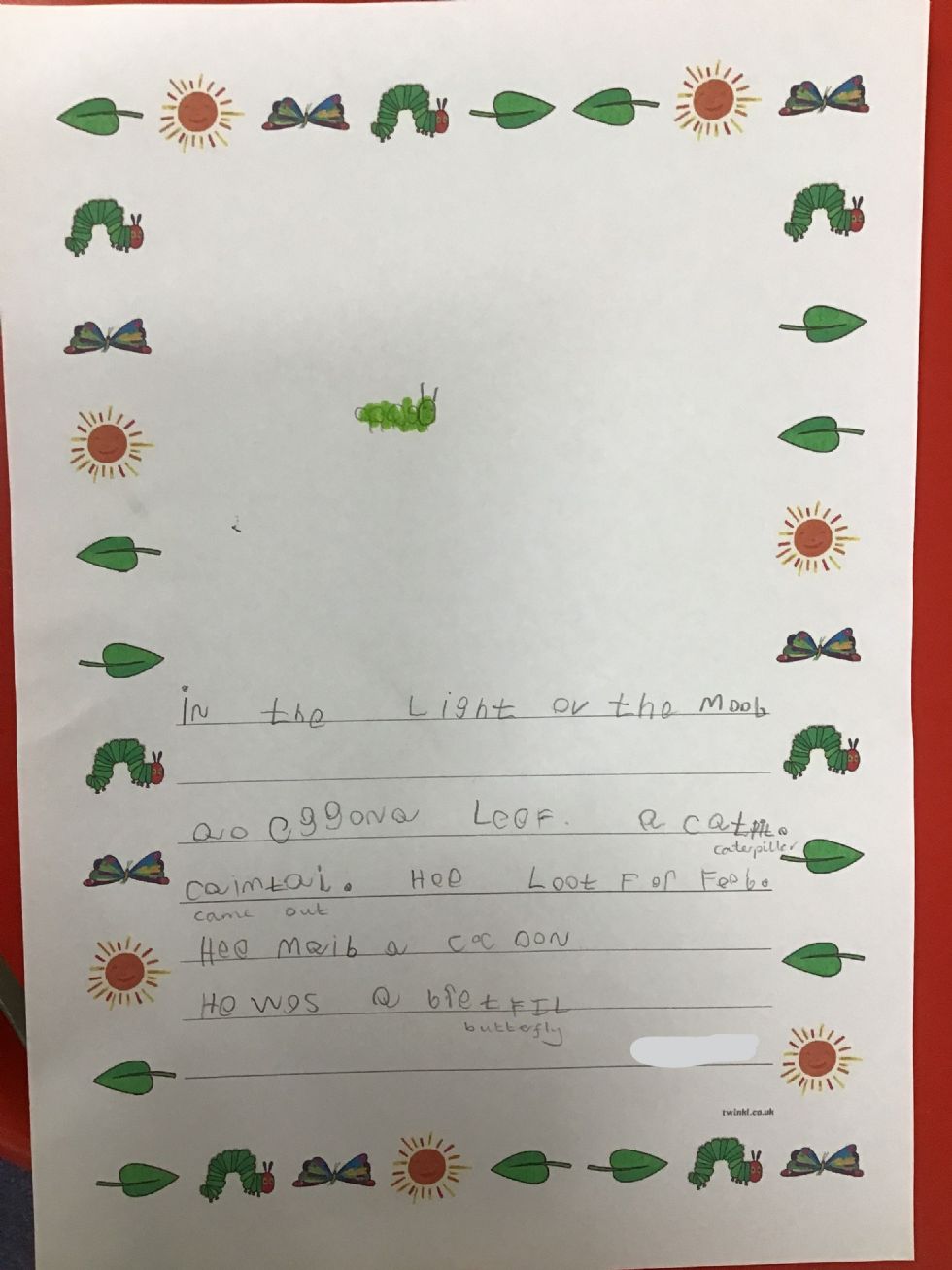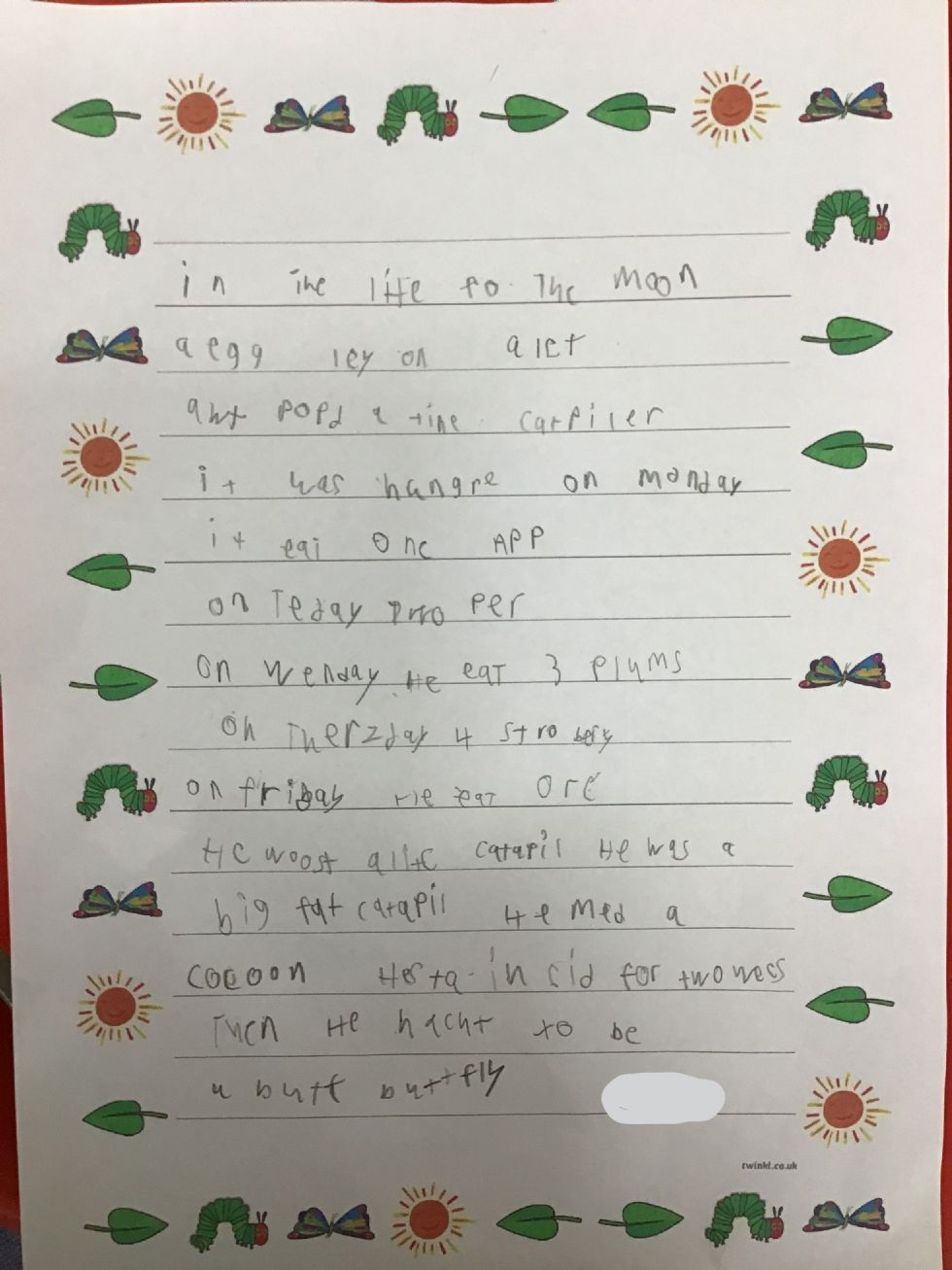 We went on a hunt in our playground to find caterpillars. we discovered a leaf with little eggs on it...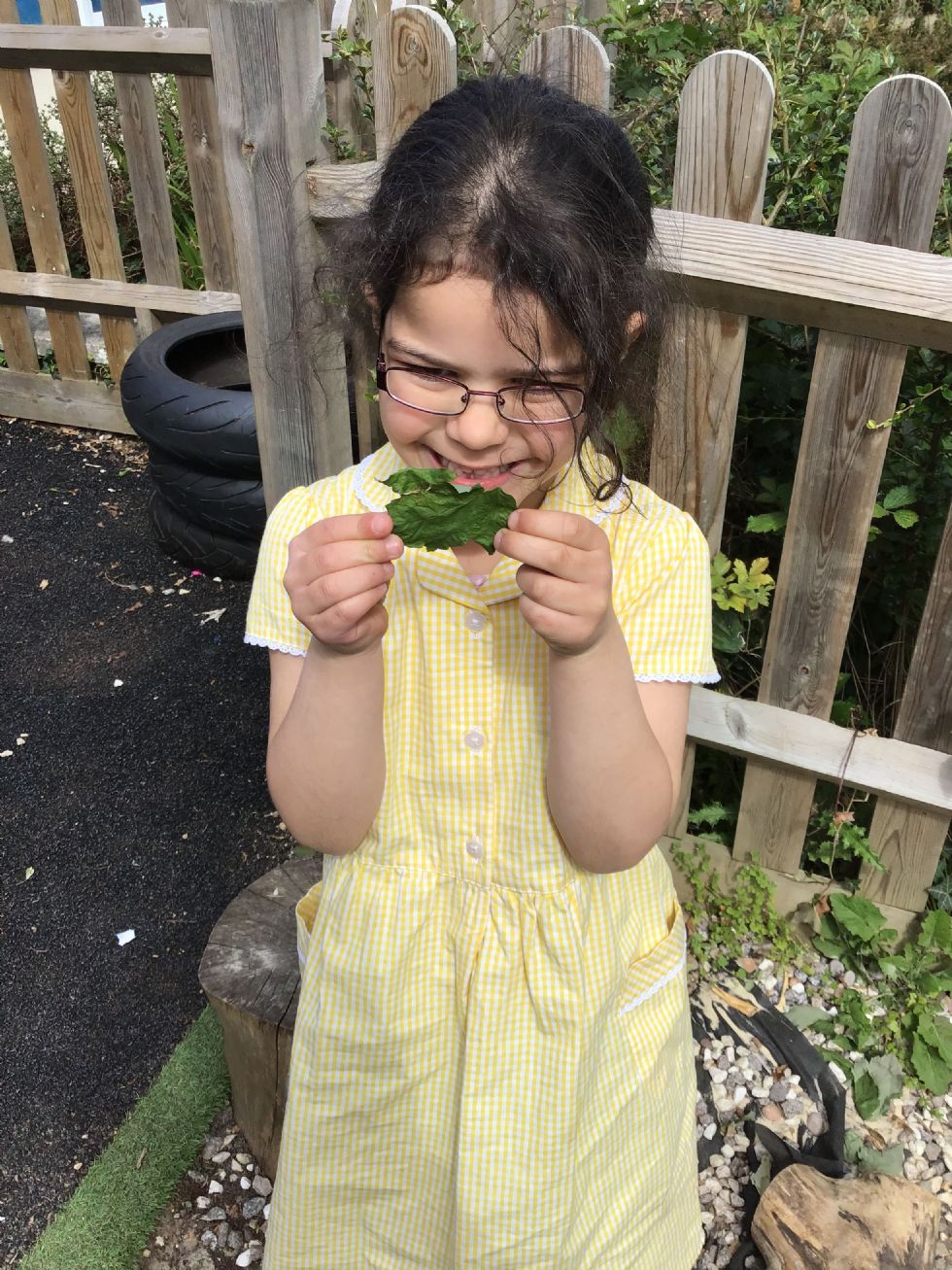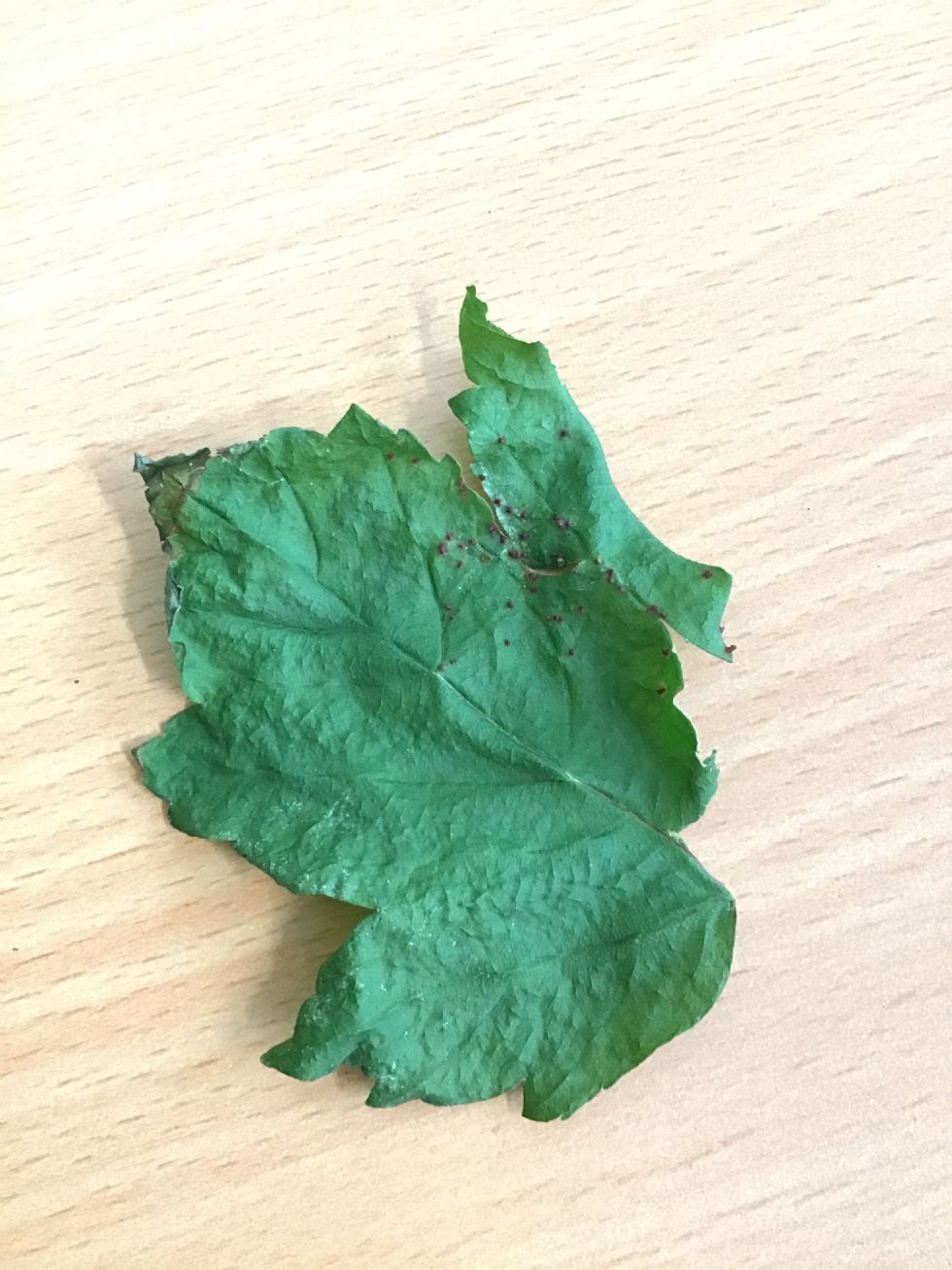 We put it in our curiosity cube, so we could observe it closely...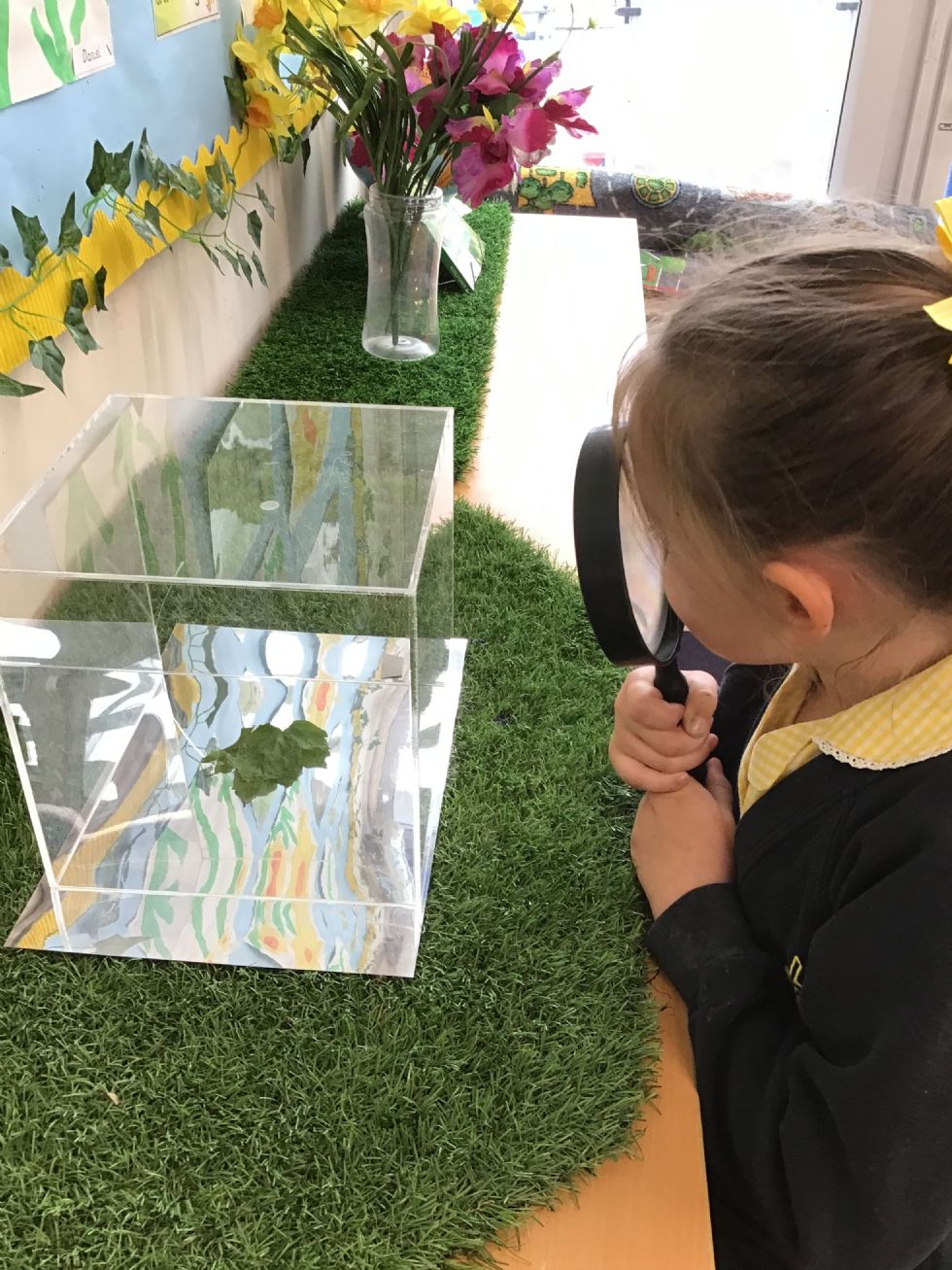 On Tuesday, when we arrived we found a mysterious box.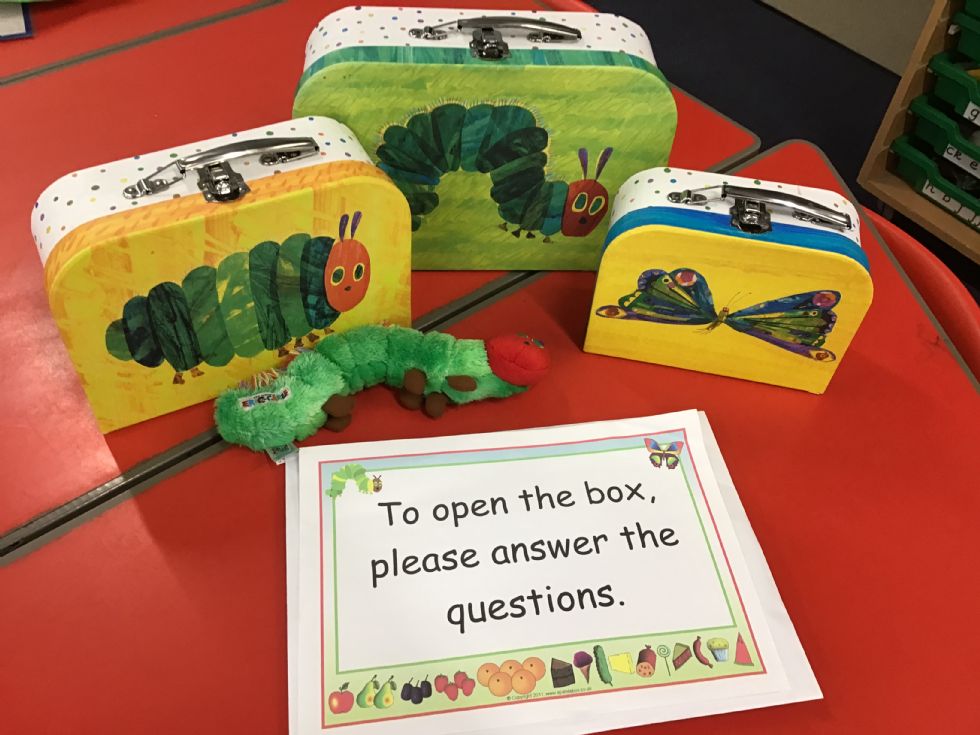 We had to answer some questions about the story to open it. Inside was tiny and very hungry caterpillar. We helped him to make a shopping list of all the food he enjoys eating…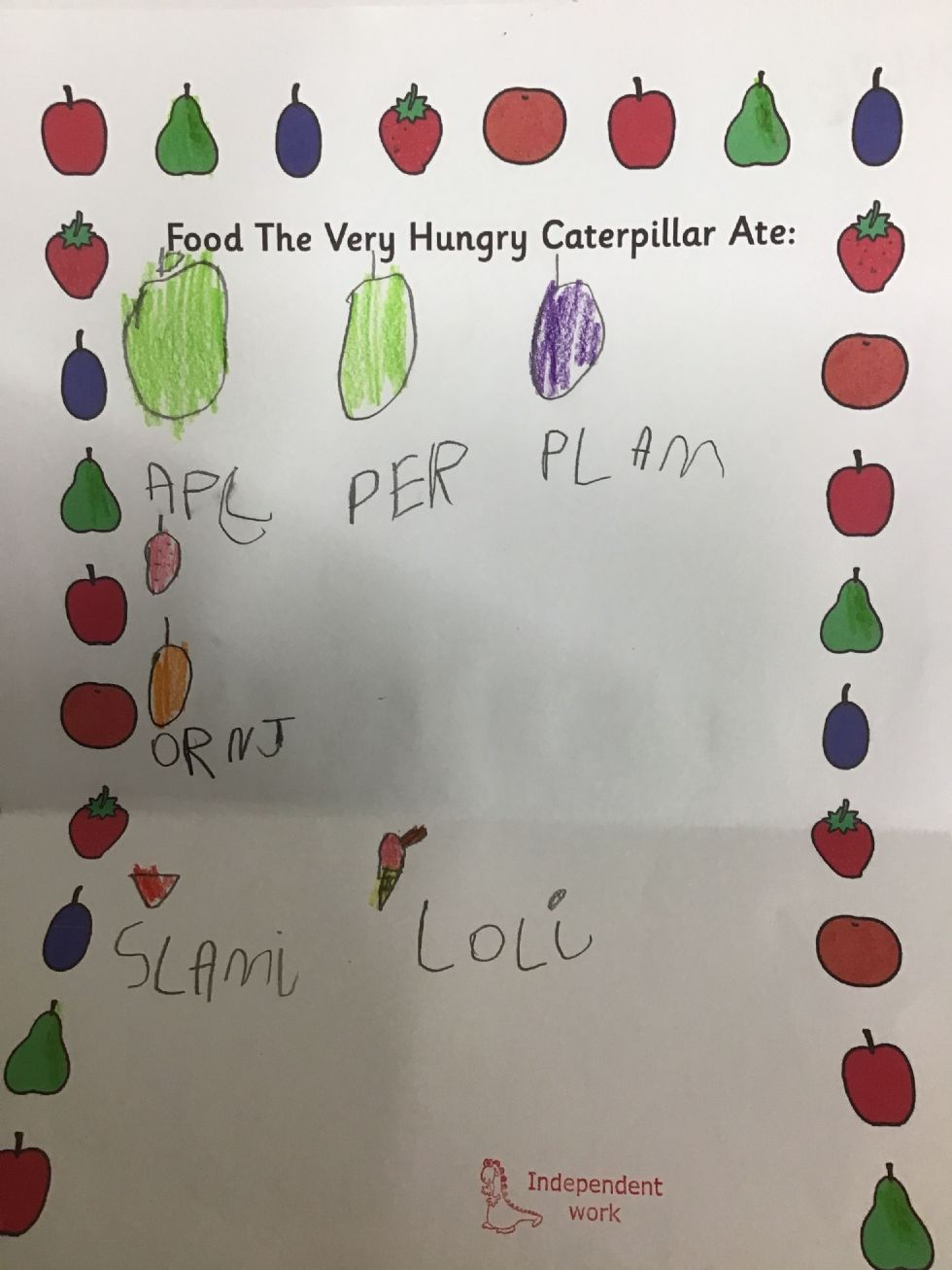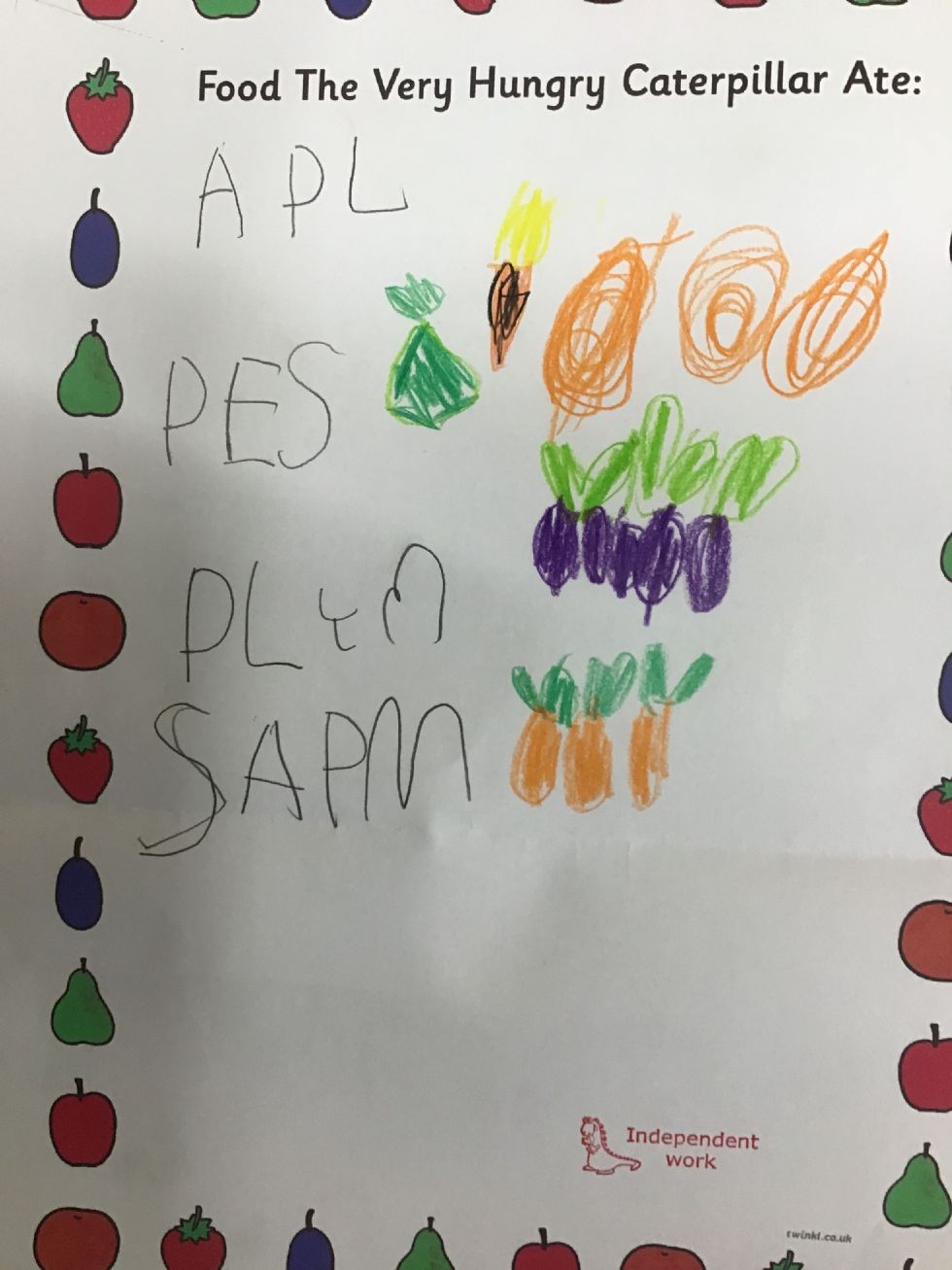 On Friday we had a very special delivery...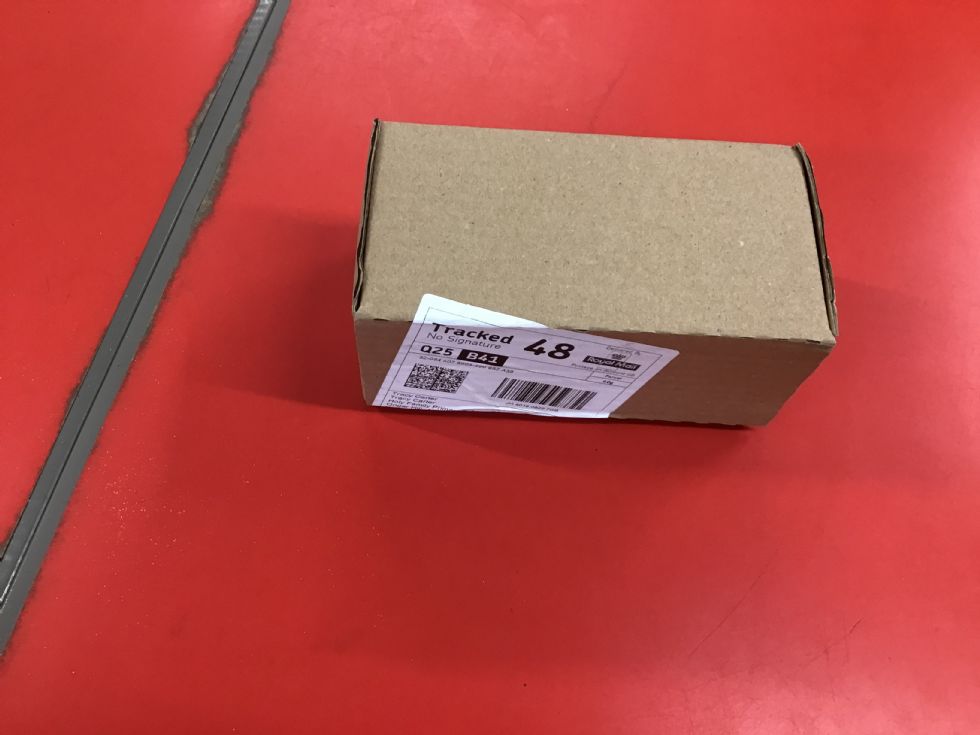 When we opened the box, we could not believe it! Mummy butterfly had sent us five tiny caterpillars to look after in our classroom...