Happy Chicks Week 2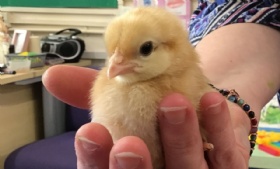 This week we continued to look after our little chicks.
Once the chicks had fully dried out you could really see their beautiful colours.
So how do we know if they are a boy or a girl? Click on the video to find out...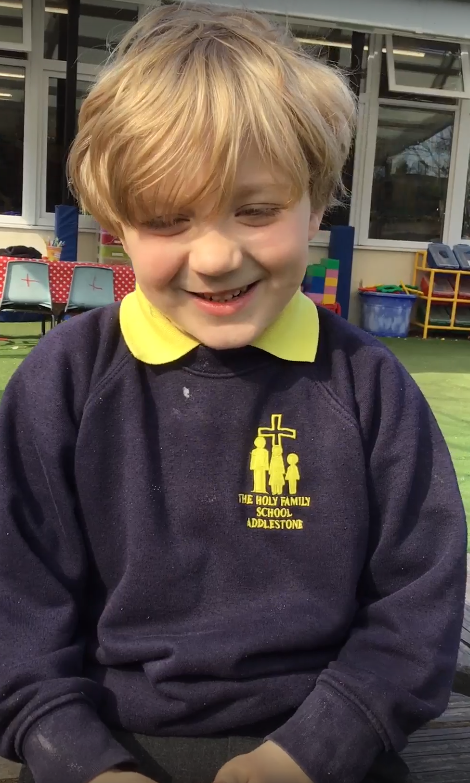 We each wrote a boy and a girl name and put them into a basket. We picked out six boys and three girls.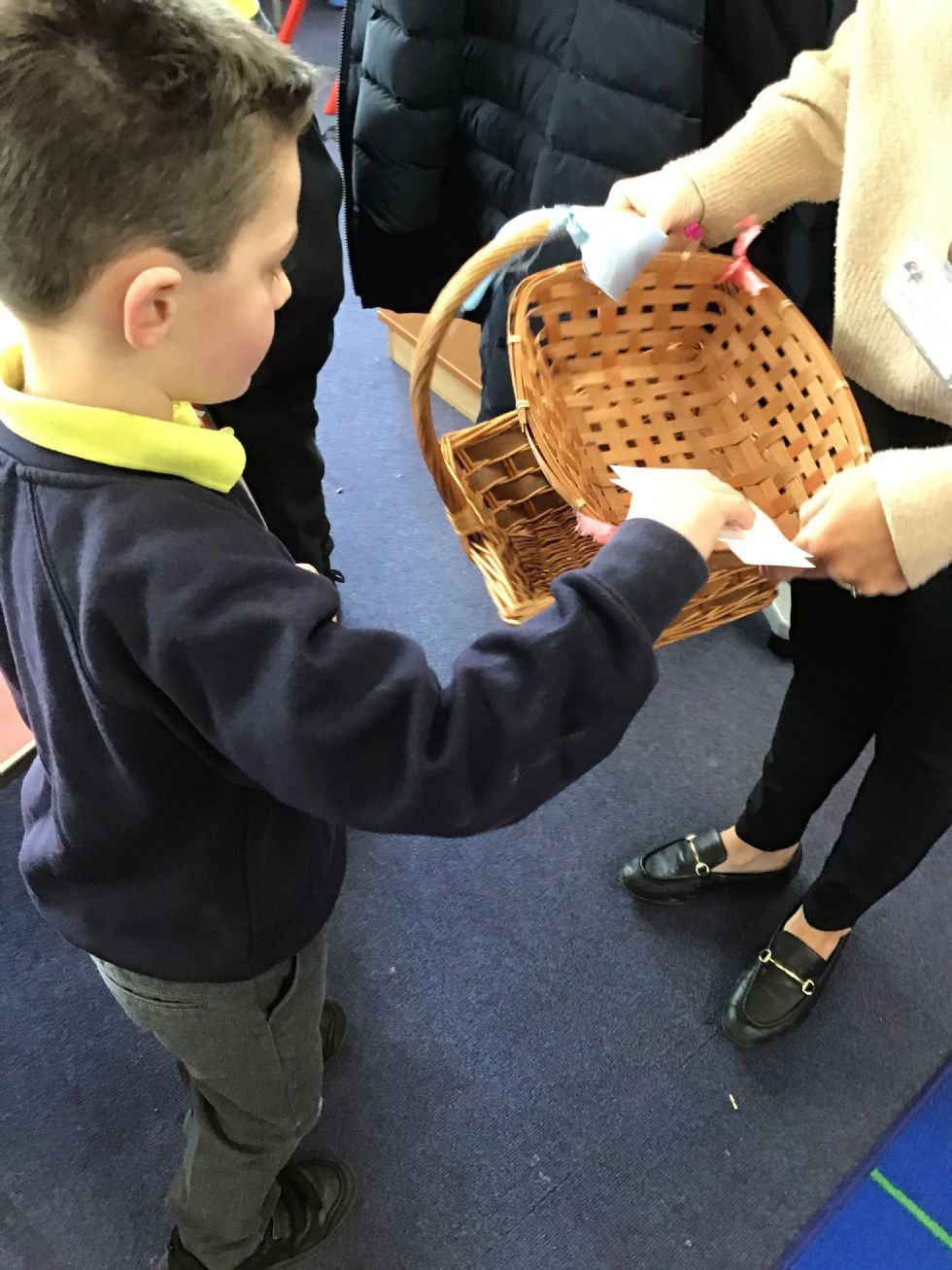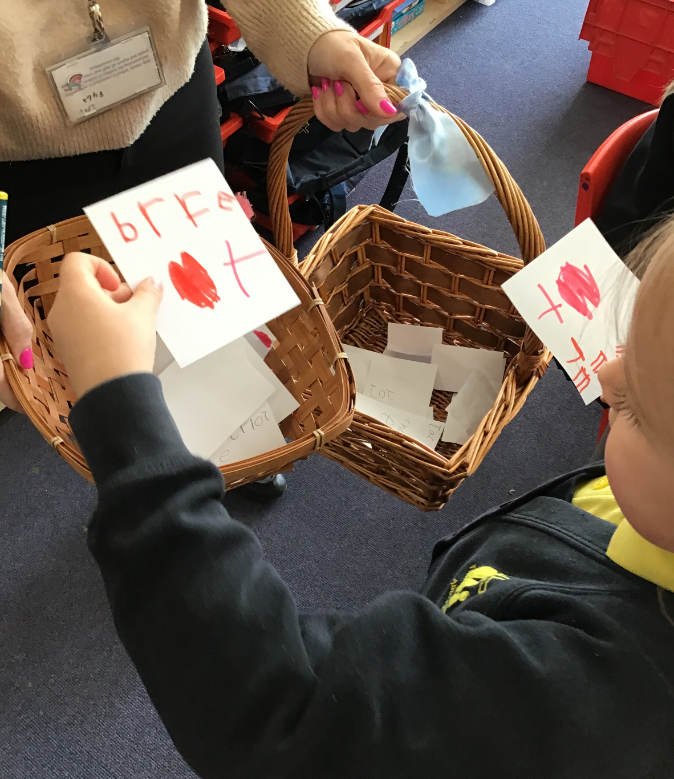 Introducing the boys...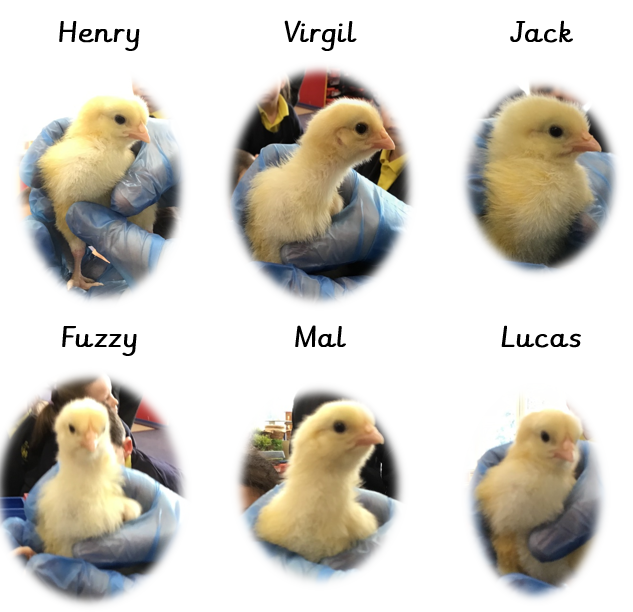 And the girls...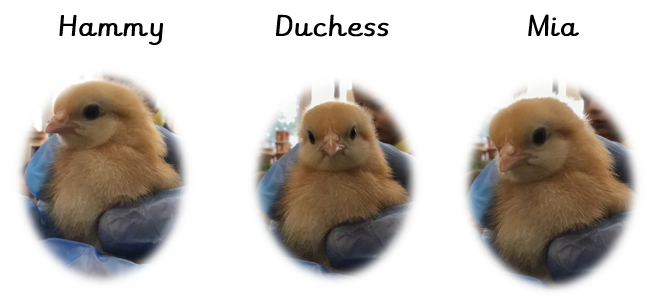 We made a large run for the chicks with our giant LEGO. We opened up the brooder box for them to run around and stretch their legs - they loved it!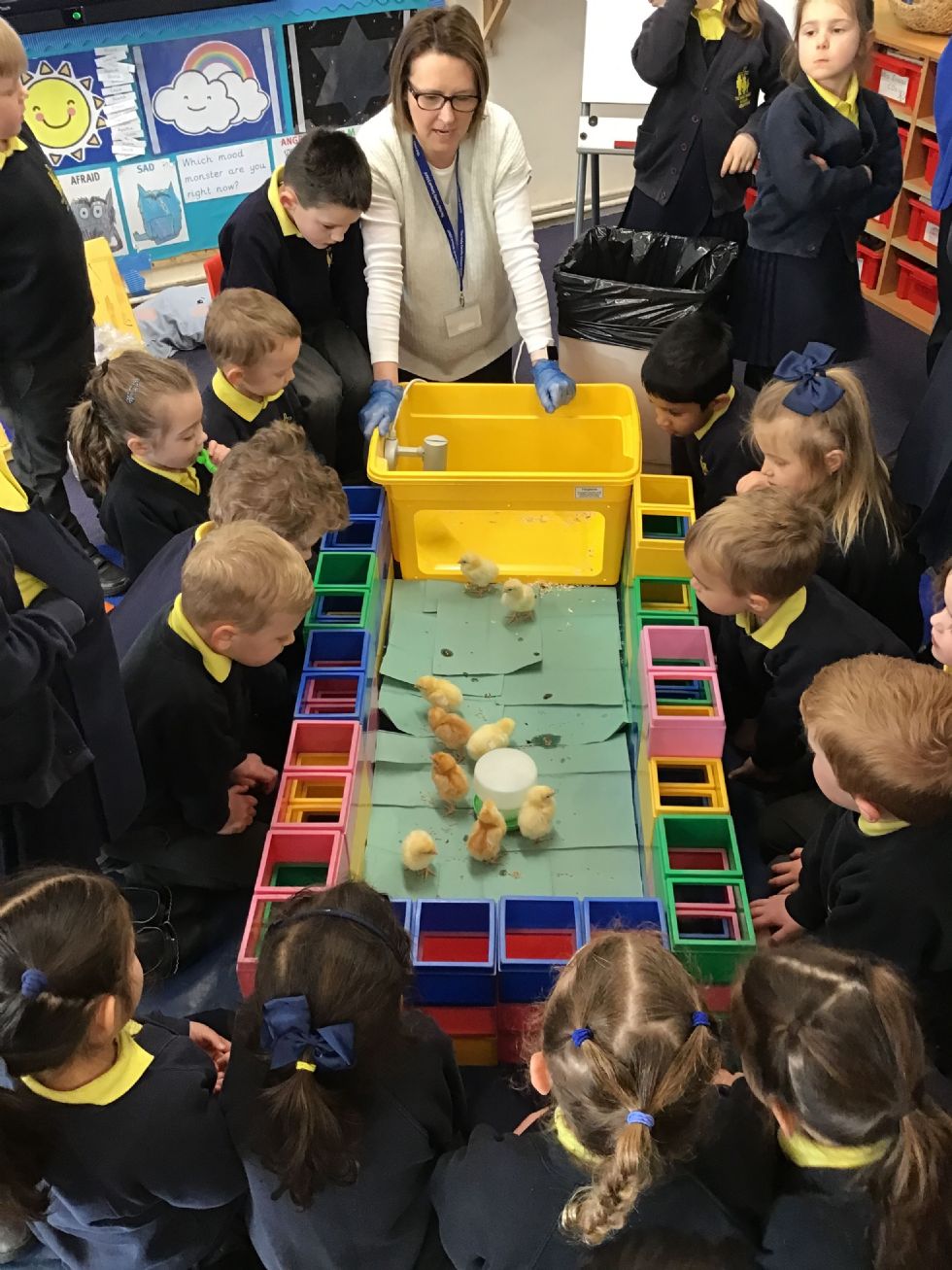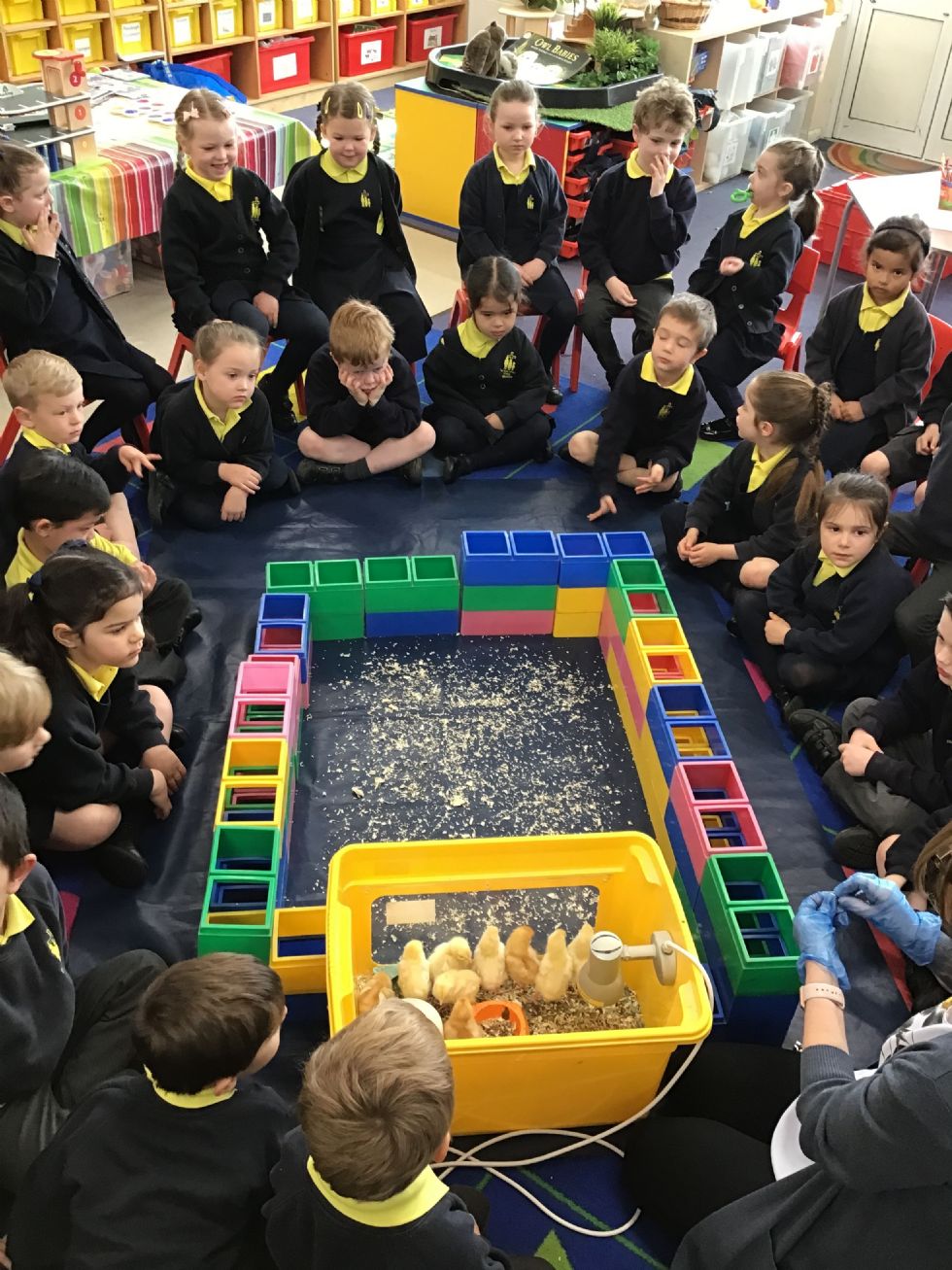 We handled the chicks so carefully. They felt soft, warm and fluffy...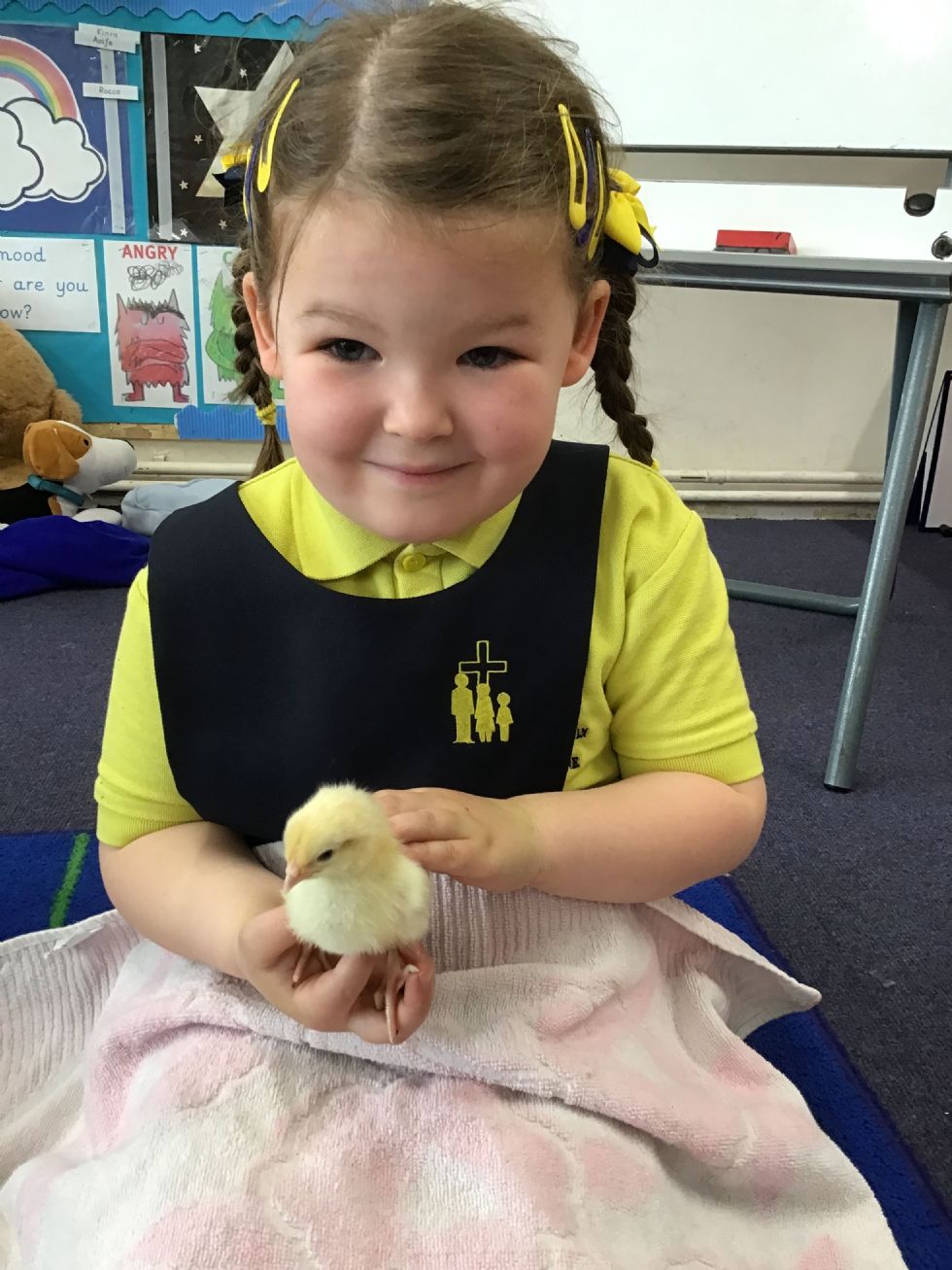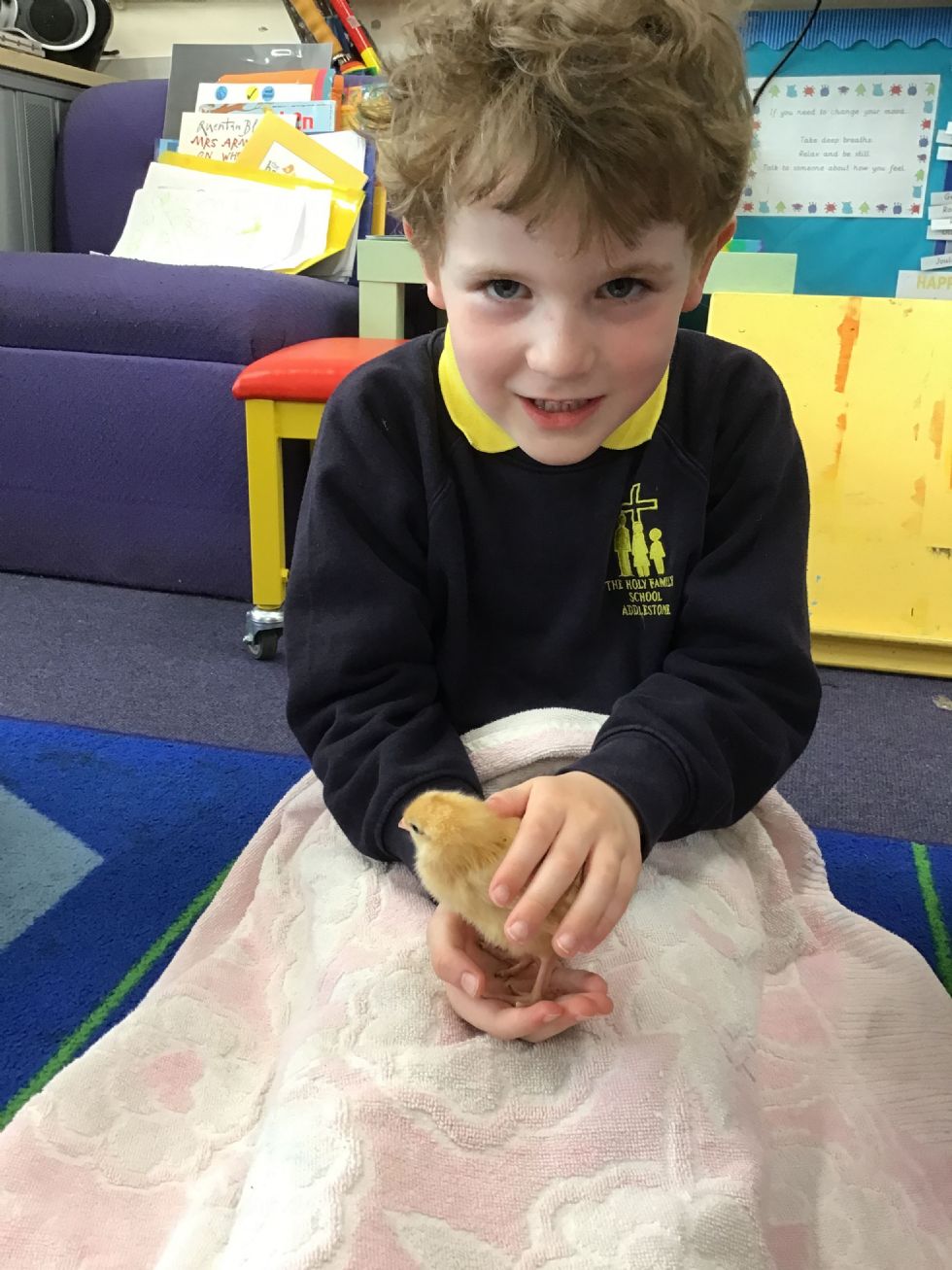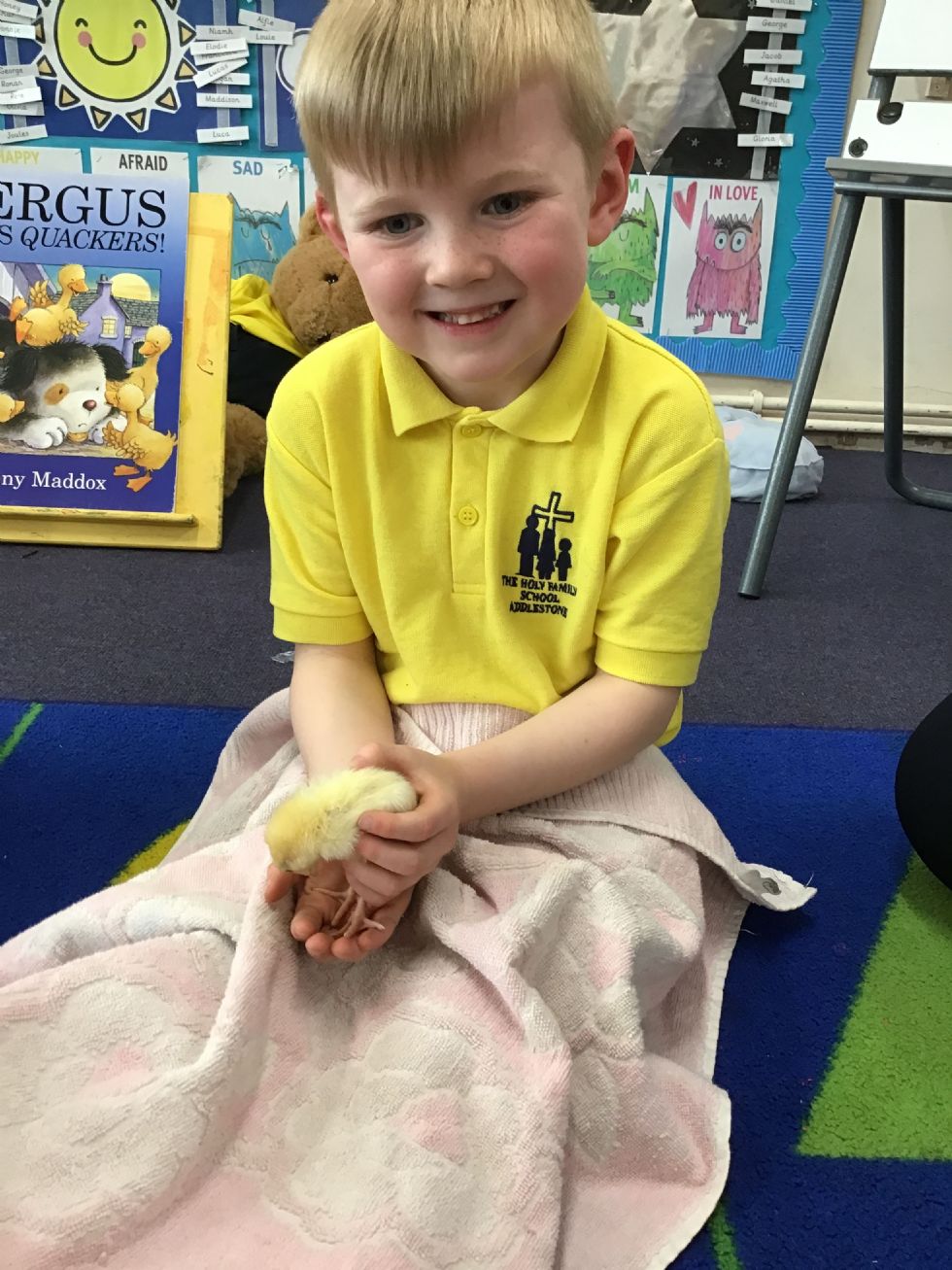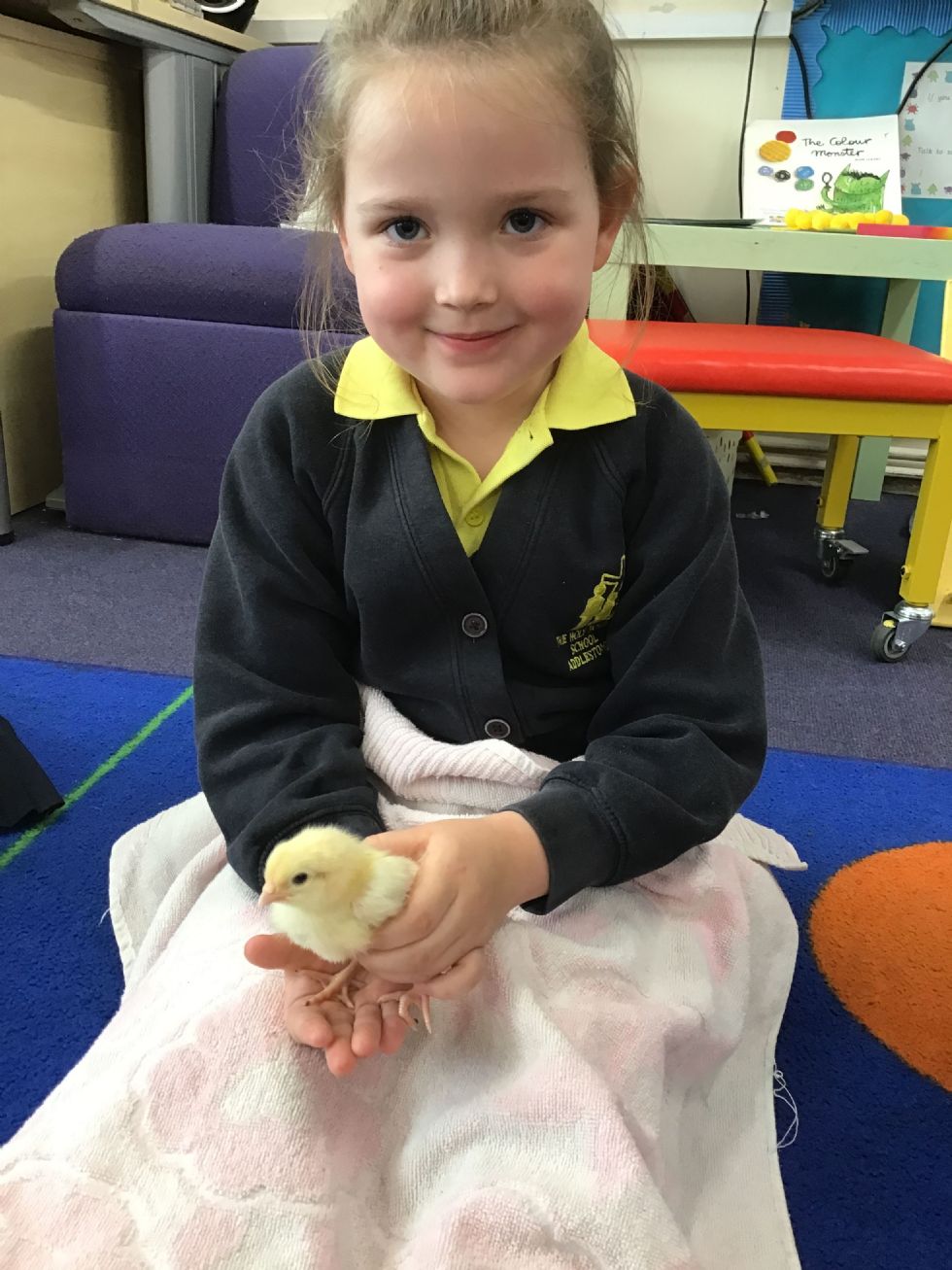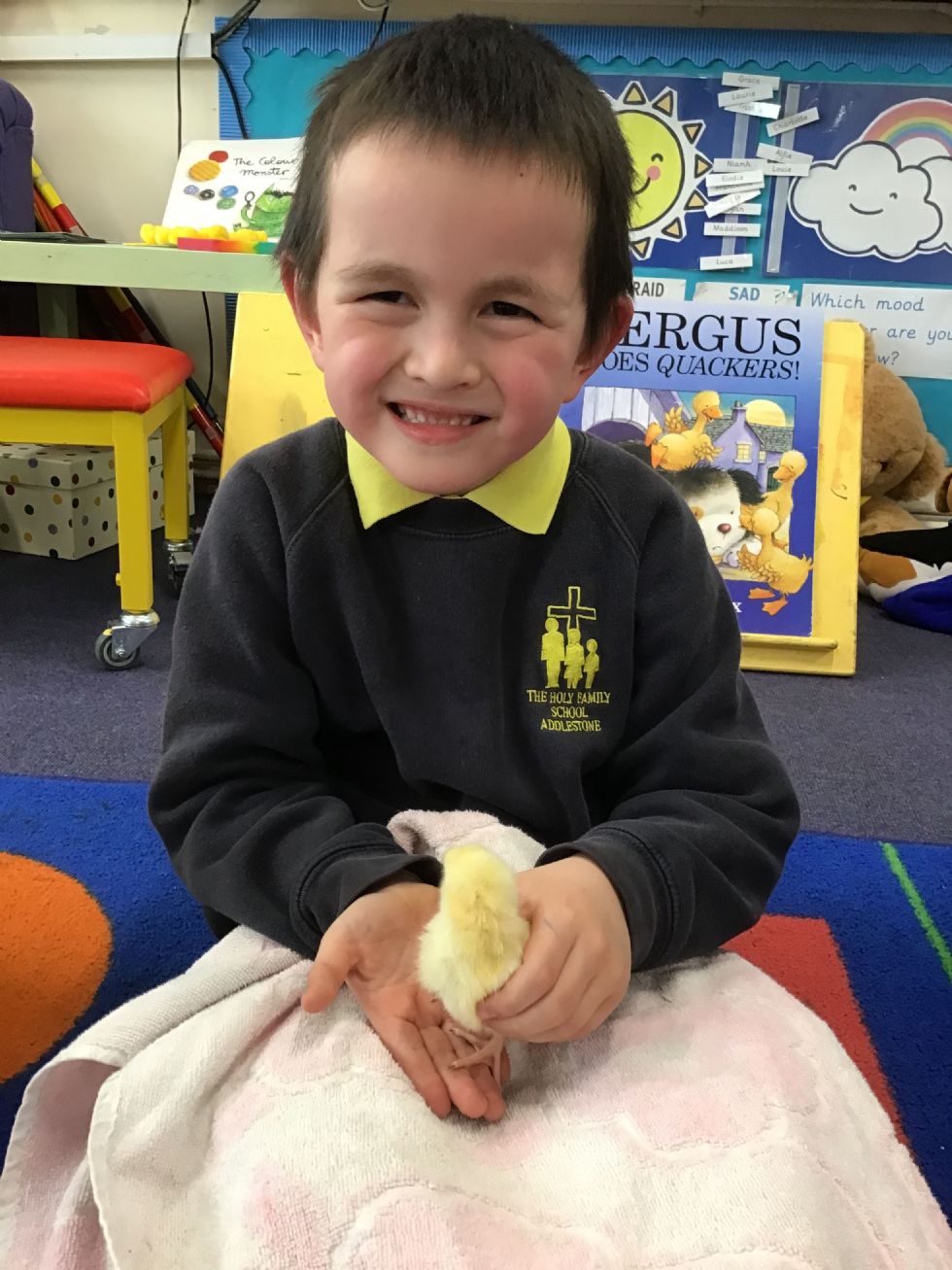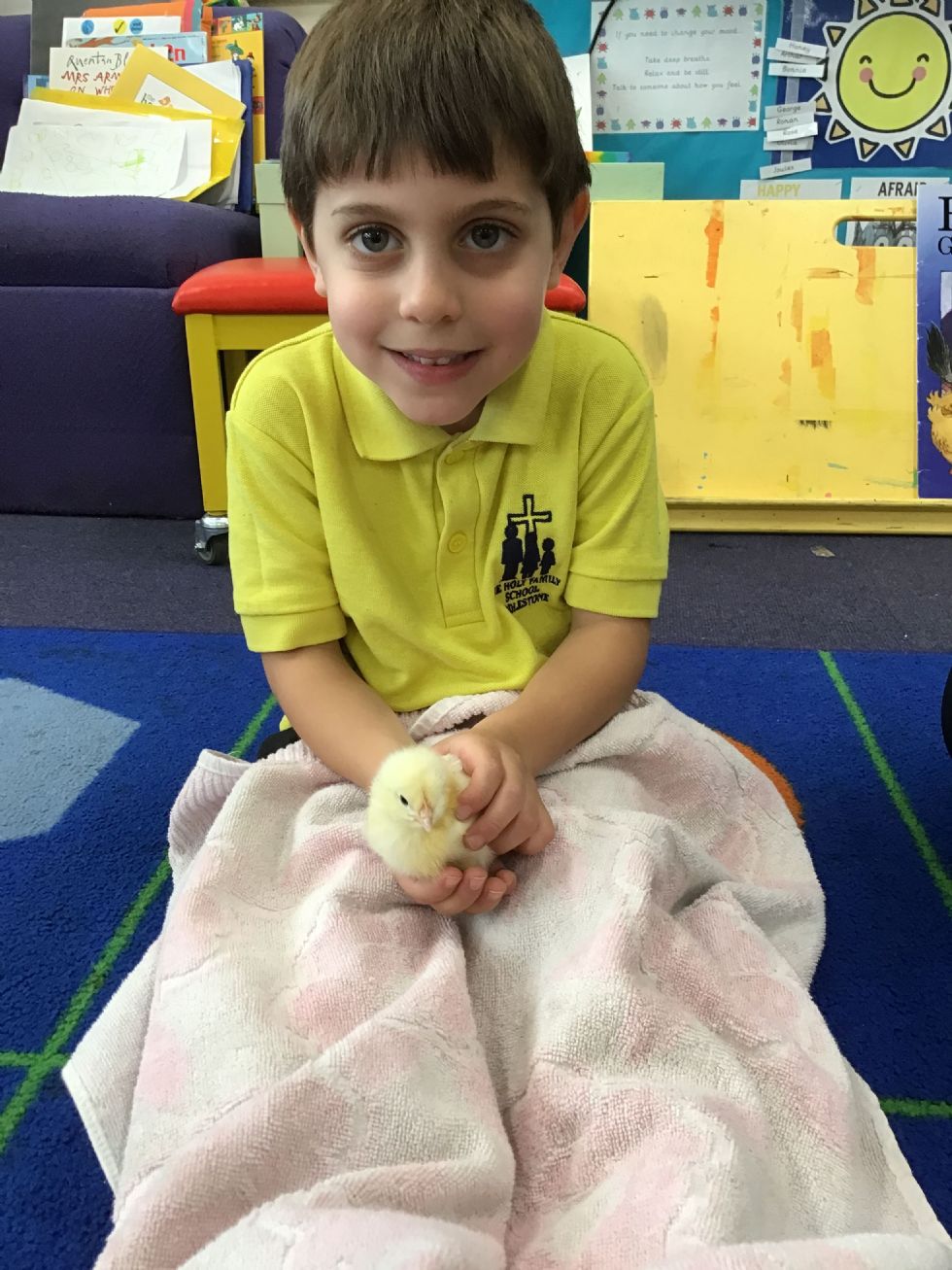 We said goodbye to the chicks on Thursday. Farmer Andy arrived and delivered the chicks safely back to Mother Hen.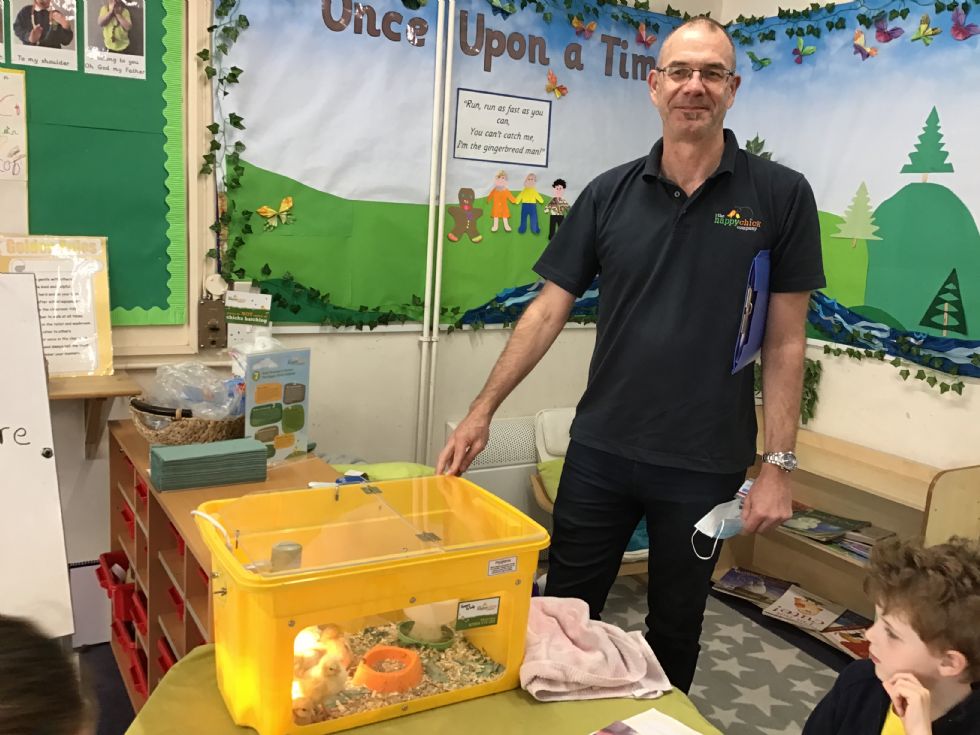 We have had the most wonderful 10 days with the chicks and will have all the happy memories for many years to come.
Click on the picture to watch a lovely moment when we sang to our chicks...