Happy Chicks Week 1
It's going to be a very exciting ten days in Reception Class. We will be caring for and hatching our very own live chicks. Read on to find out more..
On Monday morning, Farmer Andy arrived from the Happy Chick Company. He brought a little incubator and put 10 eggs inside. We had to monitor the temperature of the incubator and top it up with warm water - this kept the eggs moist and soft so the chicks can crack the shell easily when hatching.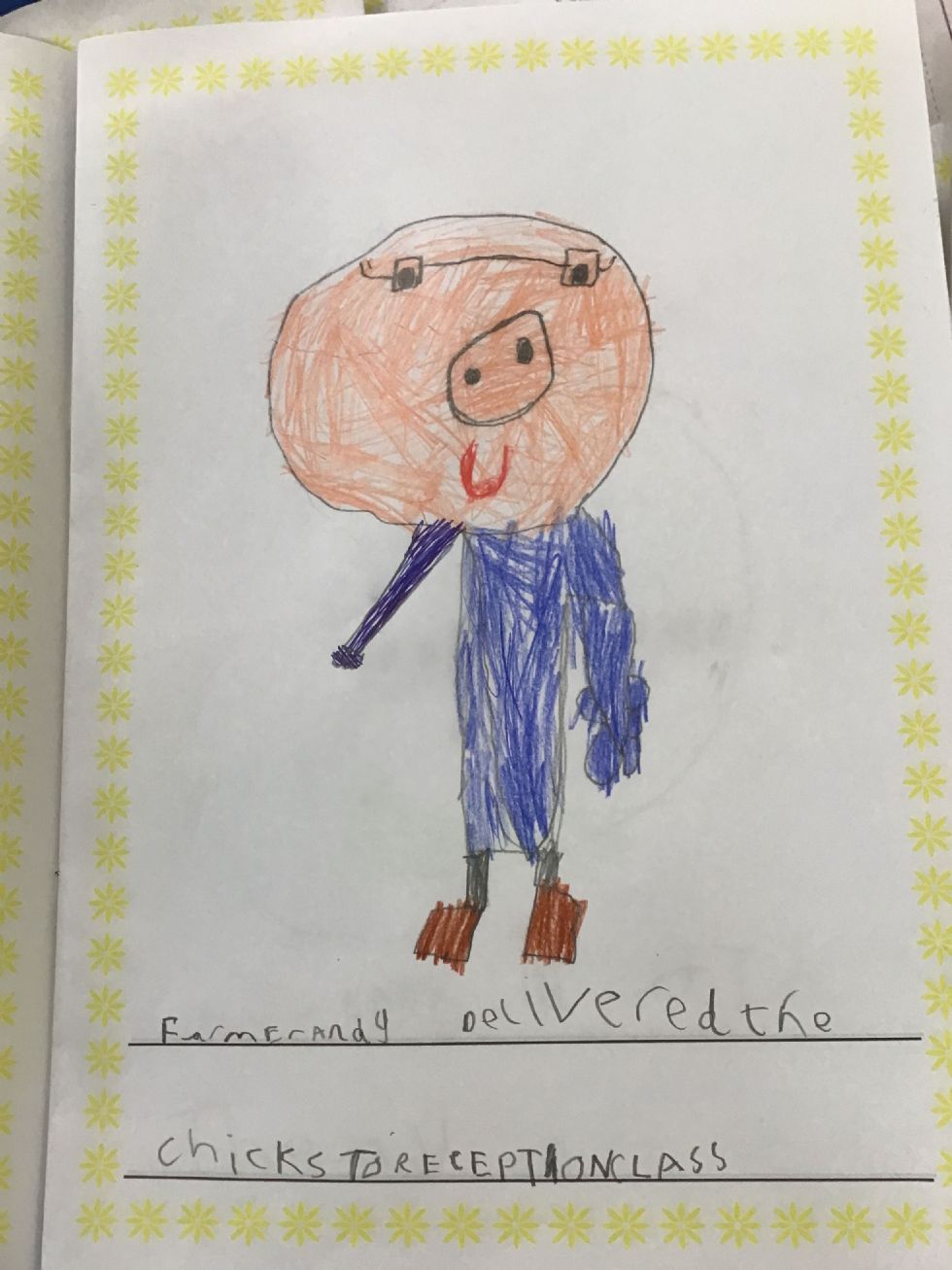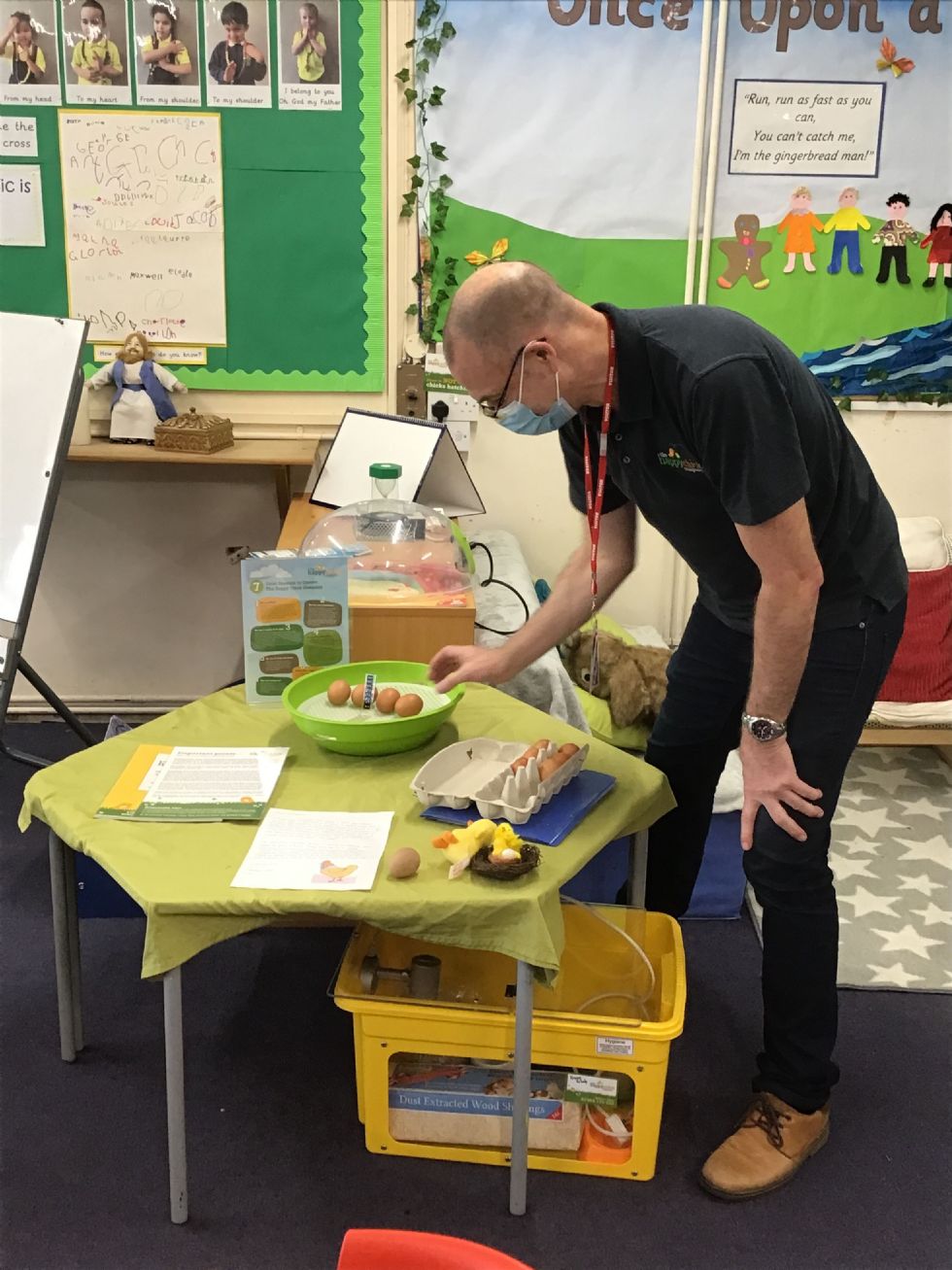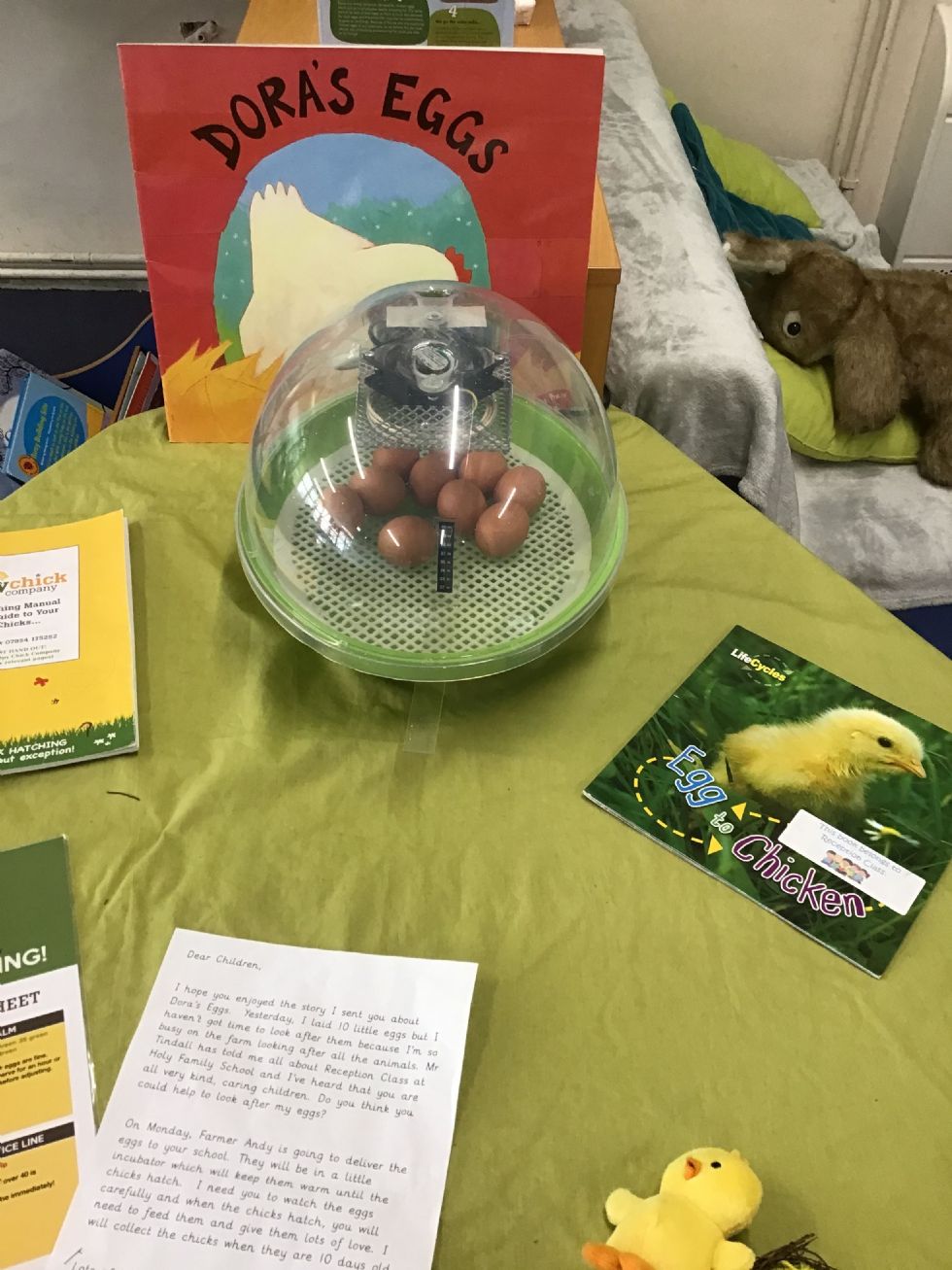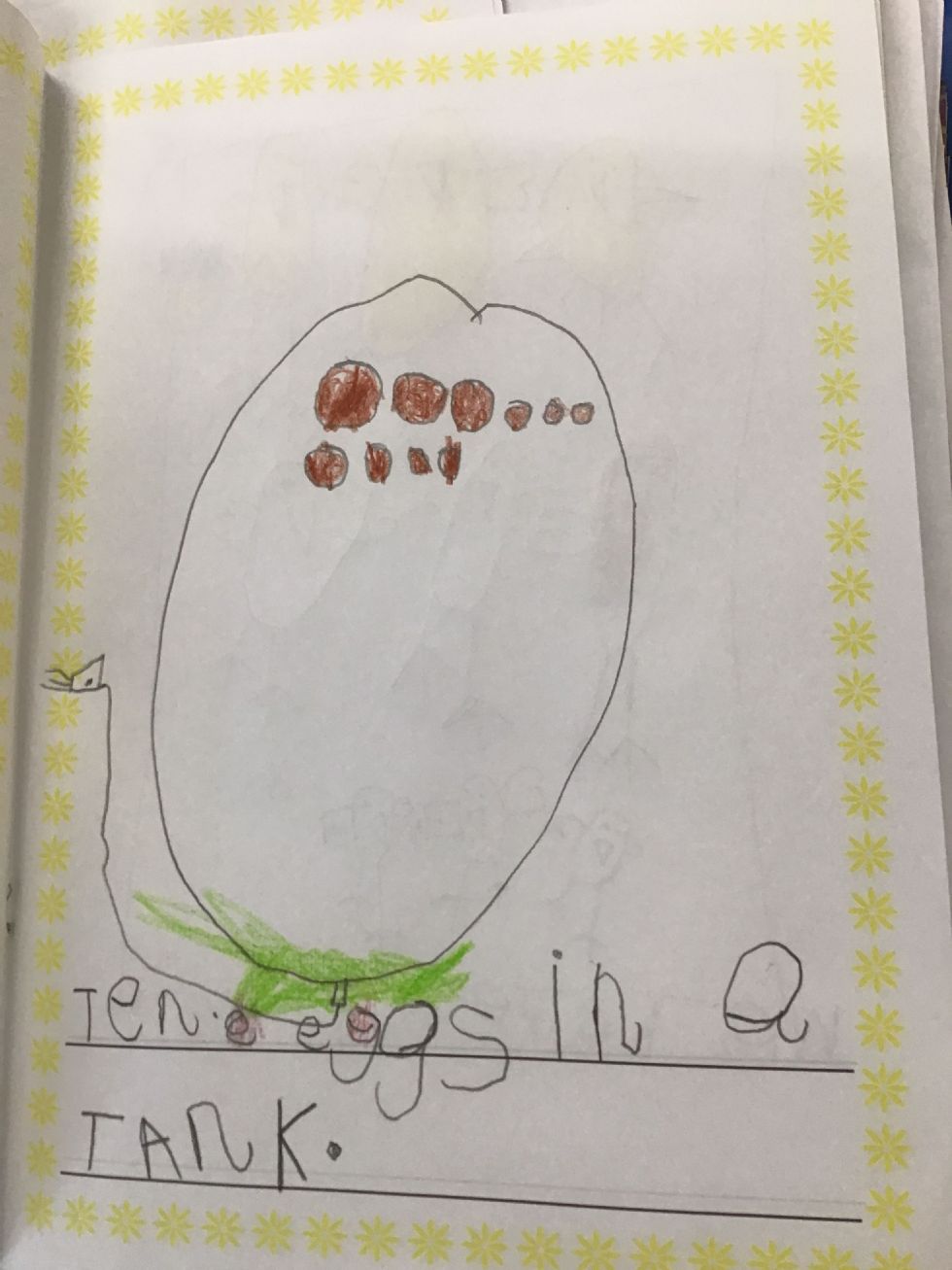 On Wednesday our little friends started to hatch one by one and were soon singing their birdsong...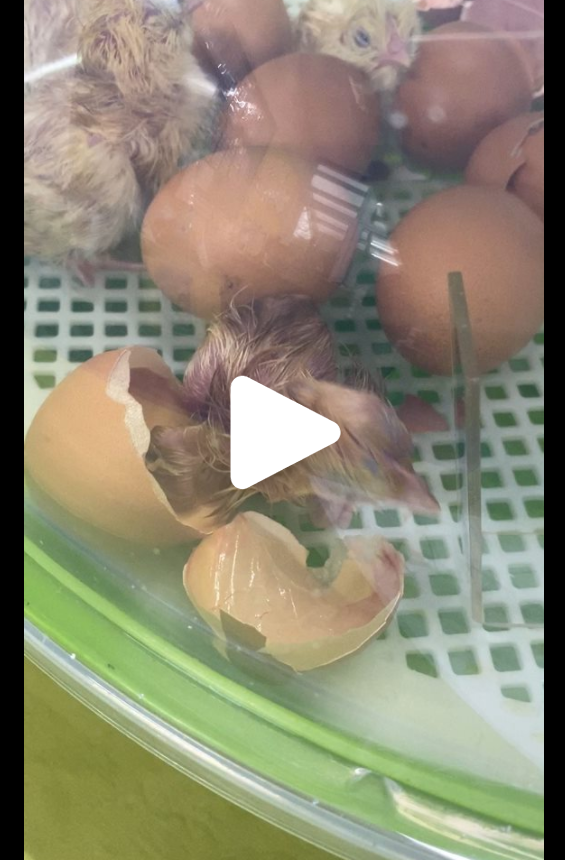 Click on the video to watch a time-lapse of our first arrivals...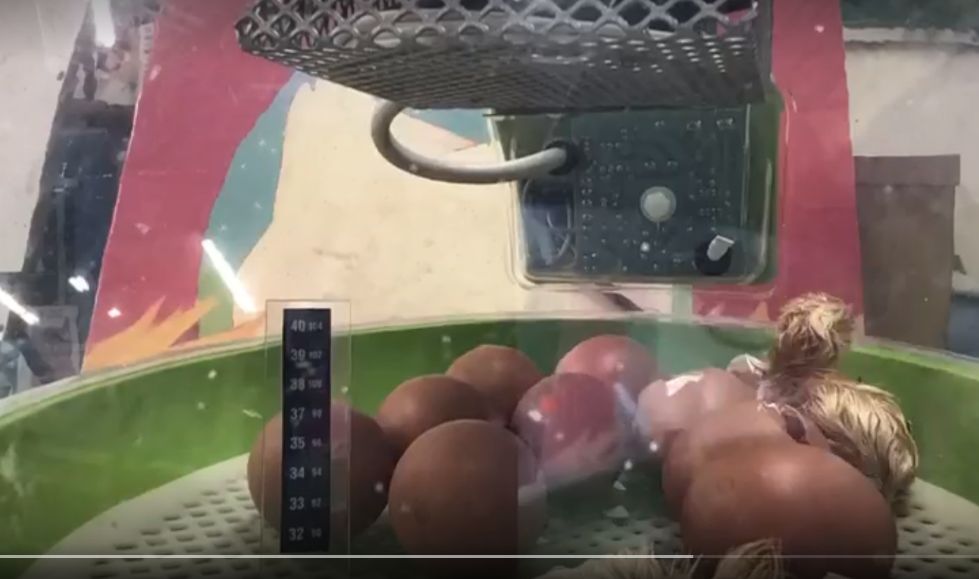 Did you know? When baby chickens hatch, they actually eat the yolk and the membrane of their eggshell, which provides them with lots of very valuable nutrients! They don't need to feed again until 1-2 days after they hatch.
What a happy surprise when we arrived at school on Thursday - click to watch...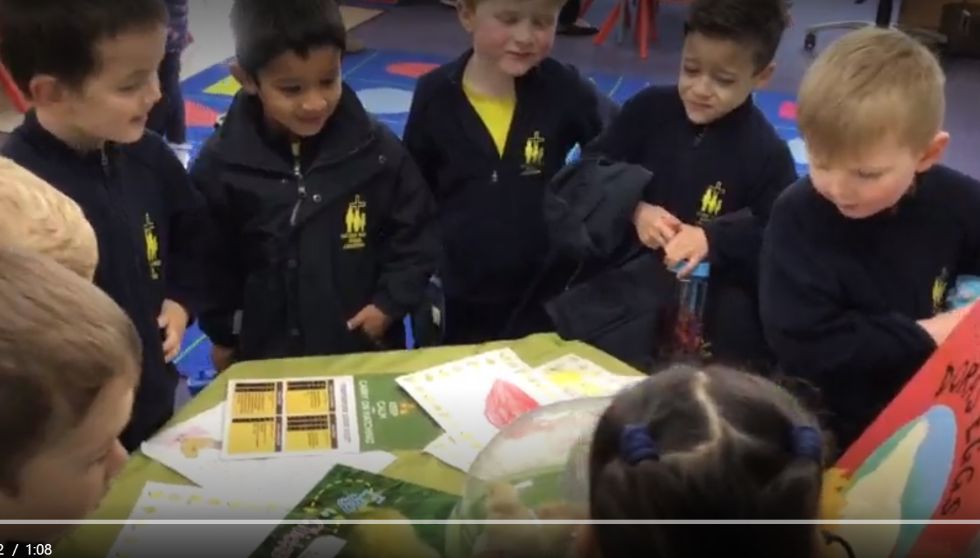 The chicks had to spend 24 hours in the incubator to dry out. On Thursday afternoon it was time to transfer the chicks to their bigger new home called a brooder box. We prepared this by lining the base with paper and wood chippings, and filling water and food containers. The brooder box has a special heat lamp to keep the chicks warm.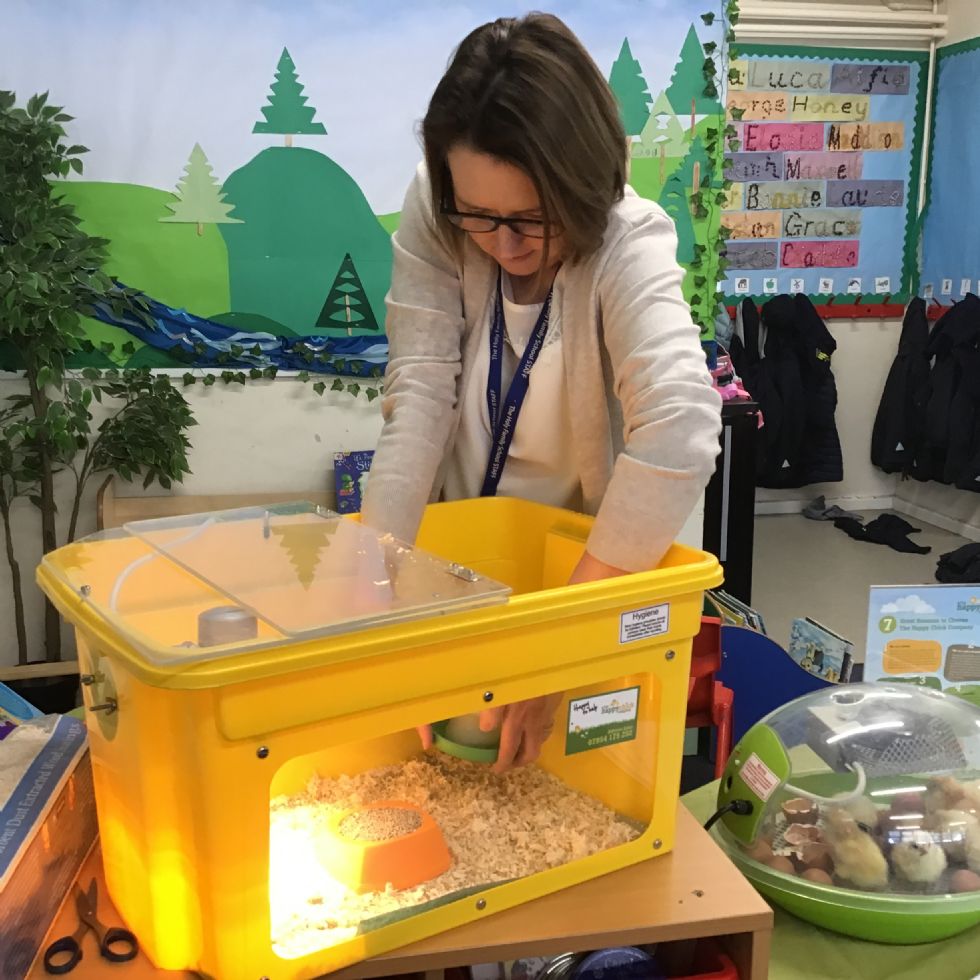 We carefully transferred the chicks one at a time...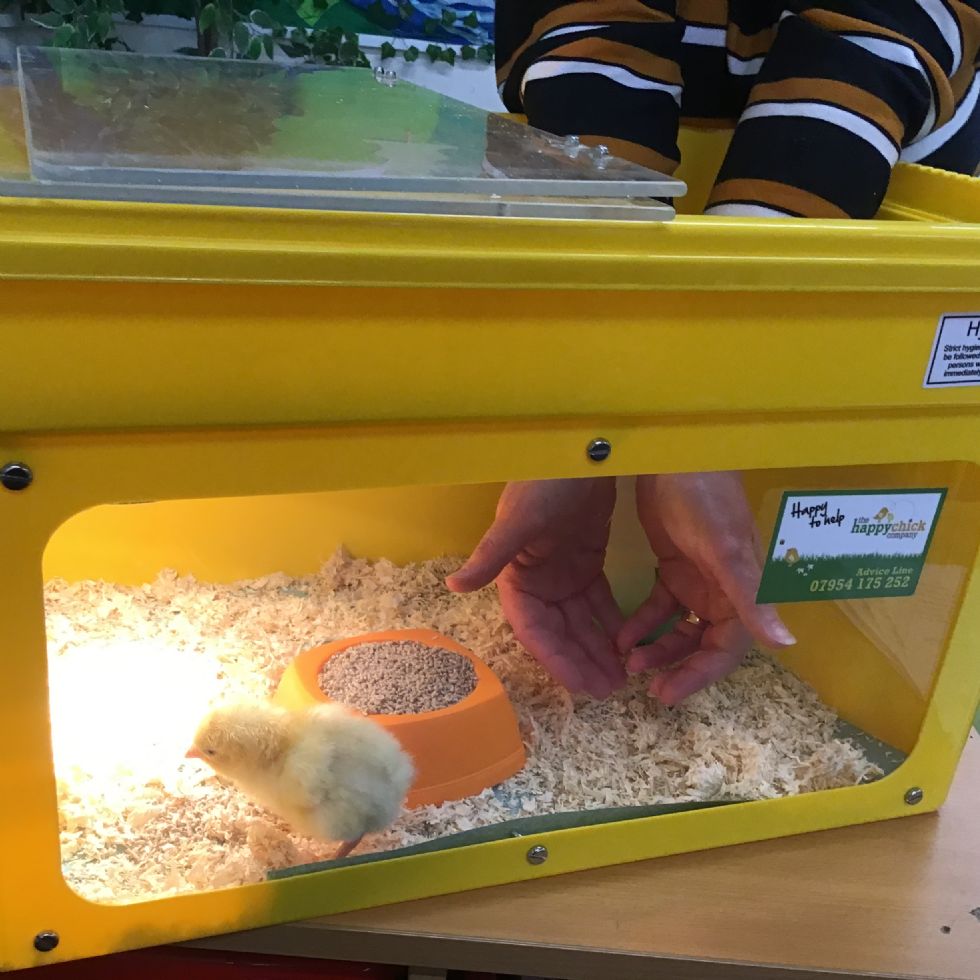 They absolutely love their new home - click to watch...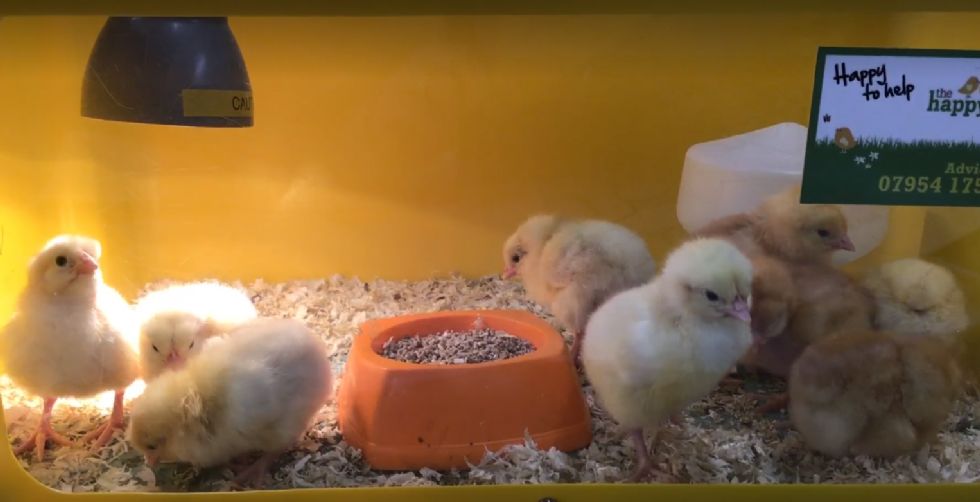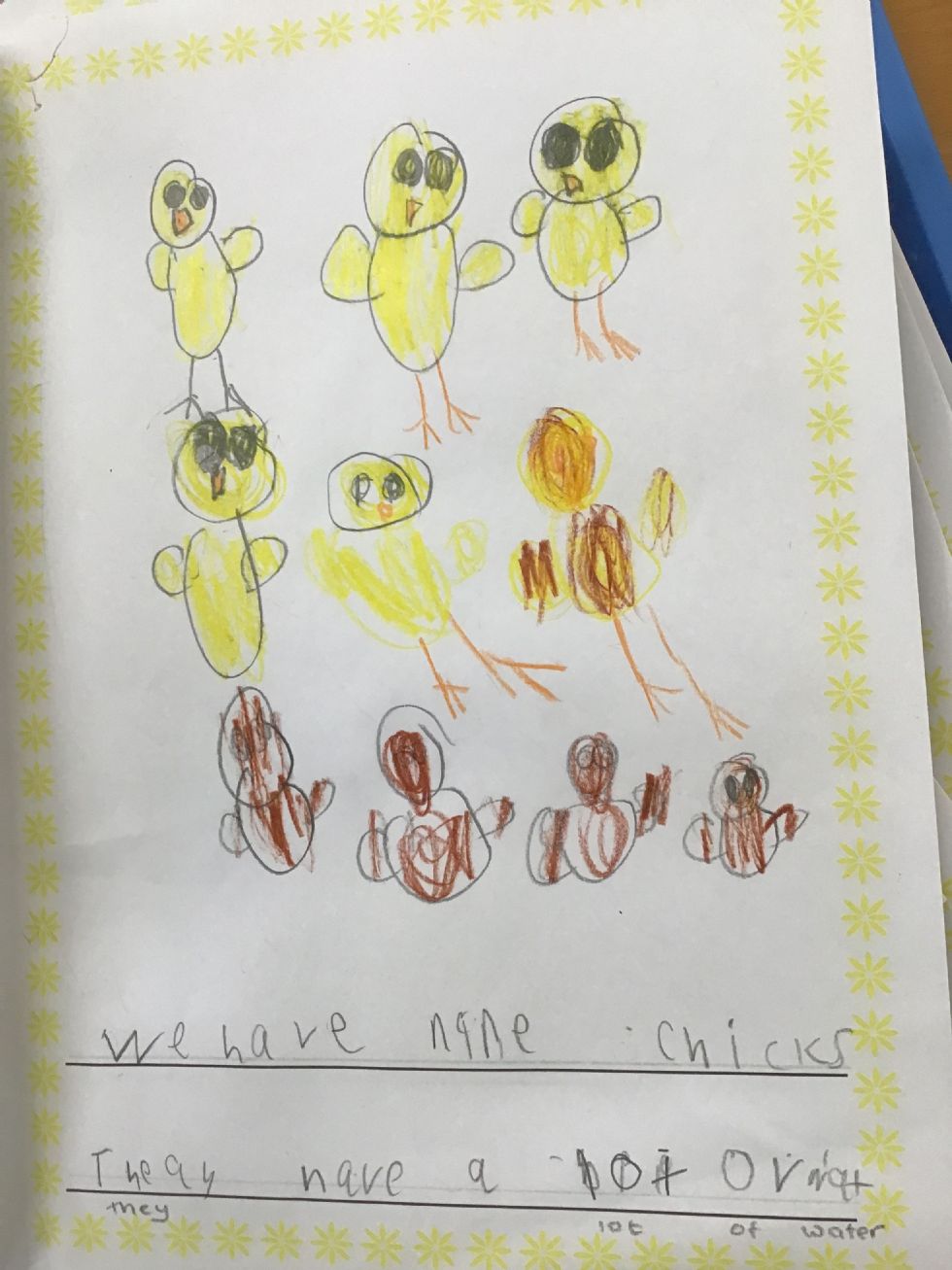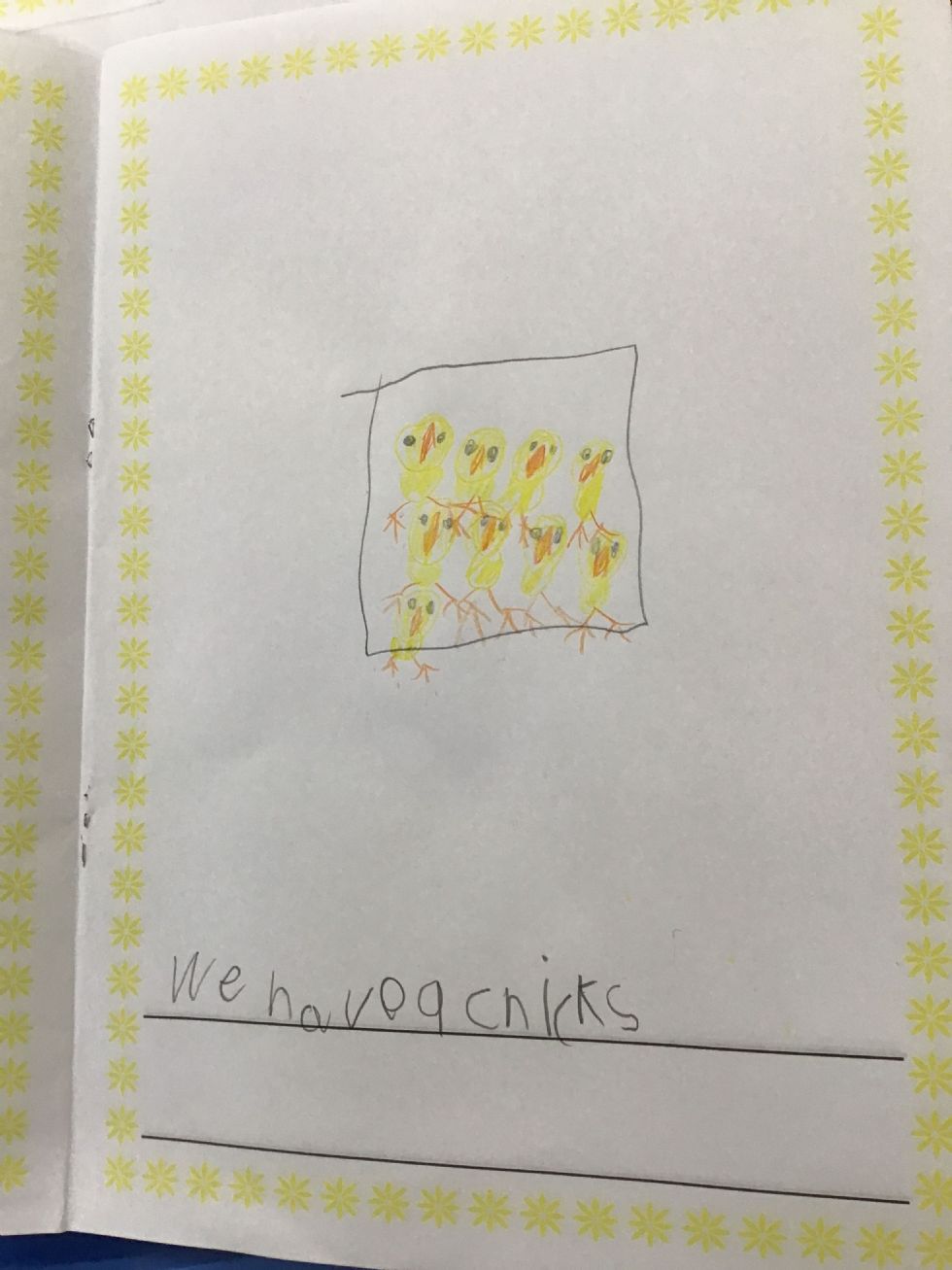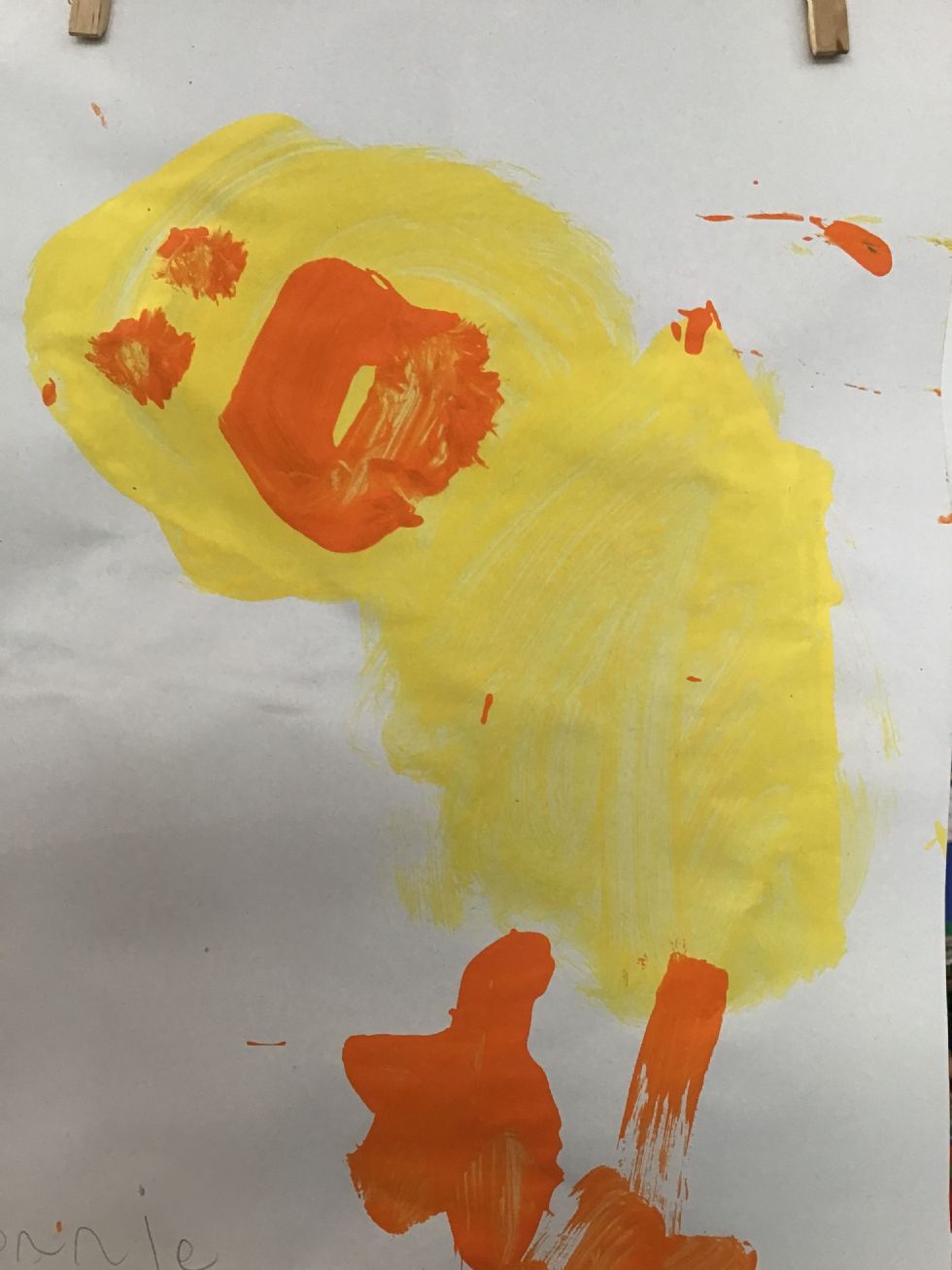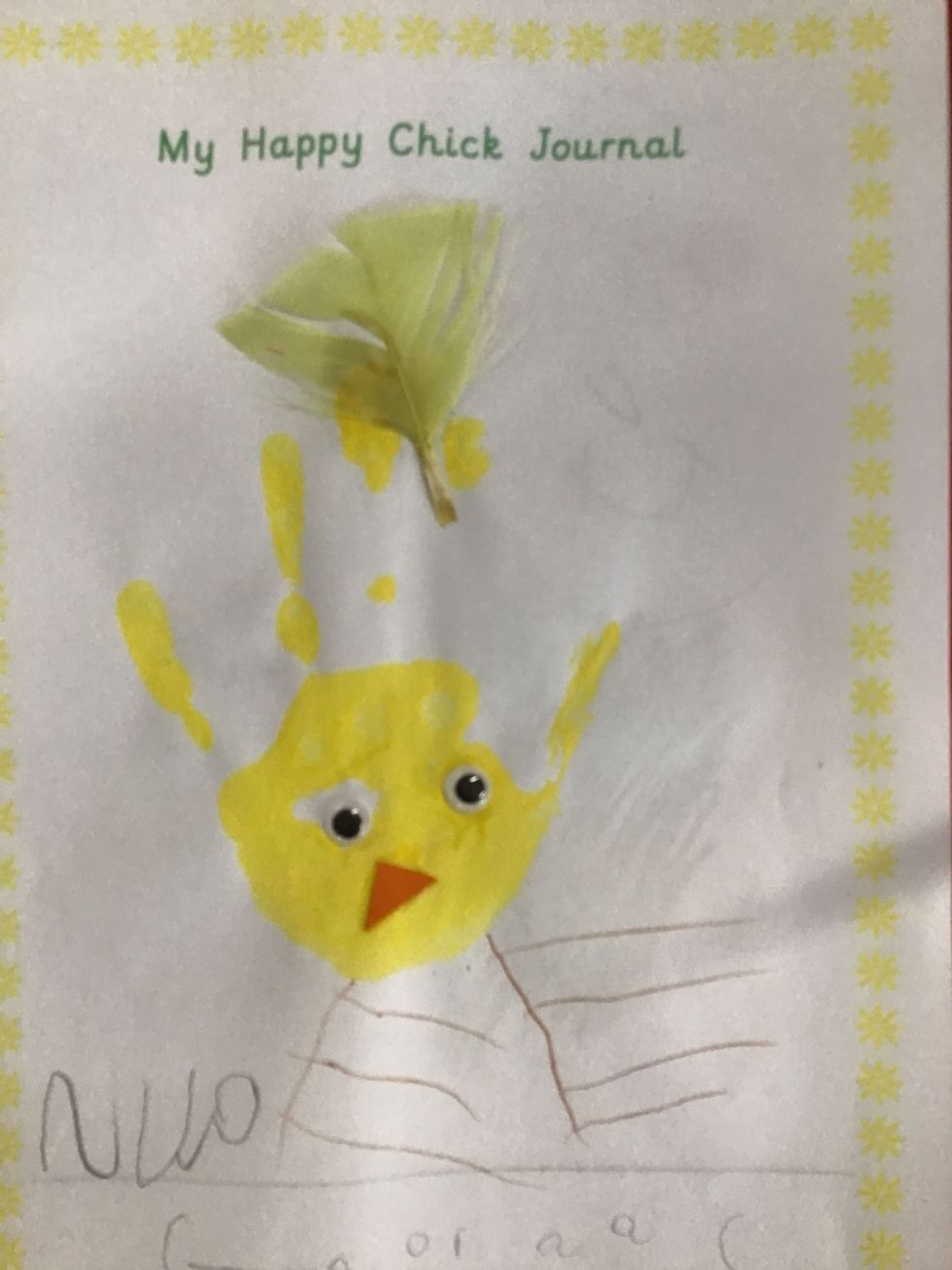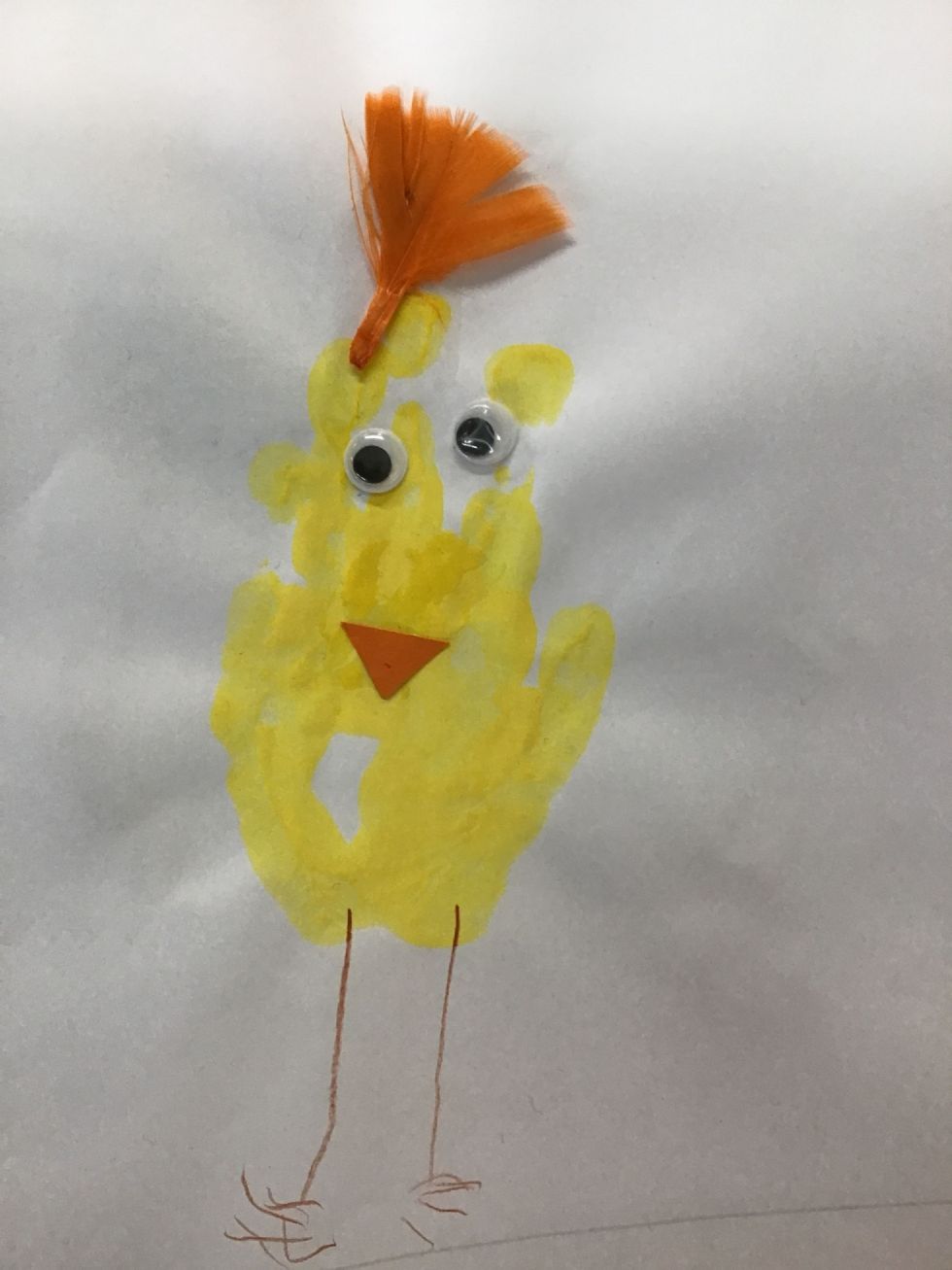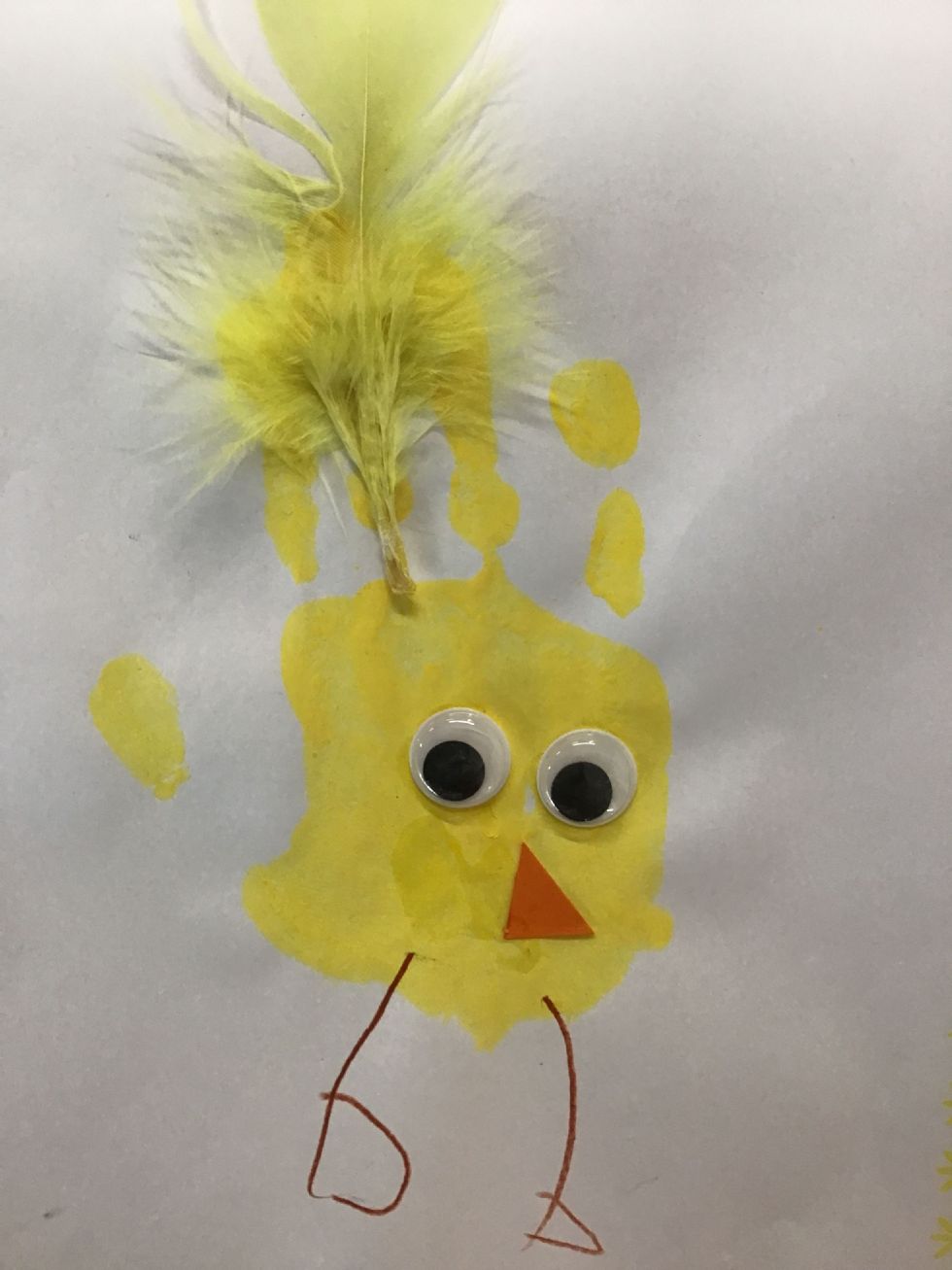 What a wonderful week it has been. We have been learning a cool song about spring chickens. Click on the link to sing along at home...