Little Red Riding Hood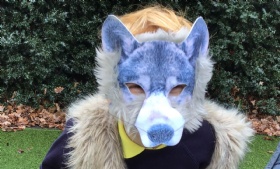 The children were excited and very eager to get into the classroom on Monday morning, to check if the Gingerbread man had returned...
We found a red sack on Mrs Evans' chair with a mysterious letter...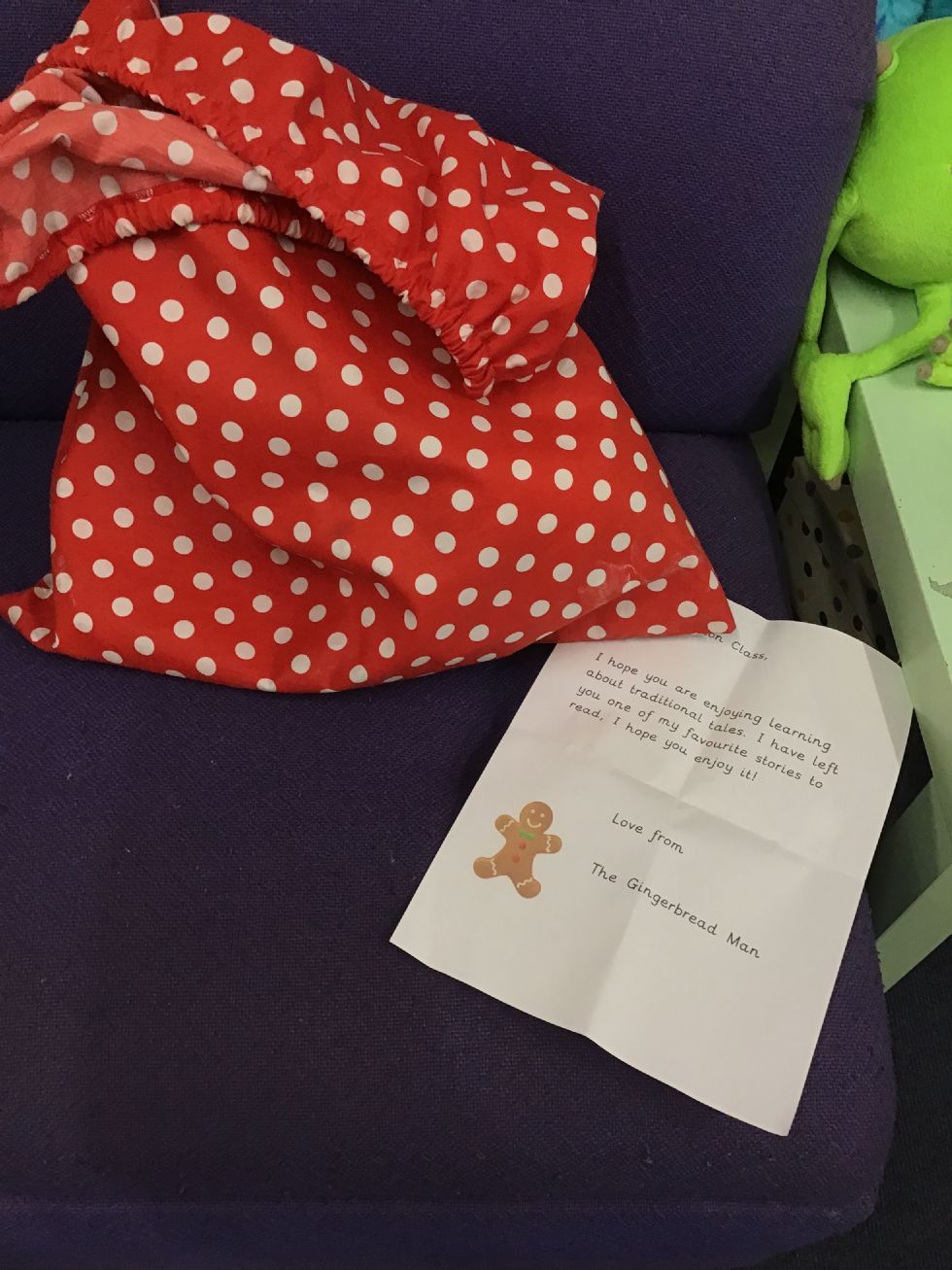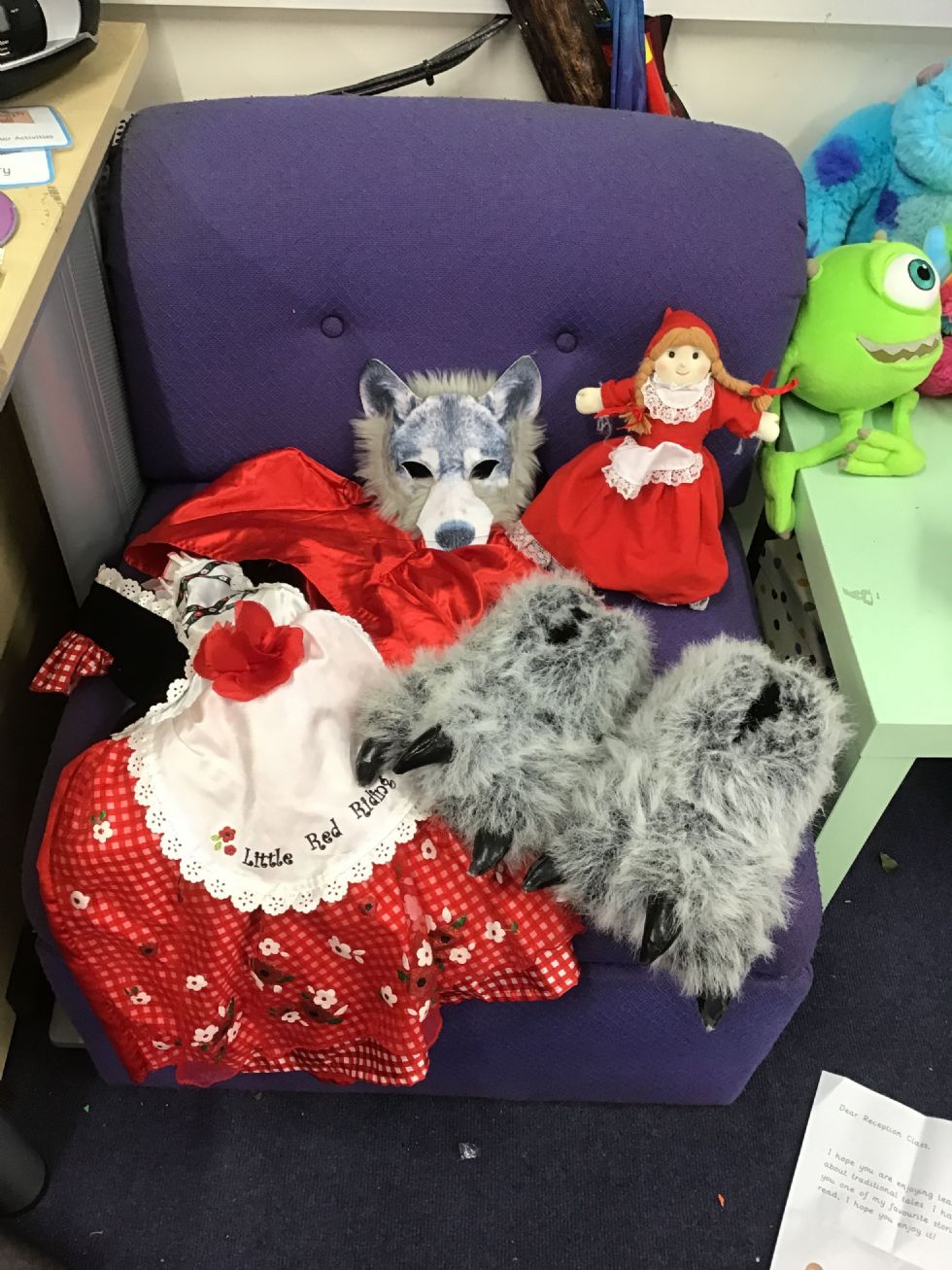 The Gingerbread Man had left us a story sack with one of his favourite traditional tales inside. If you don't have this book at home, click on the image below to listen to the story...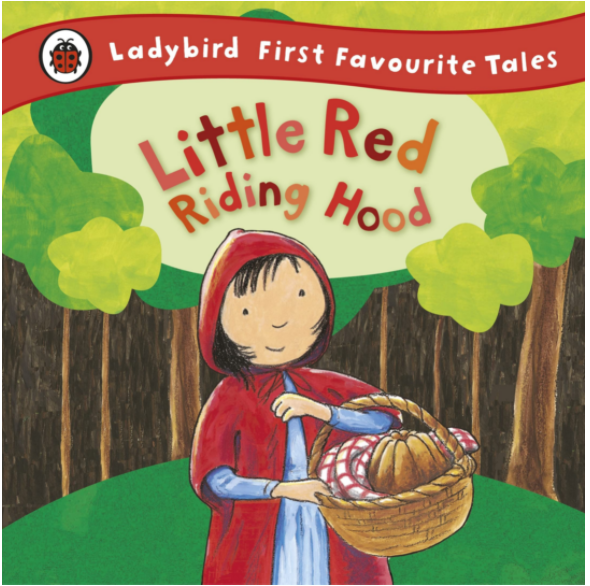 We had so much fun acting out the story...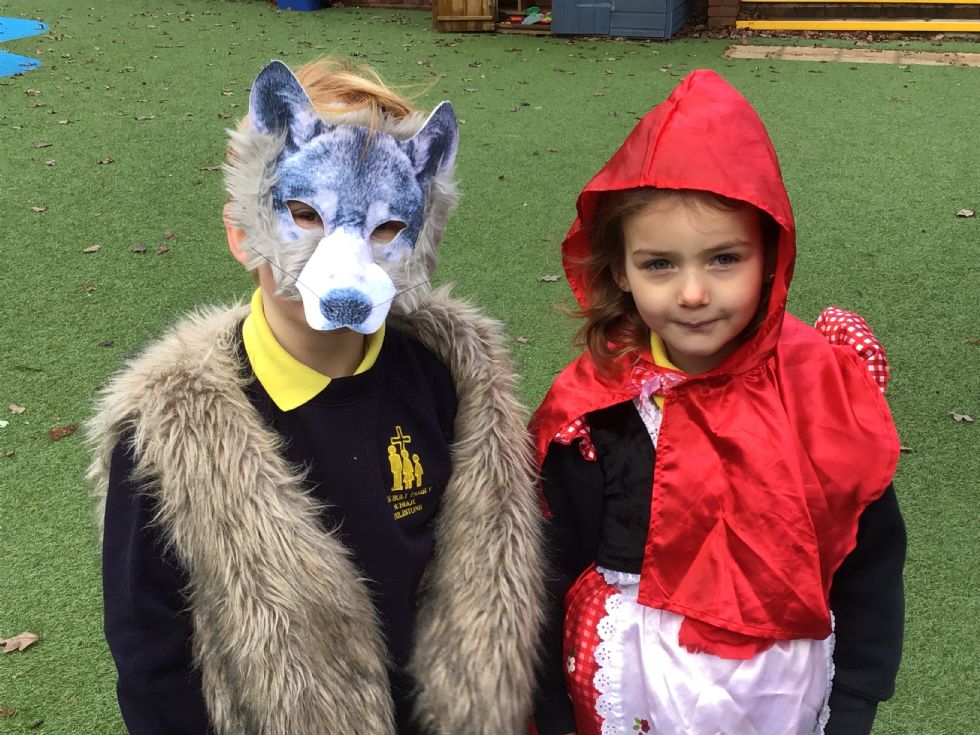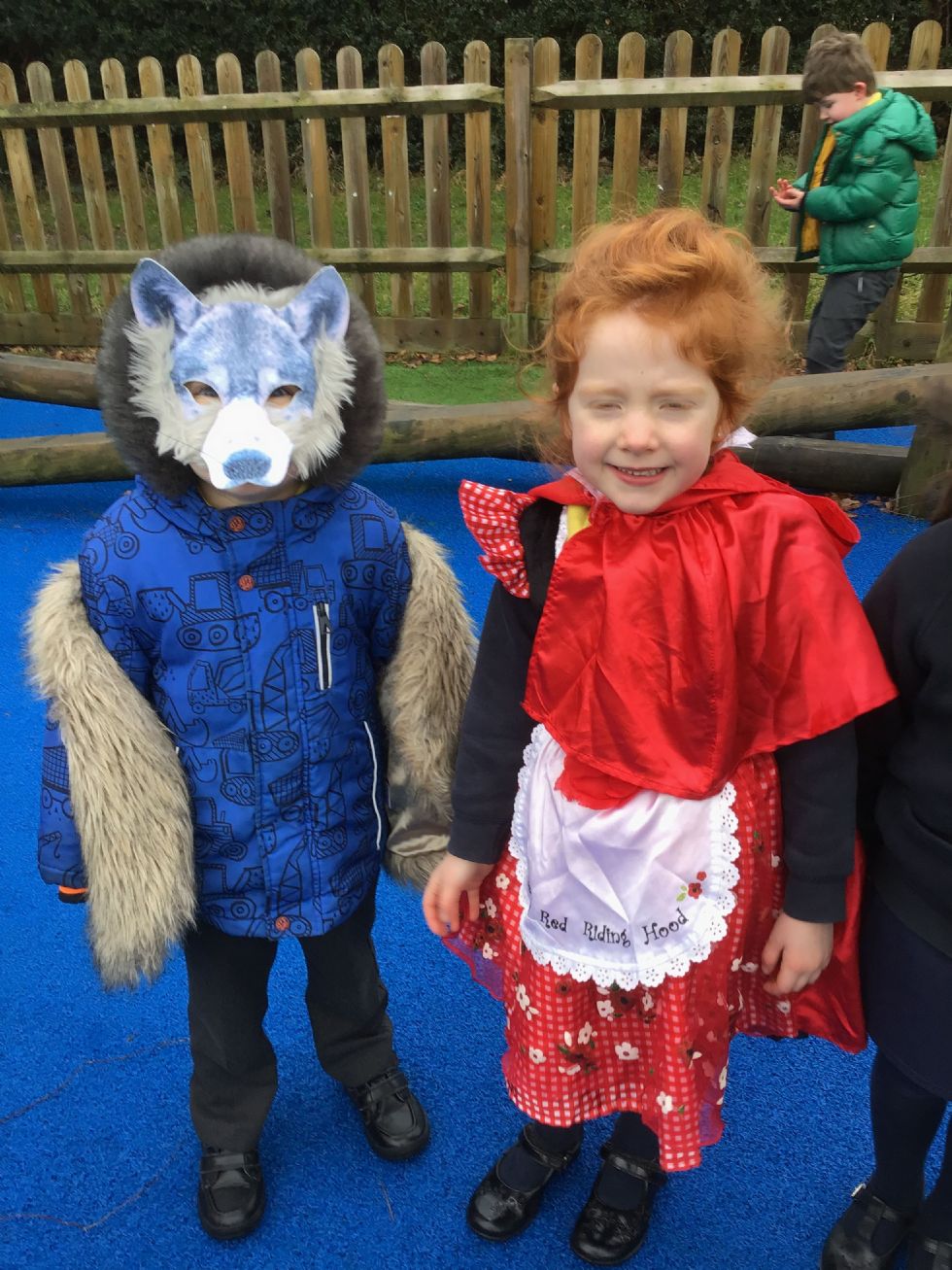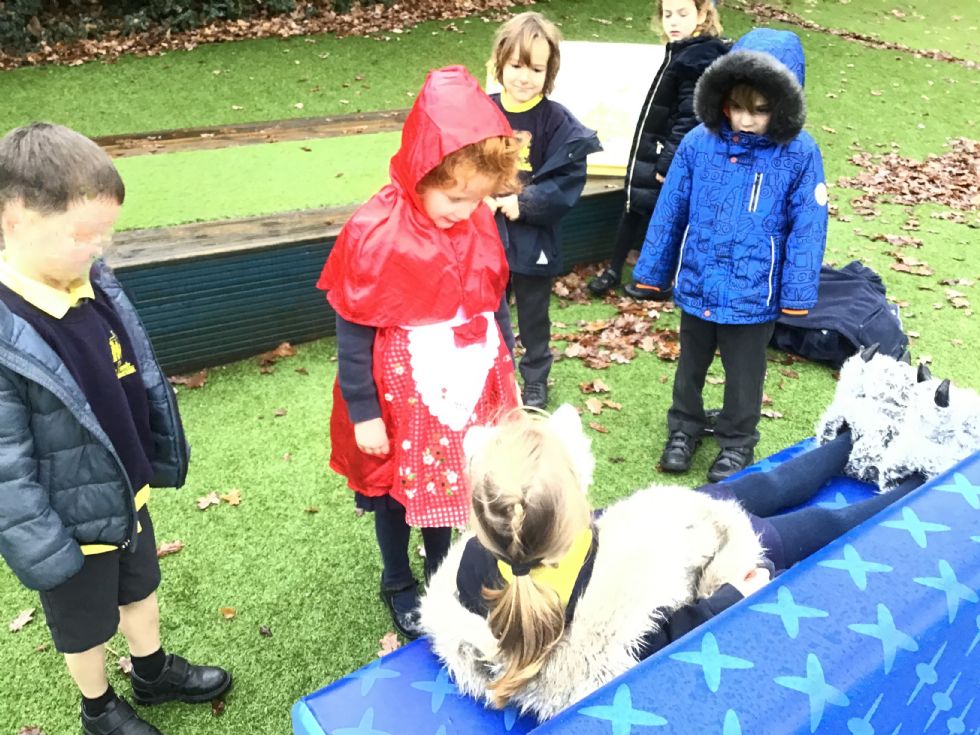 We used our writing skills to write about the story...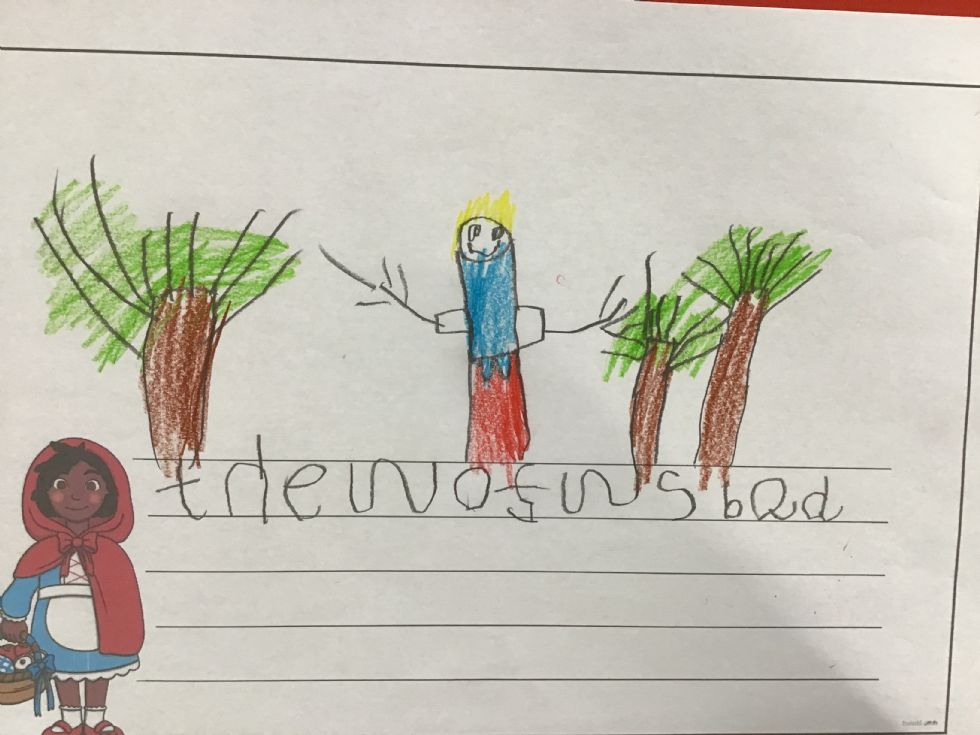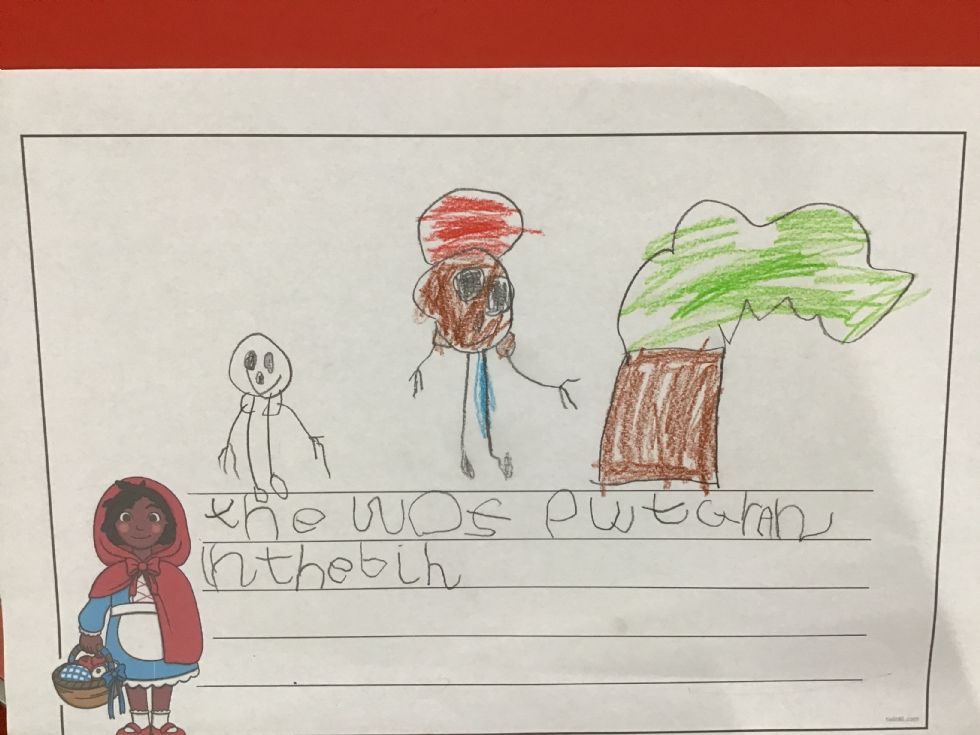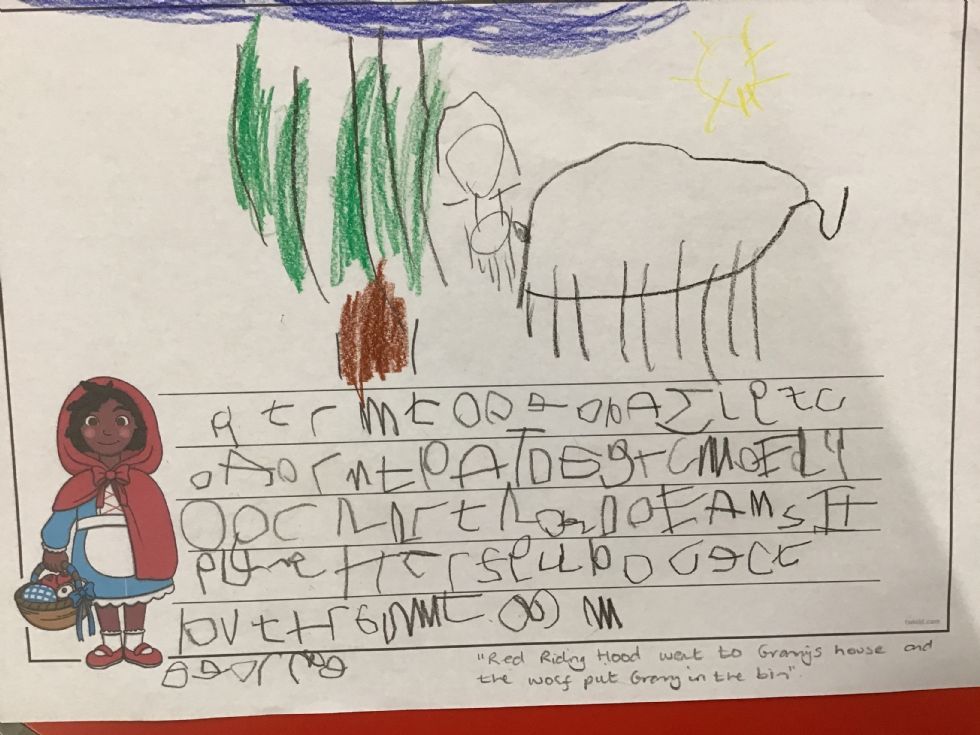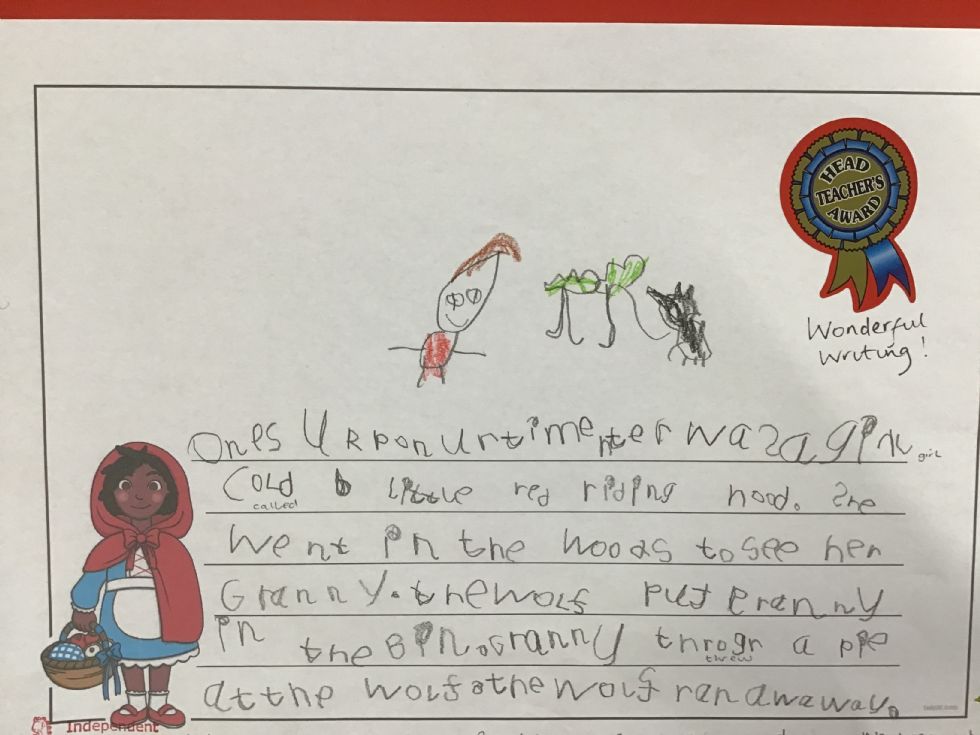 We have been learning about Winter and the four seasons. Click on the image to watch an information clip at home...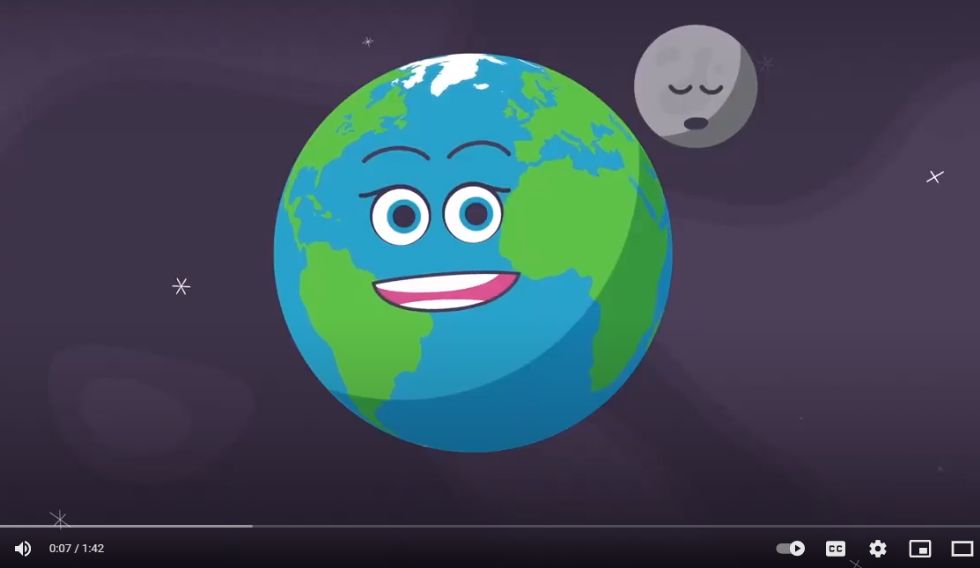 We looked for signs of Winter around our school...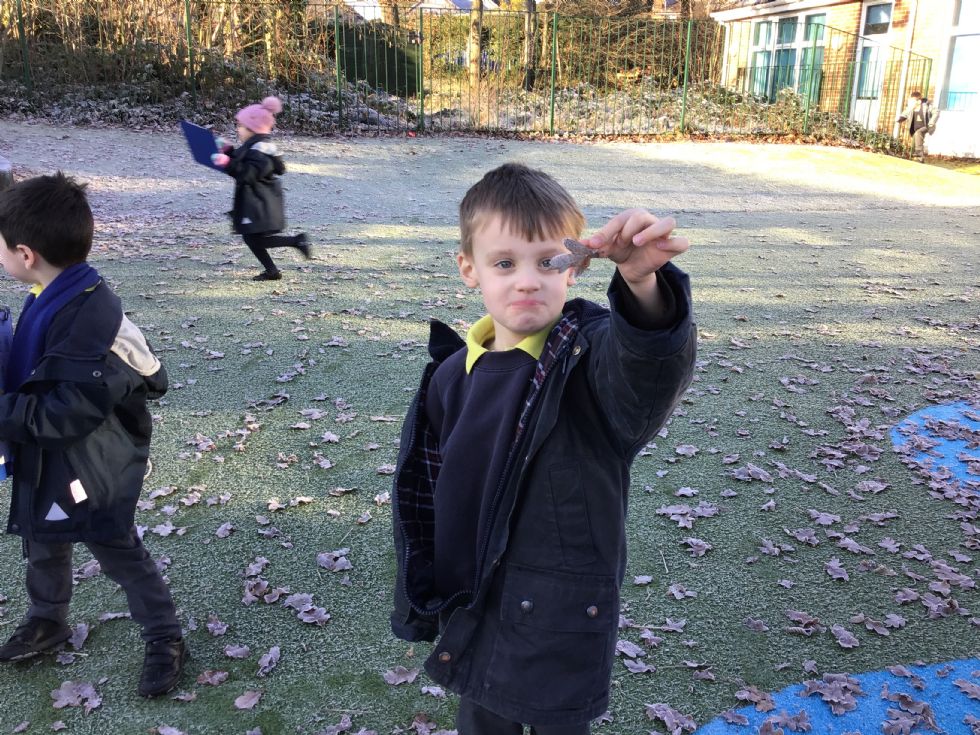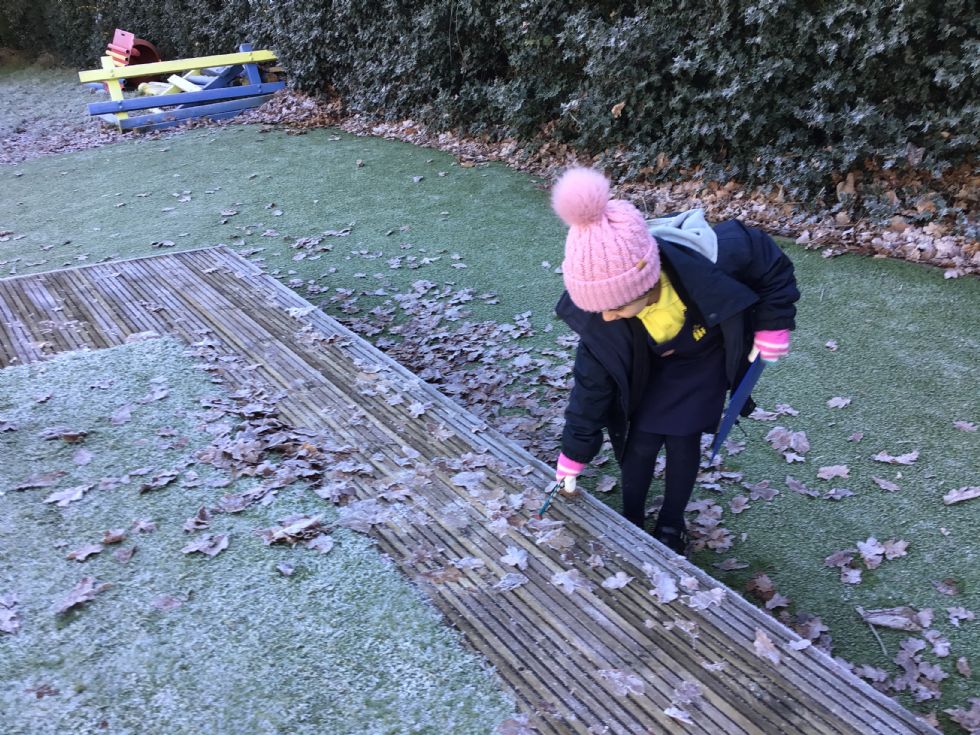 We used our creative skills to make beautiful collages and make a class display...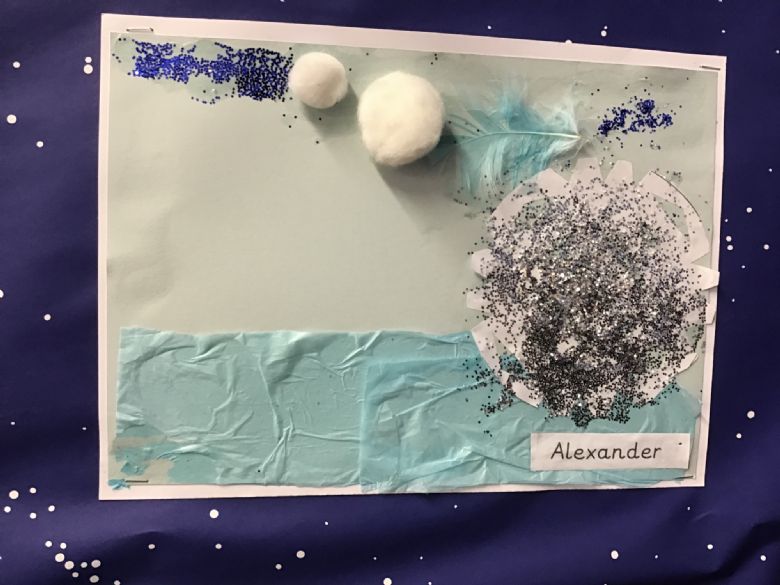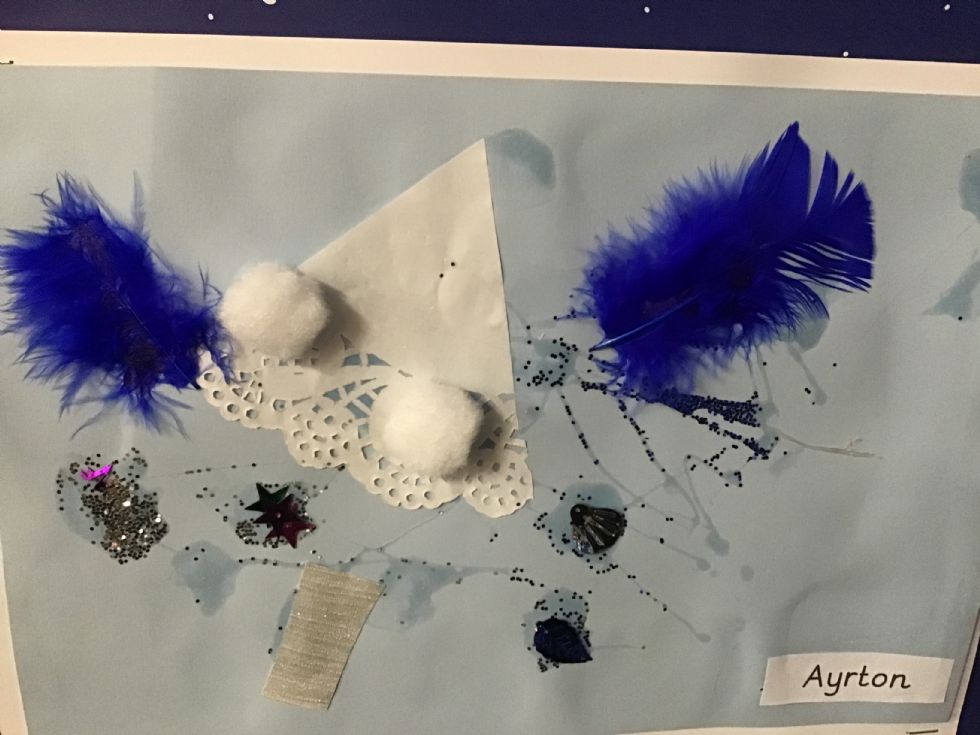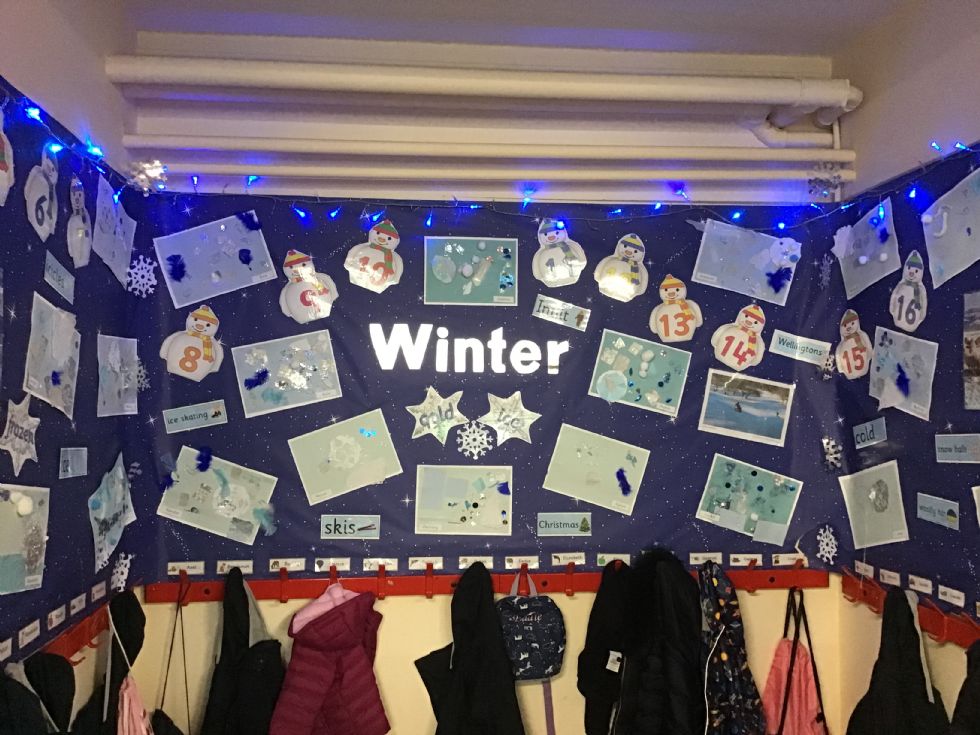 ---
We have been learning a new song about Fairytales - we would love to sing it for you at home! Click on the image for the tune and scroll down to view the lyrics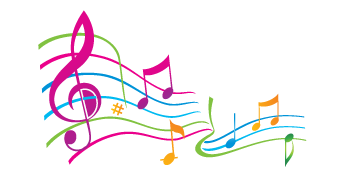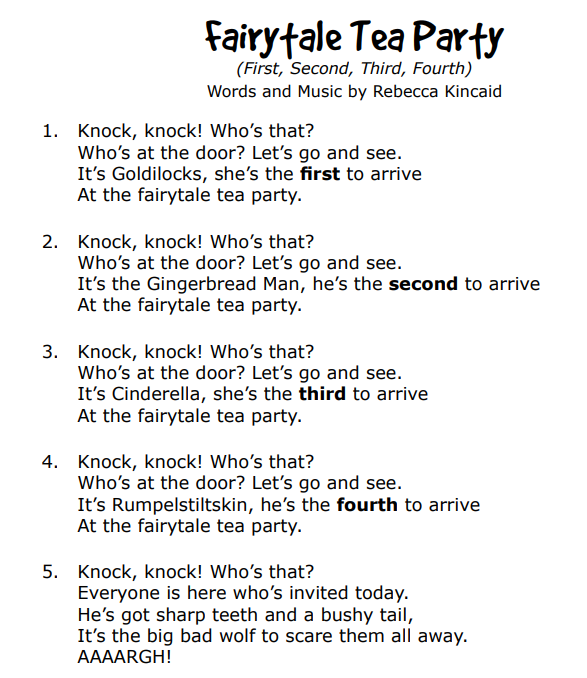 ---
---